"'Hey Mrs. Norman, can you take a 4lb baby? He was premature, but we really need a place for him to go?'
'Newborn? Baby? And a preemie at that? Are you sure you're asking the right family? You know we're in the process of moving right? And my husband is out of town? And we're moving…. did I tell you that?'
'I know Mrs. Norman, but it would be great if I could get him placed.'
'Okay. But you know we are moving right?'
'Is that a yes? Great. I will bring him tomorrow at discharge. We can meet at Walmart to get him some items. Thanks so much.'
Meet at Walmart? With a 4lb preemie? In the middle of cold and flu season? I kept my children in isolation for 6 weeks and here was a newborn heading to his first outing in the middle of winter. It was all too much to take in. Where was the mom that left the hospital with the pains of childbirth present, but no baby in her arms? What was the situation? Was the baby healthy? Was he completely alone in the hospital?
So many unanswered questions. So much loss in one phone call as the world around us continued to turn. Not to mention my 4 other children I had to think about and care for.
Days turned into weeks before this precious baby actually ended up coming home to us. He was so sick and almost didn't make it several times. He was held by my husband and I as often as we could, but it still wasn't enough. My heart often aches when I think of him being alone and crying. At one visit, a sweet nurse pulled his bassinet into the hallway so he could see them as they worked.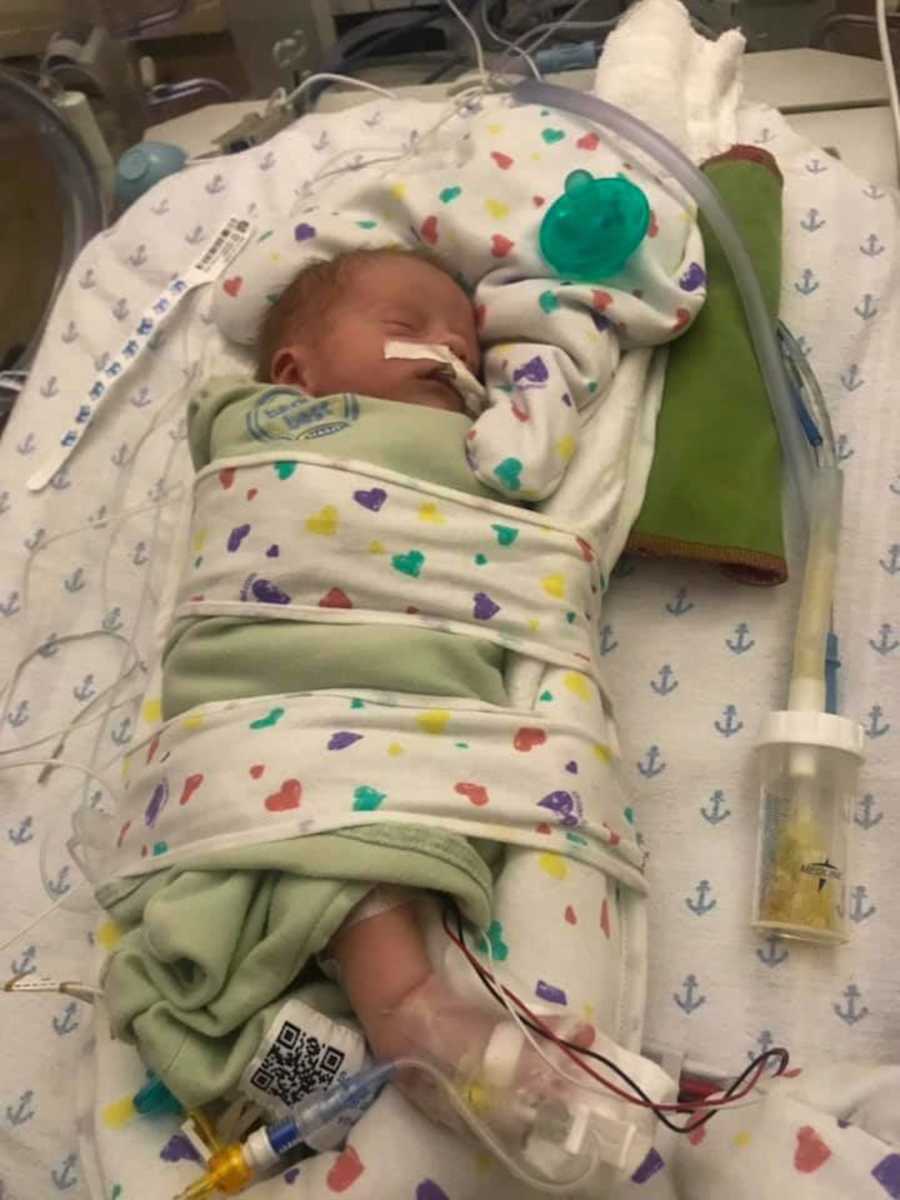 Another time, a nurse actually scolded me for missing the signs on how sick he was at birth. She didn't look at his chart to see that I was foster mom. I think about her often and hope my response was sharp enough that she never does that again. No mom; biological, foster, or adoptive should ever feel that kind of guilt.
One day while I was there, he stopped breathing several times. It was terrifying and devastating at the same time. Who would make sure he was still breathing when I wasn't around? What about when I had to pick up my other kids from school? Who would step in then? Because of the unique situation, no one else had visiting privileges but my husband and me. This meant our village couldn't step in to help like they normally would.
Most people at the hospital assumed we were adopting, and I kept reminding them I was simply the middle mom. There was a mom on the other side battling demons of her own and trying to get better. There was always a sense of shock that we would give up so much of our free time for a child that might not even be ours.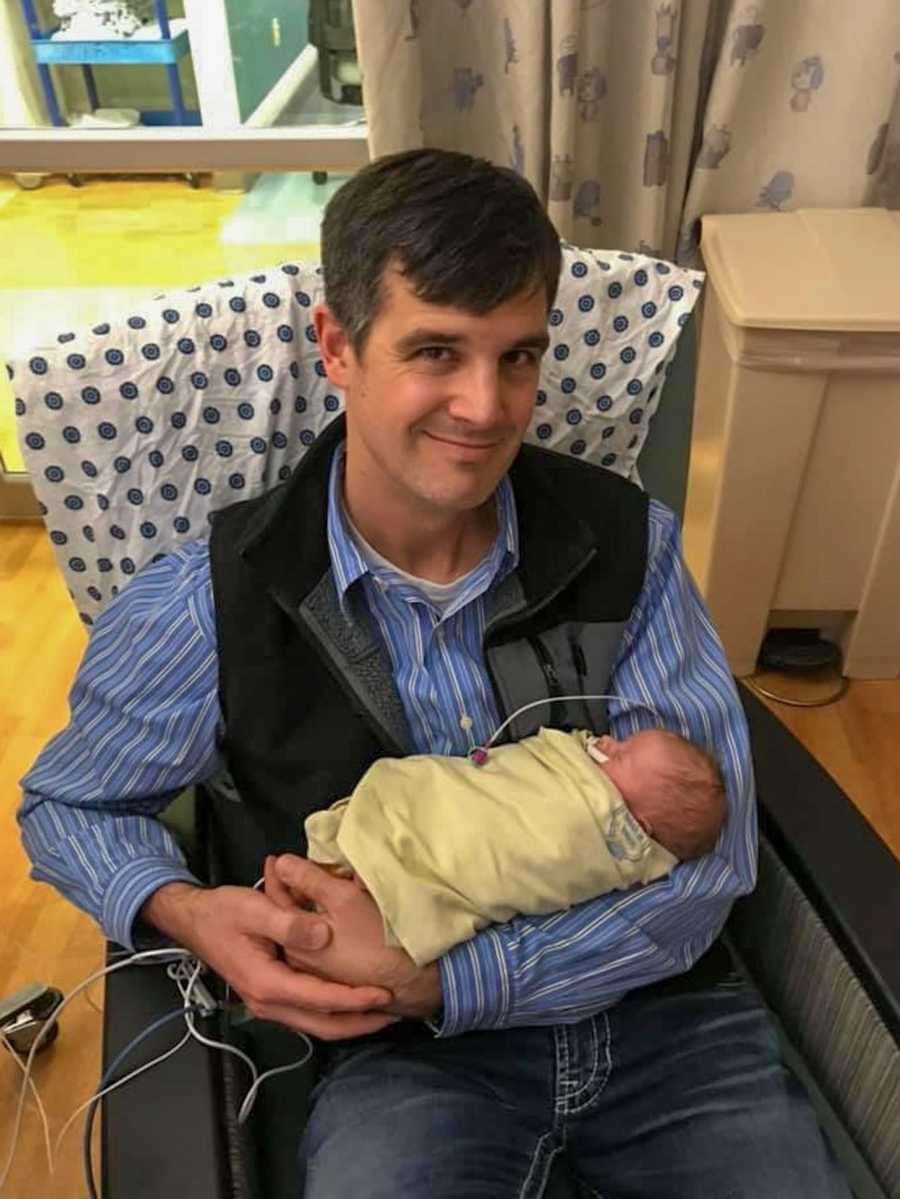 But isn't that what unconditional love is all about? Giving up your own freedoms and selfish desires for others? This precious baby needed love. He needed to be held. He needed skin to skin contact, kisses, and cuddles that only a mom could provide. I had no idea what our future with him might hold, but I did know this. No baby deserves to be alone. There was a baby hurting inside of a hospital and a birth mom hurting outside the hospital. I was able to come in and give him what his mom was so desperate to give. Love. And for that, I am so grateful I said yes to a 4 lb baby that day.
And did I mention we were moving?"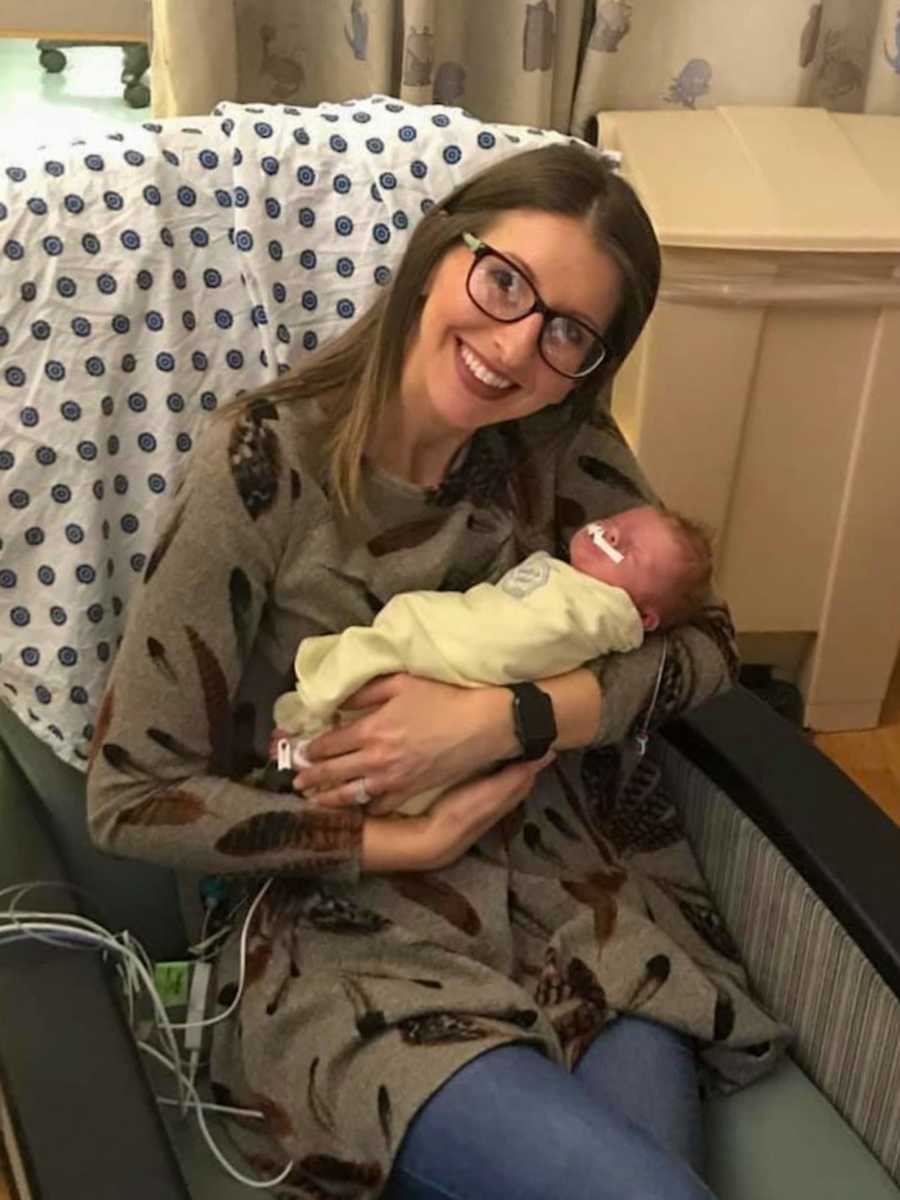 This story was submitted to Love What Matters by Tamra Norman. Follow her on Instagram here. Do you have a similar experience? We'd like to hear your important journey. Submit your own story here. Be sure to subscribe to our free email newsletter for our best stories, and YouTube for our best videos.
Read more stories from Tamra here: 
'I wiped away tears and quit ignoring the calls from CPS. 30 minutes after I told my 1st grade students goodbye, I had a 4-week-old baby placed in my arms.': Mom says fostering journey is 'nothing like I imagined'
Do you know someone who could benefit from reading this? SHARE this story on Facebook with family and friends.