"Yes, this is a tough time. For context, I was weeks away from launching a new business. Not going to happen. Savings? Invested in the business. Vacation rental income to hold me over as planned? Gone. Collect unemployment benefits to get some relief? Not for the self-employed. Sigh…
We are undoubtedly in a period of struggle and feeling the effects both individually and collectively. And I'm well aware that, despite my circumstances, I am probably in a better situation than a number of people – even as a single parent who financially supports two households. But it all still SUCKS! I'd rather nobody be in this kind of predicament! The financial stress and overall anxiety are real and have definitely had me feeling borderline defeated at certain moments and less optimistic than usual.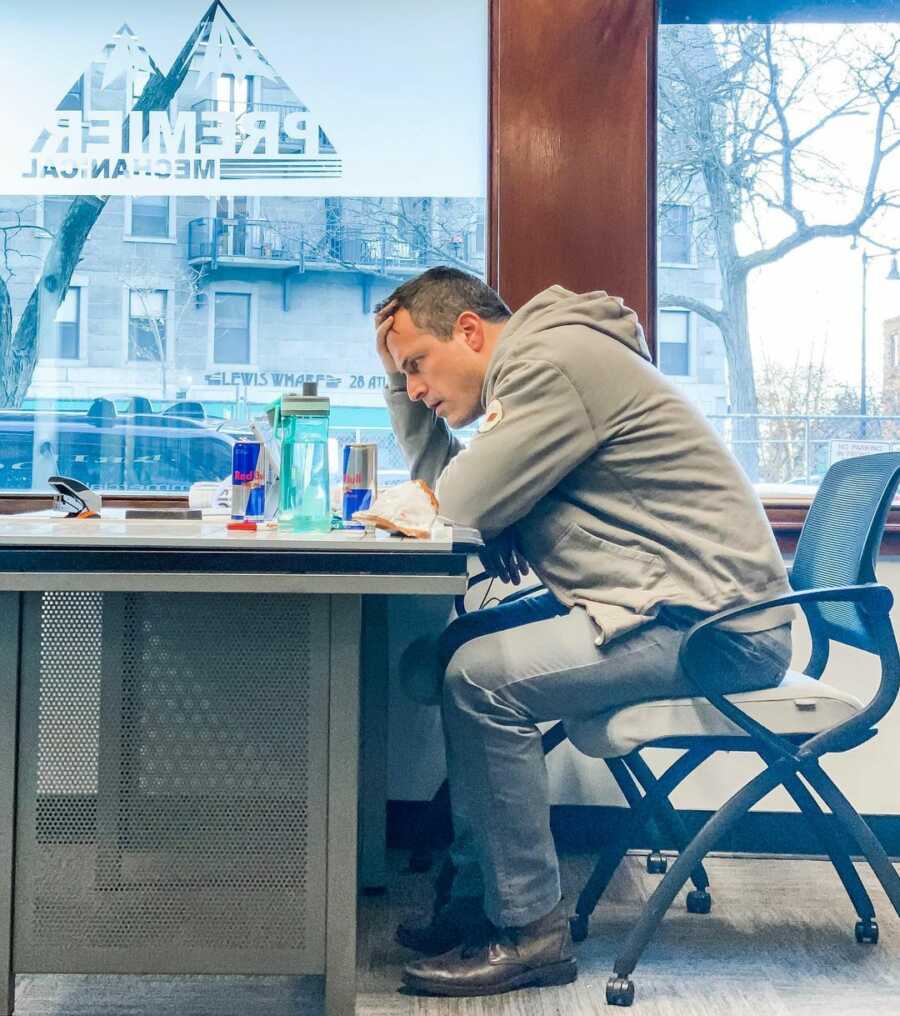 If you've seen the musical comedy, Avenue Q, you will know the slogan on my t-shirt is a popular line from the former Broadway show's opening song. Unless you've seen it 10+ times like me, you probably won't be familiar with this other line from the same song: 'It sucks to be us, but not when we're together.'
That's right. We are all going through this together so I don't feel so alone – and neither should you. We will come out of this stronger and better. But we cannot sit idle feeling sorry for ourselves in the interim. You and I are going to have to dig deeper than maybe ever before and use a lot more effort and faith than usual to overcome this.
Here is my advice. Use your relationships to give you strength and support. Togetherness. Don't be shy. I've spoken intimately with people I've never met and with good friends who now see the value in expressing themselves. It's really perked me up! We need humanity in this time. It can be the best medicine. 'When you help others, you can't help helping yourself!' Another lyric from a song in Avenue Q. For better or worse, this won't be the last time during this ongoing COVID crisis I'll be referencing the show.
Keep your head up!"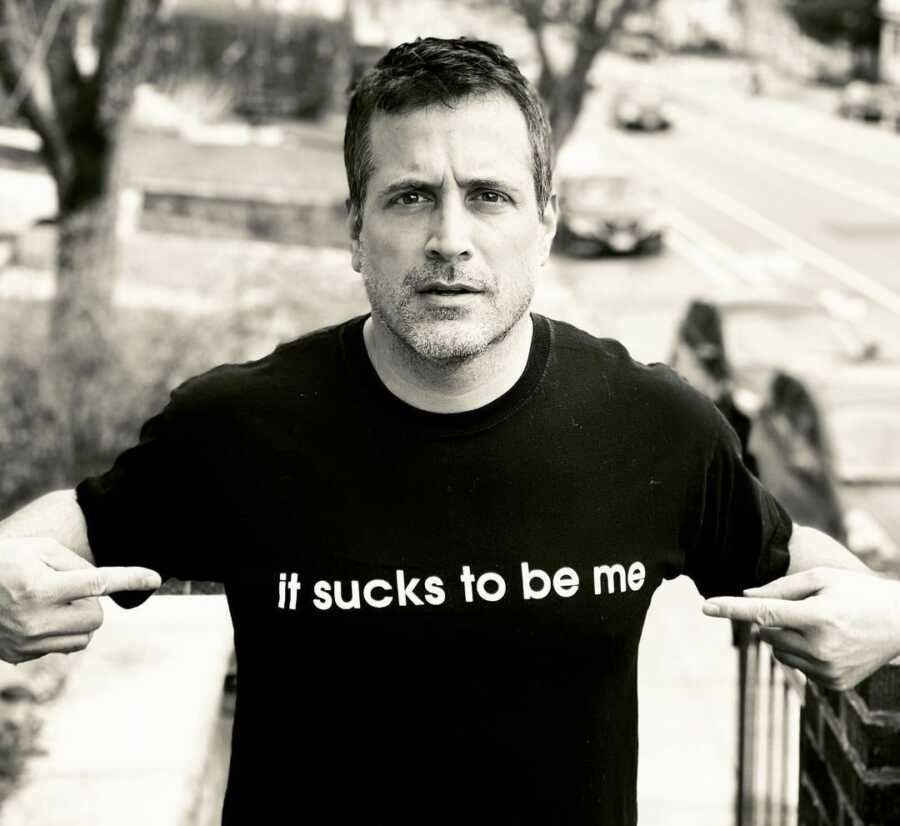 This story was submitted to Love What Matters by Damon D'Arienzo of Massachusetts. You can follow his journey as a single father on Instagram, Facebook, and his website. Do you have a similar experience? We'd like to hear your important journey. Submit your own story here, and be sure to subscribe to our free email newsletter for our best stories.
Read more from Damon here:
'What could your excuse possibly be, Dad? You've known about the dance for weeks!': Single father says dads aren't 'showing up' enough, 'I am doing all I can to cherish her'
'I pride myself on being able to meet all my daughter's needs and wishes. But hair styling? Just. Can't. Do. It.': Single dad shares how he's gotten closer to his daughter through hair
'I had to leave. I had to be a single dad to be a better father for my daughter.': Single dad explains his relationship was 'vulnerable, beyond repair,' despite being determined to have a 'strong co-parenting relationship'
'I officially became a Girl Scouts troop leader, and I'm super excited about it! I know I'll do just as good of a job as a woman.': Single dad talks problems with gender role stereotypes
'I achieve as a father because of you. You taught me how to be a good mother, not just a good parent.': Single dad shares appreciation for mom as parenting role model
Do you know someone who could benefit from this story? SHARE this story on Facebook with family and friends.