"I have a confession to make.
Sometimes I don't feel like praying. Some days I don't feel like reading my Bible. Some days I don't even want to get out of bed. Suffering tries to steal my faith daily, so I have to fight for it.
Suffering is something a lot of people encounter, but don't speak about honestly. There's a lot of 'just pray harder' floating around the faith community. Prayer is powerful, yes, but it's meant to be our communication with God, NOT a way to have all of our wishes granted.
God's will comes into play when we pray, and that's an important thing to understand when we feel our prayers are not being answered in the way we'd like. Please never accuse a suffering person of not praying hard enough. It's hurtful. I've prayed for healing for my boys through sobs heard from Heaven, but God has a reason for allowing this disease to remain in our lives, whether I like it or not.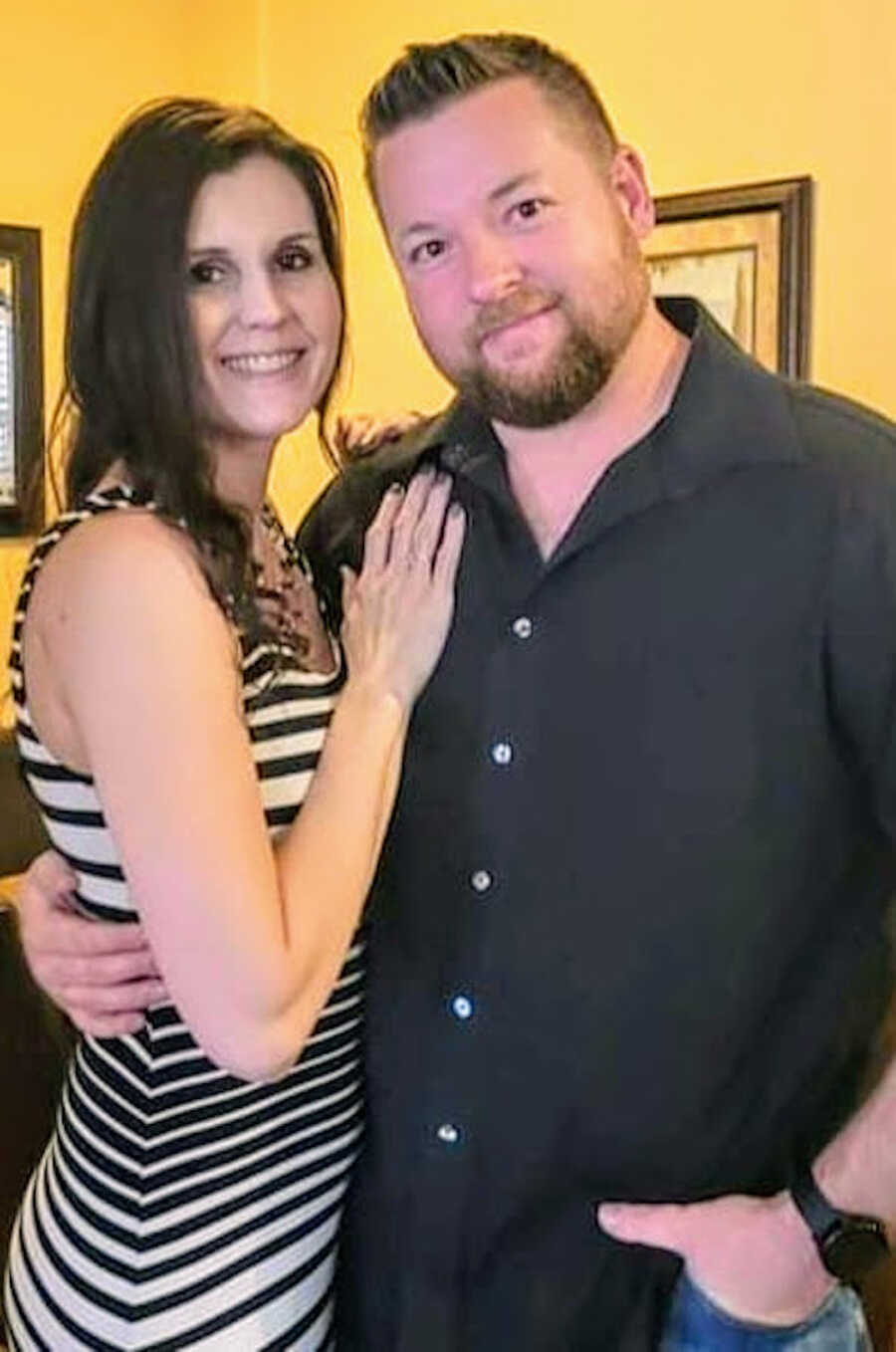 Let me be honest.
Maybe you've read my posts before and left inspired by my unfailing faith. If that's the case, I hope you will still be inspired. My faith is solid, but it's something I fight hard for. I hope you will still be inspired by my vulnerability and honesty on such an important topic.
As someone who has had their fair share of trials, I know what it's like to feel alone in my struggles. If you are one of those people, you're not alone. I know you too have wondered where God is in the pain, and then probably felt like a 'bad Christian' for feeling that way. I know, me too, but you're not.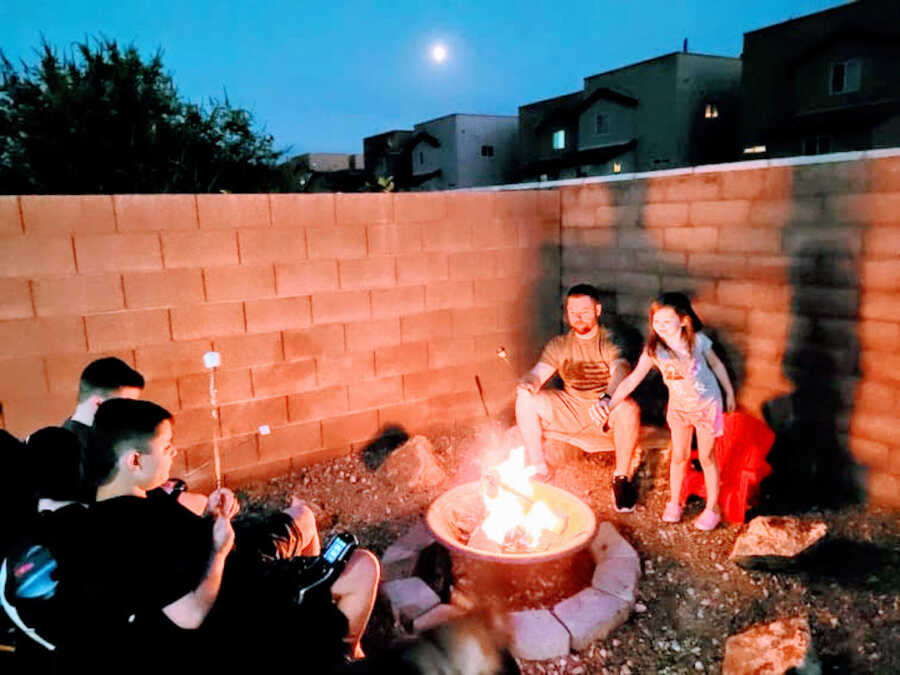 I want to make something clear.
My faith is something I fight for every single day. Some days, I feel like I'm going through the motions trying to awaken that same fire I once felt. Other days, I lift my hands in praise to God, feeling completely overwhelmed by His love for me. That's because my faith is not fake, it's real. It's raw and full of both joys and sorrows.
Faith, like everything else in this life, needs to be pursued.
My life is beautiful, but it's also really, really hard.
My two son's have a degenerative disease, and watching them struggle just about kills me most days. I also suffer from anxiety, depression, and PTSD. If you are in a stage of suffering like me, please know you're not fighting alone. God is fighting with you. He sees you, hears you, and recognizes your daily courage.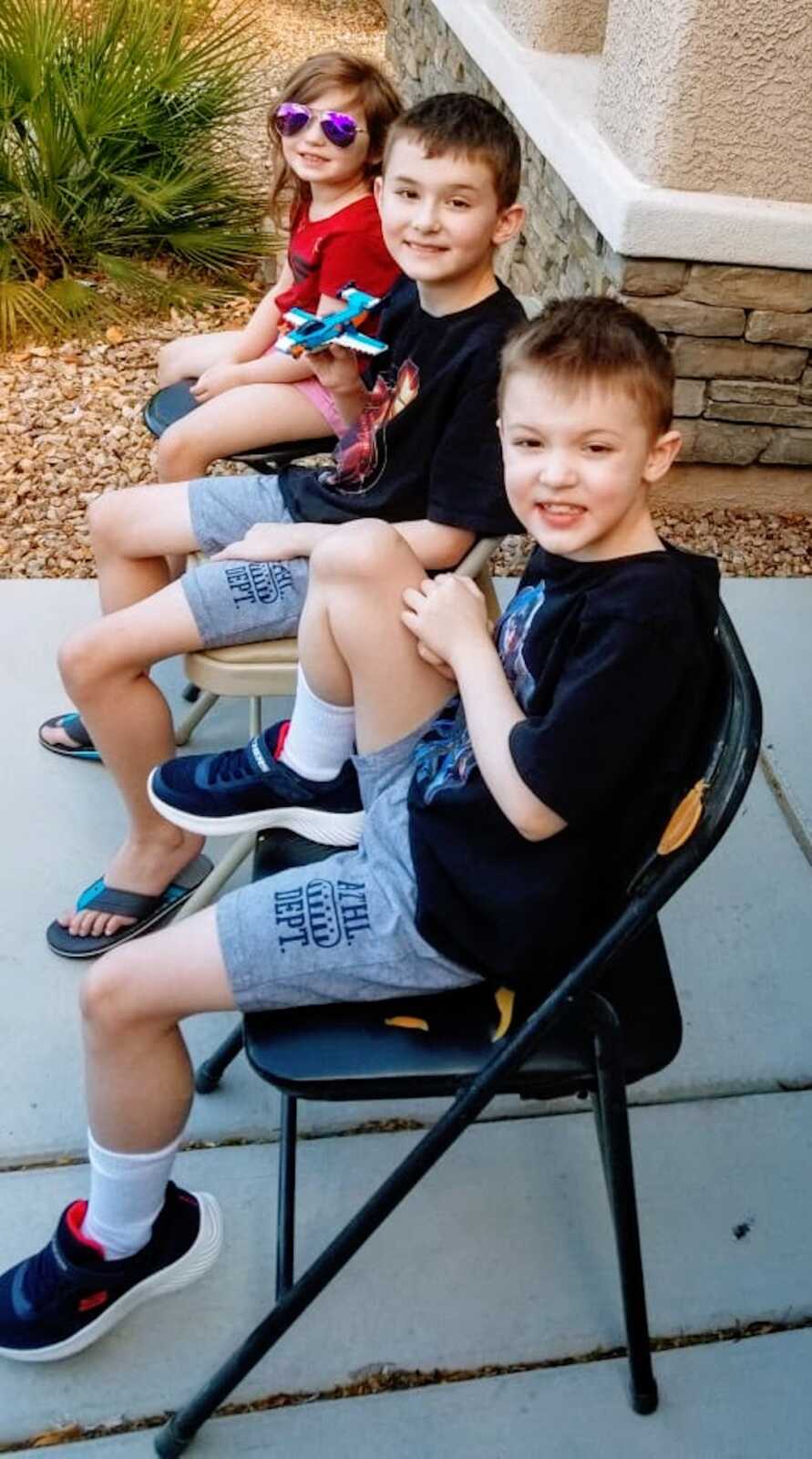 If anyone thinks being a Christian means living a simple, tranquil life of ease, they've probably never read the Bible…
Paul suffered greatly, yet wrote 13 books of the Bible, including the book of Philippians, which is considered by some to be the happiest book in the Bible. (Which he wrote from prison by the way.)
Job suffered unspeakable tragedies, yet remained faithful to God. That doesn't mean he didn't cry out to God in despair or wonder why he had to suffer, it just means he kept trusting in God's plans over his own.
David struggled off and on his whole life, yet is referred to as a man after God's own heart because he consistently turned to God with everything. Elijah fought depression. Jonah struggled to obey, and Joseph suffered for years before feeling any sort of relief.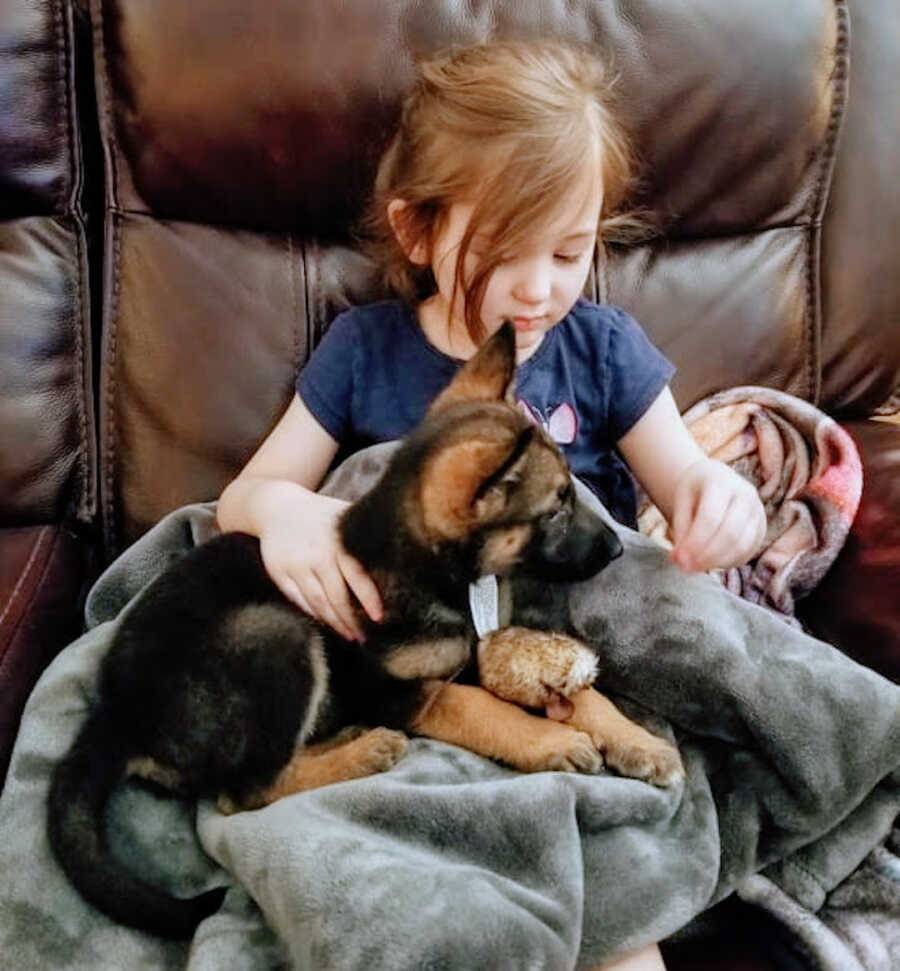 The truth about suffering.
The Bible is full of suffering, including the story of the 'suffering servant,' also known as Jesus. The gospel is a story of profound suffering. If you're in a period of hardship, remember you are in good company. Life is about hills and valleys, ups and downs, but the good news is God is with us through it all.
'When you pass through the waters, I will be with you; and through the rivers, they shall not overwhelm you; when you walk through fire you shall not be burned, and the flame shall not consume you.'  -Isaiah 43:2
Even in the moments where I feel alone and broken, I know God is with me and I hope you do too. I know He has a plan for my life that is full of love, joy, and a divine purpose. It may be too deep for me to understand, but I rest in knowing His ways are higher than my ways.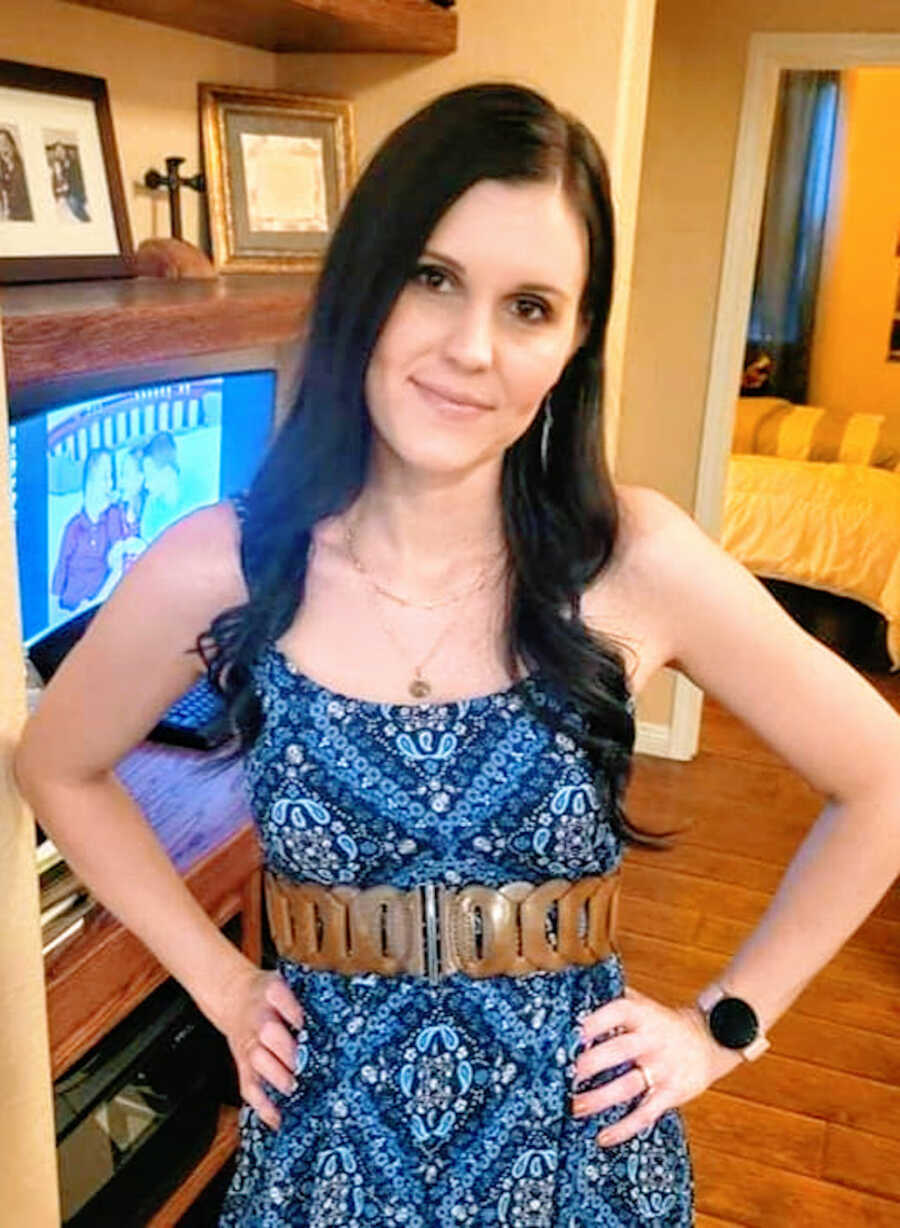 I want to spread this simple message to others who are struggling to keep their faith strong in the middle of life's roughest storms. Keep fighting. It's not easy to blindly trust God when all your eyes see is pain. It's hard to be strong when you don't feel like fighting anymore, but please don't give up. When you are weak, He is strong. Fight the good fight, finish the race, and keep the faith, because God is rooting for you  – and so am I.
'I have fought the good fight, I have finished the race, I have kept the faith.' – 2 Timothy 4:7″
This story was submitted to Love What Matters  by Christi Cazin of Mama Needs More Coffee. You can follow her journey on  Instagram, Facebook, YouTube, and her website. You can also purchase her book on Amazon. And you can learn more about Duchenne Muscular Dystrophy here. Submit your own story here, and be sure to subscribe to our free email newsletter for our best stories, and YouTube for our best videos.
Read more from Christi here:
'How can we do this every single week?' My mama heart just sees needles, pokes, possible surgeries, and pain.': Duchenne mom shares beauty of 'running on faith'
'There's nothing we can play with.' They solemnly looked around the backyard.': Mom of boys with Duchenne Muscular Dystrophy shares how their resiliency turned 'pity to praise'
Read more about Duchenne Muscular Dystrophy here:
'I was giving my son a bath when I noticed 3 little pubic hairs. I got an ominous call from our pediatrician at 6:30 in the evening.': Mom works to cure son's Duchenne Muscular Dystrophy, 'Where there is life, there is hope'
'Well, it looks like you have a Duchenne boy.' My stomach dropped. The more I read, the more I started to become numb.': Mom shares journey of son with Duchenne's Muscular Dystrophy
'I'm lying on the ground crying. 'I can't bear this.' His life will be over before it really begins.': Mom advocates for son's terminal illness, Duchenne's Muscular Dystrophy, 'Strength is more than muscle'
'It might be neurological.' My heart plummeted. How can I go on if my kids have this rare disease?': Mom's 2 sons diagnosed with Duchenne Muscular Dystrophy, 'We cling to hope'
Do you know someone who could benefit from this story? SHARE this story on Facebook to let others know a community of support is available.