Long-Distance Love Story
"From Kenya to the state of Illinois, a beautiful 5-year-old girl, and 15 years of marriage later, don't ever let anyone discourage you that long-distance relationships cannot work.
It worked for us, so it can work for you. First, let's rewind.
In 2005, I met my husband in Kenya during his very first mission trip. He was there serving those in need at the age of 26. That was the most attractive thing to me; a young man traveling around the world to serving others.
This was his last day in the country. The van he was traveling with broke down at the shop where I was also stuck without a ride, waiting for my then-work company vehicle to pick me up. I call it a divine appointment.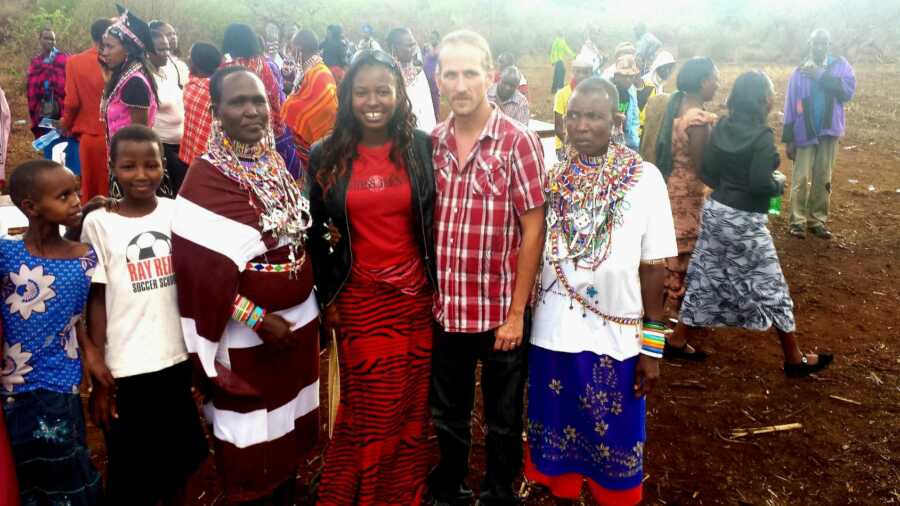 It was love at first sight. We sat and talked for about an hour while he waited for another van to come and pick him up and I too waited. Before it was time for him to leave, he asked me, 'Would you mind taking a photo with me so I can go back and show my friends back home how beautiful you are?'
I said, 'Yes, you can.' He pulled out his Kodak film camera and asked one of the ladies from his team to take the picture. I then asked him, 'Would you mind mailing a copy of the photo to me?' He said, 'I would love to!' I gave him my mailing address so he could send it to me.
Two weeks later I received an envelope in the mail from the U.S. and was amazed to get a copy of the picture. He had a short note with it that explained how his journey was back home, ending it with my native language Swahili to say, 'Wewe ni mrembo sana. (You are so beautiful.)
The conversation began there. It would take me two weeks to receive a response and vice versa. This means we were in communication once a month. Who says you can't build a relationship this way? We did!
We continued talking back and forth, and in October 2006, he returned to Kenya again on a mission trip with his team. We got engaged on this trip but he had to leave the country yet again.
We continued with our long-distance communication through letters then we moved up on to bigger and better things. Emails, then the occasional expensive few minutes of long-distance phone calls.
In September of 2007 he returned to Kenya, and we had a traditional wedding that we planned through emails, letters, and those very limited, occasional expensive phone calls. But we made it through. We had a small, beautiful wedding with family and friends from both sides.
Once again, my now husband had to return to the U.S. without me as I was waiting for my immigration paperwork to be processed. 6 months later, the paperwork went through, and I met my husband at the O'Hare Airport.
It was quite a journey traveling around the world alone, something I had never done before. However, I'm always up for a challenge so it was fun. We traveled back to a small town in central Illinois where we started our lives together.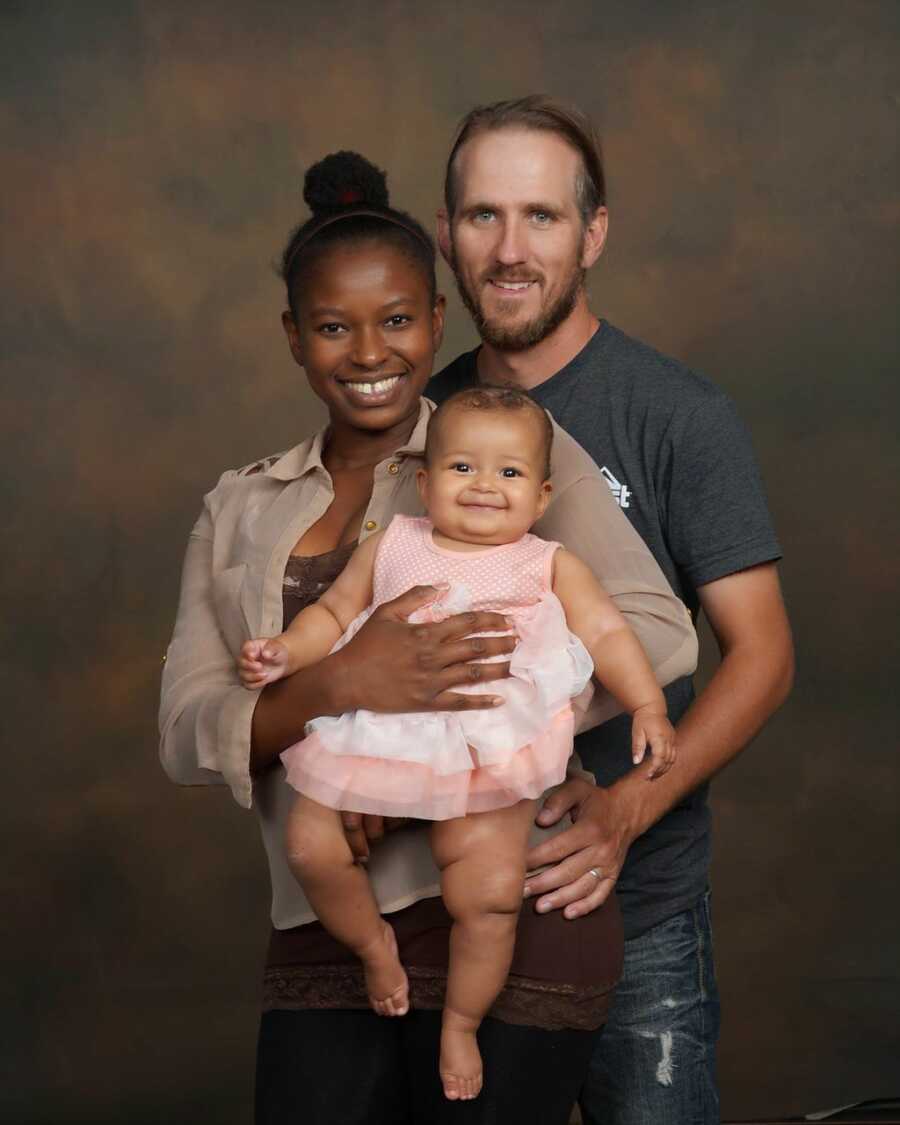 Learning Kindness From Our Daughter
We purchased our first home after several years of marriage, and years later we had our daughter Sophia in 2017. She has been the most incredible kid, with a heart of gold. She thinks of others before herself and always looking for ways to serve others. She's such a blessing to us and many others.
Since she was 3 years old, she always had a heart for Police Officers and first responders. Any time she would see a police car, she would say, 'Look mommy, police! They are there to keep me safe.'
During the summer of 2020 with our assistance, she started visiting police departments, fire departments, and other agencies to deliver cupcakes, flowers, donuts, and free smiles. She loved showing support and appreciation for all they do for us and our communities.
With every cupcake she delivers, she brings a message: 'Thank you for keeping us safe.'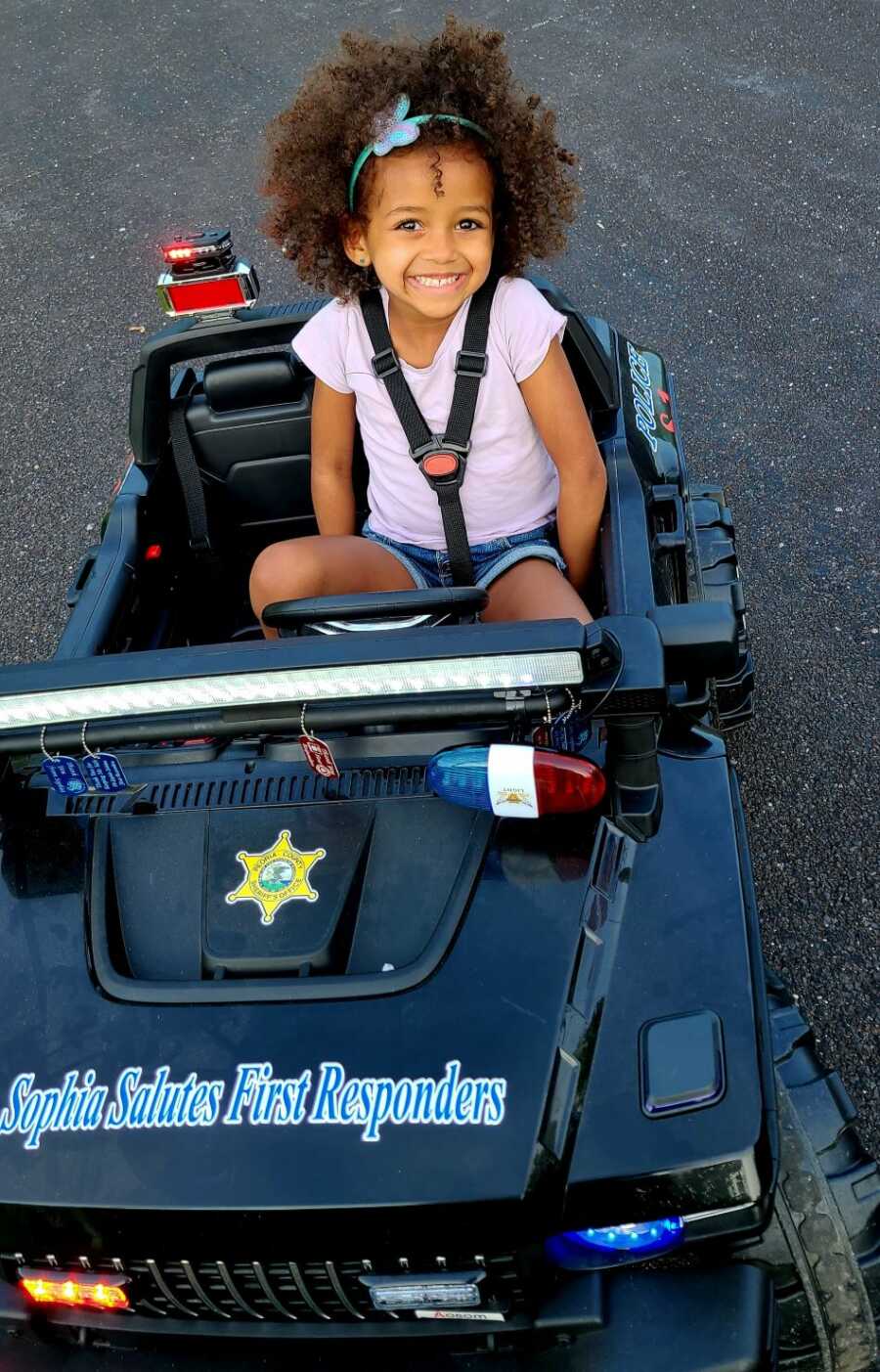 We encourage and support her mission because sometimes even grown-ups can learn from kids to be kind. This world is hard enough with so much negativity, and our family chooses to focus on the good and positive things that are all around us. There is so much good around us, we just need to look for it.
Someone told me years ago that in every person we meet, there is always 80 percent good, and 20 percent bad. If you focus on the 80 percent good, you will always see more of the good and less of the bad. Our 5-year-old is focusing on the good, learning kindness, love, and appreciation for others.
Sophia has delivered hundreds of cupcakes to many different departments. She also honors family members of fallen officers on her Facebook page 'Sophia Salutes First Responders.' She was recently sworn in by our county Sheriff as the first Junior Deputy for all she does for our community. We are so proud of her.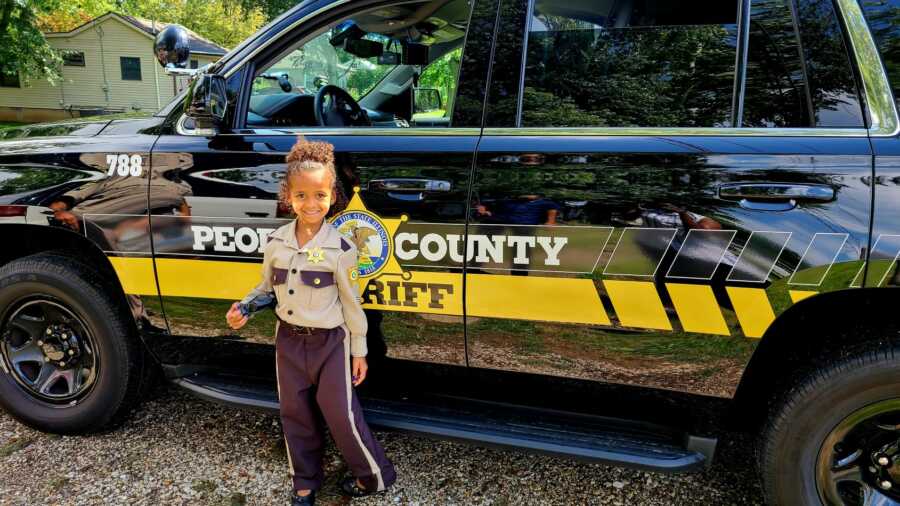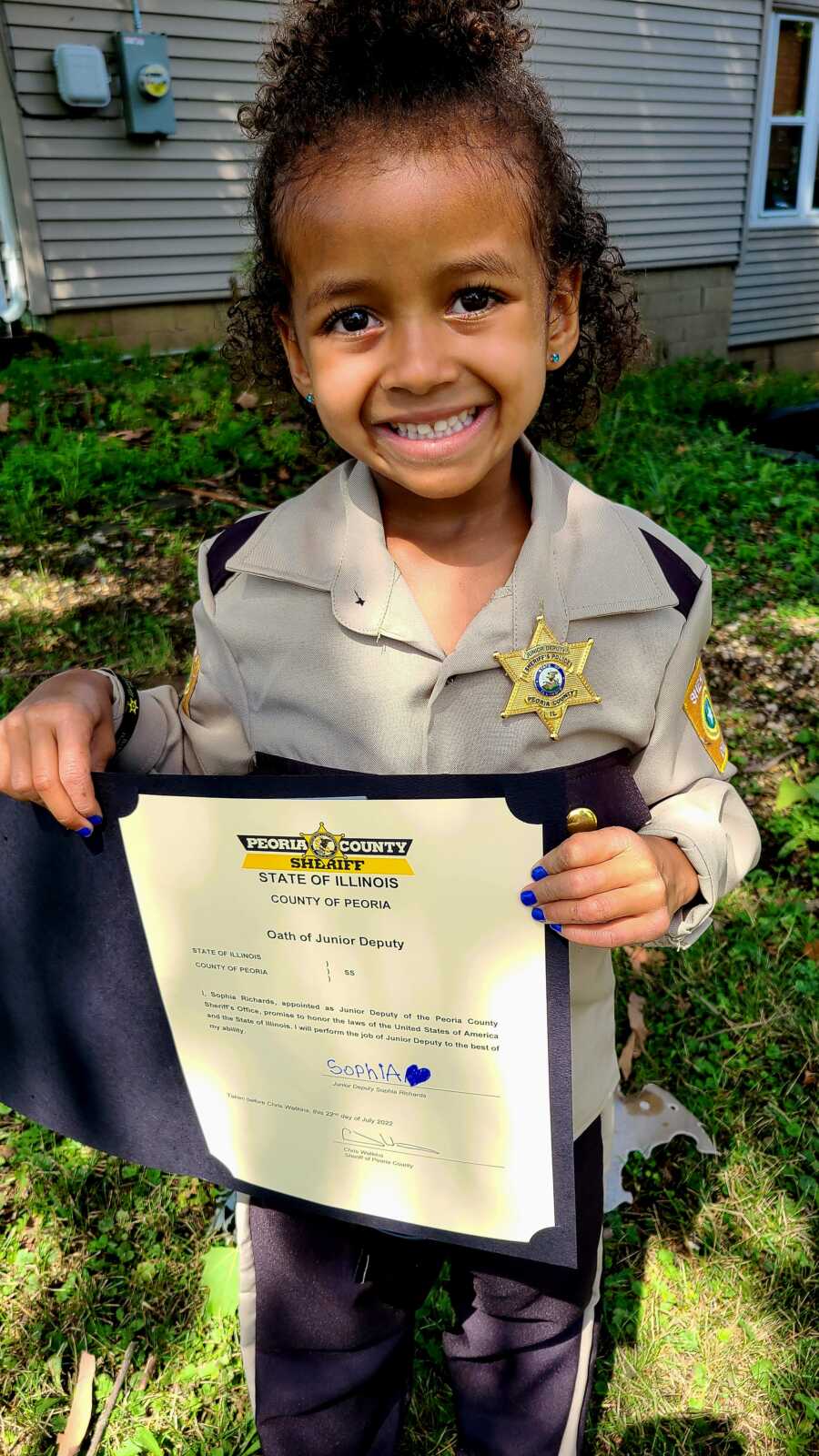 Advocating For Domestic Abuse Victims
In my ways, our daughter has inspired us. We have always known there was more for our future besides our love story and serving our little community in Illinois. Our faith had bigger plans for us to return to a small village where my husband and I met to help abused women, widows, and orphaned children.
People need help everywhere and sometimes others just need a hand up. This is what we are going to do. To give a hand up, not a handout. To provide skills to women so they can have a way to earn an income to support their families. To empower them and give them hope, that there is a better tomorrow no matter their circumstances.
We are building the Imani Rescue Center in a small village about 15 minutes from where we met. Kenya is a country full of beauty and nature, but also a country where growing numbers of women are living in abusive circumstances with nowhere to go for help.
With no government assistance and a lack of many resources like we have here in America, many women are trapped in these horrible circumstances. Over forty percent of women and girls in Kenya from ages fifteen and older have experienced domestic violence, with many cases going unreported due to limited resources.
The center will be for abused women, widows, and orphan children. These women and children will have a temporary place to run for rescue. We will meet all their basic needs and provide training for them to build an income to support themselves and their children.
Kenyans are some of the most hardworking people I know but lack resources and opportunities to get them up and going. Not everyone can afford a college education to get a professional job, especially those in the village. Even a minimum wage job requires at least a high school diploma.
A hands-on job skill is life-changing. Something that can never depart from someone because it becomes a part of the person. This is where our organization comes in.
We will start with sewing. Once the women are trained in how to sew and are ready to take on life again, we will buy each a sewing machine and give them a small capital to start their own small business so they can begin to earn income.
The orphan children will have a permanent home at Imani Rescue Center where we will provide for all their needs. We will create a profile for each child and their needs and offer our partners the opportunity to sponsor a child, so that they will have direct communication with them through letters, pictures, postcards, etc.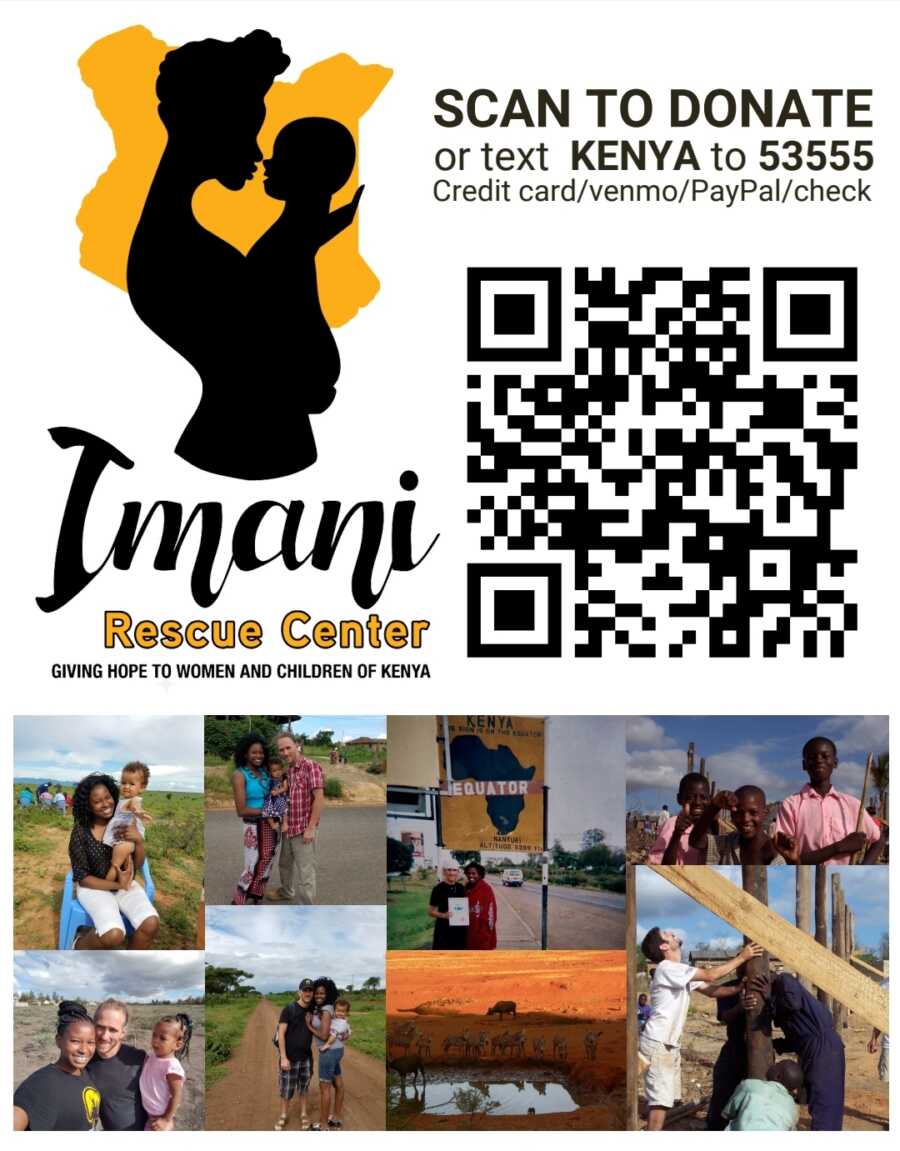 Recognizing Abuse
Many have argued the issue of domestic violence is not that bad in Kenya while others criticize our shelter for making Kenya look bad. I can argue that, yes, it's that bad and more. I grew up hearing that you keep your problems to yourself, that you do not talk about your issues, and that one needs to know your business.
I now know that it is okay.
Women in the village most of the time choose NOT to speak up due to fear of judgement, safety concerns, and a lack of support and resources. I want to encourage them to never be ashamed of sharing their story. Someone out there cares and is willing to listen and help. There is hope.
My message is this: We all need a shoulder to lean on at one time or another, and there is no shame in seeking help. There is indeed a better tomorrow! Be brave, talk to someone, and seek help.
I am here to be a voice for the women in the village who cannot get on Google to search for shelters near her. The woman who feels like she's stuck with no way out. The woman who feels like no one cares. The one who feels like living with her abuser is her only option because 'he's the only one who cares.'
She lives with an abuser who beats her whenever he sees fit. Her only hope is her voice. A voice to scream for help and pray that a good neighbor will hear her in her darkest hour and come to the rescue. That woman in the village has no emergency number like 911 to call for help, not even a cell phone or minutes to call that 911 if it was an option.
She cries at night and wipes the tears off in the morning and acts as nothing happened. She stays because she knows that her kids will have a roof over their heads and some food to eat. She stays because there is nowhere to go. There are no shelters in her village for her and her children to temporarily go to. There is nothing!
She has no education to look for even a minimum wage job because she needs at least a high school certificate or diploma, which she doesn't have. She only speaks her tribal language because her parents couldn't afford to provide education for her. She has no job skills and now feels stuck and can do nothing but live with the abuse.
If she leaves, she and her children will be hungry and homeless. But if she stays, he will continue to abuse her because he knows she has no other options. She stays hoping for a better tomorrow, but tomorrow never comes.
Can you imagine that? I have seen it first-hand! I was about 10 years old when in the middle of the night we heard a woman screaming for help. I, with my family, along with other neighbors rushed towards where the scream was coming from.
When we arrived, the woman was on the ground, severely beaten. Her husband was holding a giant brick and was about to drop it on her, screaming at her that he was going to 'finish her off.' We arrived just in time to rescue her which probably saved her life.
The following day she was defending him. She was embarrassed and made excuses for him that he really 'didn't mean to hurt her.' She stayed. She knew and he knew that she had nowhere to go. It broke my heart and I thought to myself, 'There has got to be a better way.' It was devastating to watch while feeling helpless at such a young age.
This is the woman I am advocating for! I choose to be her voice. I choose to be a voice for the many children who are left orphans. I choose to do something. I choose to get up and go with the hopes to make a difference. I know together we will make a difference.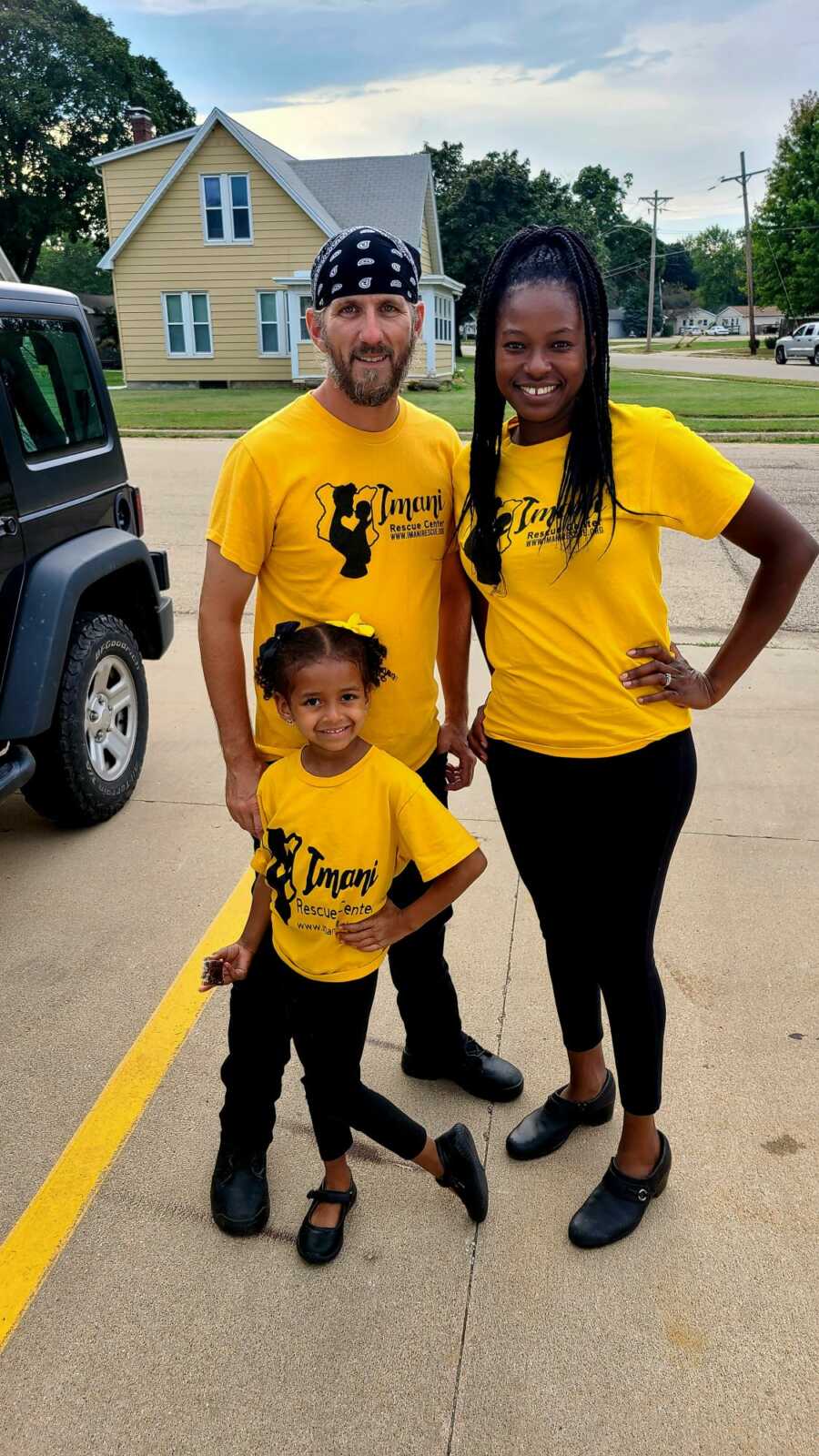 How You Can Help
We can't do this alone. We need you! We may not all be able to fly to Kenya to help these women and children, but we can stand together and partner with Imani Rescue Center financially and be a part of making a difference by visiting our the Imani Rescue Center website and clicking DONATE.
We are a 501c3 non-profit organization so all donations are tax-deductible. You can give a one-time gift, and you can also be a long-term partner by giving monthly, quarterly, or annually. This will help with operations costs to continue with our mission.
Once we are operational, we will also extend the opportunity for groups and individuals to partner with us by coming in person for mission trips at the Imani Rescue Center.
No gift is too small. We need everyone's help. Individuals, churches, organizations, businesses, and connections with people or places that you know that may want to partner with us, etc. We need to bring this dream to reality.
Our vision is to change one life at a time. Give a woman a fish and you feed her for a day. Teach a woman to fish and you feed her for a lifetime.
For anyone who may be in an abusive relationship and feels like you have no way out, there is hope. Talk to someone and seek help. Your life matters! I would also like to encourage anyone who may have a dream that feels like it's never going to happen, big or small, to NOT give up! Keep moving, keep praying, and keep planning.
Our dream has taken over a decade, but by Imani (faith), our dream will soon be a reality."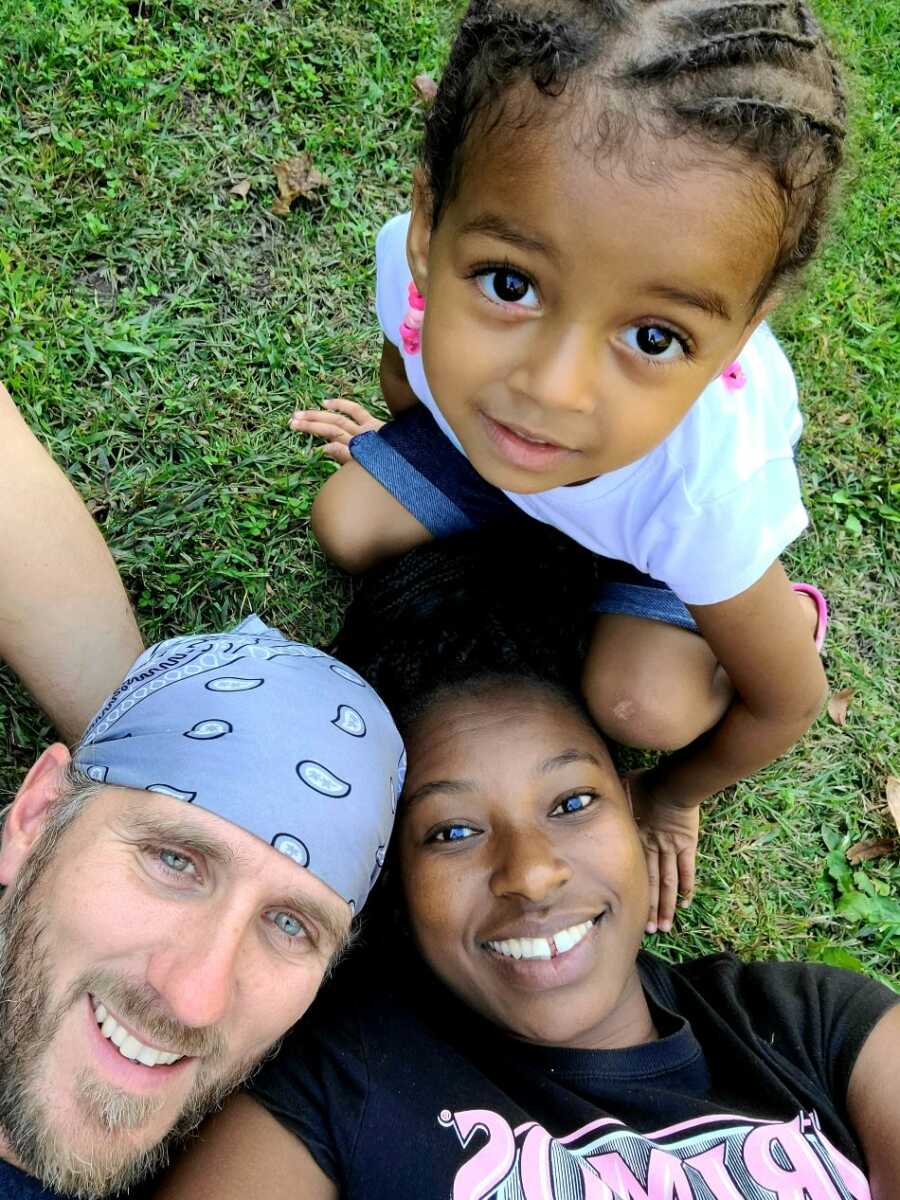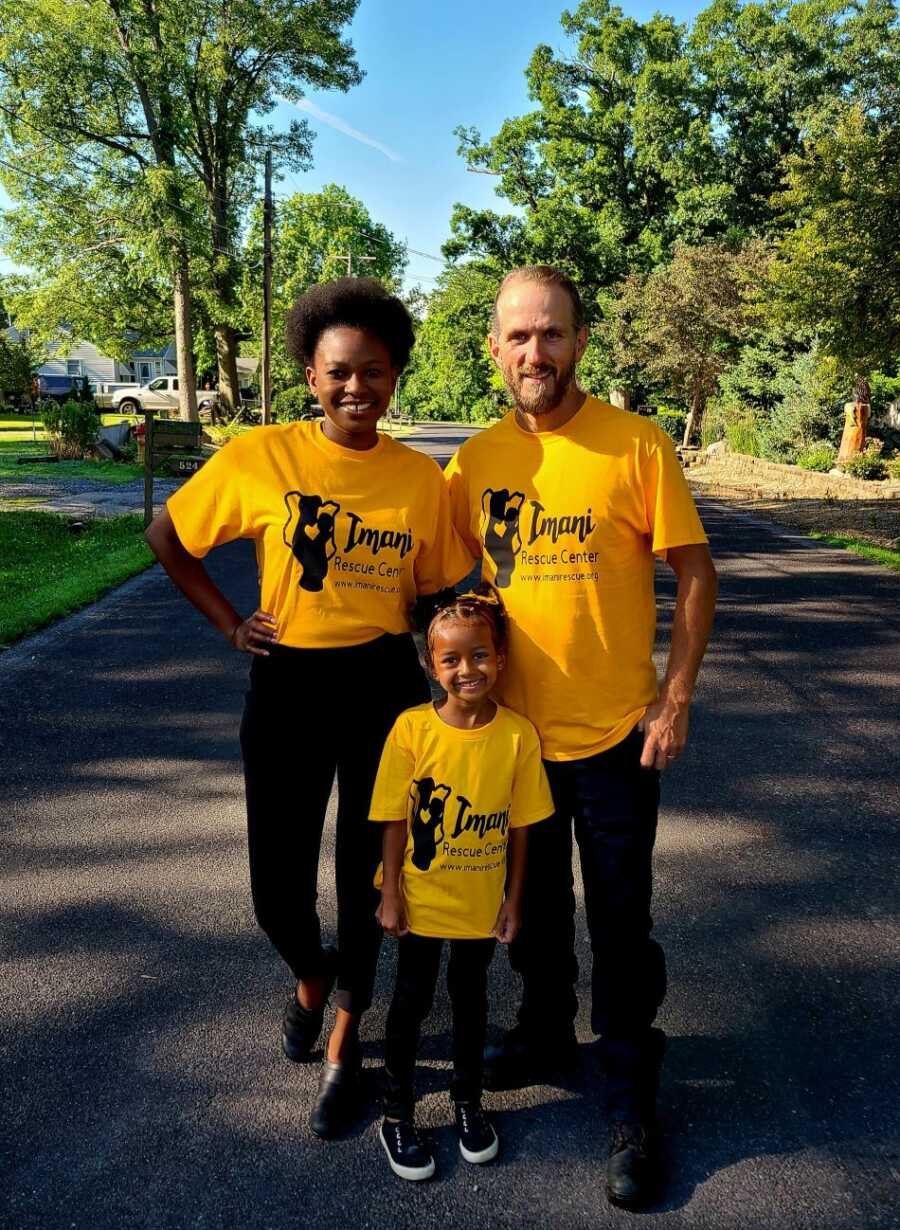 This article was submitted to Love What Matters by Vernoicah Richards. You can follow her organization on Facebook, Instagram, and TikTok. Join the Love What Matters family and subscribe to our newsletter.
Read more from Veronicah: 
'Would you take a photo with me so I can show my friends back home how beautiful you are?' It was love at first sight.': Woman shares sweet international love story
Do you know someone who could benefit from this story?  SHARE this story on Facebook.