My MS Diagnosis
"I was diagnosed with Multiple Sclerosis back in 2018, just after my 21st birthday. At the time, I was living my best life—I was on my year abroad from university, living and working in Paris, meeting new people, attending Paris Fashion Week and so much more.
Then, one day I woke up with numbness in my left leg. I ignored it for a few days but it got progressively worse, to the point where I was barely able to walk. My balance was off and I was out of breath after walking for just 5-10 minutes. It got to the point where I couldn't ignore it any longer, so I went to see a doctor.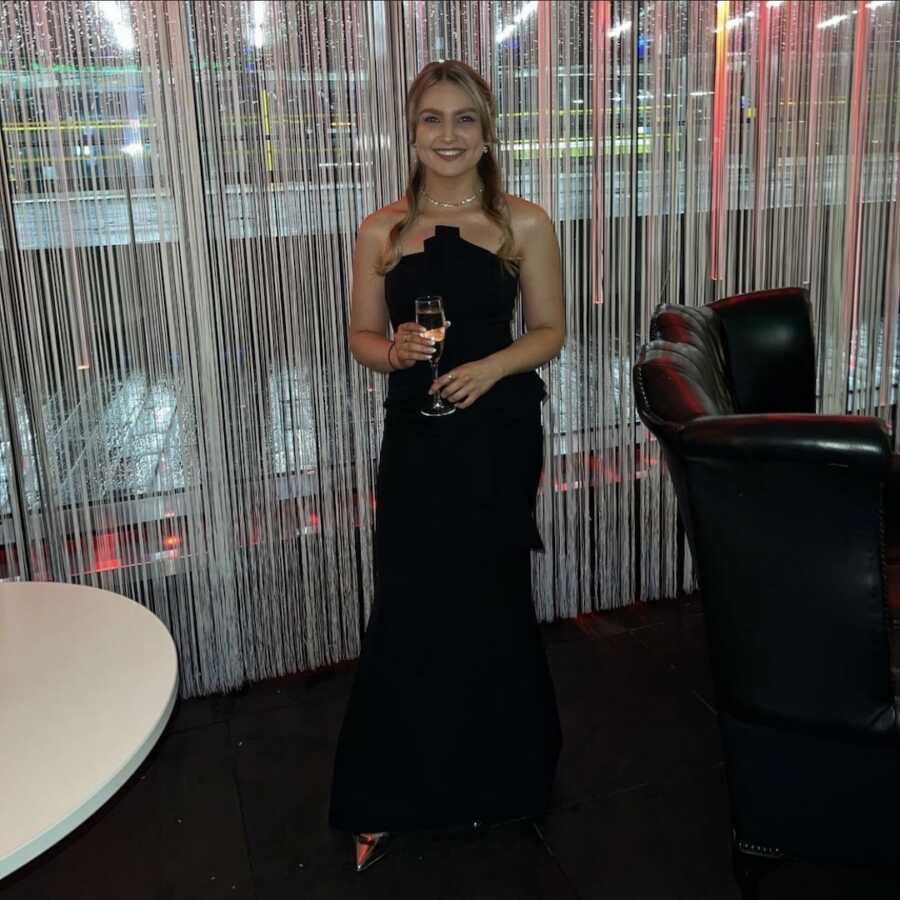 He initially wasn't concerned and thought it was a trapped nerve but sent me for a blood test and CT scan to be sure. These tests came back a few days later all normal, but I still wasn't feeling right. I had been feeling faint and although my walking had started to improve, I had a new symptom in my arm. It felt like pins and needles but worse, so I went back to the doctor and explained that I was worried. He said he thought I had brought on the new symptom myself because I was anxious, but I pushed for him to look into it further.
He finally agreed to send me for an MRI scan to 'give me peace of mind.' I had my MRI scan in Paris, and then I decided to fly back to the UK with my results to see a neurologist back home.
At this point, I had been googling all my symptoms and the most common illness that came up was MS. This meant, that although I experienced some shock, I was not entirely surprised when the neurologist I went to see took one look at my MRI results and diagnosed me with MS. My initial reaction was fear.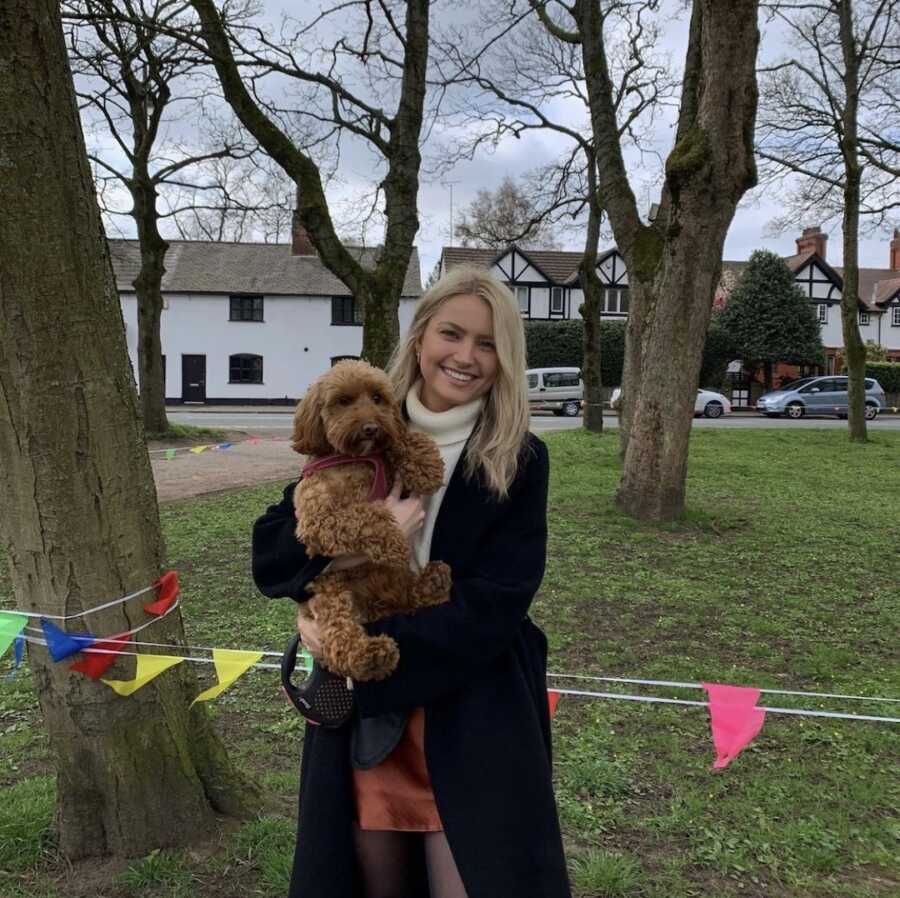 Opening Up and Feeling Better
I was scared about what it meant for me, about what it meant for my future. Straight away, I started to think of the worst-case scenario, and I started to question everything about how uncertain things might be from then on. I spent a week with my family feeling quite sorry for myself. And then I started searching. Searching the internet to find someone who looked like me, sounded like me, was in the same situation as me—going through the same things, experiencing the same or similar symptoms—just someone I could relate to.
But nothing I found made me feel better. So, I decided to share my story. My first step to doing this was by opening up about my situation to people in my life. I decided to sign up for a skydive—something I would never have considered doing before—to raise money for the MS Society. I shared my JustGiving page on every social media platform I had because I wanted as many people to see it as possible. The support I received was amazing and it felt like such a relief.
So, I decided not to stop there. When I was first diagnosed and started to tell people I had MS, I was met with comments like 'you're too young to have MS,' 'you look too well to have MS,' and more! So, that inspired me to start my blog called 'but you don't look ill.' The idea was that I would share my story as openly as I could whilst also highlighting the 'invisible' side of MS and other chronic conditions. I instantly had lots of other young people reach out to me to tell me how much it had helped them and how much they could relate to what I was writing.
I now continue to share my story via my blog and my Instagram and TikTok accounts, but I also share other people's stories—people who have a 'but you don't look ill' experience to tell. And it's scary and disappointing how many people do have a story like this.
Through my blog I had a handful of young people with MS reach out to me and tell me how nice it was to hear another young person talking so openly about their condition. We got to know each other and we bonded over the fact that we were all going through the same or similar things in our lives (uni, work, relationships, etc) whilst also trying to navigate our new life-changing challenge—MS.
After getting to know this handful of people well individually, I started to think about how nice it would be for us all to be in a group chat—where we could share stories, tips, and advice. So, that's what I did. I set up a very informal Facebook chat with 6 people to begin with, and over time, we started to find more and more people, and then more and more people started to find us. And that's where MS Together was born. Today, there are over 900 members, we've raised over £60,000 for MS charities, and earlier this year we won a National Diversity Award. Not only do we work to support young people with MS, but we also work towards changing the perceptions and increasing the awareness of MS.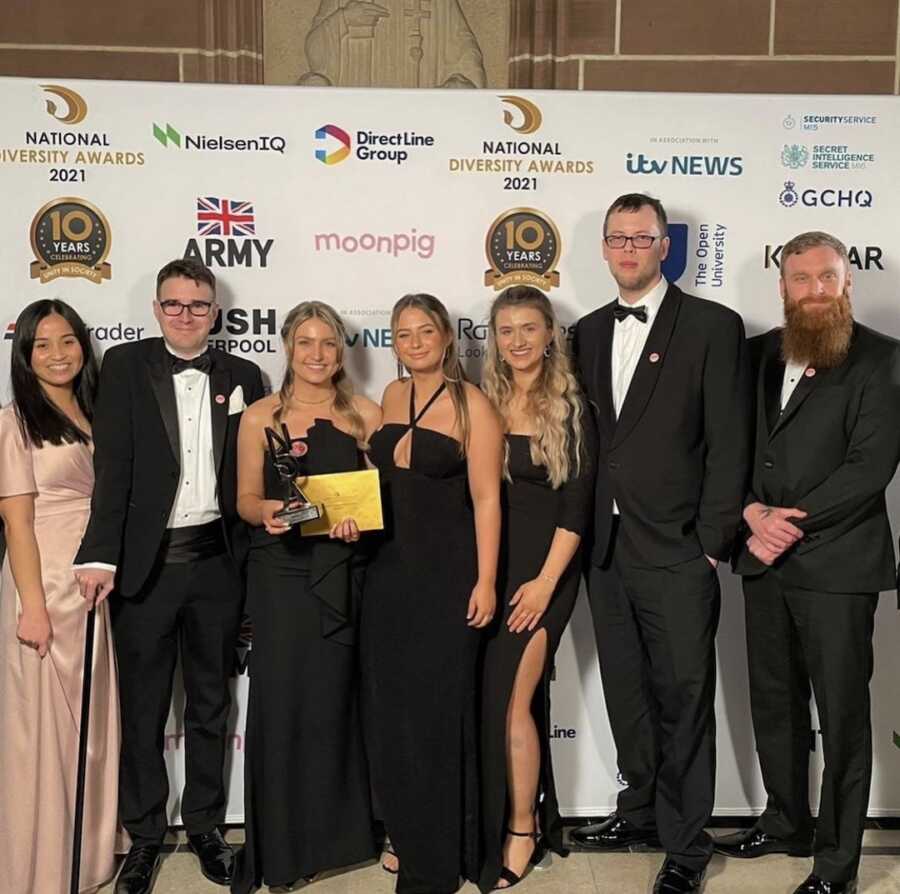 Advice For Others
To anyone who has been diagnosed with MS or another chronic condition, I'd like to give some advice.
Know you're not alone. There are so many people out there who would be happy to talk to you, support you, and help you on your journey, you just need to find them. Of course, sometimes this is easier said than done, but I promise you they are out there.
Don't be too hard on yourself. Having a chronic condition isn't easy, and some days will be a challenge, but being hard on yourself will only make that worse. And remember, better days are coming.
The importance of advocating for yourself and the need to push for the care you deserve. This isn't always straightforward to do but if you get the correct care and support, it will help to make your journey that little bit easier.
Don't give up! Of course some things in your life may need to change, but that doesn't mean that you can't achieve your goals and life aims—you just might have to make some adjustments along the way!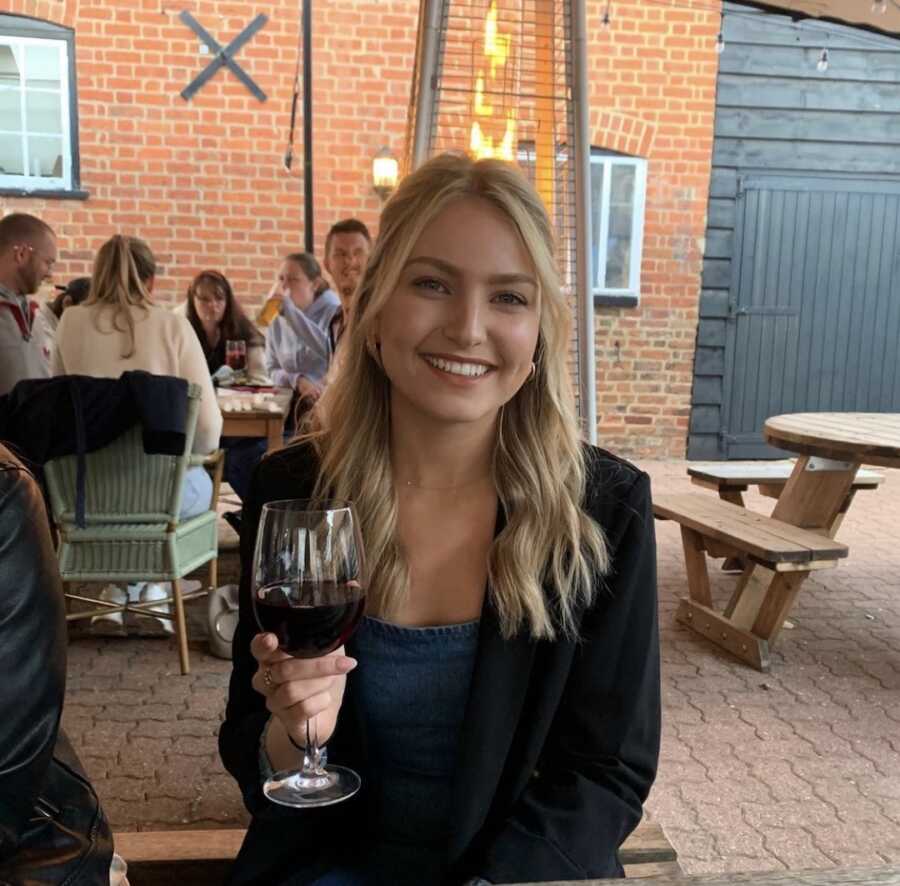 I'm currently pushing my body to its limit and training for the London Marathon 2022 which I'm documenting on my Instagram @butyoudontlookill. This is something I never thought I'd be able to do but I'm lucky enough to still be able to run and I want to achieve running a marathon while I am still able to.
I feel like I've only just started with the work I want to do with both my platform 'but you don't look ill' and my organization MS Together and I'm so excited for what the future holds. I'm still learning and I certainly, don't have all the answers right now, but I'm determined to make a difference and support as many people as I can."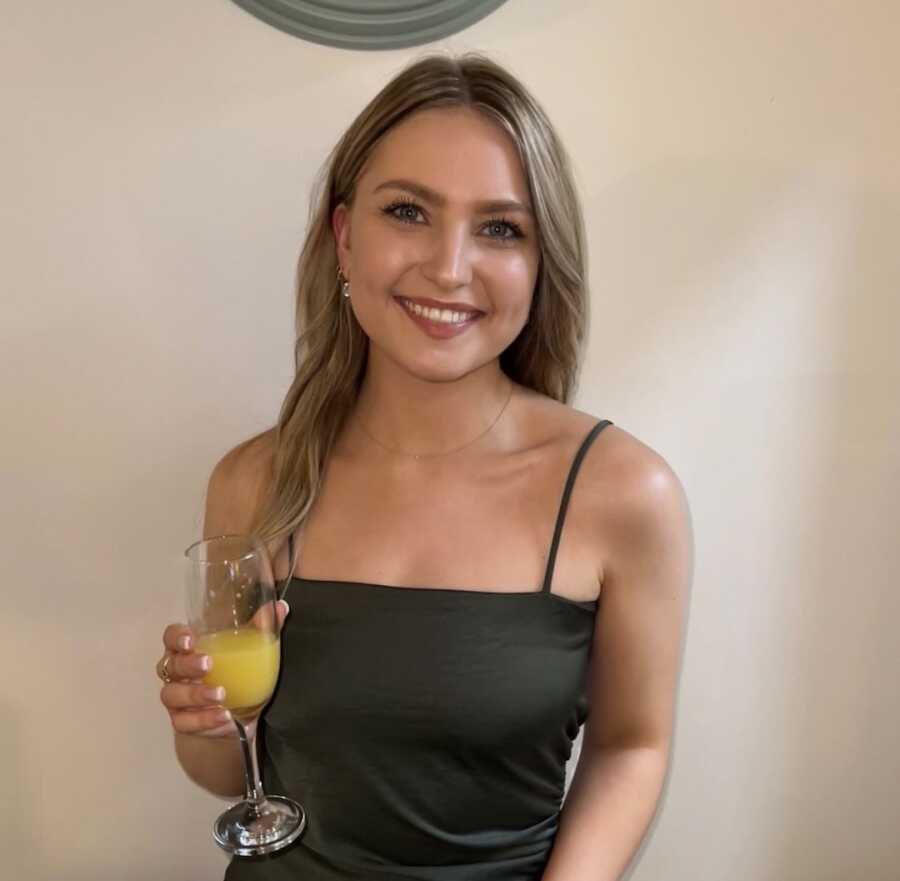 This story was submitted to Love What Matters by Amy Thompson of Manchester, England. You can follow her journey on Instagram, blog Instagram, their website, and blog. Submit your own story here, and be sure to subscribe to our free email newsletter for our best stories, and YouTube for our best videos.
Read more from Amy: 
'I woke up one day with a burning sensation in my arm. 'You brought this on yourself with stress.' I wasn't convinced.': Woman with Multiple Sclerosis urges 'keep pushing for answers'
Read more stories like this:
'Tears in my eyes, I told my husband my legs went numb while running on the treadmill.': Mom diagnosed with Multiple Sclerosis shares mental and physical health journey
'Some people just have to learn to live with numbness.' I lost feeling in my face. I thought I was dying.': Woman with Multiple Sclerosis becomes advocate, 'Your life is changing, not ending'
'You have lesions in your eye.' I ran out, crying hysterically. I thought I was going to die.': Woman with Multiple Sclerosis advocates for invisible illnesses, 'Be proud of who you are'
'I felt the right side of my face go numb. 'I'm sorry, we found some lesions on your brain.' At just 20 years old, I was in shock.': Young woman with multiple sclerosis says 'I have lots of life left to live'
Do you know someone who could benefit from this story? SHARE this story on Facebook.