"My name is Gina DiTommaso and I am a mother of 2 beautiful girls Eliana (2) and Emilia (6 months old). I am a project manager turned stay at home mom and my husband works in commercial real estate. We are just trying to get the hang of taking care of 2 babies and keeping a strong marriage at the same time.
Our wonderful newborn photographer reached out because she wanted to do more family photos (she's primarily a newborn photographer) and she needed a few 'model families'. Of course, I volunteered because free photos… who wouldn't?? And we got to the park with my 2-year-old Eliana and 6-month-old Emilia (who I fed probably like an hour before) LOL. She's a known serial spitter!
We were on the last set of photos because my 2-year-old was losing it, but the lighting was nice, so the photographer suggested I do a final picture with my 6-month-old who was still smiling. And this was the picture that resulted.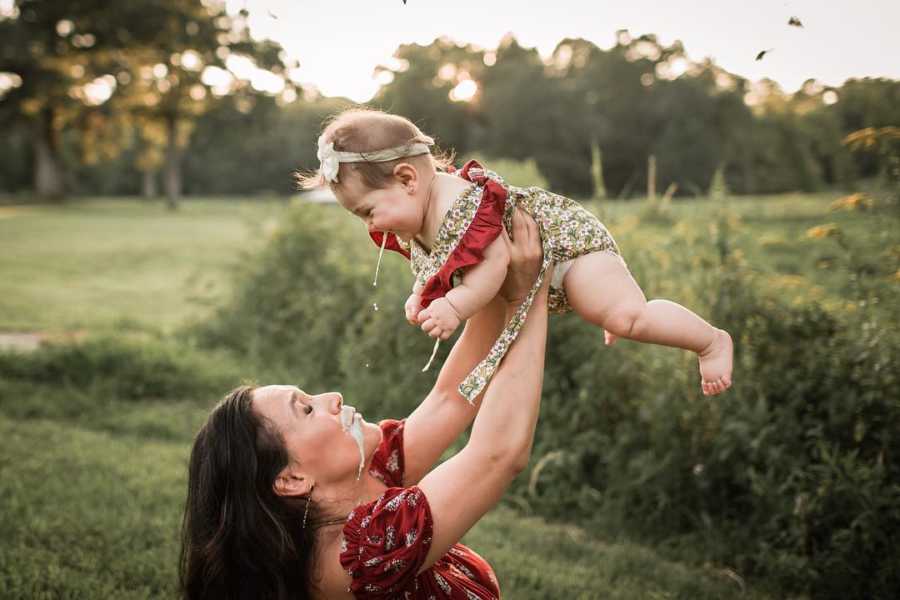 At least she waited for the last photo, right??
I'm pretty sure I swallowed half of it and half was just all over my face and Emilia was still smiling of course.
My husband said 'Oh sh*t' and I almost started dry heaving. But it was my baby, so it didn't bother me as much. But it was pretty sour tasting! Plus, I had to focus on not dropping Emilia! Haha.
My husband didn't want me to wipe it off, so he could get better photos of it! The photographer just kept snapping!  When I saw the photo, I knew it would go viral because it's just typical motherhood.
So many people have shared the photo because it truly is such a great depiction of the reality of parenting. One second you are smiling with the biggest smile at your gorgeous baby and the next she is puking in your mouth. But you don't stop loving them.  Being a mom of two babies there are days that seem impossible, but we always persevere and if any moms can get a laugh at this photo it is well worth it.  Luckily we were still able to get some great family photos as well!"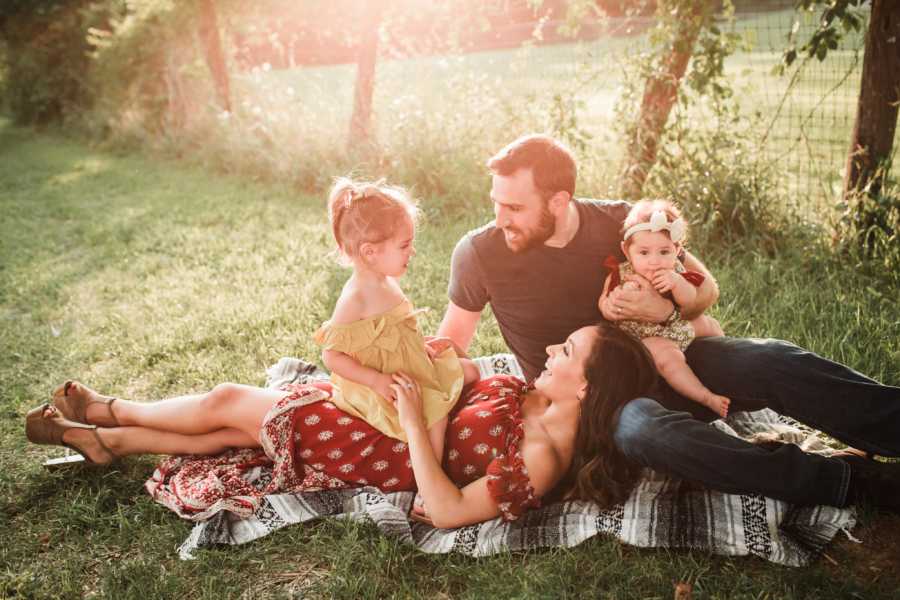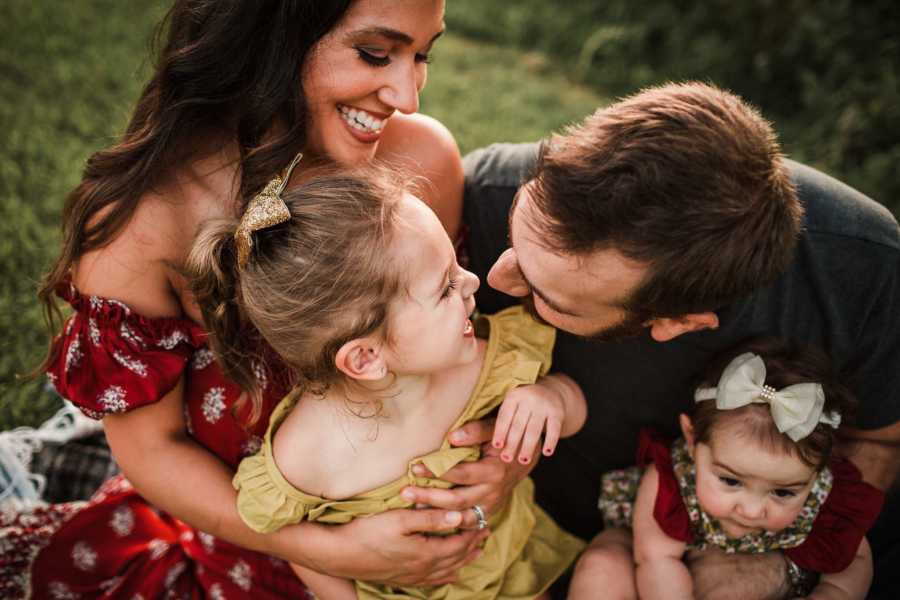 This story was submitted to Love What Matters by Gina DiTommaso, 29, of New Jersey.  You can follow her on Instagram here and her website here. Submit your story here, and subscribe to our best love stories here.
Do you know someone who could use a good laugh? Please SHARE on Facebook or Twitter.