"Nobody said, 'Thanks for getting up in the middle of the night.'
When you were bleary eyed from getting up to another request, another protest and another cry again. Nobody thanked you for holding the baby on your chest while you did your best to stay up right.
Nobody said, 'thanks for getting up early and making all the lunches and breakfasts for the day' while you just drank a cold coffee and a crust of a toast.
Nobody said, 'Thanks for cleaning the whole house every day,' while you scrubbed the toilets, vacuumed the carpet, picked up all the playdoh and made dinner… for it to all look the same after a few hours and have people wonder what you do all day.
Nobody said, 'Thanks for wiping our dirty bums again' while there is poo under your finger and you mistake it for chocolate.
Nobody said, 'Thanks for worrying about you' while you stayed up all night thinking and hoping your kids are safe and happy. Nobody thanked you for googling 'how to be a better mom'.
Nobody said, 'Thanks for taking us out, bringing us all that we need and holding us both when we get tired' even though your body is aching.
Nobody said, 'Thanks for looking after us' when you're sick, but you care more about their needs than your own.
Nobody said, 'Thanks for making our day fun' even though you forgot to eat, watched the same show over and over, and played trains 47 times.
Nobody said, 'Thanks for dinner' … even when it's the third one you made.
Nobody said, 'Thanks for smiling' … because you're the one behind the camera capturing everyone's memories to share with them when they're older.
Nobody said, 'Thanks mom, you're doing a great job.'
But I hope you know… You are.
So even though you'll say you don't need it, because parenthood has its rewards, but I know you need to hear it, so thank you, for doing the most amazing thankless job there is and thank you, for doing it so amazingly, so smoothly and with so much love."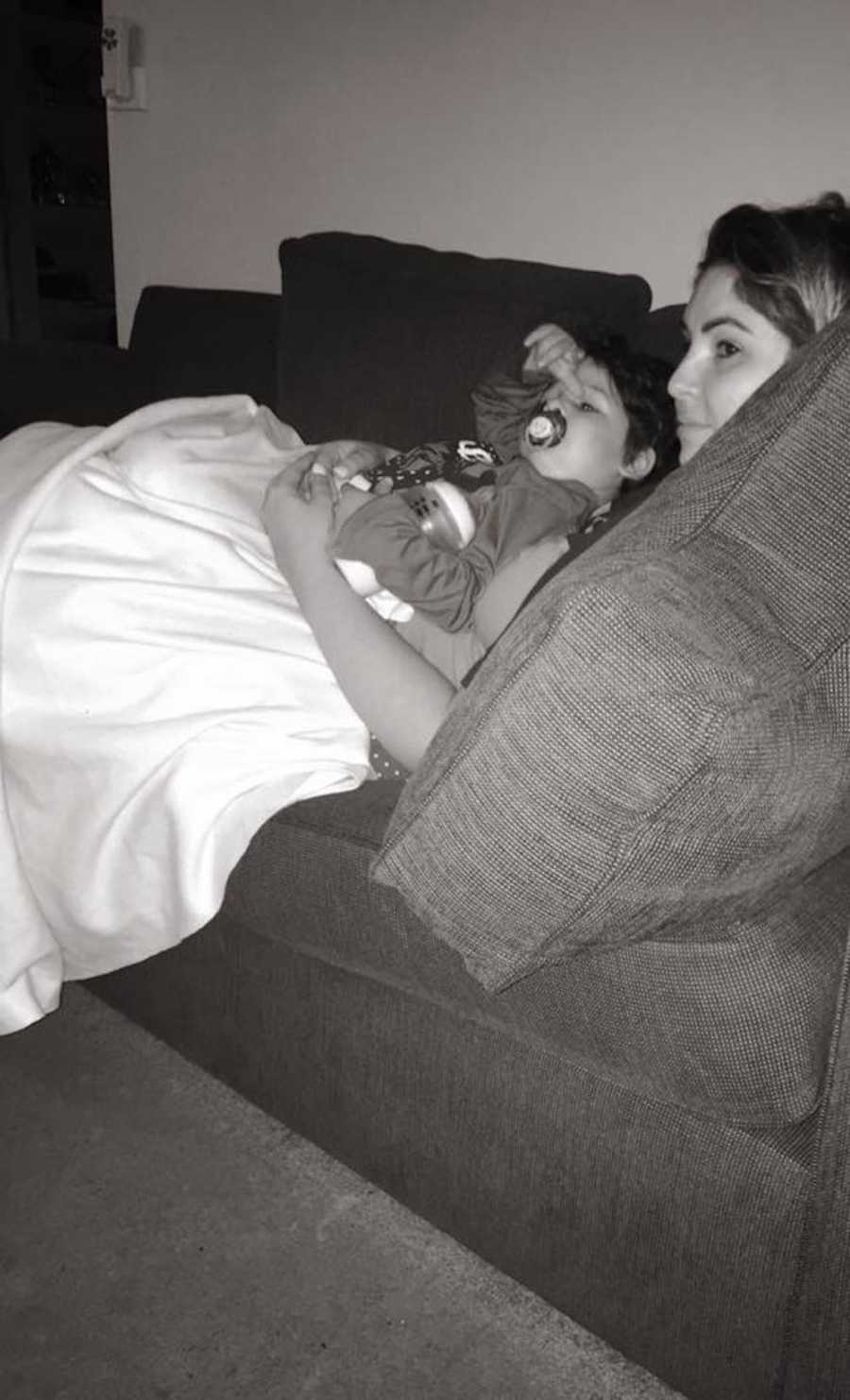 This story was submitted to Love What Matters by Laura Mazza of Mum on the Run, where it originally appeared. Subscribe to our free email newsletter, Living Better—your ultimate guide for actionable insights, evidence backed advice, and captivating personal stories, propelling you forward to living a more fulfilling life.
Do you know someone who could benefit from this story? Please SHARE on Facebook or Twitter.