Disclaimer: This story contains details of child loss which may be upsetting for some.
Birth Injury
"When Charlotte was born, there was no cheering. There was no crying. Instead, an OR room quickly worked to breathe life into her. She was born dead.
If they hadn't resuscitated her, her birth and death date would be the same. But, I'm thankful that her dash got to include a few more years.
While she was in the NICU, I remember the doctor going over the results of her MRI with us, and I remember crying for hours afterward. I remember asking her to write everything down because my head was swirling in so many different directions.
'Damage in this area will greatly impact her sight.' 'This is the area that controls motor function, and you can see it's dark.' I remember looking at this sweet baby, wondering what her future looked like.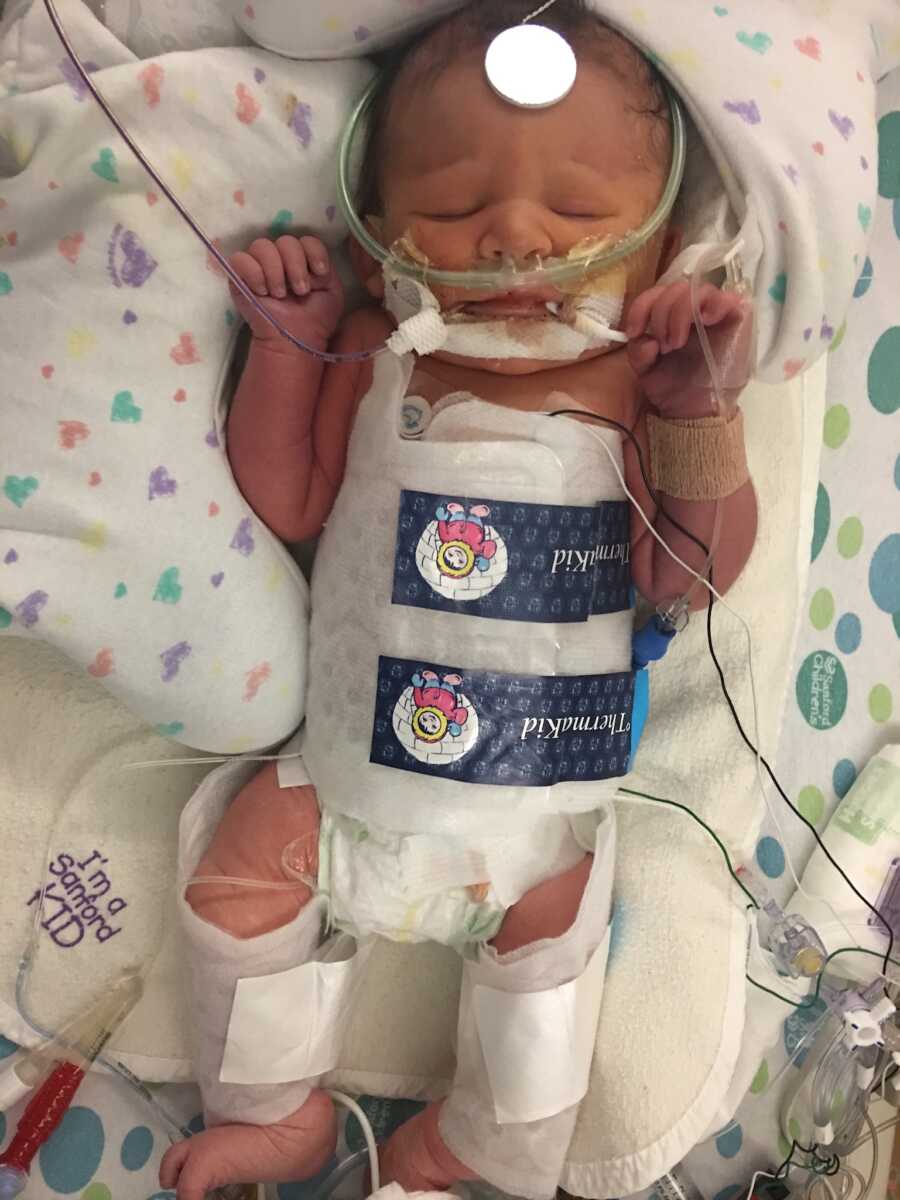 Special Needs Journey
Over the next five years, we would get to know more and more about her birth injury. As it was explained to us, she wasn't getting worse, but as she gets older, more complications become evident.
She required a wheelchair, a feeding tube, diapers, and was quadriplegic. That was just the beginning of the list of diagnoses I would recite every admission. We grew to be very comfortable in hospitals and had suitcases packed every virus season.
As Charlotte grew, we realized more milestones were not being met. The biggest wake-up call was her sister, Lincoln, being born. I think, as special needs parents, we're emotionally prepared for our child to not meet some of the bigger milestones. It's the little ones that catch us off guard.
The first time Lincoln pushed her arm through a shirt, I cried. I remember that moment breaking me as a parent, left wondering if I somehow messed up. That I should have done something more, researched something more. Maybe not have even had other children.
But as Lincoln and Charlotte grew, they became inseparable. Charlotte had a special smile that was reserved only for Lincoln. Lincoln had a routine to climb into bed with her every morning and watch cartoons. As I watched, I observed the beauty of just being present.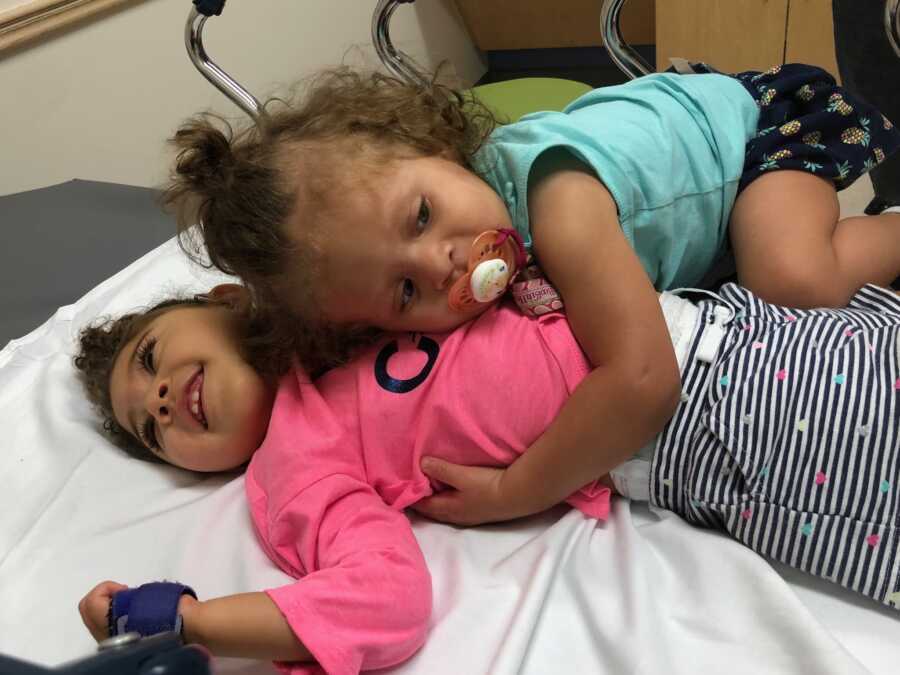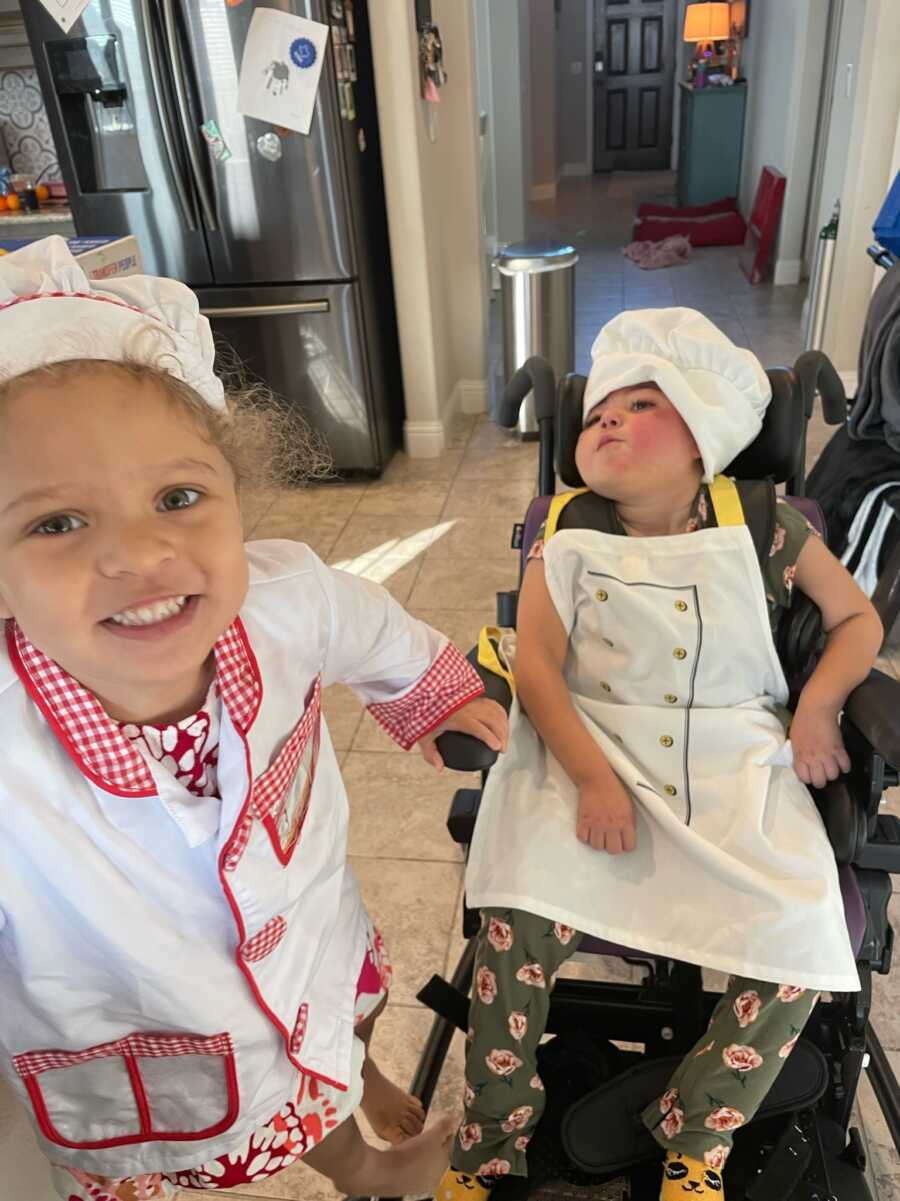 Advocating For Change
Somewhere along the way, I found my voice and started sharing Charlotte's story and quickly learned that she wasn't alone. I began to connect with other moms halfway across the world who had children just like Charlotte, even people living in the same city as me.
The more I met these other moms, the more I started to advocate for other special needs families. As Charlotte grew, we ended up designing clothes for her medical needs and launched a company out of it, 'The Charlotte Letter,' allowing us to reach even more special needs families.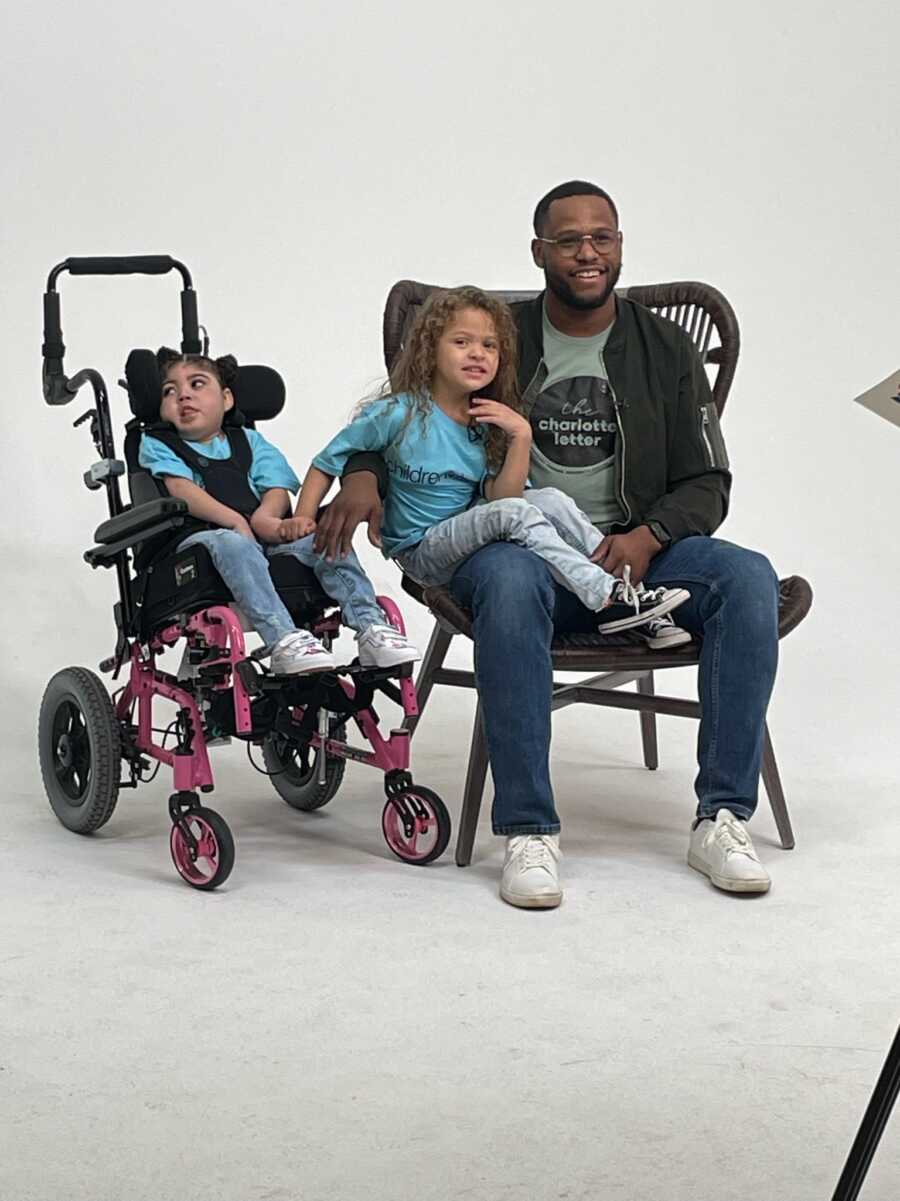 Grieving
As Charlotte grew sicker, I worried the most about how her sister would take it. How do you explain it to a four-year-old? I bought every book that talked about the loss of siblings or friends and hoped that one would contain the magic words to make that conversation less painful.
But they didn't.
A week after Charlotte passed, Lincoln and I were loading up to get in the car. 'Mom, is Charlotte still dead?' While I knew it was her way of asking if she could sit in her car seat instead, the words felt like a knife to my heart. 'Yes honey, she's in heaven now with Jesus.'
She thought for a minute and asked, 'Does she have a new body?' I answered, 'Sweetie, she has a perfect body now, and she's running and jumping and dancing.'
Lincoln got excited and asked, 'Are we going to be the best sisters ever?' I reassured her, fighting back tears, 'Honey, you already are.'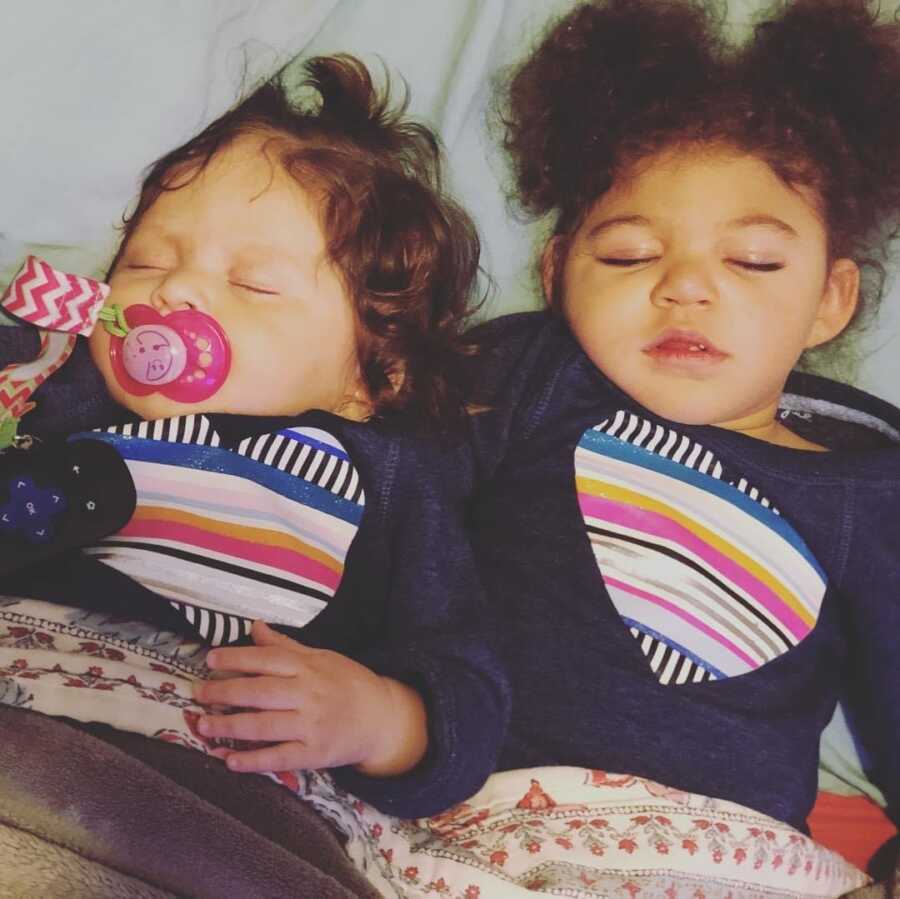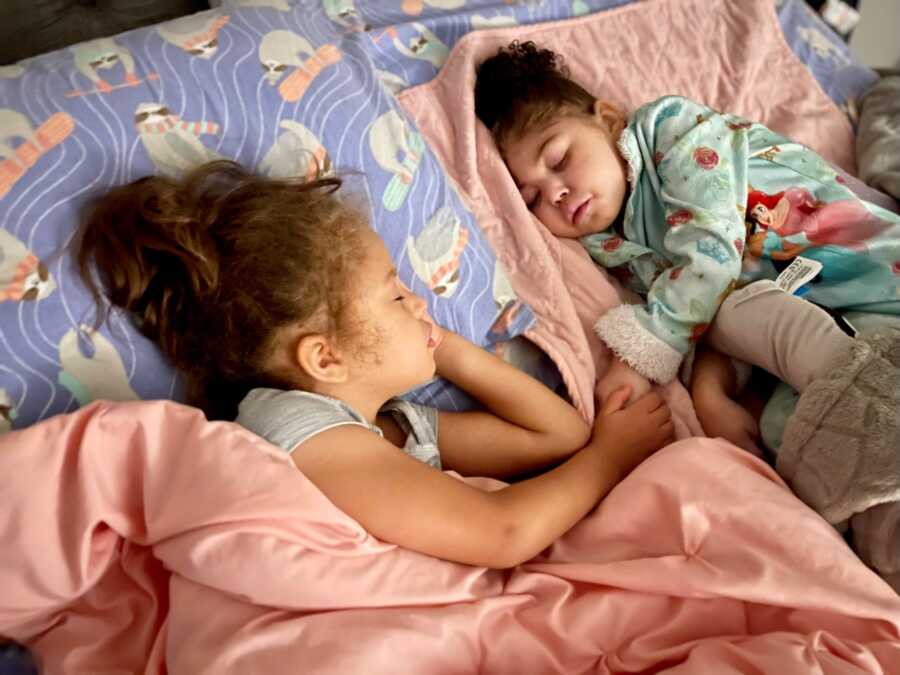 This article was submitted to Love What Matters by Stephanie Brooks. Join the Love What Matters family and subscribe to our newsletter.
Read more stories like this:
'This Thanksgiving, I refuse to share what I'm 'thankful' for. Grief and gratitude can sit at the same table.': Mom of child loss abstains from holiday traditions, 'I'm still grateful, but bereaved'
'It stings to watch other kids play so effortlessly. I play the 'what if' game every. single. day. 6 years later, I am still holding my breath.': Mom shares candid reality of special needs parenting
Help those who are struggling show they have a community. SHARE this beautiful story on Facebook with your friends and family.