"Someday, I'll tell her.
When she can't muster more than a grimace in my direction,
I'll tell her she used to save her biggest smiles for Mommy.
When she pulls aways and wilts at the mere mention of a hug,
I'll tell her she used to want to only be held by me.
When her every word is dripping with snide sarcasm,
I'll tell her she used to gurgle and laugh at everything I said.
When she crosses her arms across her chest in defiance,
I'll tell her I was the first person she always reached for.
When she rolls her eyes,
I'll tell her they used to follow me everywhere.
When she shuts the door to keep me out,
I'll tell her she wailed for three hours straight when I left her one afternoon.
Someday, I'll tell her.
I'll tell her how she cooed and giggled when I tickled her chubby thighs.
I'll tell her how her little fingers wrapped around mine and wouldn't let go.
I'll tell her how she sighed with contentment as she fell asleep on my chest.
I'll tell her how she was so safe and so happy wrapped in my embrace.
I'll tell her how I was her whole world.
And she was mine.
She'll probably say, 'Oh, Mom. Things change.'
But I'll just smile in response.
Because that's exactly what I said, too.
So someday…  maybe someday, when she has a daughter of her own…
Someday, I'll tell her.
And this time, she'll understand.
Because yes, my love, many things change.
But some things never do."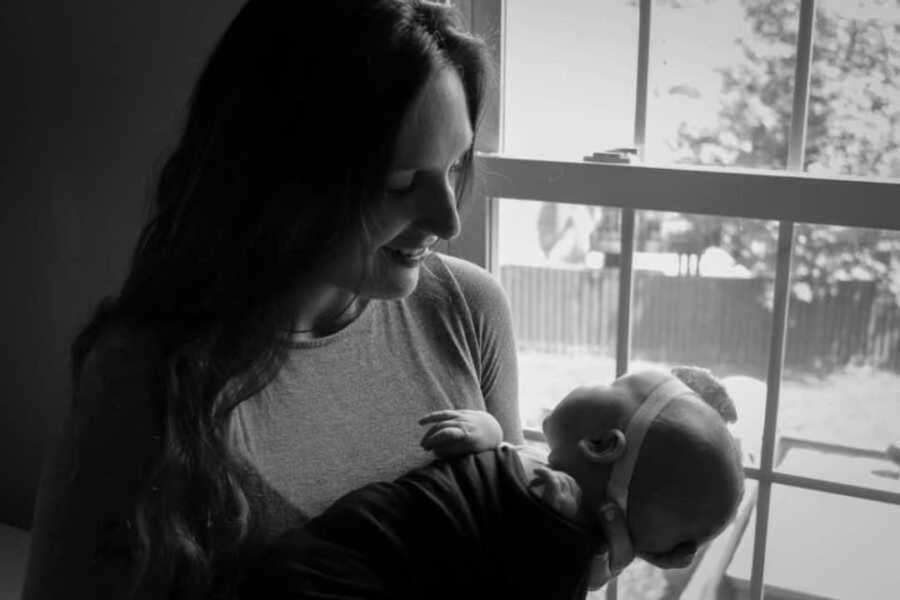 This story was submitted to Love What Matters by Shower Arguments. The article originally appeared on Facebook. Be sure to subscribe to our free email newsletter for our best love stories.
Read more stories from Shower Arguments:
'Who is that tall man that now towers over her? Where is her little boy? How did it go so fast? She rests her read against his broad shoulder.': Mom urges 'remember how it all feels'
'Every day I send my daughter to school with a heart drawn on her hand.': Mom shares heart-wrenching way she prepares for school shootings
Do you know someone who could benefit from this story? Please SHARE on Facebook or Twitter.