"A word for the widow next door:
I know you hear them talking. I know you sense their disapproval. I know you see their side glances.
They haven't walked one day in your misery, but they know best. They haven't suffocated at the death of their spouse, but they know better.
They don't, sister. There's no way they can.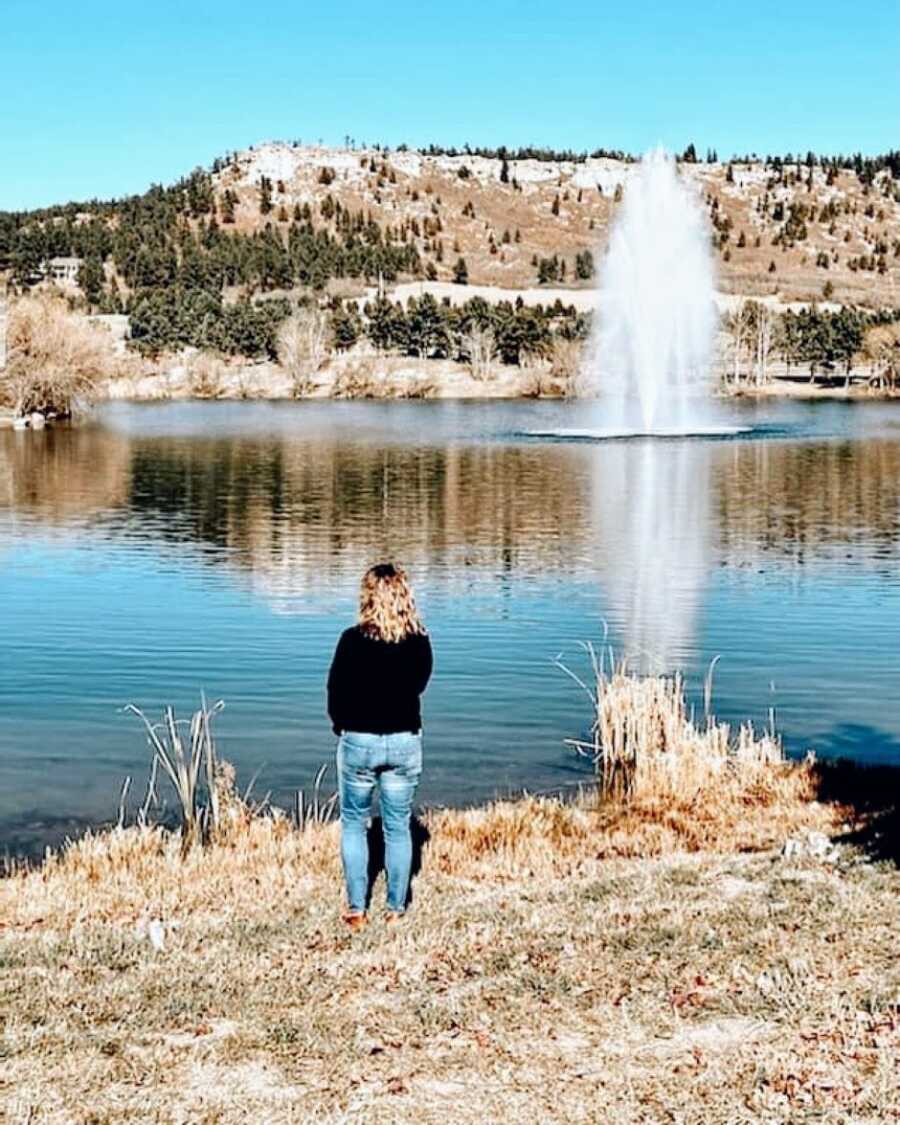 They don't know how you weep the whole night through, after everyone is long asleep. They don't know you collapse on the bathroom floor during naptime because you physically cannot hold up the grief anymore. They don't know you avoid certain rooms of your home because the memories are too vivid.
They don't know your appetite is unpredictable and you're struggling to drink enough water. They don't know you overthink every single decision and desperately hope you're doing this right. They don't know you're paralyzed by trauma, bleeding out from gashed wounds that will scar but never disappear.
They don't know the despair, the loneliness, the barely-breathing exhaustion. They don't know what it's like to live in the empty shell of a life that was once vibrant and ALIVE.
And they don't know how simultaneously complicated and uncomplicated it can be to find love again. They don't know what it's like to open a bruised heart again, raw and vulnerable to the possibility of hurt all over again.
They don't know what it's like to be judged for loving, for moving on (even though moving on is impossible), for being happy. They don't know the messages and words you hear on the daily, diagnosing your grief and subsequent decisions.
Hear me: You don't have to stay stuck or miserable for all of eternity. You're allowed to KEEP LIVING.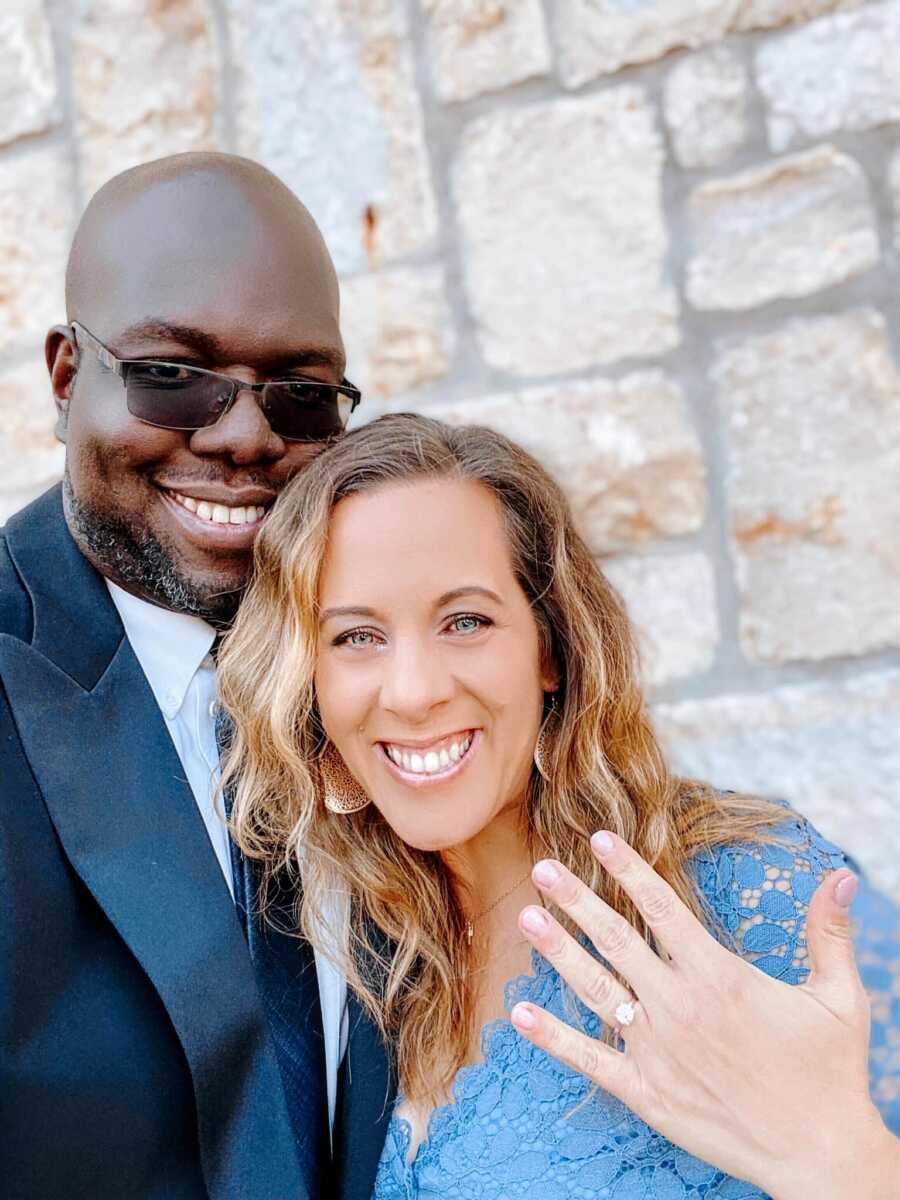 A word for those who love a widow:
There's someone in your life who's lost the most important person in her life, and you want to know how to love her best. That's lovely. Truly.
Here's how – SHOW UP and TRUST HER.
Show up with support, with laughter, with food, with acceptance, with caffeine, with grace, with compassion, with open arms.
Trust that this strong survivor of a woman knows what is best for her, her home, and her children. Trust that she has considered every angle of her decision and how it affects everyone in her household.
Trust that she knows the right person, the right time, the right place – even when (if) it doesn't make any sense to you. Trust that while you know her, you do not know every fiber of her grief. Trust that she knows when she's ready and when it's time to love again. Support her.
Also, kindly remember that your disagreement with her choices does not always (ever?) need to be voiced. Your opinions matter, but they are not needed unless she requests them. We often disagree with things we don't understand.
Hear me: She doesn't have to stay stuck or miserable for all of eternity. She's allowed to KEEP LIVING."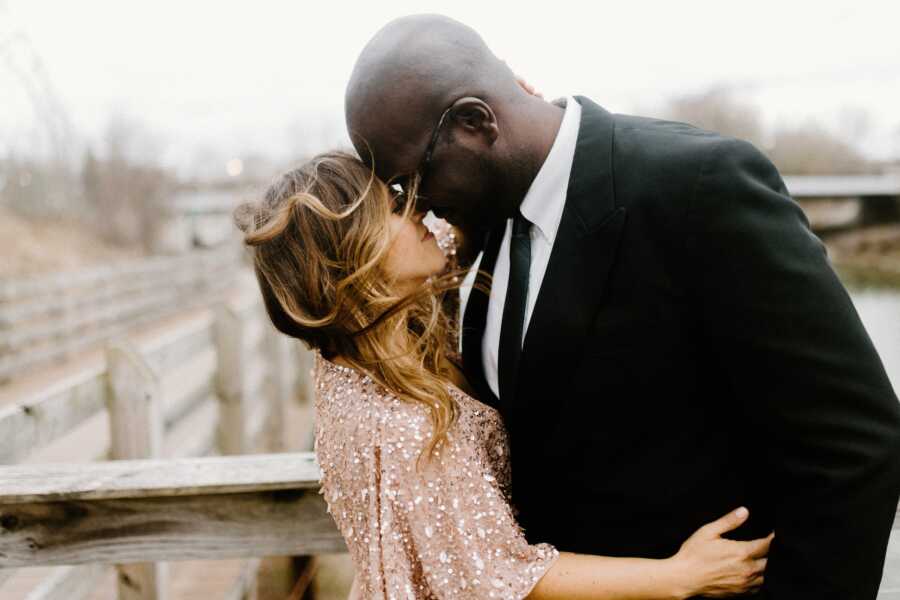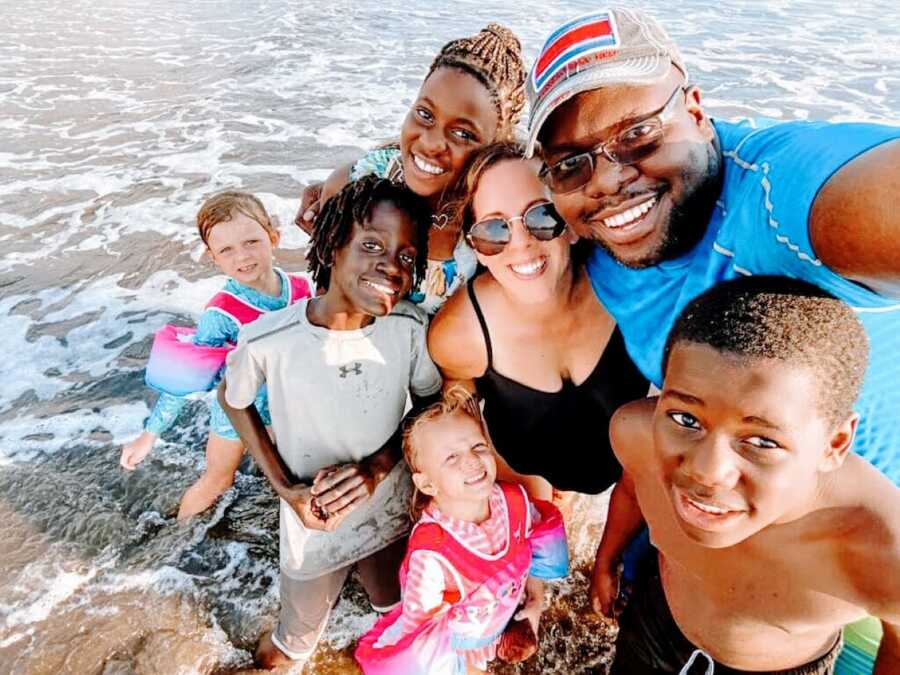 This story was submitted to Love What Matters by Bethany Ashabraner. You can follow her journey on Instagram and Facebook. Submit your own story here, and be sure to subscribe to our free email newsletter for our best stories, and YouTube for our best videos.
Read more from Bethany here:
'I set the box of ashes on the couch. She gathered her blanket close, the first time she'd sit next to her Daddy without weeping.': Widow shares heartfelt moment with daughter after losing husband
'Are you scared?' 'Yes,' he said, 'But mostly of leaving you.': Widow shares emotional last moments with dying husband
'I've lived a good life. You've given me everything.' We didn't see it coming.': After losing husband to cancer, woman urges 'pull your loved ones close'
'Her eyes rest on a little unicorn her daddy bought her two Christmases ago. 'What's on your heart?' I ask. 'Daddy,' she says.': Widowed mom navigates grief and solo parenthood
Please SHARE this story on Facebook to encourage others to cherish every moment and love what matters most.