"When it comes to losing weight, what is the right way? Who gets to make that decision? For me, I tried for more than 10 years doing it the 'right' way and while I had some success with losing weight, it wasn't long before I gained the weight back, and more times than not, I gained more than I had lost.
I had a normal childhood. I was raised in a Christian home with loving parents who tried to give me everything I wanted. Most of our celebrations were centered around food. Birthday parties, holiday celebrations, church homecomings, all focused on food. I grew to love food. I remember when I was a teenager I would hide food, particularly sweets to binge on. I wasn't using food to comfort myself or to try to heal any internal wounds. I just loved food.
Around age 12 I started gaining too much weight. I wasn't aware of this until a few of my classmates started calling me 'jello.' I laughed along with them, but it cut deeply. My family and I would go shopping for clothes and I wasn't able to shop in the junior or misses section of the department store. I would have to shop in the plus size section. And in the 90s, plus size clothes were rather matronly. I remember, eyes full of tears, leaving the store, empty handed because I couldn't find any fashionable clothes to fit me.
As I continued into adulthood, my relationship with food continued to blossom. I met an amazing man who was as in love with food as he was with me. We planned each date around food.
In 2005, we got married and I tipped the scales at 275 pounds. Shortly after the wedding, I became pregnant with our first child. Thanks to morning sickness, I only gained 30 pounds.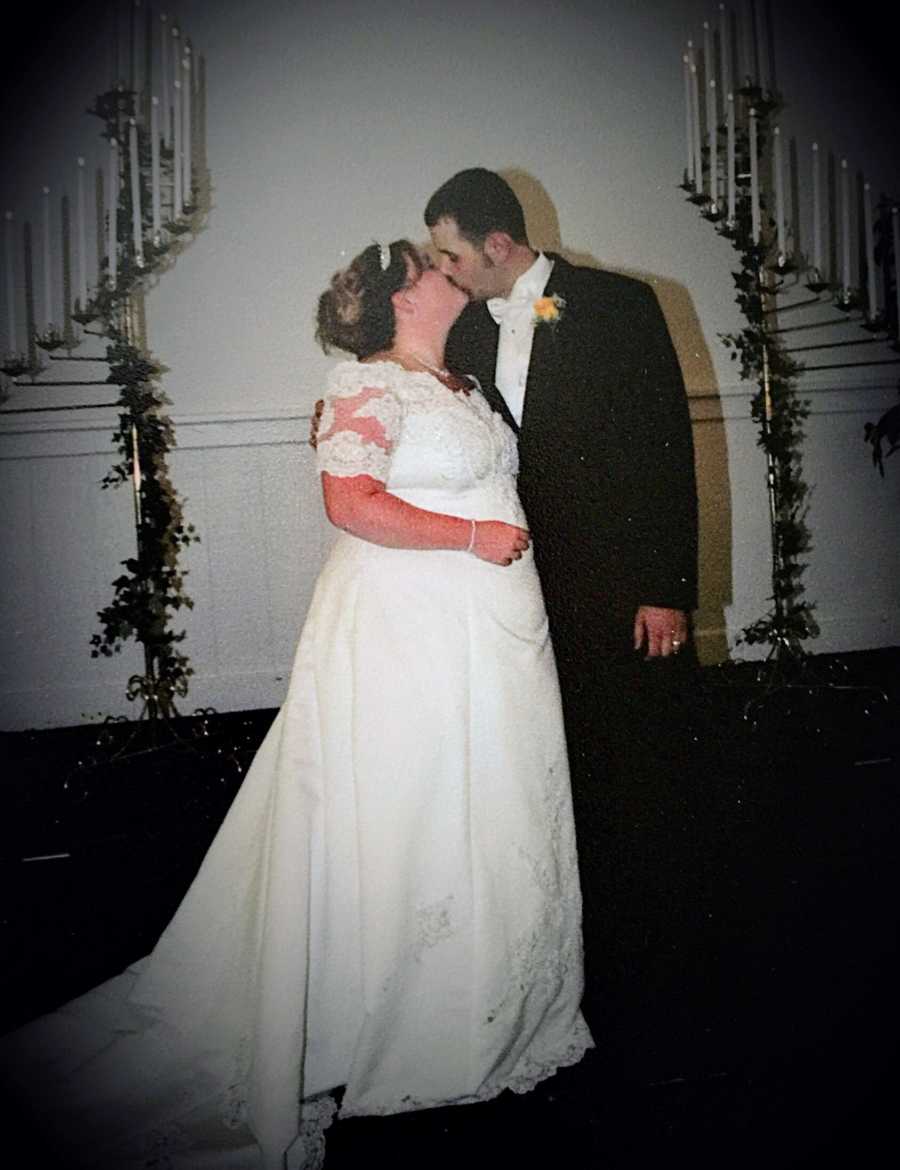 However, after the baby was born, I continued to 'live to eat' and in 2007, I weighed my heaviest: 280 pounds.
At that point, I joined a local weight loss center and in 6 months I lost 50 pounds. I felt amazing, had much more energy and felt good about myself. However, as soon as I stopped following the "plan" the weight loss center had fashioned for me, the pounds started piling back on. In March of 2008 I became pregnant with my second child. During this pregnancy, I gained 50 pounds putting my weight at 295. Too close to 300. But I told myself repeatedly, I will never weigh more than 300 pounds.
In October of 2010, I was diagnosed with Ulcerative Colitis which is an inflammatory bowel disease (very similar to Crohn's Disease). My doctors and I had a very hard time finding a medicine which would keep my symptoms at bay. The only drug that did work and allowed me to function daily was prednisone. Over the next 5 years I would taper off the steroids only to have my UC flare up again, and my doctors would immediately place me back on the seemingly evil medicine. In October of 2015, my doctors and I finally found a medicine that put me into remission. My UC symptoms were gone, and I felt great. Except for the fact that in conjunction with my poor eating habits, the steroids had caused my weight to balloon to 355 pounds. Even though my autoimmune disease was under control, I still spent most of my time in bed. I was so tired. I became deeply depressed. I would avoid invitations from friends to meet because I was ashamed. My oldest son once declined my offer to eat lunch at school with him because he was afraid his friends would make fun of me. That hurt. My own children were ashamed of me. I couldn't imagine what my children's lives would be like without me. Would I ever see them get married? What if I never get to meet my grandchildren?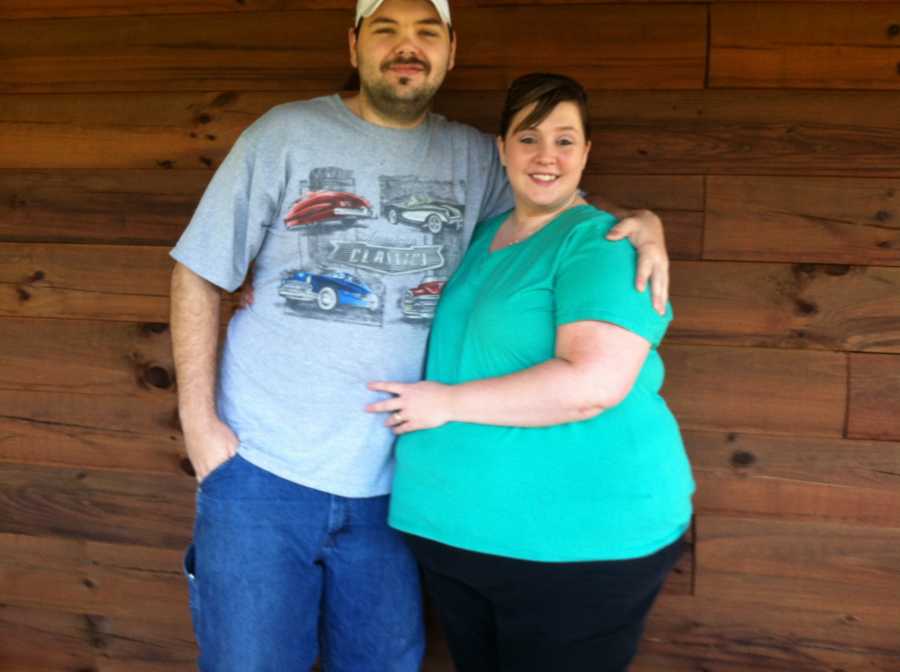 Near the end of 2015, while surfing the #weightloss hashtag, I ran across a weight loss account on Instagram. The owner of the account was once much heavier than me and had bariatric surgery and lost over 200 pounds in the span of 2 years. Suddenly, there was a light at the end of the tunnel. Me, the girl who once proclaimed, 'I will never take the easy way out by having weight loss surgery,' was considering having bariatric surgery.
After a lot of prayer and conversations with my family, I tearfully met with my primary care physician and she suggested a couple of weight loss medications (I had already tried a couple of appetite suppressants with little to no results). I told her I just wanted the surgery. So, she sent the referral to the bariatric surgeon.
Things moved fast over the next six months. I met with the bariatric surgeon and decided that I would have the vertical sleeve gastrectomy. This surgery, performed laparoscopically, would remove 80% of my stomach. While this seemed scary and very risky, the surgeon assured me that my risk of dying because I was morbidly obese was much higher than the risk of dying from complications of surgery. My surgeon required me to attend multiple classes to assure that I understood how to eat with my new anatomy, and I even underwent a psychological evaluation.
The night before surgery, I asked my husband with a shaky voice, 'should I try this on my own just one more time?' I was so scared. I almost backed out. Thankfully, my husband encouraged me to go through with the surgery. He told me, 'this will change your life.' He was right.
In June of 2016 I went under the knife. The day of surgery I weighed 332 pounds. The recovery was a little challenging however I was back at work within two weeks. Learning how to eat all over again was probably the biggest challenge.
As I began to shed the pounds, I began to experience things I had not experienced in years. I could sit in a booth at restaurants. I could comfortably fasten a seatbelt. A pair of pants that wouldn't fit one month were suddenly too big the next month. I was excited! Filled with hope! Not only was the surgery successful, but the hard work I was putting into my diet and exercise were paying off! Family members I had not seen in years did not recognize me out in public. I received so many compliments every day. Those compliments would renew my motivation and drive. They were adding fuel to a fire.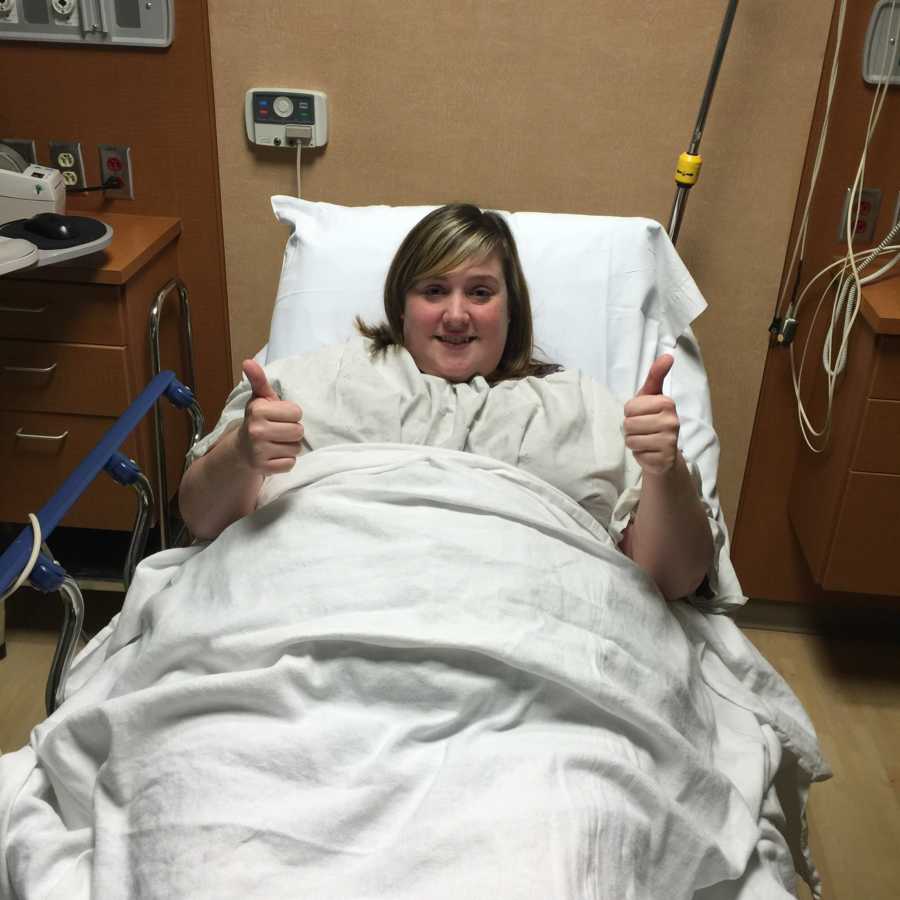 Today, I am almost 2 years out from surgery and I weigh 193 pounds for a total of 162 total pounds lost. I have more energy than I have ever had, I am no longer pre-diabetic or pre-hypertensive and I have more confidence in myself than ever. My kids have noticed my increase in activity and comment all the time that they are grateful I have lost the weight. Would I have bariatric surgery again? Absolutely. Bariatric surgery saved my life.
Don't get me wrong, it's not easy. I still must watch what I eat and must be careful that I don't let those old habits and that old sweet tooth creep back in. I have experienced a little bit of regain from eating things I shouldn't eat. I must exercise, I must plan my meals, I must eat healthy.
So, to those who say I took the easy way out. Very well. But if your house was on fire would you take the most difficult way out, or would you also take the easy way out?
If you're like me and have tried everything to lose weight, don't be afraid to try one more. While bariatric surgery can be a very controversial subject, it is more widely accepted today than it was 20 or even 10 years ago. If I can do it, so can you. You can't start the next chapter of your life if you keep re-reading the last one."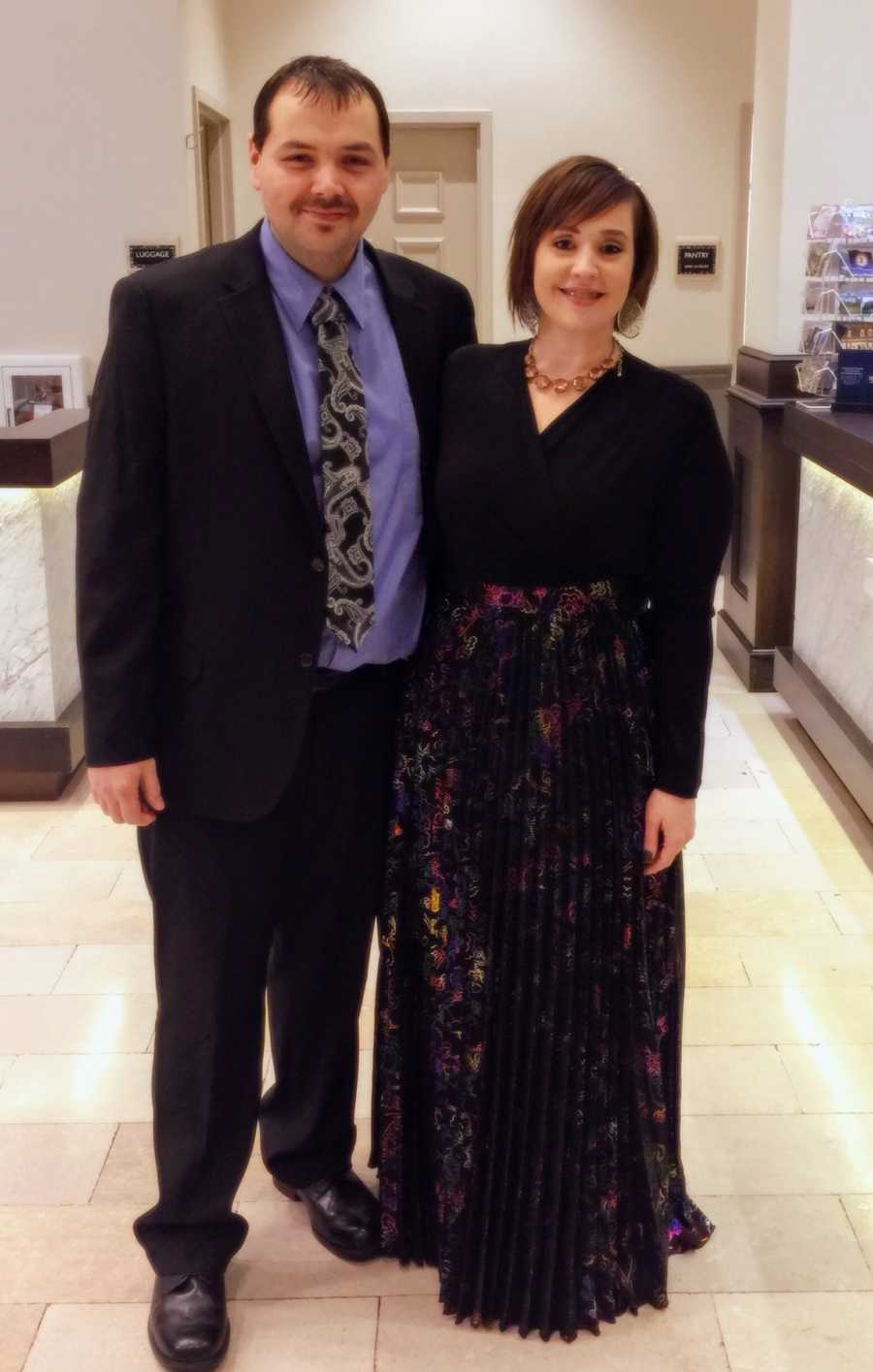 This story was submitted to Love What Matters by Kimberly Robinette 33, of  Virginia. Submit your own story here, and subscribe to our best stories in our free newsletter here.  
Provide hope for someone struggling. SHARE this inspiring story on Facebook or Twitter.