Veteran Friendship
"This story of kindness begins a few months before my dad, Carl, died.
My parents went to church every Sunday for as long as they were able. Their minister, Pastor Tony Fields, was an Army Veteran, just like my dad. This immediately formed a connection between them.
Pastor Tony would stop by to visit my dad and, no matter what, their conversation would always come back around to their military service. My family was often with my dad during these visits and one of the things he brought up at every visit was that Pastor Tony should have his own Army dress blues.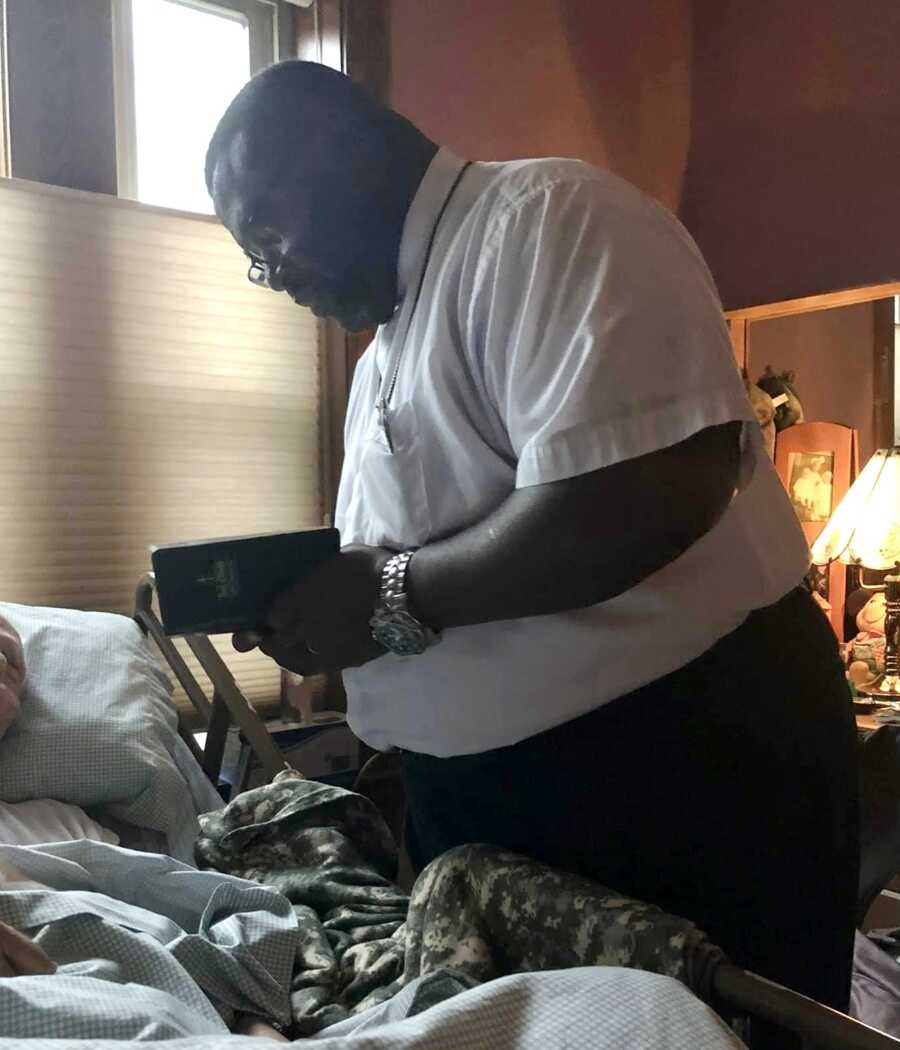 My dad, a Lt. Colonel, only got his first dress blues about 5 years prior to his passing. He was someone who did for others and not very often for himself. Dress blues were an investment and a uniform you bought on your own; they are not supplied by the Army.
Dad had retired from the Army years prior, so the practicality of getting dress blues at his age was something he felt didn't make sense.
Gifting Dress Blues
One day, years ago, Dad mentioned to me that he would like to have dress blues to be buried in. This set me back a bit since I didn't want to think about ever burying my dad. But it got me thinking.
As you may or may not know, my parents started the Annville Memorial Day Parade, which had become a huge parade in our town in Pennsylvania. A few months after my conversation with my dad about his dress blues, my siblings and I decided we were going to get him dress blues for Christmas.
We didn't want them only to be worn at his funeral as he requested. We wanted them to be worn every year we had left at the beloved Annville Memorial Day Parade.
What a morning it was the first time he arrived at the lot parade morning in his dress blues! I have never seen a man wear it more proudly.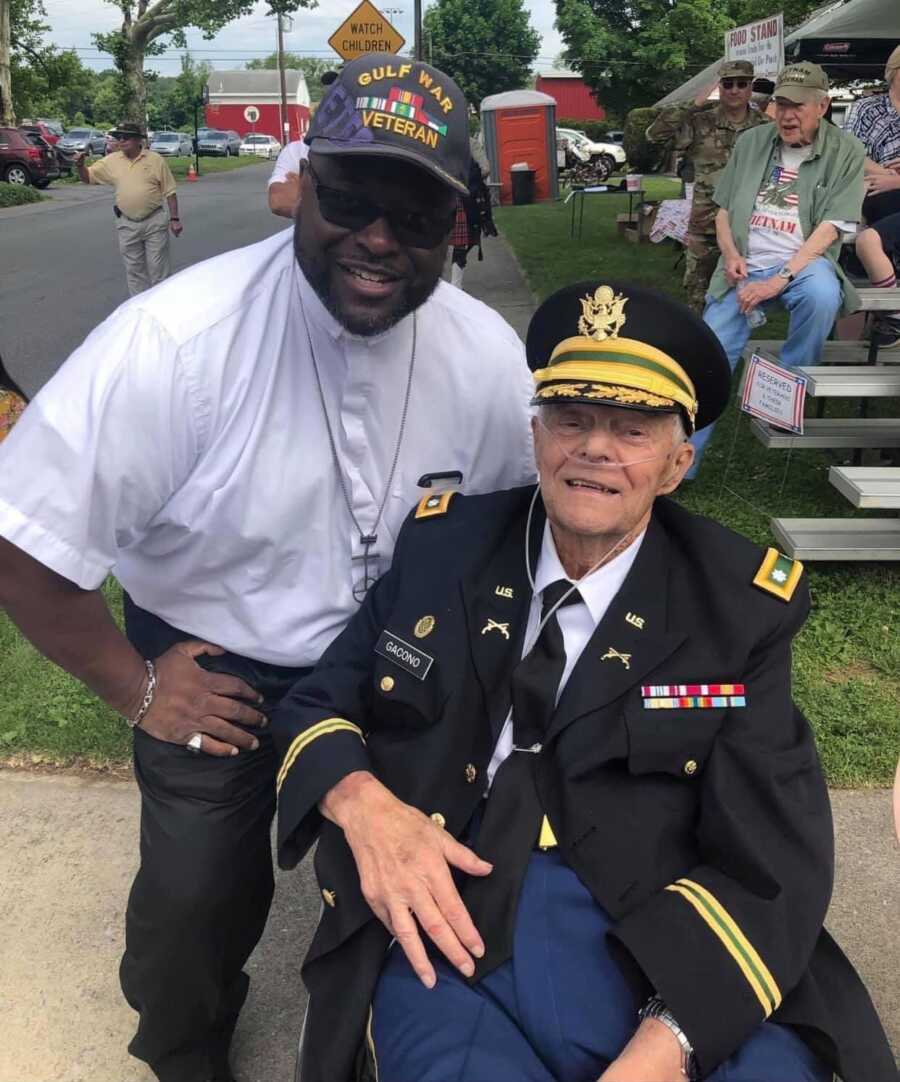 He looked so handsome! He was able to wear it for the next few years for the parade and wore it when we knew it would be his final parade. He also got his wish to be buried in his dress blues.
Paying It Forward
As dad continued to bring up dress blues with Tony during every visit, we realized he wanted Tony to experience them as well. After all, he knew how good it felt the first time he put them on!
Dad passed away just over 3 years ago. About 6 months after he was gone, we knew what we wanted to do for Tony. So, I called Tony and told him we would like to meet him out at the Gap, our local Army base, to have him fitted for his dress blues. We told him it was a gift from our parents.
We met him there and there was a small (but somewhat large) problem. Tony was a big man who had started a few months prior on his own personal 'get healthy' journey. That day, the largest coat they had unfortunately didn't fit on his arms. He also couldn't close the coat.
We weren't sure what to say, but Tony looked at us and said, 'Can we buy it anyway? I'll get in it.' We knew at that moment he would. He was determined.
Fast forward 2.5 years after the purchase of Tony's dress blues, and I get a text with a photo of Tony wearing his new uniform. Seventy-five pounds down and still losing, he was wearing his gift from mom and dad.  Those were some of the best tears we ever had!
We asked if we could meet him at Indiantown Gap National Cemetery where our parents are buried so he could visit them with us in his new dress blues.
There are no words to describe the feeling when we saw him get out of his car in his amazing uniform with his wife, Jodie. We walked to our mom and dad's tombstones with Tony leading the way and there he stood in front of them, saluting our dad. What a moment.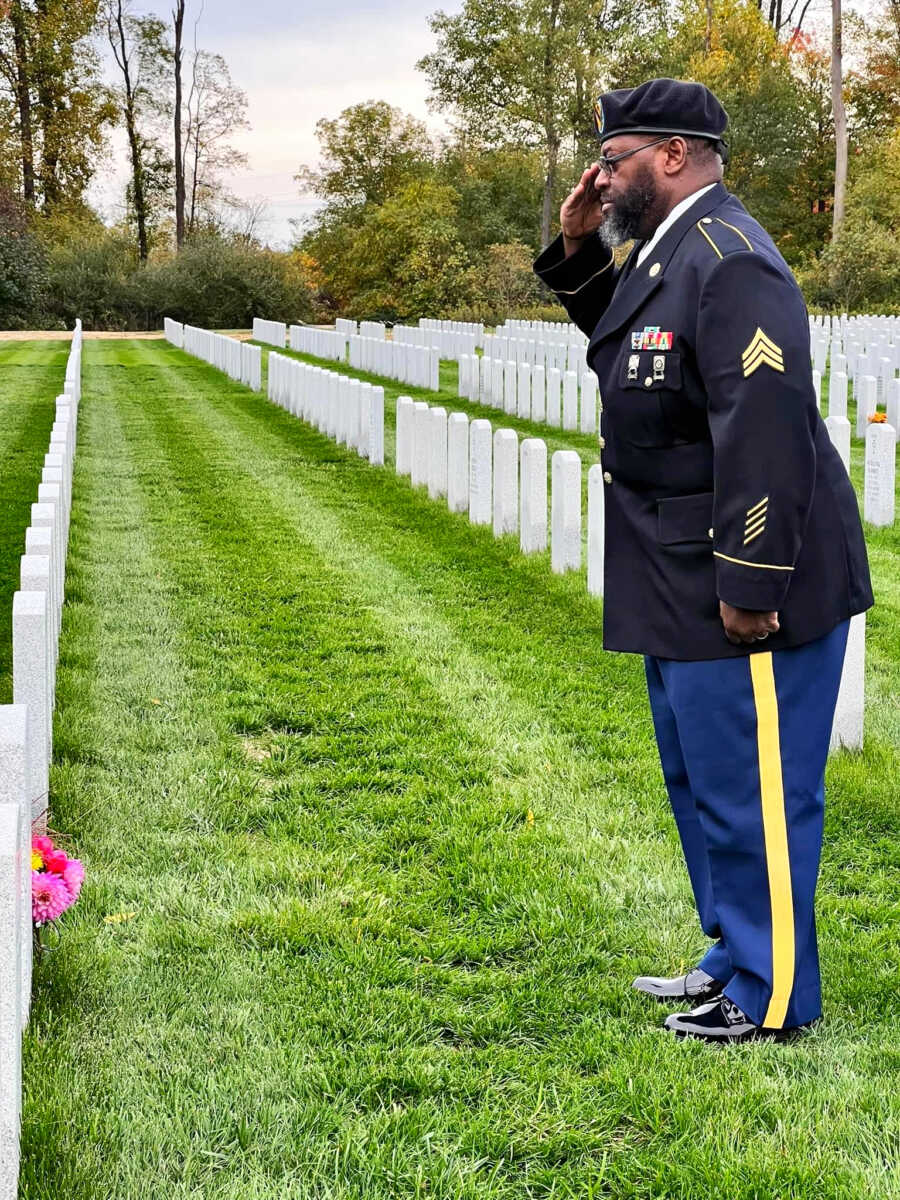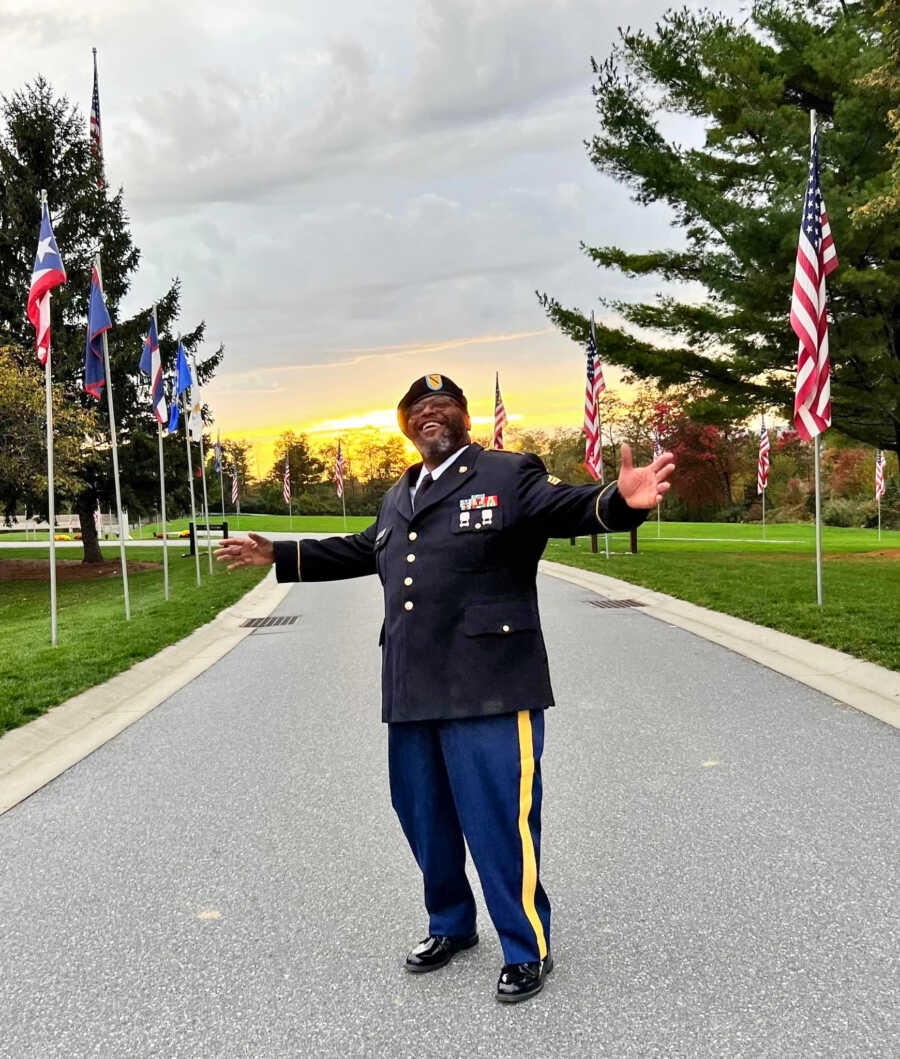 Importance Of Kindness
Life goes on and I'm still here, learning lessons from my parents who are no longer with me.
What a gift of love my parents shared, and what an amazing lesson I learned that day. I learned that how we live our lives is a choice we all make. At that moment I realized that if I'm lucky enough, the goodness I will hopefully share while I'm here on earth may someday and in some way continue to be shared by those I leave behind.
On Veteran's Day, Sunday Pastor Tony surprised his congregation and wore his new uniform. I had asked him if I could say a few words that morning and he obliged. In doing so, I shared our parent's story. I shared Pastor Tony's story.
Some family and friends joined us that morning to see the 'unveiling' of a uniform that had become so much more than a uniform. It had become a testament to strength and dedication, but mostly it was a story of continued love."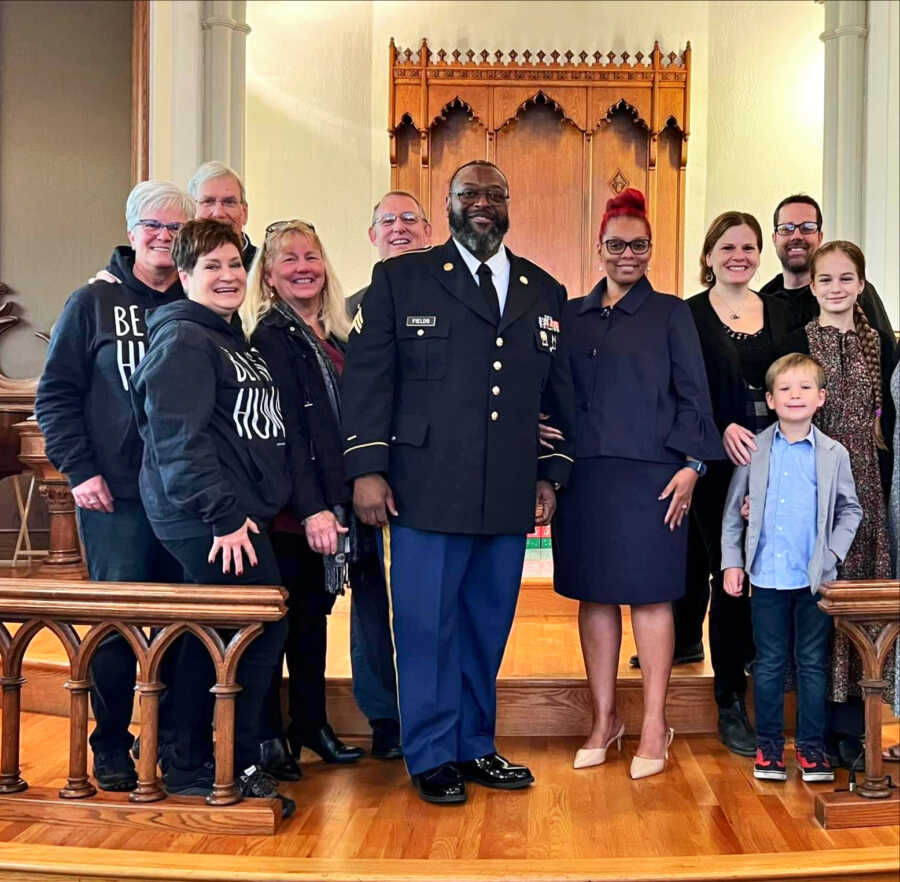 This article was submitted to Love What Matters by Becky Gacono of Pennsylvania. You can follow her parent's love story on Facebook. Join the Love What Matters family and subscribe to our newsletter.
Read more stories:
'Me and my buddies lost our wives. This trip is our last hurrah.' I couldn't shake the feeling of sadness. I had to do something.': Travel agents surprise veteran, friends with touching act of kindness
'Some of the bravest warriors I know aren't the ones in uniforms, they are the ones left behind on the home front. Yes, I'm talking about you, military spouse.': Wife pens appreciation letter to veteran husband
Help us show compassion is contagious. SHARE this story on Facebook with family and friends.