For many people anxiety can be crippling in daily life. Worries about what could go wrong, what there is to do, and how to prevent it can hinder a person's ability to live normally and happily. Psychologist Lily Sais not only understands this, but has lived it.
Lily has suffered from anxiety since she was a kid, which manifested further with an eating disorder and culminated in a large-scale panic attack while driving in 2011.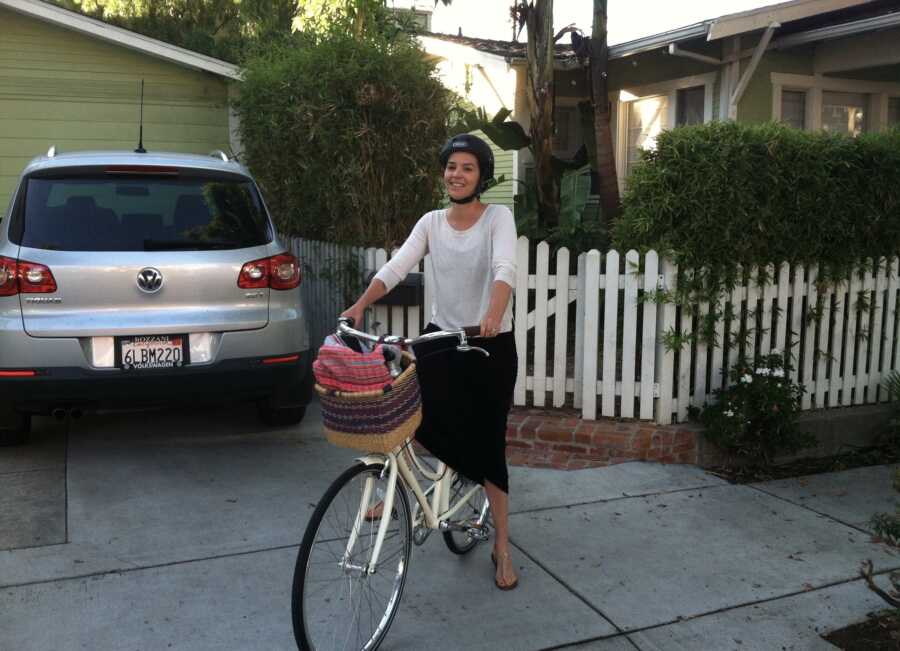 "My reaction to that and fear of having future panic attacks ramped up my mental health struggle and at times I feared for my sanity," Lily tells Love What Matters about the incident.
Working as a school psychiatrist at the time, she searched and searched for work and an answer to 'cure' her.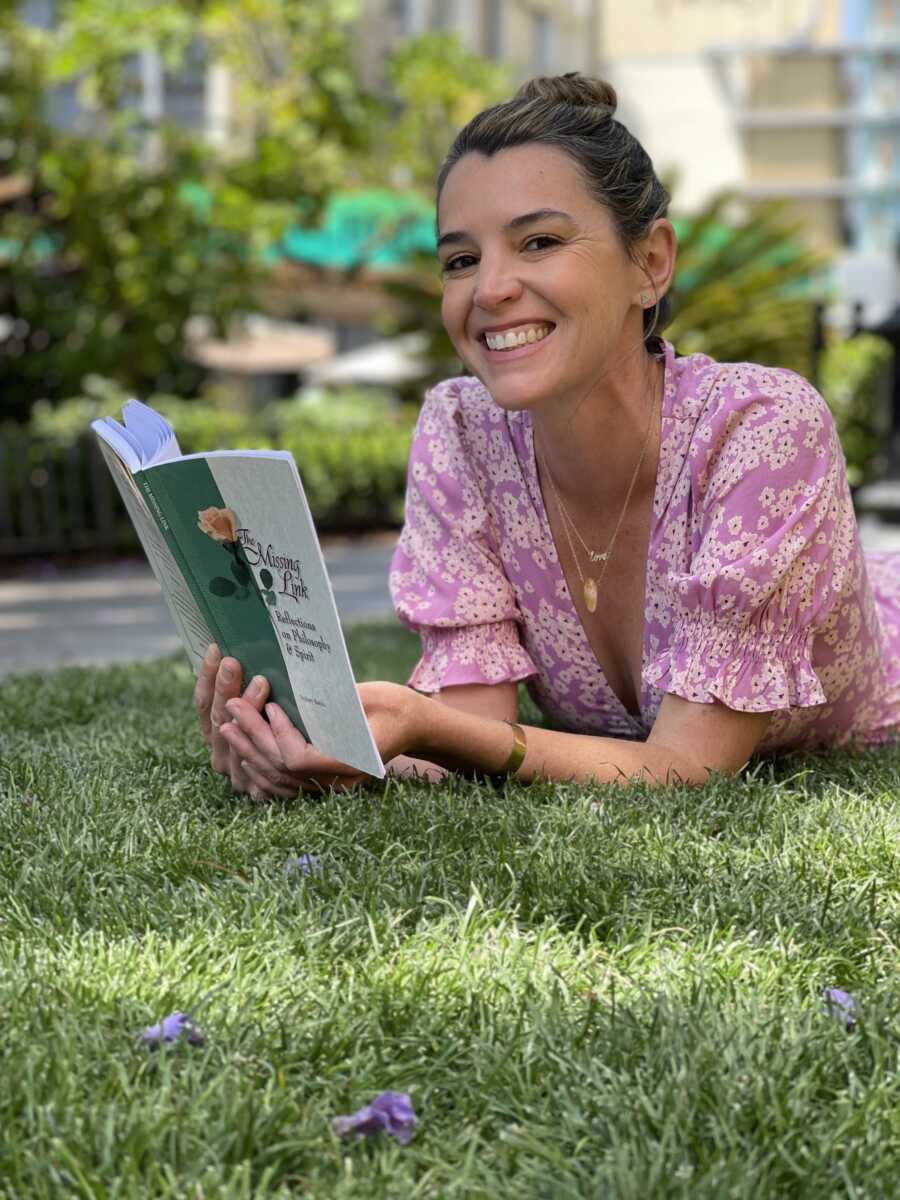 "My knowledge and experience was a hindrance because I thought that I needed to 'do' things in order to have thoughts and feelings to be analyzed, work to be done, trauma to unpack, inner child work, tough discussions to be had, tips and techniques to learn and perfect," Lily says. I brought my perfectionistic, hard-working attitude towards mental health and that was the opposite of helpful. Bringing my intellect into mental health was not helpful as it just added more noise to my head."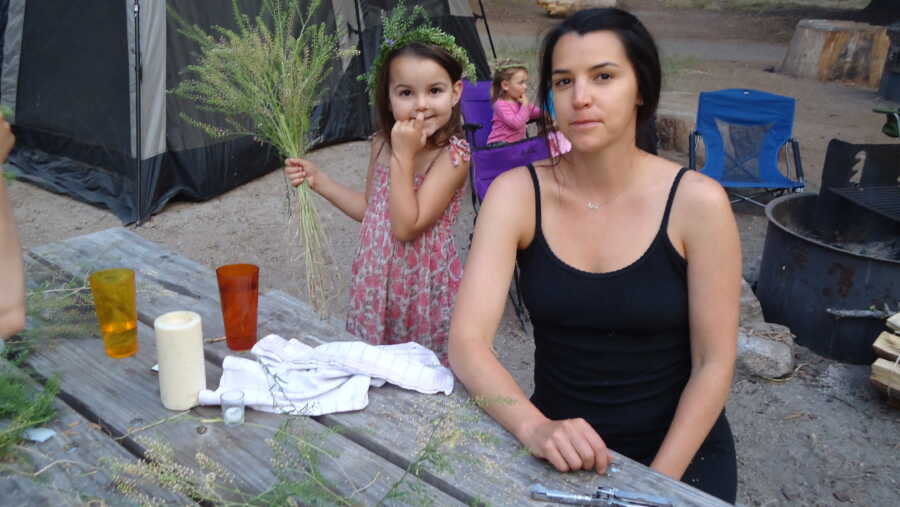 This constant work wasn't helping Lily. Instead, it was creating a loop of anxious thoughts and feelings. However, in 2018, Lily was introduced to the three principles, a psychological theory which helped her learn to let go and free herself from these thoughts.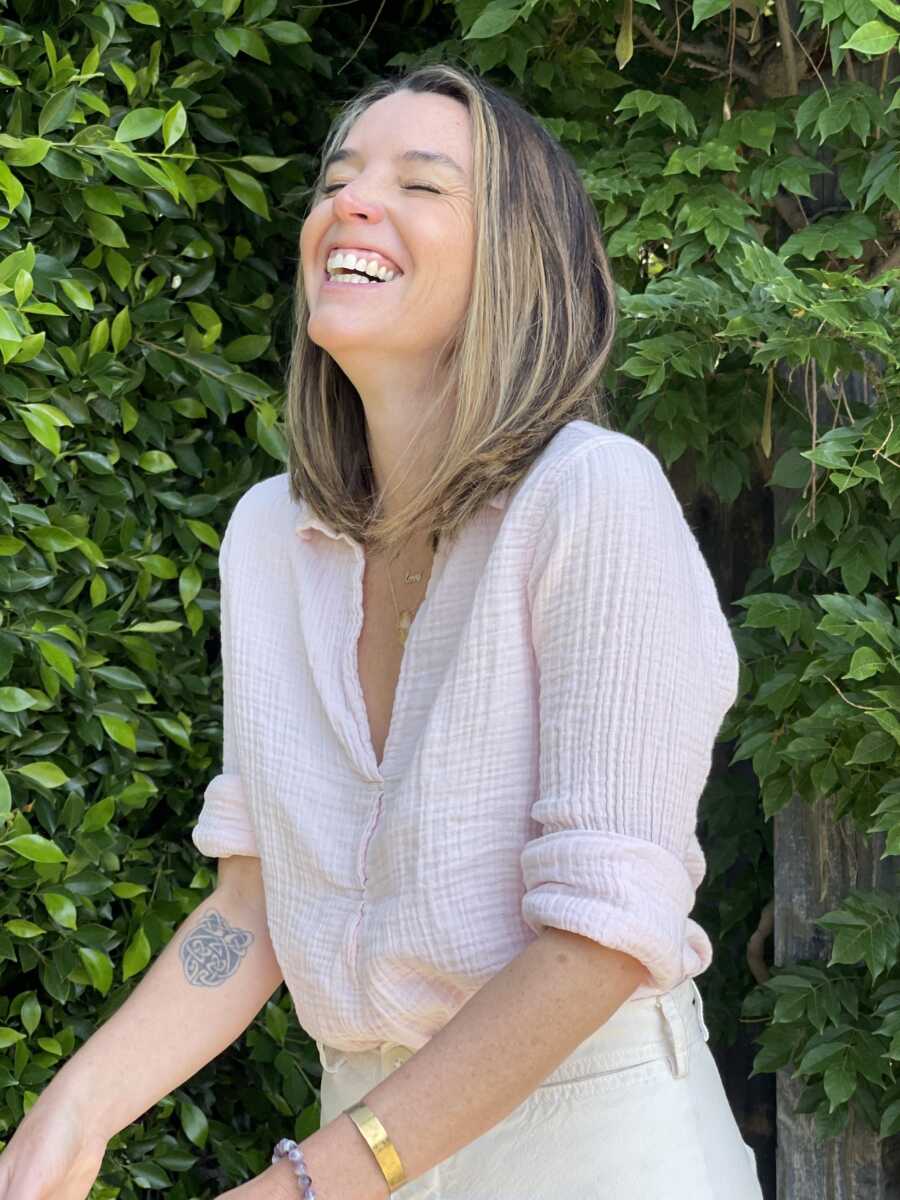 Developed in 1973 by Sydney Banks, the Three Principles of Mind, Consciousness, and Thought assert that our thinking is transient and fleeting. Instead of taking ourselves so seriously, we need to recognize that our thoughts are neutral and won't last forever.
"This understanding taught me not to be afraid of my experience, even the anxious ones I didn't like. I realized that there was less for me to do," Lily says. "This understanding put an end to my search because I realized I had everything that I needed."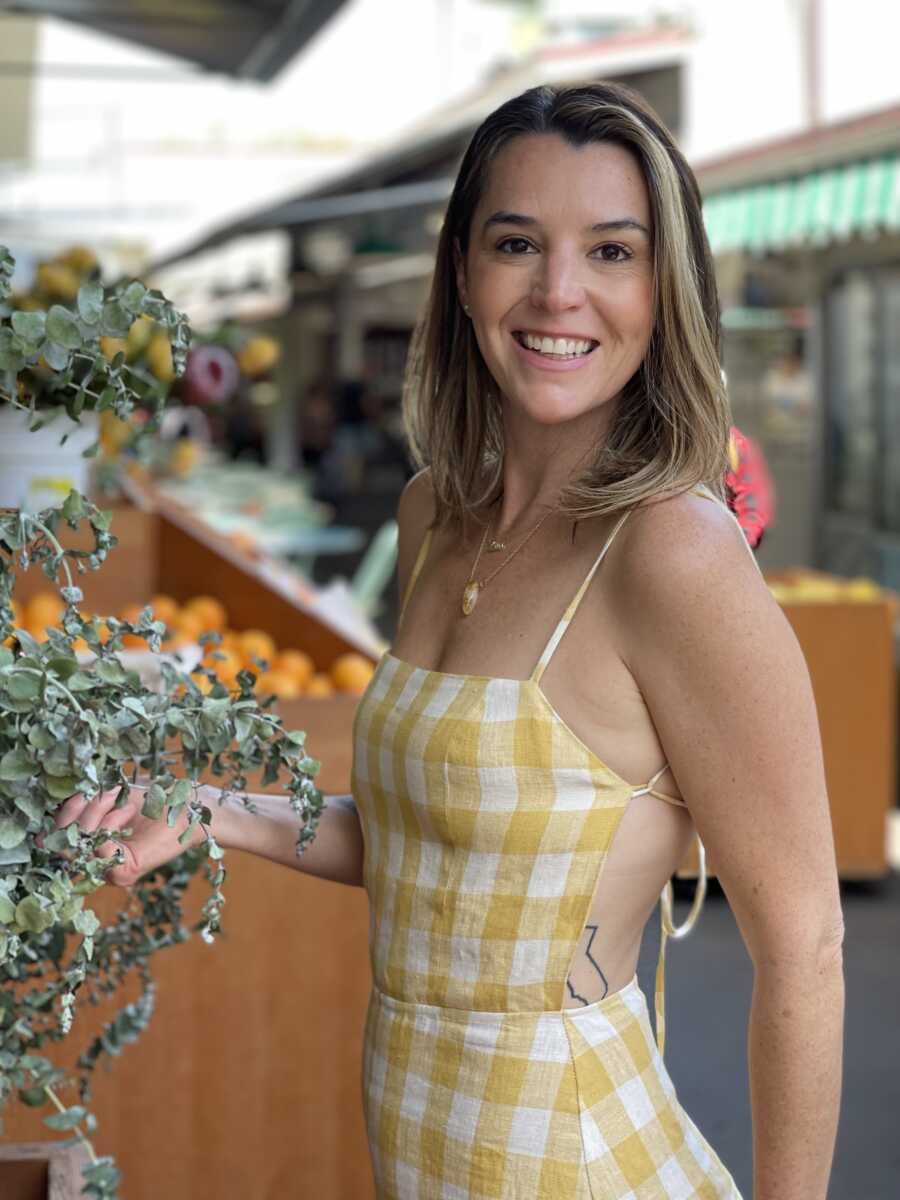 As she has embraced these principles, Lily has noticed a significant difference in her quality of life and in her anxiety. Physical symptoms like headaches, digestive issues, and trouble breathing slowly faded for her.
"I stopped trying to do mental health perfectly. I almost never get headaches now," Lily tells Love What Matters. "I had one last year and it wasn't until the middle of the day that I realized that the pain I felt was a headache. It was so foreign to me. Today my digestion is perfect. I eat all food. Any symptom I had went away. Learning not to fear my experience set me free."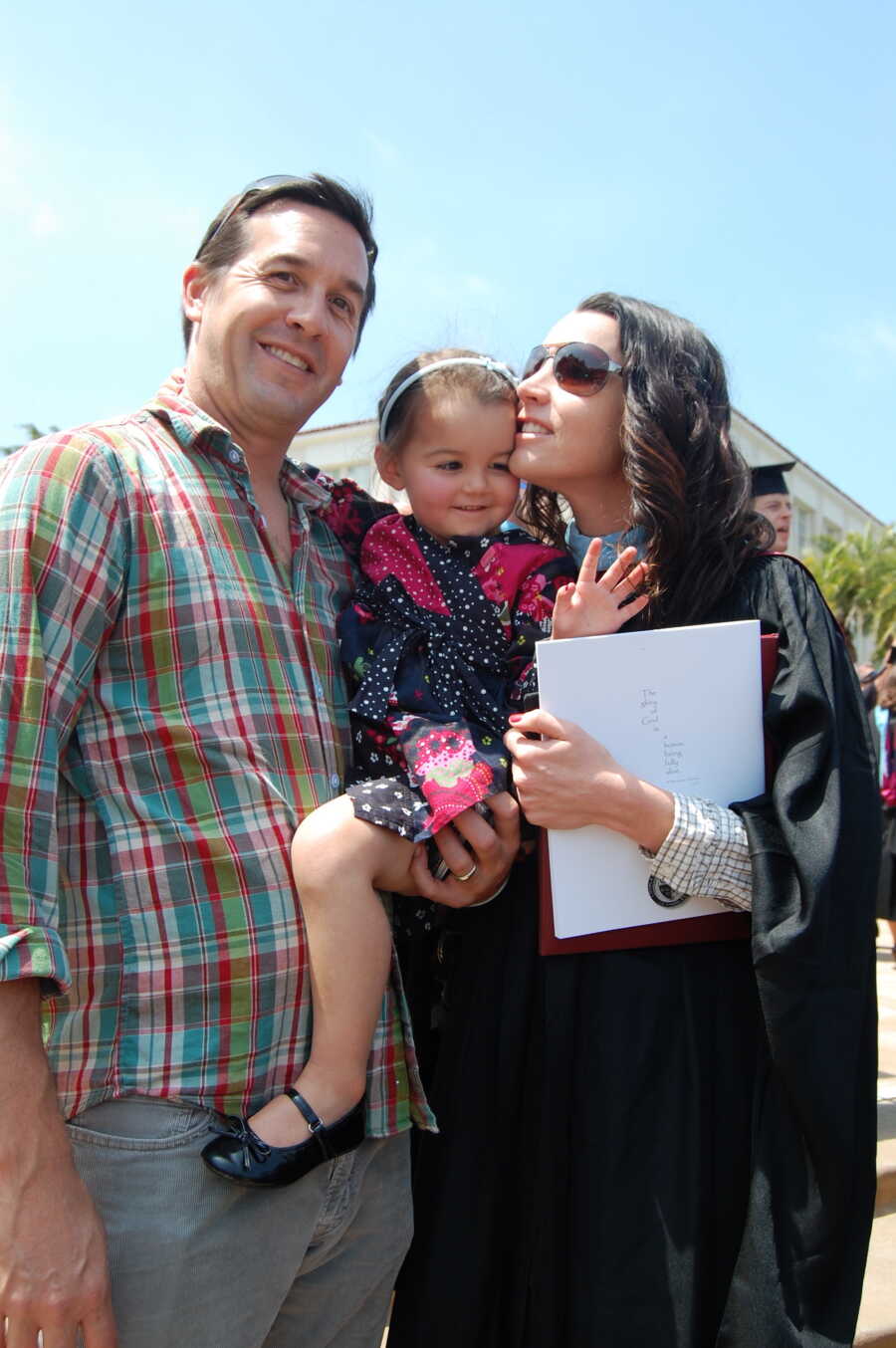 Lily's work as a psychologist once hindered her own ability to heal and live freely. Today, however, as she has embraced a new way of living, she continues to be excited about her work as a school psychologist. She also has begun sharing her experience in conversations with adults and started an online group during the pandemic.
"Prior to the pandemic I had thought that I would move to in person coaching or therapy and that seemed hard to do in addition to being a school psychologist. A virtual group seemed exciting and doable," she tells Love What Matters. "I started sharing on social media and my videos went viral that led to my career as a mental health practitioner and anxiety coach and so far I've worked with people in 18 countries."
By setting herself free of the work she so long had associated with mental health, Lily proves that there is a way to get better. Feelings aren't forever, and there is a light that will come in time.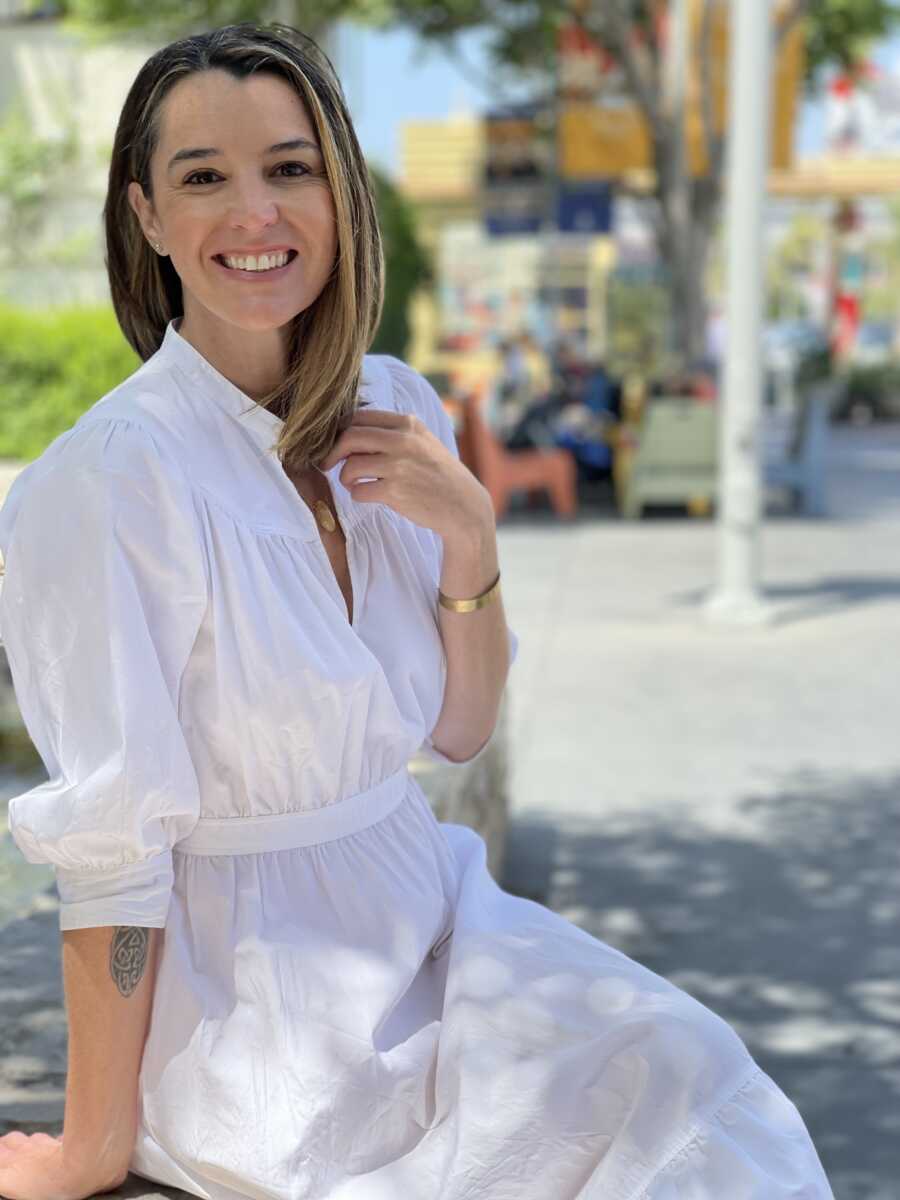 This article was written exclusively for Love What Matters by Anna Steingruber. Follow Lily Sais on Instagram and YouTube. Submit your own story here and be sure to subscribe to our free email newsletter for our best stories, and YouTube for our best videos.
Read more posts like this: 
'My husband, the love of my life, took his life without warning.': Widow shares healing journey on 5-year wedding anniversary
'This is the worst nightmare any parent can go through, and we HAVE to talk about it.': Mom opens up on loss of son to break 'taboo' around suicide
'I missed my daughter's honor roll assembly so I could go for a walk and burn off anxiety. It's not selfish, it's called self-love.': Woman responds to mom shamers, 'taking care of ourselves IS taking care of our kids'
'Anxiety is just in your head.' 'It's not as bad as you make it out to be.' This is what anxiety looks like. My raw, scratched up face and chest.': Woman candidly shares the reality of anxiety
Do you know somebody who could benefit from this story?  SHARE this story on Facebook.