Falling In Love
"I met my husband on August 30th, 2009. We were set up by mutual friends and went out to a local hole-in-the-wall bar named Peter Mcanus on West 19th Street in NYC. It was extremely casual. We went out with our mutual friends and started to get to know each other.
Joe, my now husband, was different from other men I had dated. I am a yoga teacher, and when I told Joe this, he replied, 'Oh, I love yoga.' I was shocked. Joe was a DJ/construction worker, and I thought he maybe just knew what a down dog was. I totally stereotyped him as someone who couldn't really love yoga.
I then said, 'What's your favorite pose?' He replied, 'Camel.' It was the last time I judged Joe. He was full of surprises. Camel isn't a pose you just know. I realized at that moment he really did do yoga!
We ended up having a ton in common. He kept surprising me. It was kind of close to love at first sight. Later in the night, he picked up his cell phone. There was an adorable child as the screen shot of his phone. I remember asking, 'Who is that?' He replied, 'My son. If it's a deal breaker, then let me know.'
It wasn't a deal breaker. It actually was perfect. I never wanted kids of my own. I have my own struggles with my mom and it was never something I put much thought into. The whole 'pregnant' thing wasn't something I ever dreamed of, but being in a child's life was always something I wanted.
I realized this is why Joe was different. He wasn't trying to impress me. He was simply being himself, and when he said, 'If having a child is a deal breaker, then let me know,' it really showed me so much of who Joe really is.
It means his son comes first, which he should. It also showed he actually wasn't playing games; he told me exactly who he was on the first date. That is refreshing to find in NYC. He was authentic and real.
Meeting Josiah
Ten months went by and I finally met his child. His name is Josiah. Another amazing thing about Joe is how I am the only girl who Joe dated romantically who got to meet his son. He didn't just let anyone meet him. Joe is the best dad and always did right by his son, Josiah.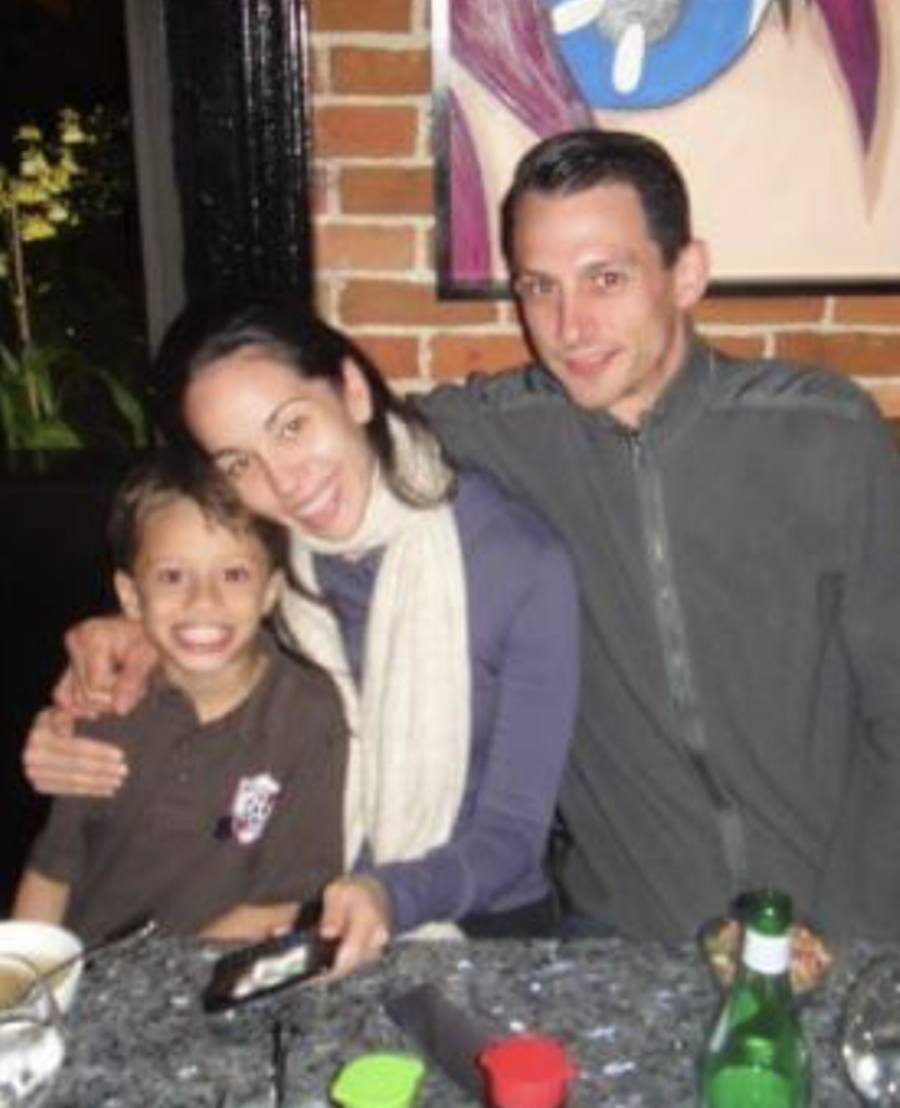 Josiah was living in North Carolina at the time, with his biological mother. We traveled to North Carolina and brought him back to NYC. We had an amazing week full of fun, and I also fell in love with Josiah. We later had Josiah for half the summer of 2010. It was then we truly bonded, but it is also when everything changed.
After that summer, Josiah started 3rd grade. We visited North Carolina often. Teachers would reach out to Joe about Josiah, and that is when we started to notice Josiah's biological mom wasn't in the picture much.
He lived with his biological mom, grandmother, and great grandmother. Teachers said Josiah was having issues in school. When Joe spoke to his ex about these issues, it was often met with resistance and anger.
Thanksgiving of 2010, we asked Josiah's Mom if we could have him for that holiday. She said yes. However, after flying to North Carolina, we soon learned she changed her mind and wouldn't agree to us having him for the holiday. To make the situation worse, the child was acting coached and strange on the phone.
His biological mother was clearly playing games. We then hired a lawyer and went to court to have a custody order in place.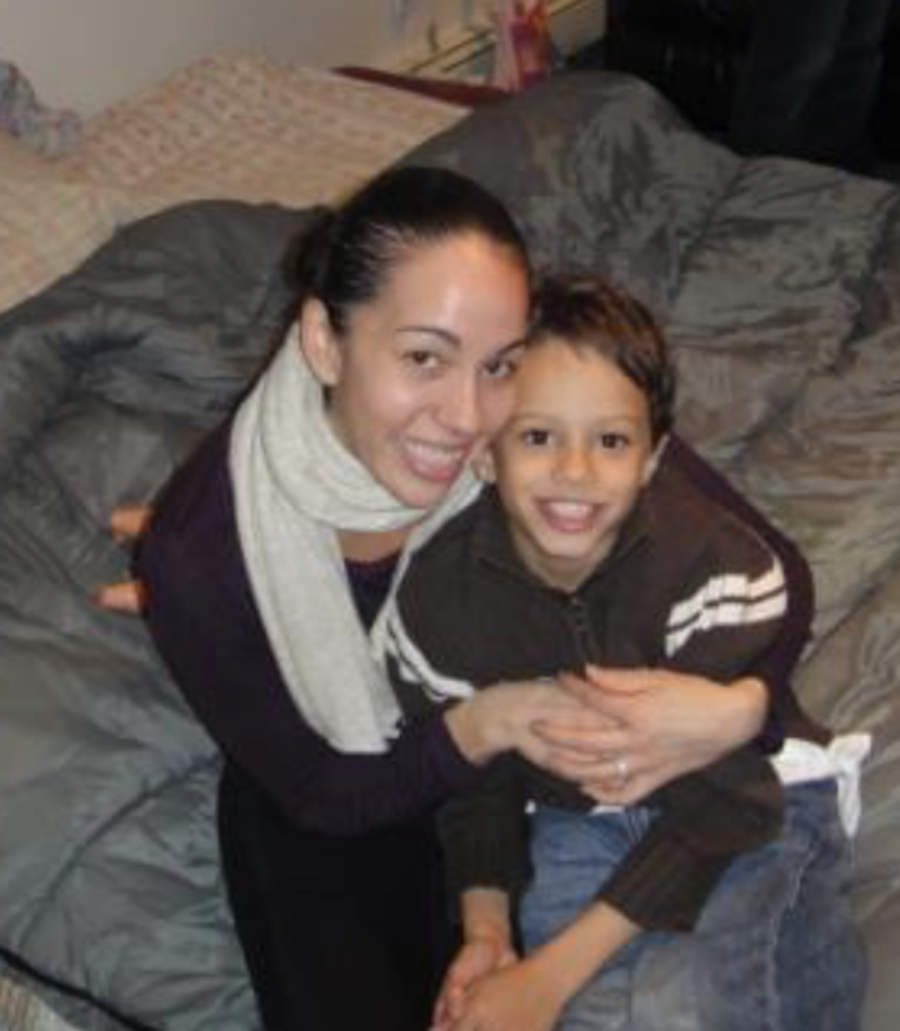 Getting Full Custody
December of 2010, we were awarded joint custody by way of visitation, since we lived in another state. But since she told so many lies on the stand, we were scared. Things got even uglier.
Josiah's mom was missing appointments, not taking him to the dentist, basketball practice and games (even though we were paying the fees, and the basketball lessons were a request from her that we agreed to), and parent teacher conferences.
Josiah wasn't doing homework, and he often missed school due to not having anyone to wake him. The list goes on. The gaslighting and coaching on the phone was undeniable, and Josiah's behavior was changing for the worse. He was confused and often scared to upset his mother.
It was hard to witness. So, we did the unthinkable and started taping phone calls. Since she wasn't parenting him, we decided we needed to fight for full custody.
His bio mom would answer the phone at 6 p.m. and say on tape, 'Josiah is eating breakfast and going to school.' She thought it was 6 a.m. when it was 6 p.m. She would often get angry on the phone and not let us talk to him. We learned she was taking prescription pills and not parenting at all.
She caught on that we were building a case for full custody, so she made up an elaborate lie and went to the police. She said Joe was threatening to kill her via a phone call.
Unaware of these accusations, Joe flew to see Josiah and was met with a police officer and arrested in June of 2011. He received a 50 B (restraining order, etc). I had to fly to North Carolina and bail him out.
The bio mom did not go to the court where we had full custody, since she would have never been granted the 50 B there. So, we had to hire a new lawyer in a different county and fight these awful lies.
Luckily, since he was arrested about a phone call, we were allowed to play said calls in court. Needless to say, Joe was innocent, and all charges were dropped. But, the damage was done.
We had missed Josiah's 8th birthday since we were awaiting the trial. Joe wasn't allowed to see or contact him during that time, and we had missed our long summer visitation.
Once the charges were dropped, we took her back to court for contempt and emergency relief. We won emergency relief and got the child for the rest of the summer, and were awarded more visitation as well. She was also guilty of contempt and ordered to take and fully pay for a psychological evaluation by the court's doctor.
After we got those results, we filed for full custody. I cannot talk about her health, but it is when we learned she needed help and wasn't fit to parent her child.
The Magic Of Dance
We received full custody in January of 2012. Josiah was in the middle of 4th grade. He was so far behind in school that within two months of being in his new school in NYC, teachers were concerned. When I tell you we worked day and night catching him up, I really mean it.
It would take hours to read a couple pages of a book together. Josiah was addicted to video games, and we had to slow that down. We also had him in therapy, since we didn't know how to tell him about everything that happened. We left it to the professionals.
Josiah was also not social or active. Walking 5 blocks in NYC would tire him out. He needed to learn fundamental skills. So, we joined the YMCA and put him in swim lessons. We also put him in Little League. We tried baseball, but he wasn't very interested. We tried basketball, but it was also not his thing.
One day in 2013, we traveled to Massachusetts where I am from. I was in town to teach a dance workshop for inspiring dancers. It was Josiah's age group, so I brought him along. I said, 'You can join in if you want.' That day was life changing.
Josiah joined in at the dance class, and he had this raw, amazing talent. My mind was blown. I thought, 'OMG HE'S A DANCER!' At that very moment, I knew he was meant to dance. I was a professional dancer, and I had taught dance for 13 years at the time. I know a dancer when I see one. This boy was meant to dance.
At that moment, I knew exactly why the universe brought this boy into my life. He loved the dance class, and I saw pure joy in him during that class. After class, I asked him if he liked it and he replied, 'I LOVED IT!'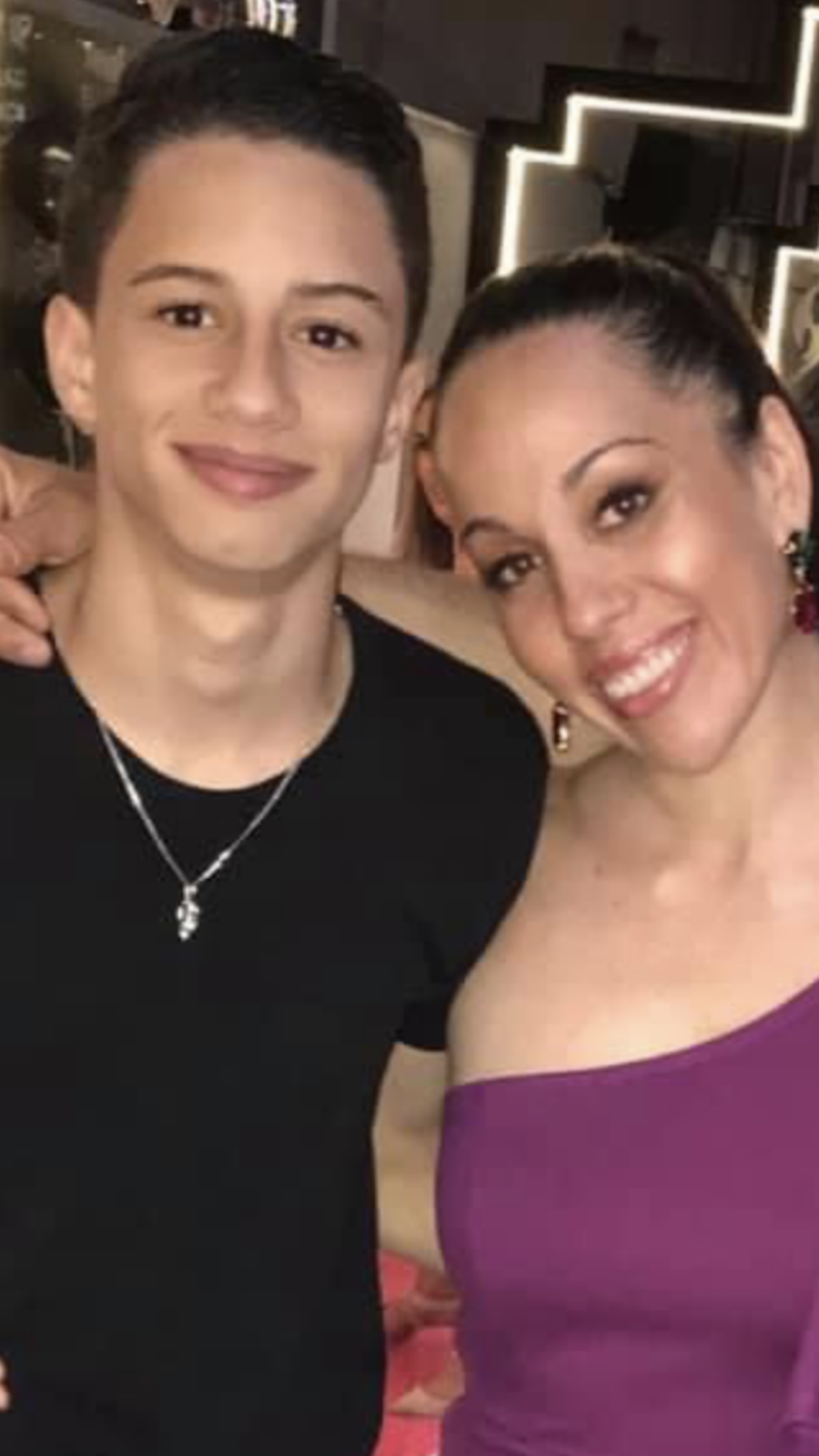 In June of 2014, we decided to move to Massachusetts. It was his first real year of dance. He was 12. Starting dance this late meant he had to play catch up. Josiah was always coming from behind in life, but we taught him it would make him stronger.
Yes, at times, playing catch up in school, dance, and in life was defeating. There were times when we would all break down. Josiah didn't have a lot of friends, since he had just moved to a new state, and it was so hard to watch him struggle.
This kid was so resilient and so strong. He was a fighter. Gosh, he worked so hard. But he was starting to find himself, and he was starting to truly blossom.
Josiah and I bonded through our love of dance. I helped him grow and helped him get caught up. I opened a yoga studio in Massachusetts (Hot Power Yoga Center), and Josiah would take classes often. He even helped me clean the studio. It became our home away from home.
We would dance together, laugh together, and bond. Movement was our therapy and our way of uniting as a family. Movement is our happy time, and when we see each others' pure joy.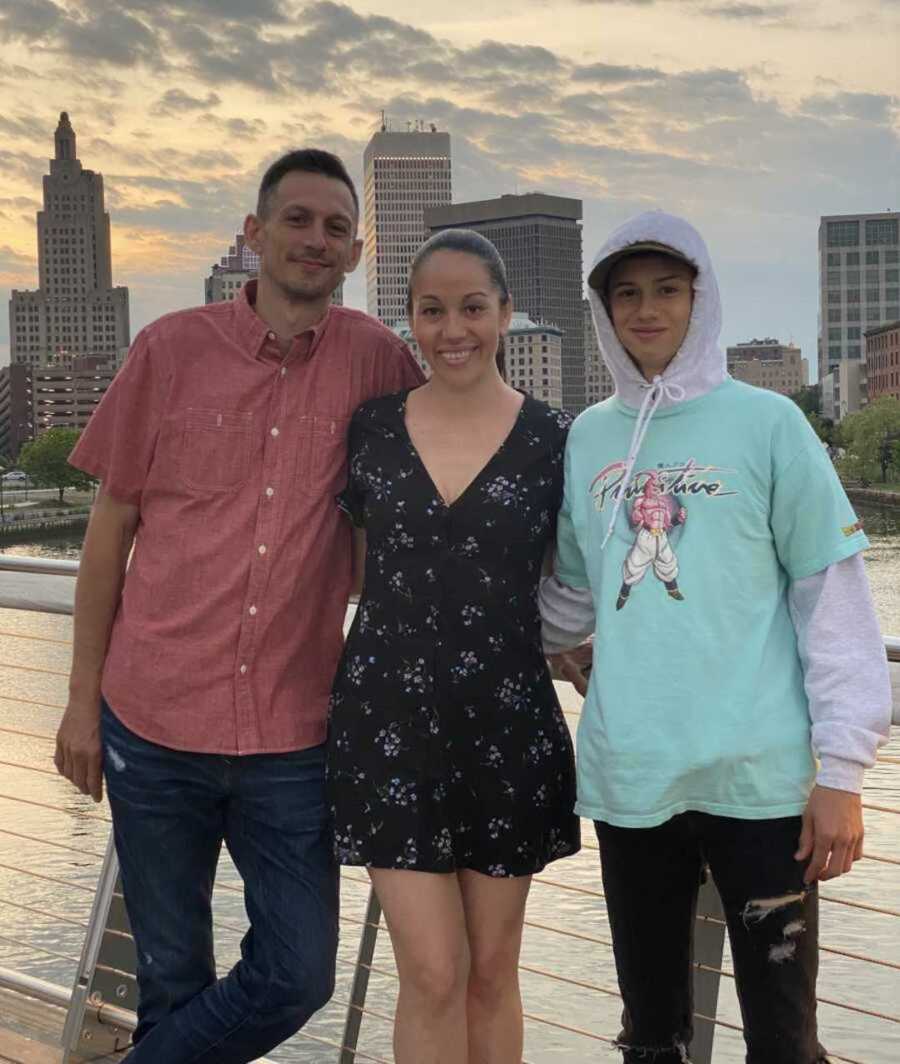 In 2018, Josiah was invited to join the ASH Tour (Artists Simply Human Tour). He was picked out of tons of kids to be part of their company. It was a dream come true. We supported him on that journey. It wasn't hard to realize he was meant to dance.
Josiah didn't love school, and although he caught up to grade level, it was like pulling teeth to get him motivated academically. He was diagnosed with ADHD, and he struggled in class. But with dance, he was a totally different kid. He was up before us on tour, always ready to go, never unmotivated. He was born to be on stage and perform.
Josiah was invited back on tour again in 2019. It was his senior year, and we again supported him. He auditioned for AMDA (American Music and Drama Academy) and he got into the school. This was his first choice college. He also just signed to BLOC talent agency in NYC.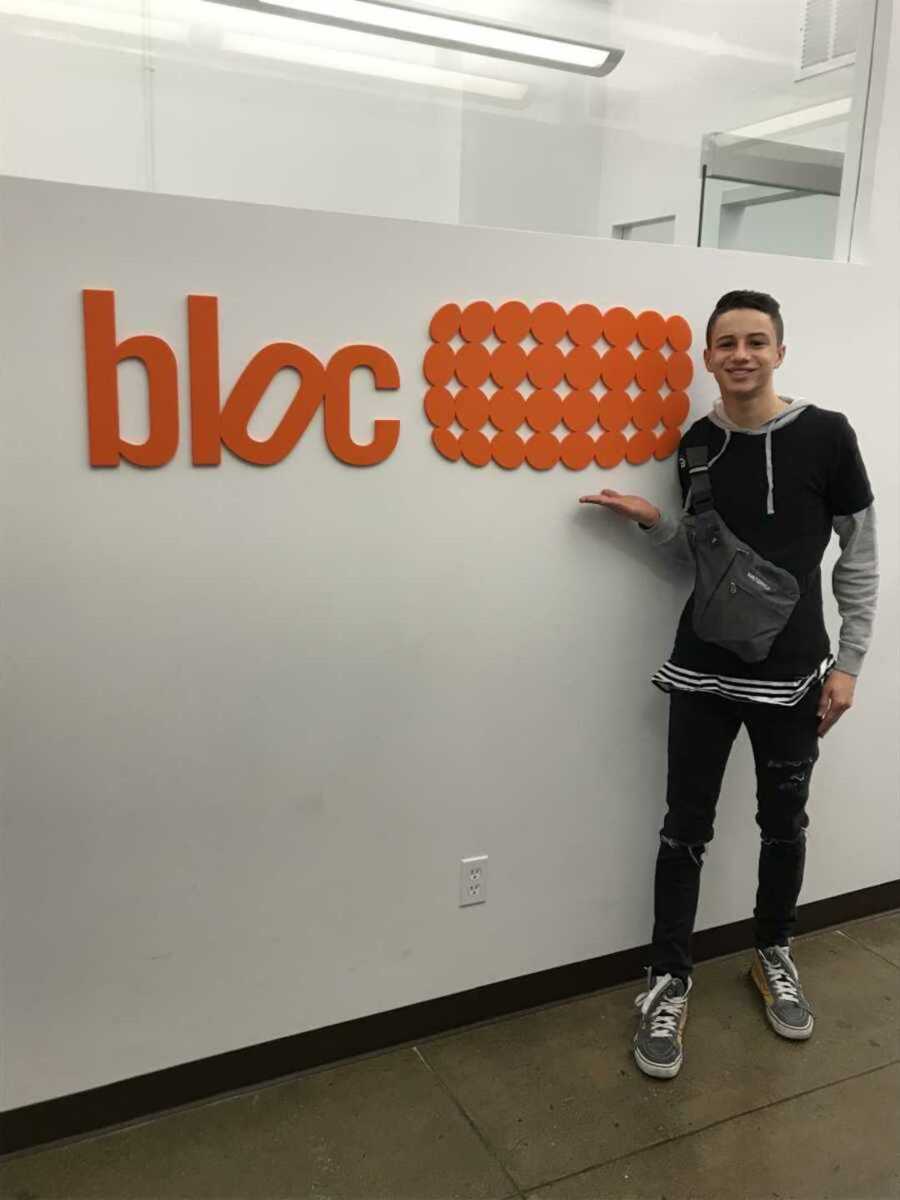 Adoption Day
Fairly recently, we were watching a movie about adoption, and Josiah looked at me and said, 'When are you going to adopt me?' My heart nearly exploded. I started to cry, and I said, 'Lets do it!' I immediately started the paper work. We had a court date that was cancelled because of the pandemic.
I got an email from the lady handling our case, and she said, 'Since the pandemic hit, we are behind. But we wanted to ask if you'd like to bypass the moment with the judge and not come in for the ceremony. We can have the judge sign off, and we can have the adoption finalized tomorrow.'
I asked Josiah, and we both decided we waited long enough, and we want it finalized. So, I am legally Josiah's MOM as of today!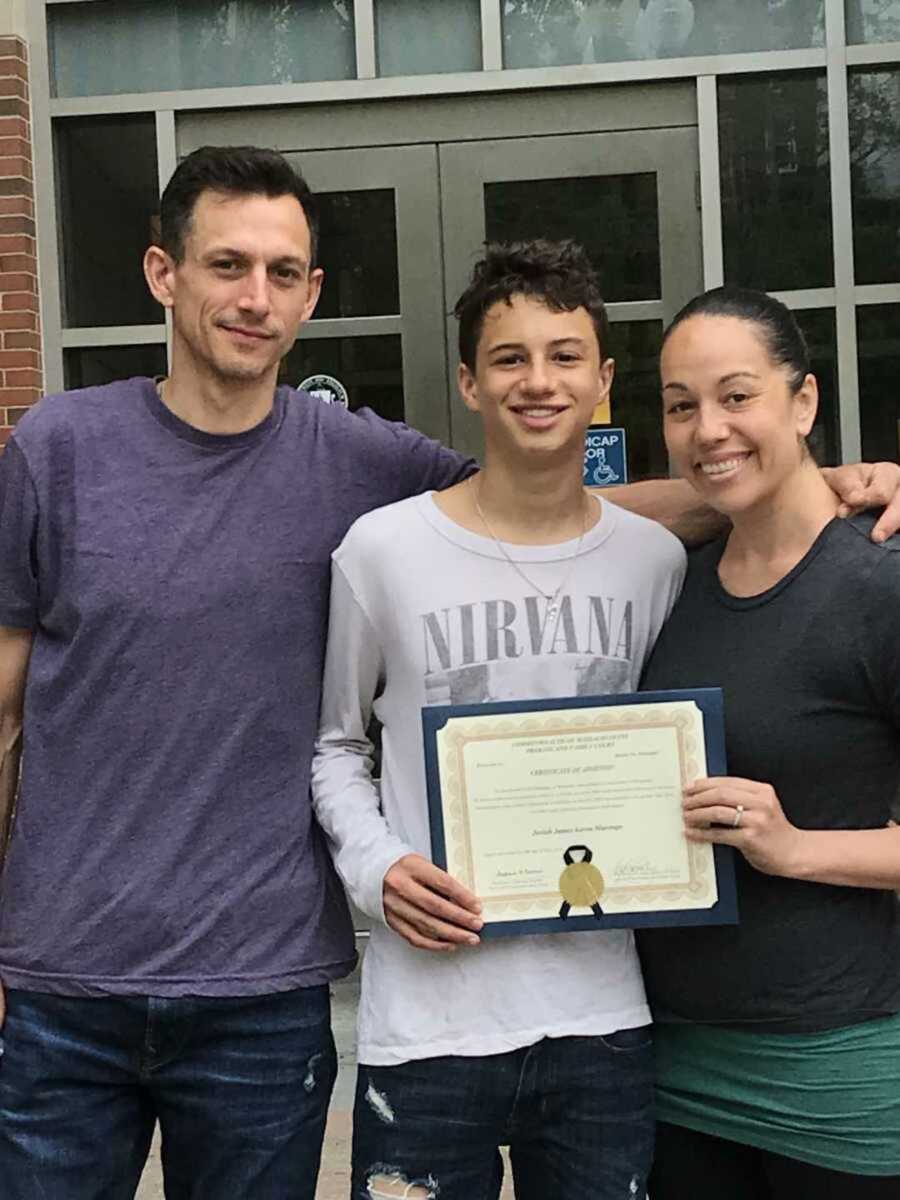 Parenting is not easy, but it's so rewarding. Our story is different, but I wouldn't have it any other way. Yes, there are moments when we fail, and moments when we feel broken, and moments when we felt our world was crumbling. But, those are just moments. It's the love — the complete, unconditional love — which never fails.
When love is there, nothing can break you.
I love this child. I love that man who I met in a dingy dive bar in NYC. Our story is quite like the lotus. No mud, no lotus. You have to move through the mud in life to truly blossom. We blossomed together as a family, as a unit. Through the mud, we kept loving each other and believing in each other, and we fought for each other and helped each other grow.
I vowed to a judge I would step up and parent a little boy, and the truth is, he taught me more then I could ever teach him. I am honored he calls me Mom. I love you, Josiah. You are truly the best thing that ever happened to me."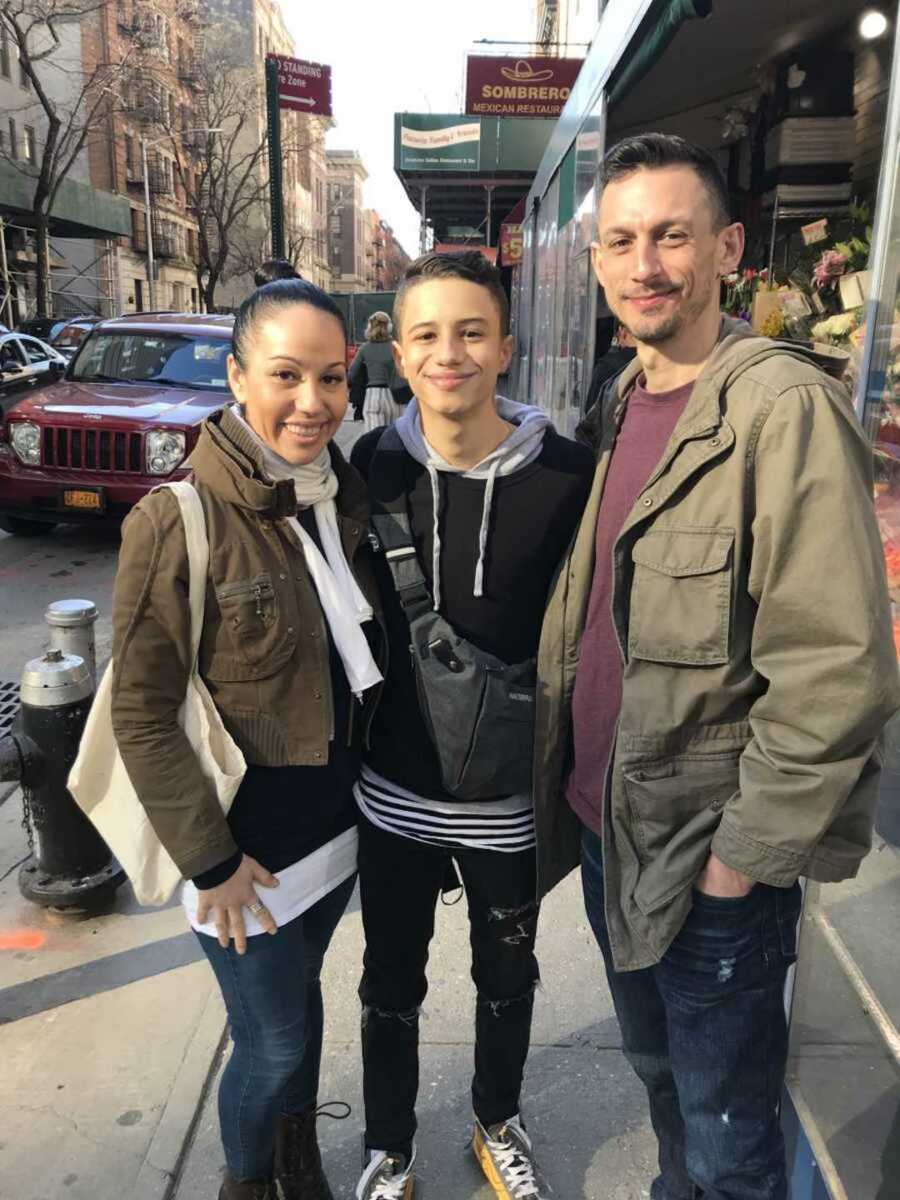 This story was submitted to Love What Matters by Kristin Marengo of Worchester, MA. You can follow her on Facebook. Be sure to subscribe to our free email newsletter for our best stories.
Read more beautiful adoption stories here:
'That's IT? We're going to be a forever family?' His parents terminated their rights. I was in such shock I was numb.': Single woman becomes 'forever mom' after unexpectedly adopting son, 'He's the best gift I never knew I wanted!'
'Mom, he's our baby, he's all of our baby!' I came down with a stomach virus. 'Have you taken a pregnancy test?' I laughed. She knew our infertility journey.': Woman's surprise pregnancy after adopting 2 sons
Are you or someone you know looking to adopt? Please SHARE on Facebook and Instagram to make them aware there is a community of support available.