"'It will never work.' 'You're moving way too fast.' 'What's the rush? If he loves you, he will wait.'
Trust me. We heard it all. Were we crazy? Maybe. But, were we in love? Absolutely. But, let me back up.
It was February of 2014. I had just given birth to twins as a surrogate, and let me tell you, the surrogate experience is not for the faint of heart. It was months of pills and shots, and mixed emotions, all while trying to navigate motherhood of my own young children. But in early February, I gave birth to healthy twins, a boy and a girl, on separate days (a long-lost dream of the mother, oddly enough!). I was diagnosed with preeclampsia and had to give birth early, and after the birth, I was a mess. It was never about the twins and how I felt like I was giving something up, like some people suspected. They were never my babies. But hormones do crazy things to a person, all new mothers know this. Surrogacy was the most rewarding thing I have ever done in my life — giving a family to a couple who couldn't have kids the conventional way.
There are no words to describe how I felt watching this mother hold her children for the first time. It was an experience that sticks with me even now, as I had a hysterectomy three weeks back and can no longer carry more children. But little did I know, those twins would impact the course of the rest of my life. It took me a few years to figure that out. Due to the early and unexpected birth, and an even more unexpected snowstorm (in Oregon of all places), I had to put my 25th birthday party on hold. Without the surrogacy and the birth of the twins, my birthday party would have gone on as planned. And if that had happened, I would never have met my husband.
I was not at all enthused about the idea of a birthday party in the first place, but I was forced into having one by my family and friends who refused to let me wallow in sadness and hormonal tears. During my time in wallowing, I was pushed into signing up for Match.com by a friend. I had been single for years and decided I was ready to try a different approach to meeting someone. We signed up together for a three-month trial, just to see what would happen. For three weeks, it was message after message from guy after guy who didn't understand that my kids came first. But one day, I received a different message. A message from a man who took the time to read my profile and challenged me to prove that I did, in fact, make the best chocolate chip cookies in the world. I don't even remember what I responded, but I do know that we moved quickly that day, from messaging on Match, to texting, to becoming Facebook friends. My postponed birthday party was the next day, and another friend of mine told me to invite him. I was nervous, but I did anyway, never expecting him to say yes. Who jumps into meeting a girl and her entire family and all her friends on the same day? He did. He said yes.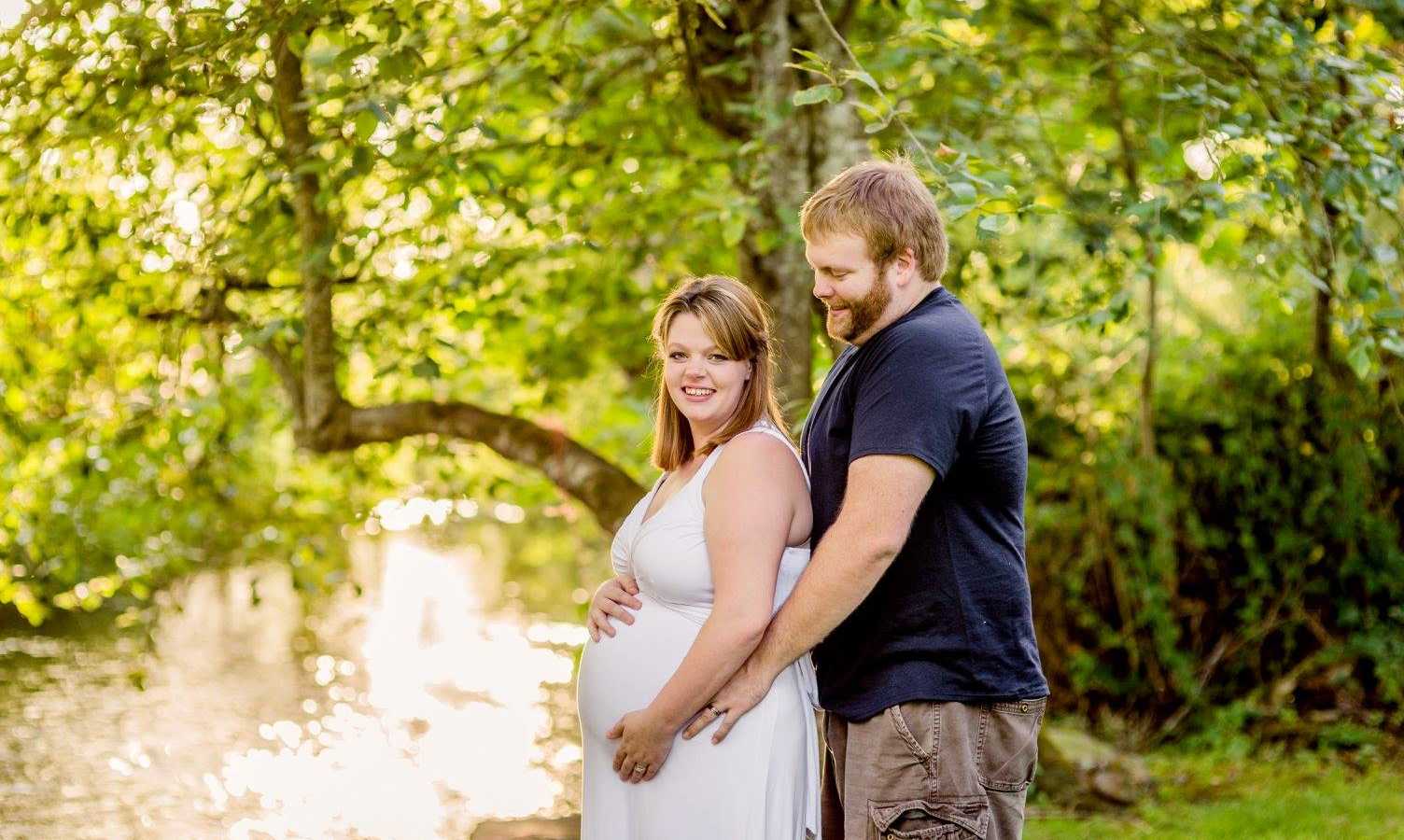 We were together every day from that point on. At one point, it got to be a little much for me, and I tried pushing him away. He was persistent though and refused to be shoved into the friendzone. He saw something in us that I was too scared to see. A future. At this point, I was six weeks out from having the twins and ended up having a complication that required an ER visit. I remember my mom calling him and telling him I needed someone to take me, and he sped 90 MPH down the freeway to get to me. It never once occurred to him to say no, he couldn't take me. I was having complications from a birth that resulted in babies that weren't even mine, and his only thought was to get to me as fast as he could. I worried this would be a tipping point for him, the moment he realized maybe we weren't meant to be after all. But after spending hours in the ER that afternoon, it was then I knew what he had known all along. We were meant to be.
We moved in together shortly after that ER visit. His friends were concerned and frustrated and less than supportive for a while. But, we didn't care. This was about us, not them. And six weeks after we moved in together? We got married. Three months to the day after we met, on what would have been my grandparent's anniversary. It was a surprise wedding; we told people they were coming to an engagement party. It was the best day of my life. He even got down on his knees and said vows to my two children, promising to love them as his own for the rest of his life.
Our four-year anniversary is coming up in June. We went on to have a child together. River was born in September of 2015. We are the only people I know to have met, gotten married, and gotten pregnant, all within the span of less than a year. Is it unconventional? Sure. But for us, it works. And I wouldn't change a thing."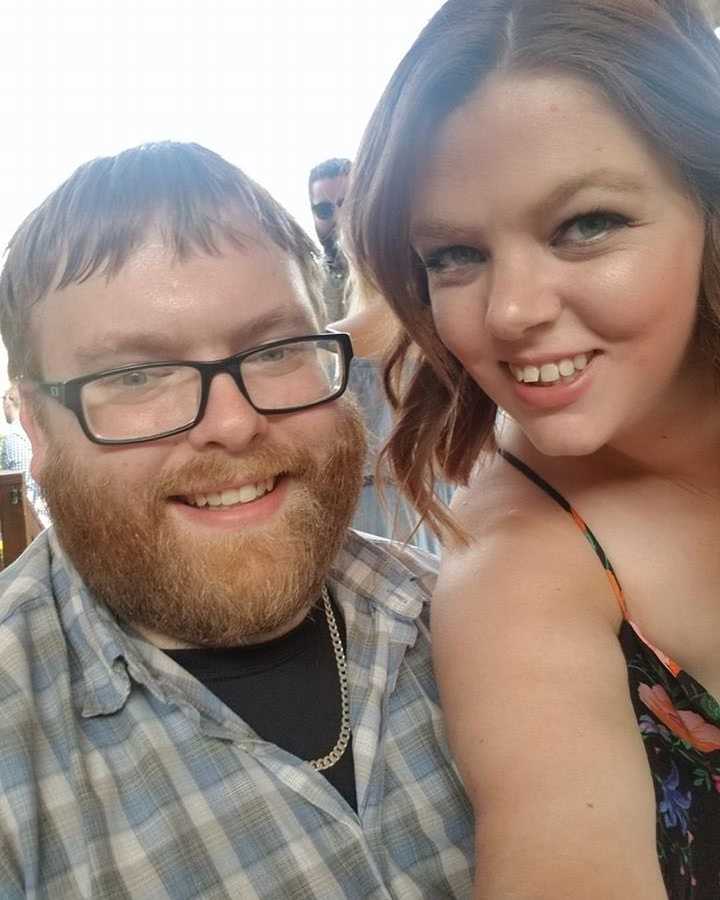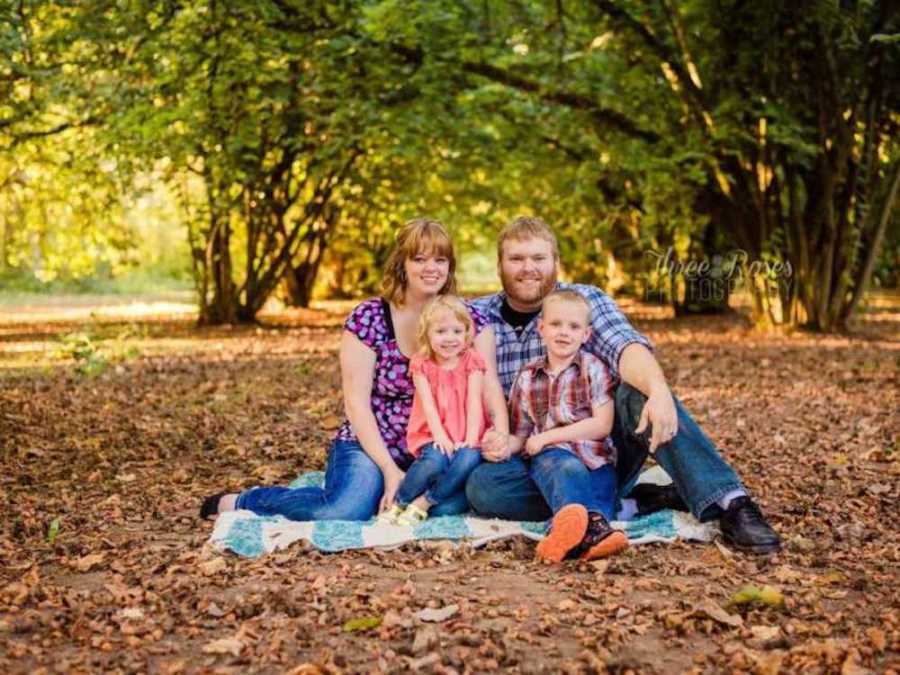 This story was submitted to Love What Matters by Alyssa Bower. Do you have a similar experience? We'd like to hear your important journey. Submit your own story here. Be sure to subscribe to our free email newsletter for our best stories, and YouTube for our best videos.
Read more powerful love stories:
'After 22 years of marriage, I found myself headed to a divorce court. When I walked into Kmart, my life forever changed. 'I would ask you out if you weren't wearing that wedding ring,' he said.'
'I found YEARS of mail in his trunk. My husband was living a double life and had another daughter! He abandoned us in a Target parking lot and changed the locks to our home.'
Please SHARE this story on Facebook or Twitter to show how love always wins.