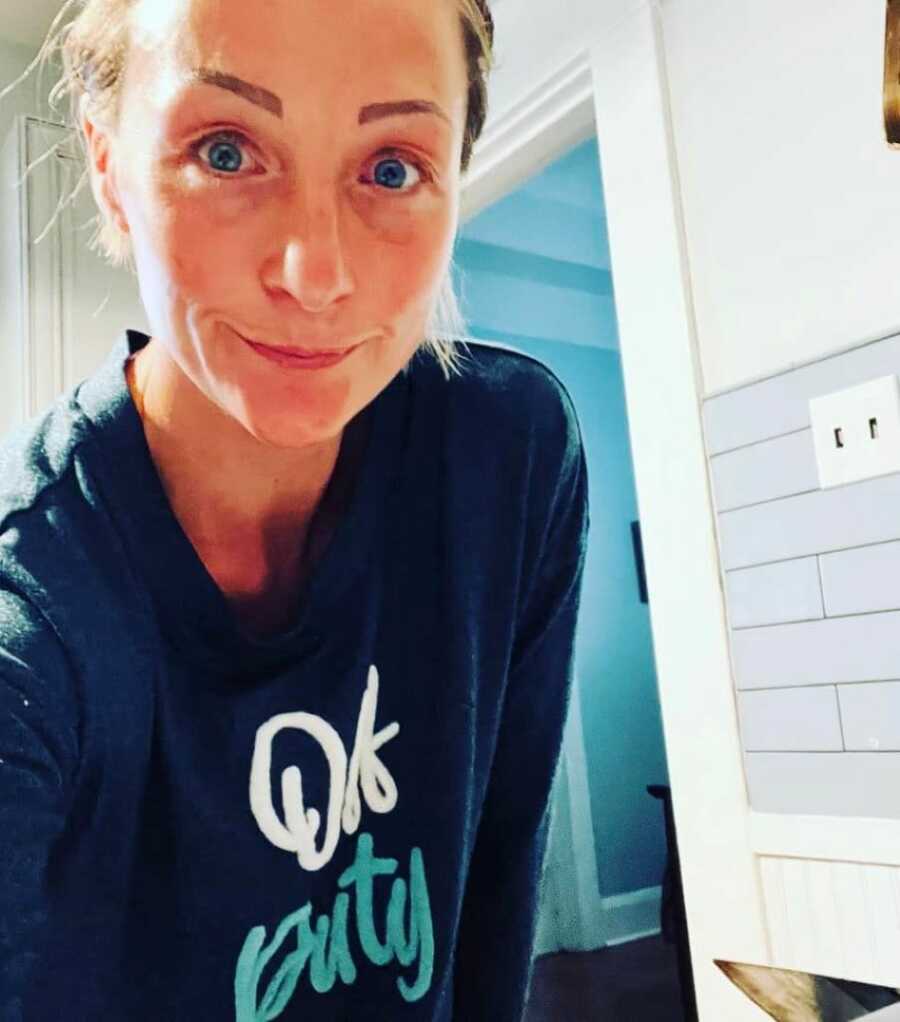 What Is Mom Guilt?
Mom guilt is a specific branch of guilt mothers feel in relation to raising their children that is heightened by both unrealistic parenting standards and the pressure to attain perfection thrust upon them by society.
Reasons Stay-At-Home Moms Feel Guilt:
1. We stay at home.
2. We don't make any (or a lot) of money.
3. Our contribution to our family isn't financial.
4. The 'work' we do doesn't look like work.
5. The 'work' we do is usually undone by the time anyone gets around to seeing it.
6. The work we've done with our kids isn't always apparent because they are kids, and in line with their age-appropriate development, their choices, behaviors, and actions aren't always consistent.
7. We complain, even though we 'could have it much worse.'
8. We take breaks although, according to others, our entire existence as a sahm IS a break from 'the real world.'
9. We still screw up when we have more time than most to work on ourselves, for example, when our kids are in school.
10. We stay at home.
What Every Stay-At-Home Mom Should Know
Yes, I said that last one twice on the list above. Because staying at home with your kids is seen as 'the lazy way out,' a choice made by the 'unmotivated,' and a 'cop out,' a way to evade REAL work.
But hear me when I say — hell to the effin' NO.
Nothing about being a stay-at-home mom or dad is 'easy.'
It may not be the same kind of hard as being 'on' for clients, or selling yourself or a product or a home, or running a corporation, or being in charge of a handful or crapton of people. But it is challenging work.
AND.
IT.
MATTERS.
And when you come across someone who thinks it doesn't matter or doesn't value what it is a stay-at-home-parent does, you can remind them that it costs them nothing to worry about their damn selves, while it continues to cost you the time it takes to explain to others your unquantifiable value.
Just sayin' (even though I wish I didn't have to).
This story was submitted to Love What Matters by Nicole Merritt of Jthreenme. Be sure to subscribe to our free email newsletter for our best stories.
Read more from Nicole here:
There's Just Something About A Big Sister That Feels Safe
The Book I Wrote Only Made Me $500, But It Taught Me The Most Valuable Lesson Of All
Do you know someone who could benefit from reading this? SHARE this story on Facebook with family and friends.