After two miscarriages, Kris Monsour was told they would never be able to have a child. At 41 years old, they threw themselves into work to grieve the dream they had always hoped for. But, almost ten years later, when a cousin asked Kris if they would be willing to adopt, they finally became a parent.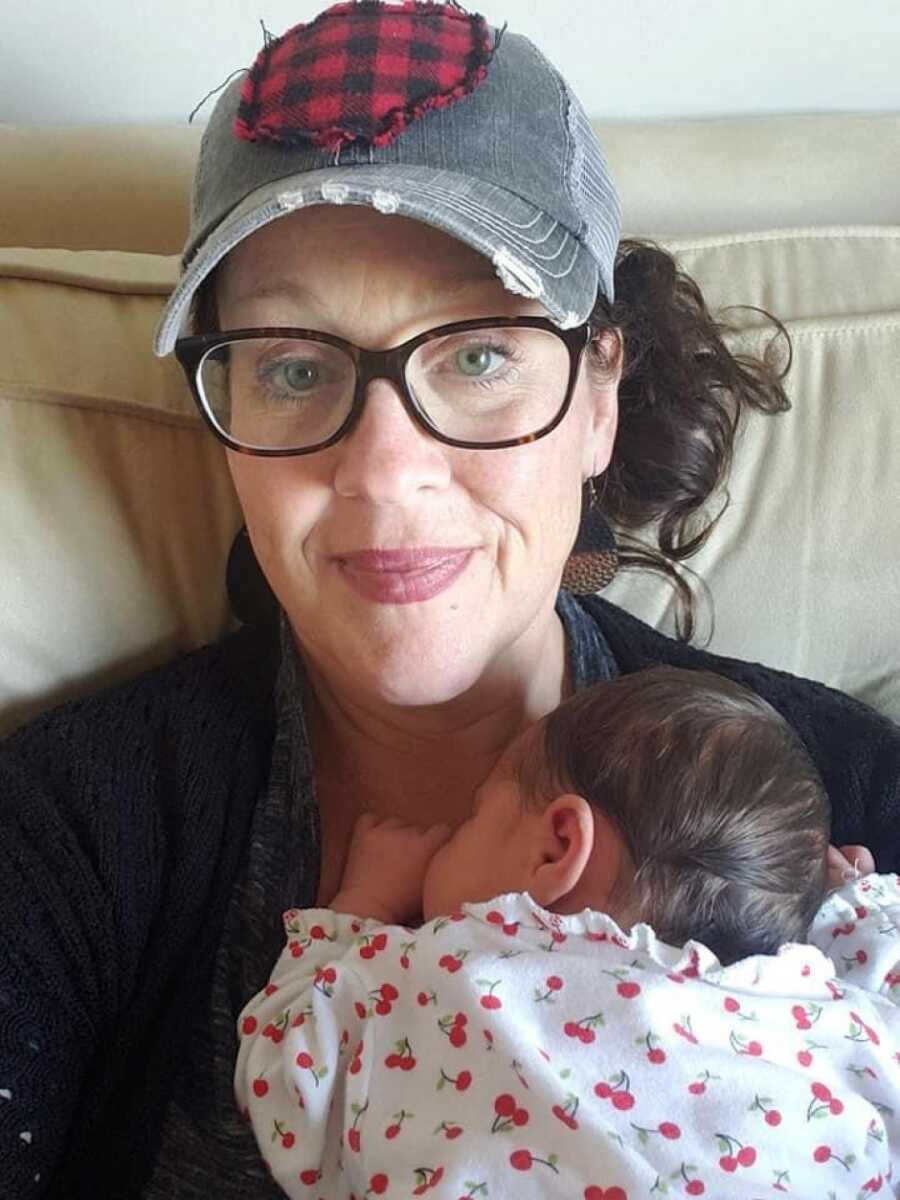 Kris' journey to motherhood is non-traditional, and it included many emotional years as they dealt with the fact they may never have a child. When they received the news they might never have kids, they were devastated.
"I knew in my heart that I always wanted to be a Mom, so I felt like the song of my heart would never be fulfilled," Kris told Love What Matters. "I fell into a deep depression and threw myself into my work. I accepted that I would never be a mom but would be an Aunt, stepmom, and mentor and over time accepted my lot in life."
A serendipitous moment has since allowed Kris to fulfill their dream and adopt baby Ainsley. Kris' cousin felt her daughter would have a better life with Kris.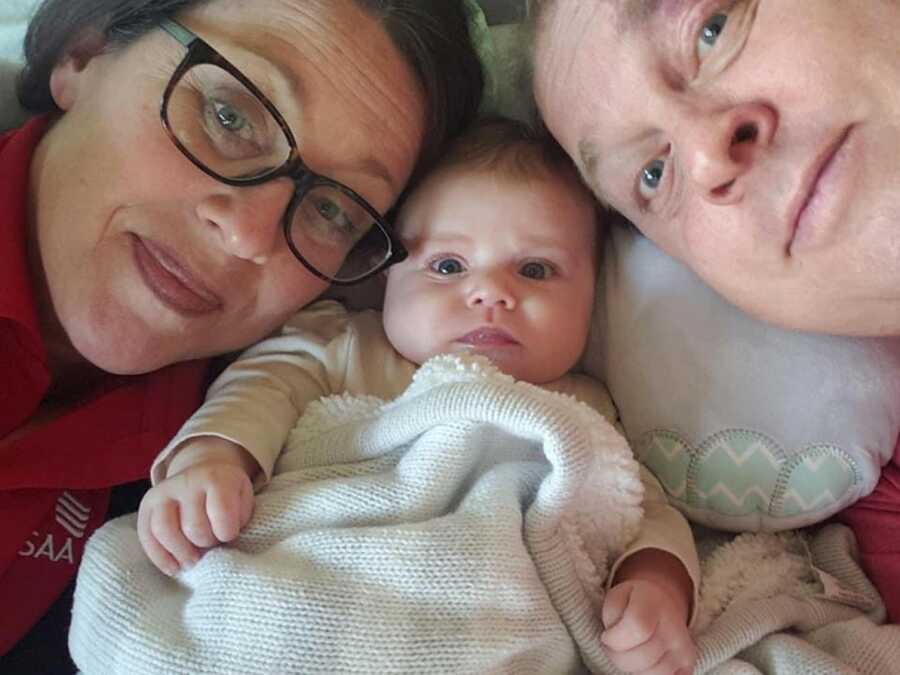 "She reached out to me when she was 3 months along so I was present for her gender reveal ultrasound and Ainsley's birth," said Kris. "I even got to cut her cord and do skin-to-skin contact."
Along with their husband Clay, who had two daughters out of the home by the time Ainsley was born, Kris has been able to raise Ainsley and share in the experience of her family and peers. They have loved being a mom and watching their daughter grow up.
"Parenting has been so fulfilling. I am especially surprised at the new things I learn," said Kris. "For instance, like a lot of pandemic babies, Ainsley's speech has lagged and we have her getting support from a speech therapist. I learned that we adults talk over children instead of to them."
Beyond all the learning experiences, Kris is just thankful to be able to be a mom.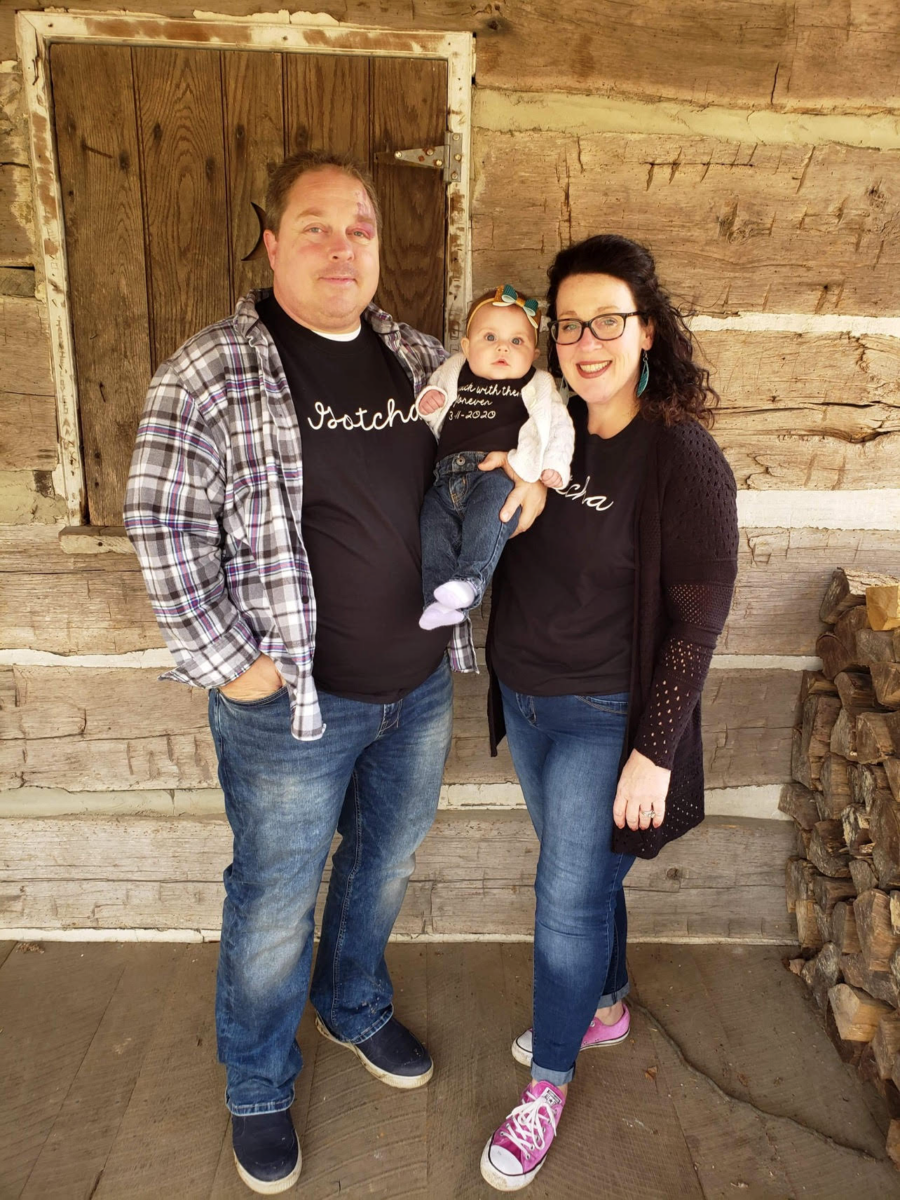 "I am so grateful to be a Mom. Because of my infertility and failed first marriage, I know that nothing is promised. I must be thankful for today and live each day to the fullest," they said.
Being a mom later in life has given them more patience and stability than they would have had when they were younger. It goes to show that with time, good things will happen when they are meant to be.
This article was written exclusively for Love What Matters by Anna Steingruber. Follow Kris Monsour's journey on TikTok and Instagram. Submit your own story here and be sure to subscribe to our free email newsletter for our best stories.
Read more stories like this:
Toddlers Who Shared Adorable First Kiss Reunite And Are Making Us Believe In Love Again
45-Year-Old Births Surprise Daughter, And This Video Showing Her Bond With Adult Brothers Will Melt Your Heart
'He was named 'Baby Boy' since his mother left just hours after birth. Could they have the same mother? Something was different about this one.': Mom 'miraculously' adopts children with same birth mother
'A baby was born yesterday. He may have been exposed to meth.' There was no doubt in our minds. We turned around and ran to our baby.': Couple shares adoption journey, 'We're meant to be'
Are you or someone you know looking to adopt? Please SHARE this story on Facebook to make them aware there is a community of support available.