"During the last few months of my grandma's life, I was blessed to witness something beautiful.
And that was the unconditional love between my grandparents.
We used to tease my grandpa and say that grandma did EVERYTHING and he couldn't survive without her.
But roles were reversed this past year.
Through this, I have realized that the most romantic love story isn't Romeo and Juliet…
But it's grandma and grandpa who grew old together.
It's grandpa sticking by grandmas side during the most difficult period of her life.
It's him learning to prepare meals, do laundry, and cook for her as she went through 6 rounds of chemotherapy.
It's grandpa holding her hand.
Attending every doctor appointment.
Not leaving the house unless someone took his place as he didn't want her sitting alone, even for a few minutes.
It's the staff at the hospital awing over his devotion and saying how everyone loved watching them together, including people sitting in the waiting rooms.
It's him being by her side every single day while she was hospitalized and every day while she remained in hospice.
It's him calling me up asking me to help him make signs and decorate the house because he thought she was coming home soon.
It's him rubbing her face, kissing her forehead, and holding her hand every moment he could.
Soaking it all in.
It's his eyes welling up with tears each moment he felt that she might be uncomfortable because he couldn't stand the thought of her being in pain.
'She's more beautiful than ever. Doesn't she look so pretty?' he'd say.
After multiple strokes and as her body grew frail and weak.
He continued to tell her how beautiful she was EVERY single day.
They had that kind of forever love, the love we all aspire for.
They would have been married 60 years next month, and yet, 60 years still wouldn't have been enough.
'Oh you're so precious, goodnight my honey,' are the last words he spoke to her.
Watching the way he loved her is such an incredible reminder to choose wisely.
Choose someone who will still be your absolute best friend 60 years down the road.
Who will still be holding your hand during the best of times, but most importantly during the worst of times.
Someone who isn't embarrassed or shy to express their love.
Who proudly says, 'She's the most beautiful thing and I love her so much,' in a room full of people.
That's love.
They met at a cycling club in England in their 20's and I think it's safe to say that they ran the most important race together.
They cycled like hell and pushed through all of the uphill climbs that life threw at them.
They never gave up on being each other's teammates and took turns cheering each other on when one of them felt tired or defeated.
They won the greatest race of all, a life full of love together.
And what a blessing it's been to watch this beautiful love story and to be able to capture one of their last precious moments together."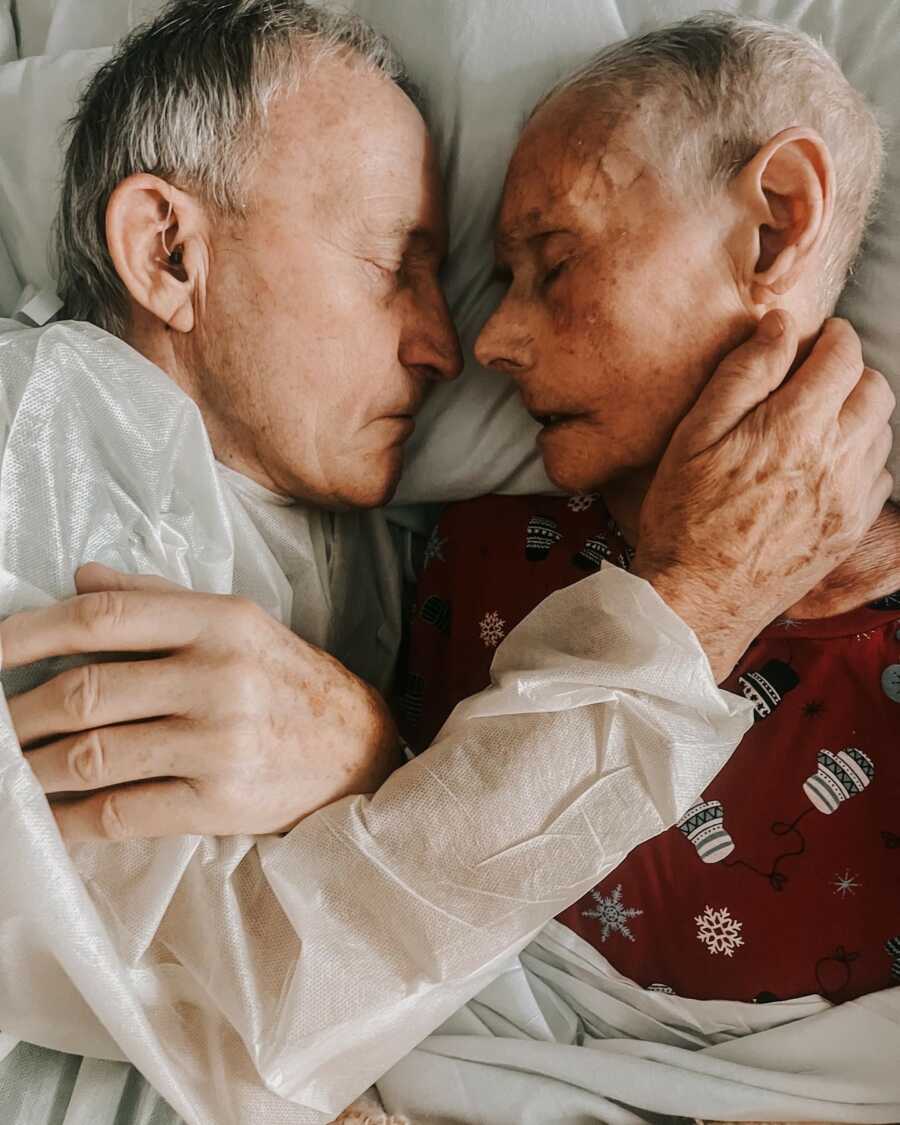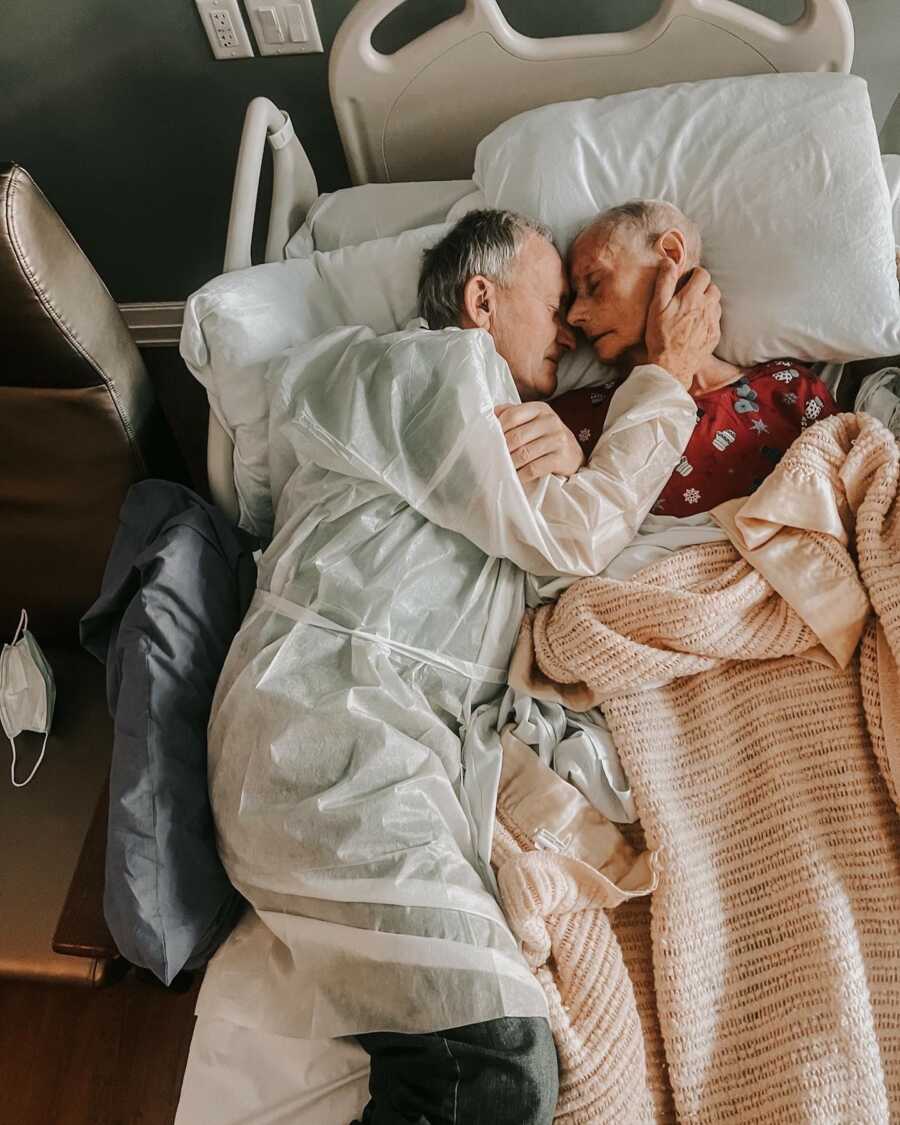 This story was submitted to Love What Matters by Emily Hime. Submit your own story here and be sure to subscribe to our free email newsletter for our best stories, and YouTube for our best videos.
Read more stories like this:
'Instead of packing the car for a fun weekend with grandma, we came here, to the cemetery. This is where we must visit her now.': Woman loses mom, says we should 'let grandparents spoil our kids while they still can'
108-year-old meets his 1-year-old namesake: 'You don't know what this means to me'
'Nana, when you get to heaven please send me lots of pennies': Grandmother sends hundreds of pennies from 'heaven' to symbolize her 'deep love'
'Take photos with your grandparents, because one day, when the dust has settled and the years have gone by, those photos may be all you have left of them.': Woman pens ode to grandparents
Do you know someone who could benefit from reading this? SHARE this story on Facebook with family and friends.