In March of 2021, Jason Lang began complaining to his wife, Aleck, of an earache. Over the next day, his complaints spiraled into a serious sickness and the two went to the ER. The doctor, however, said that there was nothing larger than an ear infection happening, and discharged Jason shortly after.
The two felt that something was still wrong, and when they went to a different ER, Jason was diagnosed with bacterial meningitis.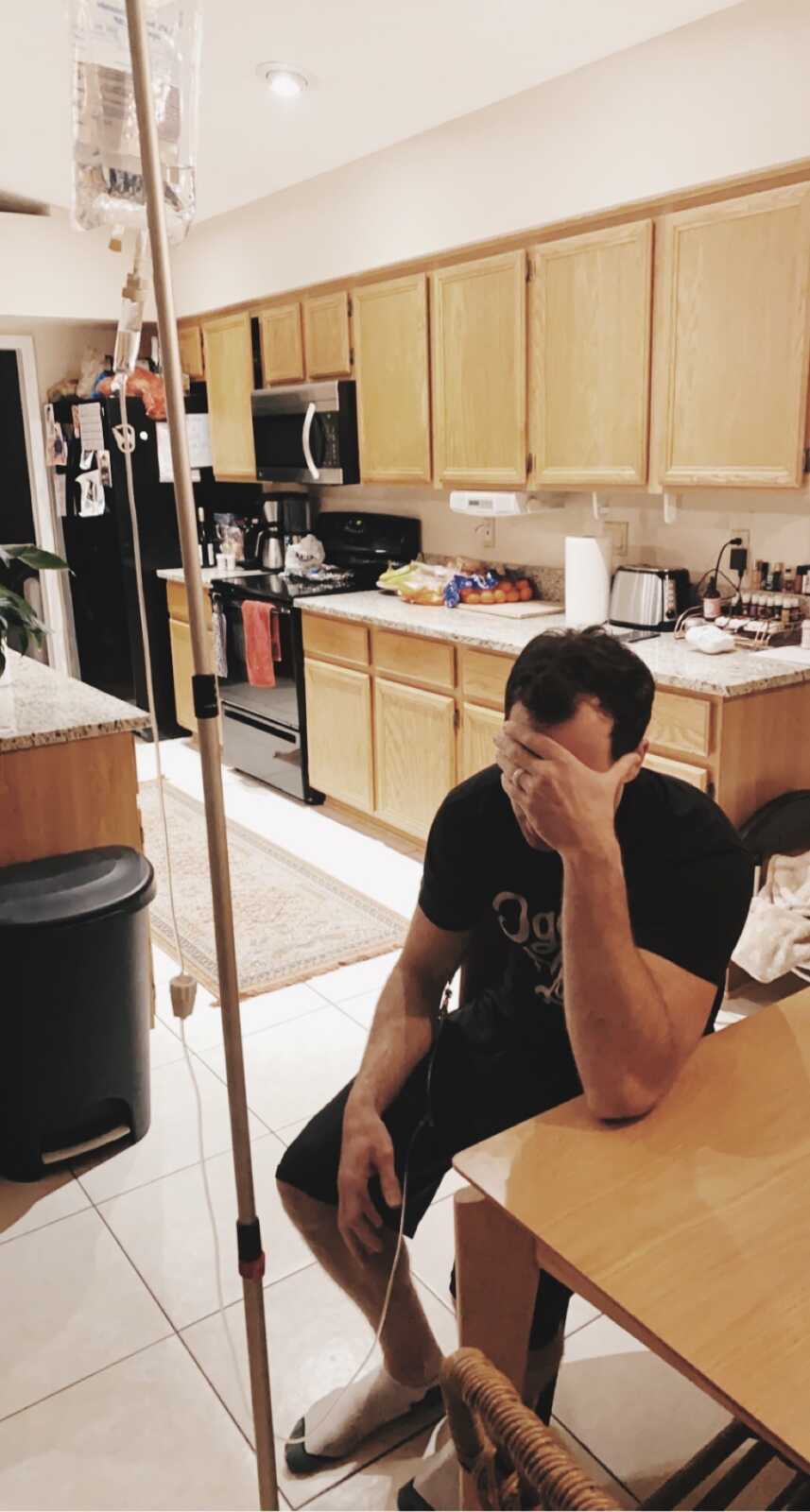 "They instructed me to leave him as it is very contagious. They explained that I did a good job being persistent and that if we would have waited any longer Jason probably wouldn't be alive," Aleck tells Love What Matters. "Leaving Jason in the ER in that condition was the most excruciating event I've ever been through. I had no idea what the outcome was going to be. I would have given anything just to be with him. Lay with him!"
Aleck's persistence and belief in her gut instinct that something was wrong saved her husband's life and taught them both how important it is to advocate for yourself in medical situations.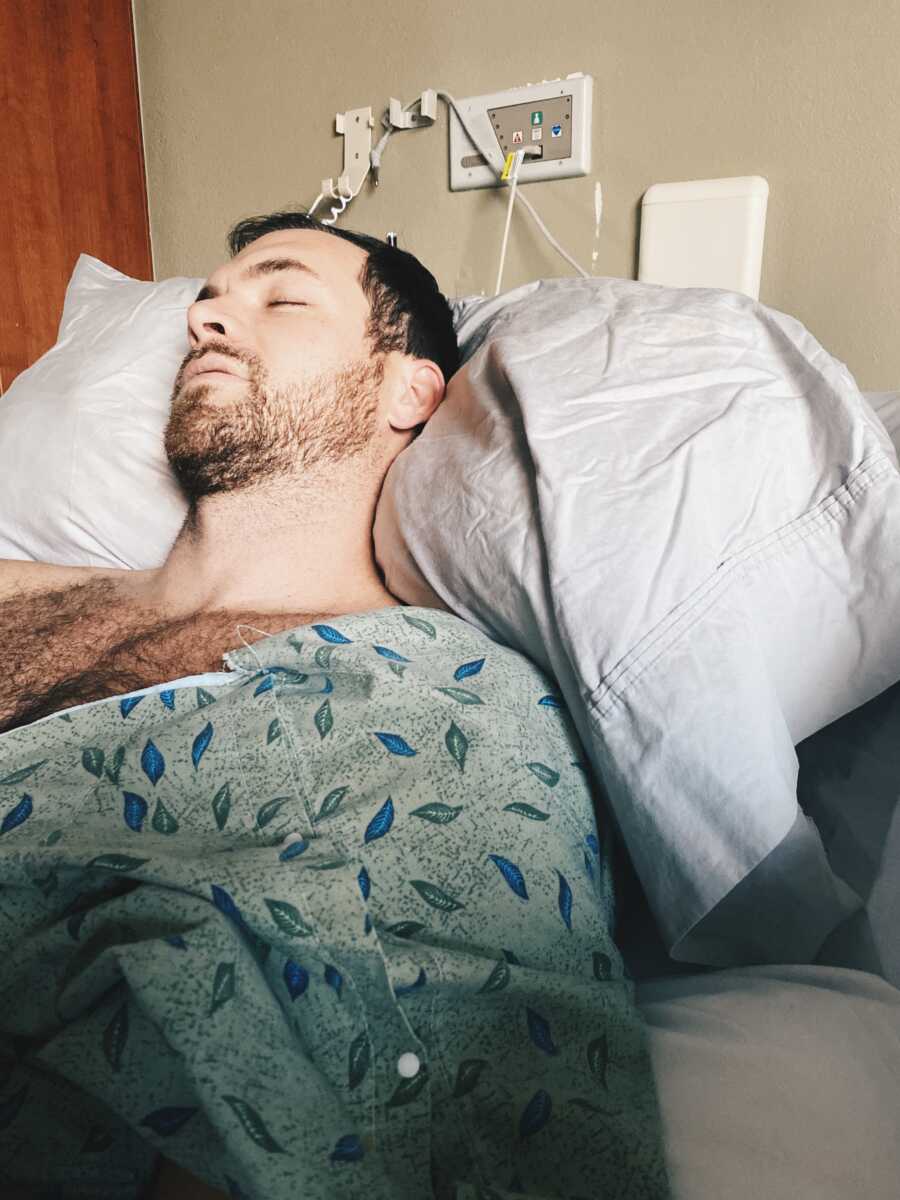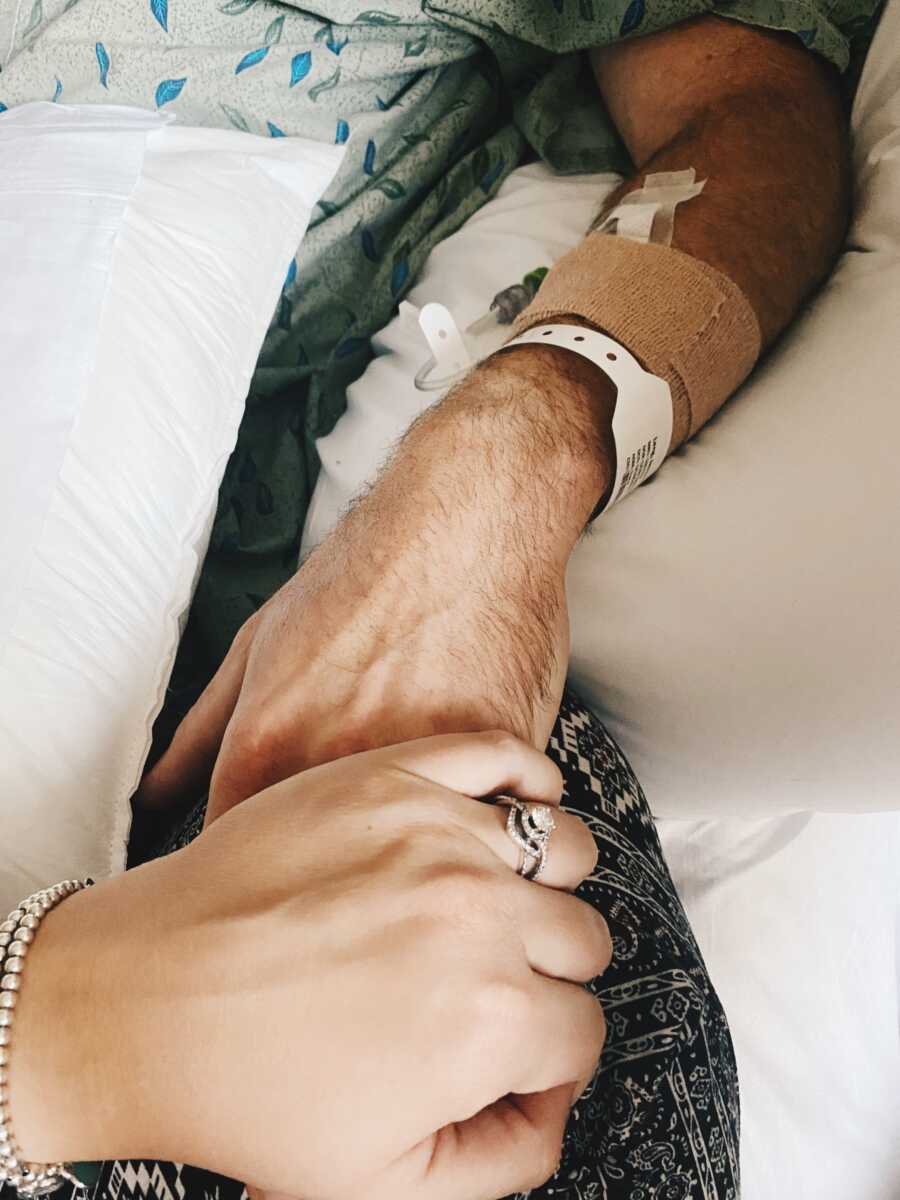 "If you aren't being seen, heard, or listened to DON'T BACK DOWN. We were given gut intuition for a reason so keep fighting," says Aleck. "Keep pushing. You will never regret advocating for a loved one. You may however regret not doing so."
In the time of recovery, Aleck relied on friends and family to help her take care of her three young kids.
"I couldn't have gotten through this time without my father-in-law though, he flew in for 2 weeks to help out with the kids, meals, and helped care for Jason once he got home," Aleck tells Love What Matters. "I feel so grateful for him!"
Other friends and family sent money from out of state and even sent people to come clean the house. The gestures meant a lot to her and helped her through the emotional time.
"They didn't ask any questions, they just showed up," she said. "I think it's hard for most of us to accept help from people, and it was so clear to me that it truly takes a village during times like these, and I couldn't be more grateful."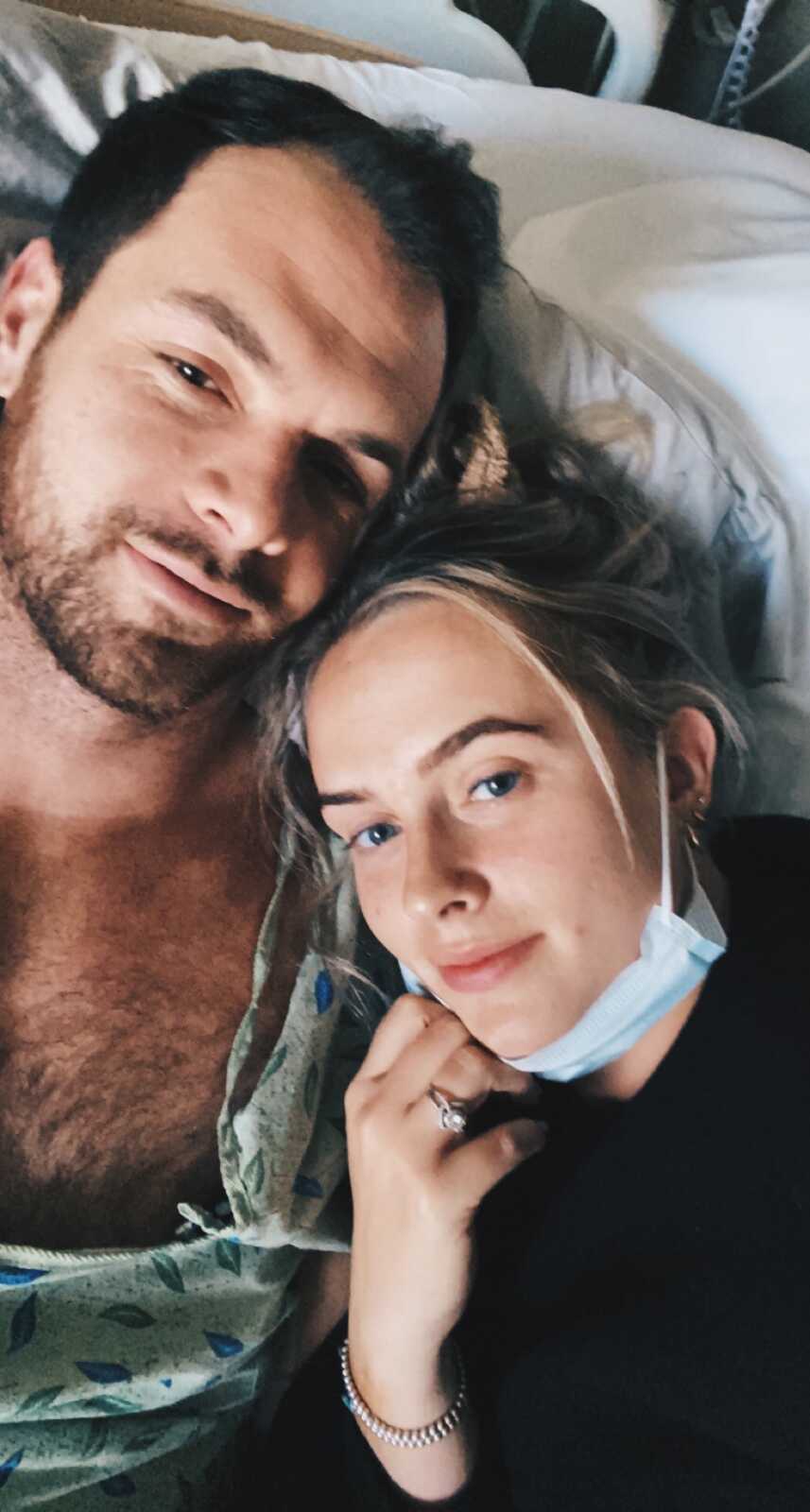 As Jason was released, he has almost completely healed. Physical healing took a toll as he dealt with great dizziness and hearing loss. While he still has significant hearing damage in one ear, he has been able to overcome the illness with care and time.
While overcoming this experience has been both physically and mentally hard on the two, Aleck says that the two have learned a lot as they come out the other side.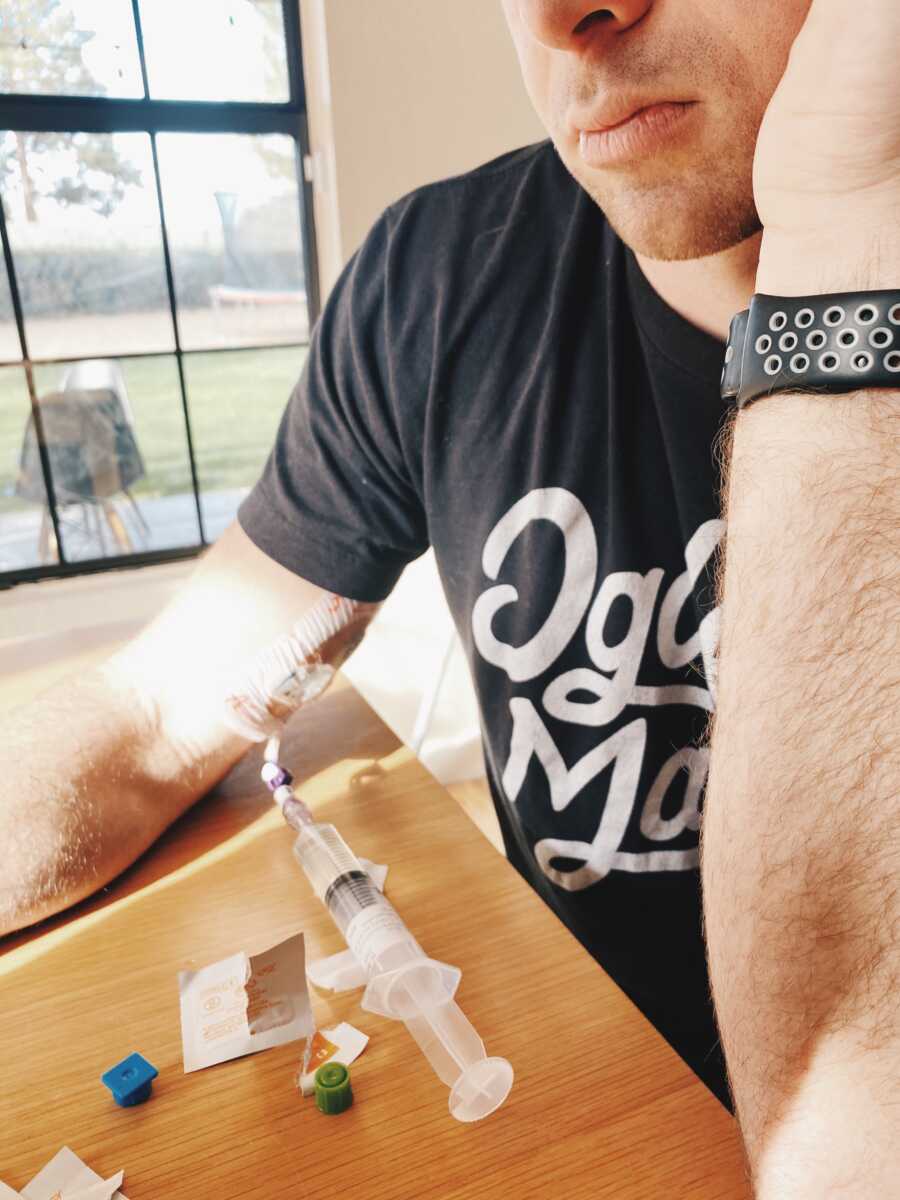 "I think now more than ever we've realized how much life means to us. We live differently after this experience because we can see how fragile life is," said Aleck. "Life can seem so invincible sometimes and it's easy to live that way. Truly every single day is such a gift, and we've learned to kiss more often, hug tighter, and love as much as we possibly can."
View this post on Instagram
This article was written exclusively for Love What Matters by Anna Steingruber. Follow Aleck and Jason Lang's journey on Instagram. Submit your own story here and be sure to subscribe to our free email newsletter for our best stories.
Read more stories like this:
Toxic Shock Syndrome Survivor Was Told By Doctors She Was 'Fine,' Then Her Organs Started Failing
'I have babies to deliver. Yours is dying, so make it quick.' She reached in, ripped her out.': Mom opens up about horrifying medical malpractice causing severe disability, repeat stillbirths
'She's lying. NOTHING is wrong. She just wants narcotics!' My mom was in the throes of kidney failure.': Woman 'shocked' by hospital malpractice, urges 'it is your right to request a new doctor'
'You need your husband's permission.' I begged. I didn't feel maternal. I was told I'd 'change my mind.': Woman refused sterilization procedure multiple times, 'they made me feel dirty'
Do you know someone who could benefit from reading this? SHARE this story on Facebook with family and friends.