My Adoption Story
"Growing up, I always knew I was adopted. It wasn't something my parents tried to hide. From the time I was little, my parents would say positive things about my birth mom. They would say my voice sounded like hers, or that my smile was just like hers. My mom met my birth mom at work when she was a few months along with me, and they got to know each other while my birth mom was still pregnant with me. When my mom shared her story about her and my dad being unable to have kids, my birth mom felt like this couple (my parents) were meant to adopt me.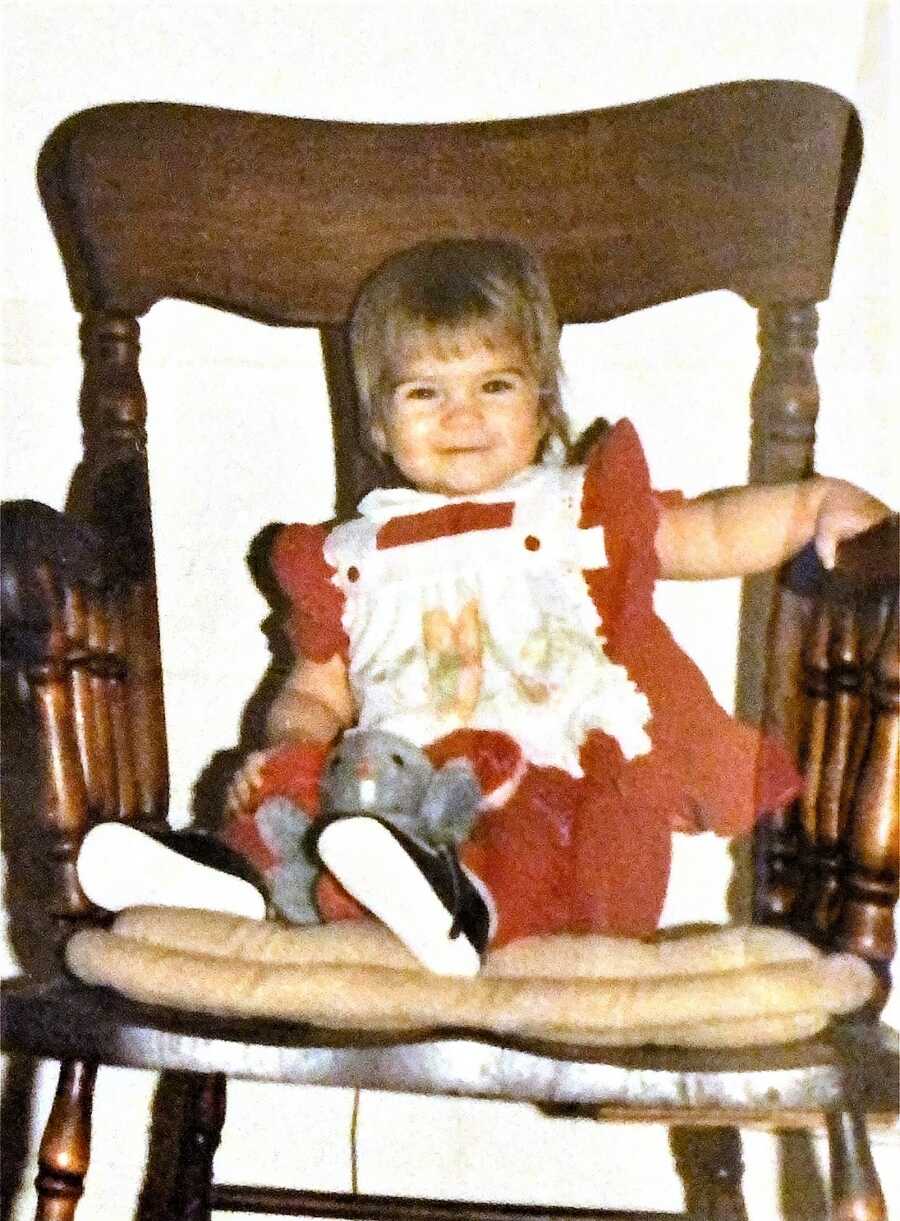 I knew growing up that my parents had been fond of my birth mother, and my mom would always encourage me to ask anything I wanted to know about my birth mother. I would remember every so often that I was adopted and think about where I might have come from, who my birth mom was, and what she might be doing. But I kept a lot of my feelings and emotions hidden and still do, so I never asked questions or showed my curiosity.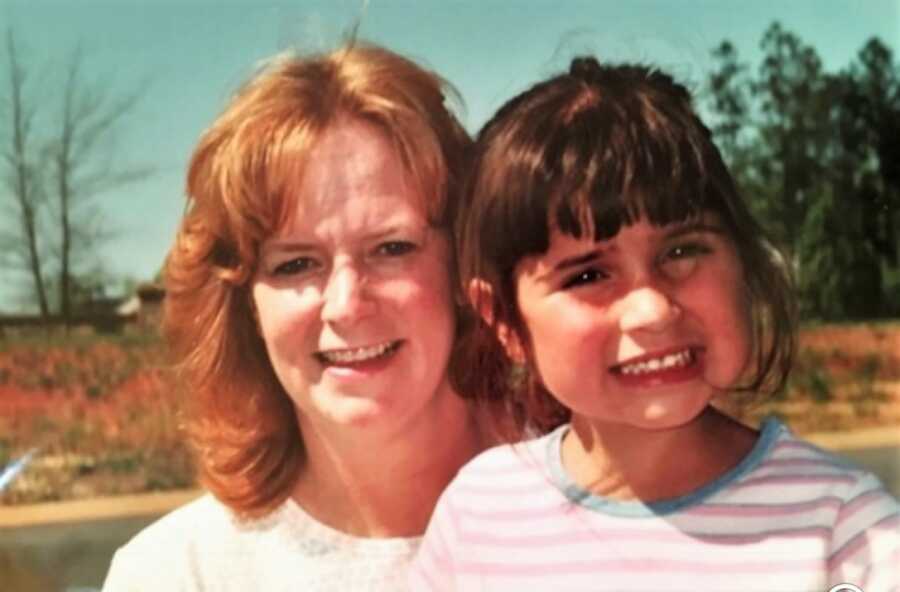 My Birth Mother
When I was about to turn 18, my mom asked if I would like to have a letter that my birth mom, Haven, had written me in 1998 when I was born, and a small scrapbook of Haven that my mom had put together over the years. I told my mom yes and I think it shocked her; I had never shown much interest in my birth mom. I was worried about upsetting my mom, but at the time my parents were in the process of separating, I was in the midst of a toxic relationship, my dog got cancer, and I was getting ready to head off to college. So, I thought, 'Why not? Maybe this could be a good thing.' Before that day, I had not been told my birth mom's name (or at least not that I remember). Reading her letter was emotional, something I was not used to being.
In the letter she wrote, she apologized for not being what I needed, she said she hoped that I wouldn't hate her, and told me how much she loved me. I was shocked that she thought I might hate her; the thought had never occurred to me to hate her. I never had any anger towards her or her decision. I had no reason to. I grew up with amazing parents who gave me a wonderful life. After reading her letter, I looked her up online. I followed her on Instagram a few days later and she instantly messaged me. I learned that she was recently divorced, I had 4 younger half-siblings, and that she too lived in Charlotte, NC. We messaged for a while, and then a few months later we met up.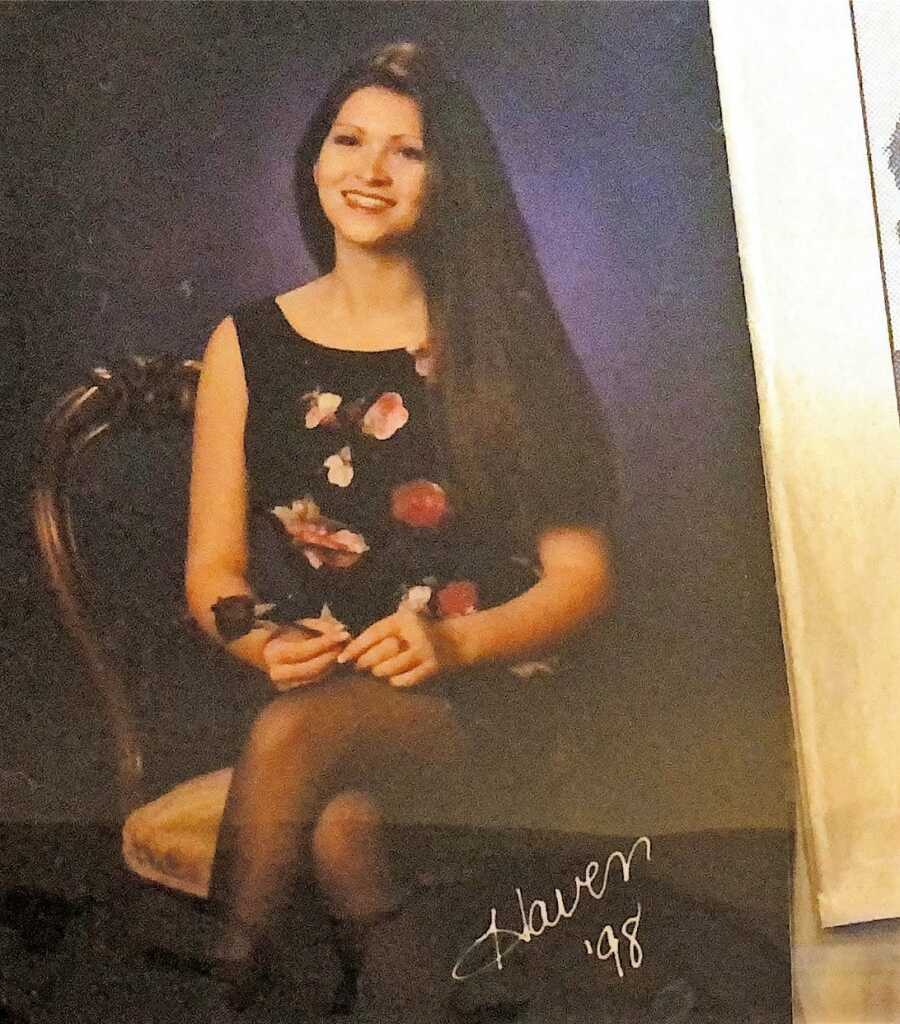 Meeting My Birth Mom
Our first time meeting was emotional, although I tried not to show it. I remember Haven being so excited and so eager to listen to everything I said. I think she was so happy because the thought of me not being angry with her had never occurred to her. We talked about her kids, my ethnicity, her family, and my birth father. She told me about how she got pregnant with me as a senior in high school and hid me for just about her entire pregnancy. She told me about her childhood and asked me a lot of questions about mine. Haven told me about how my mom would send her pictures of me when I was little, and how my mom tried to keep in touch with her over the years. The more we talked, the more we realized what we had in common (as one might imagine), right down to our religious beliefs. I met my siblings soon after that, and I was so excited to be a big sister.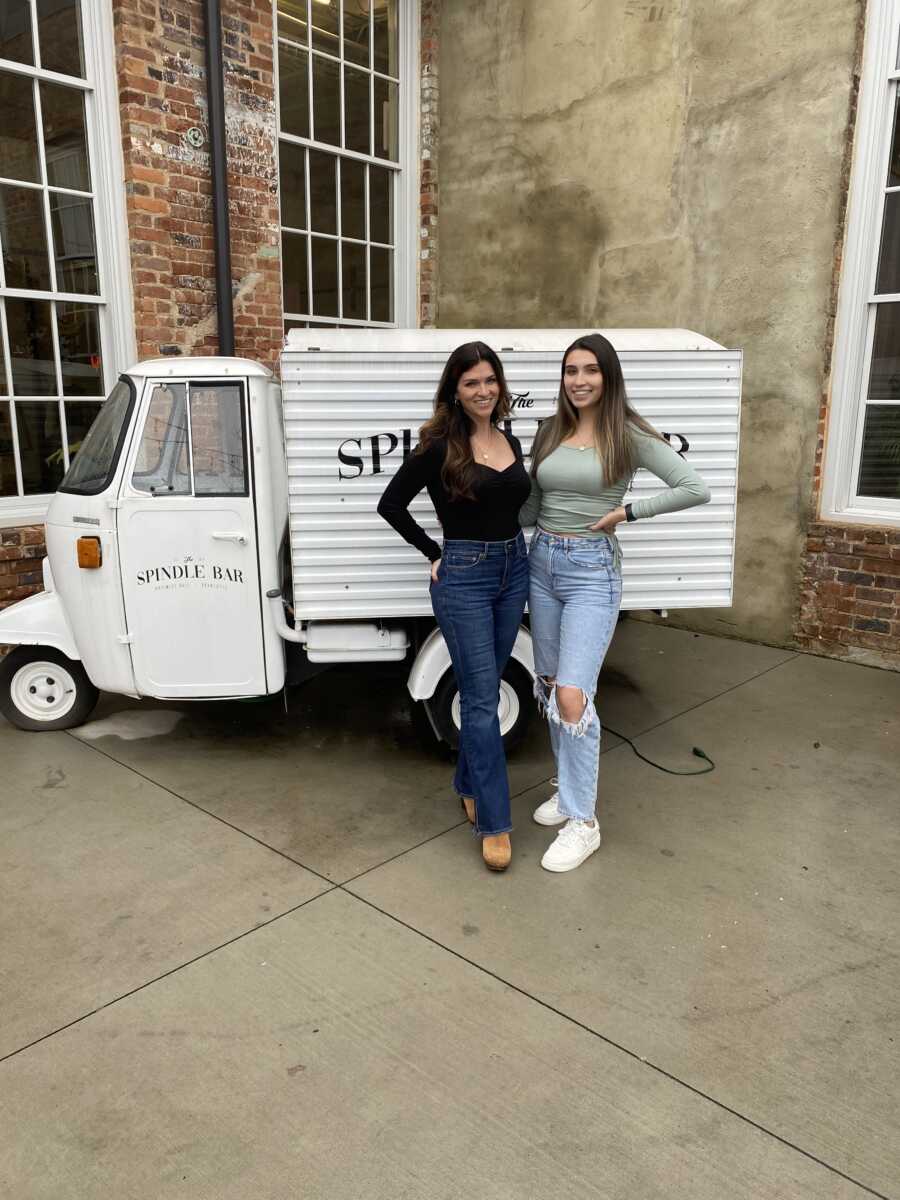 I had always been an only child up until that point, and all growing up I had prayed and begged for a sibling. God has done immeasurably more for me than I could've ever thought or imagined. The day I met my siblings was easily one of the best days of my life. These 4 little blonde angels were MY siblings, and I was ecstatic. Siena was 11 years old, Hawk 9, Channing 7, and Lincoln 2.5. They stole my heart the minute I first saw them. They didn't look anything like me, with blonde hair and the most beautiful light-colored eyes. We met for ice cream, and we talked for a long time. Siena and Hawk had lots of questions, and Chan and Linc quickly began crawling all over me. One of my favorite memories of that night is Lincoln picking me flowers. When our ice cream date came to an end, I think we were all sad to part ways.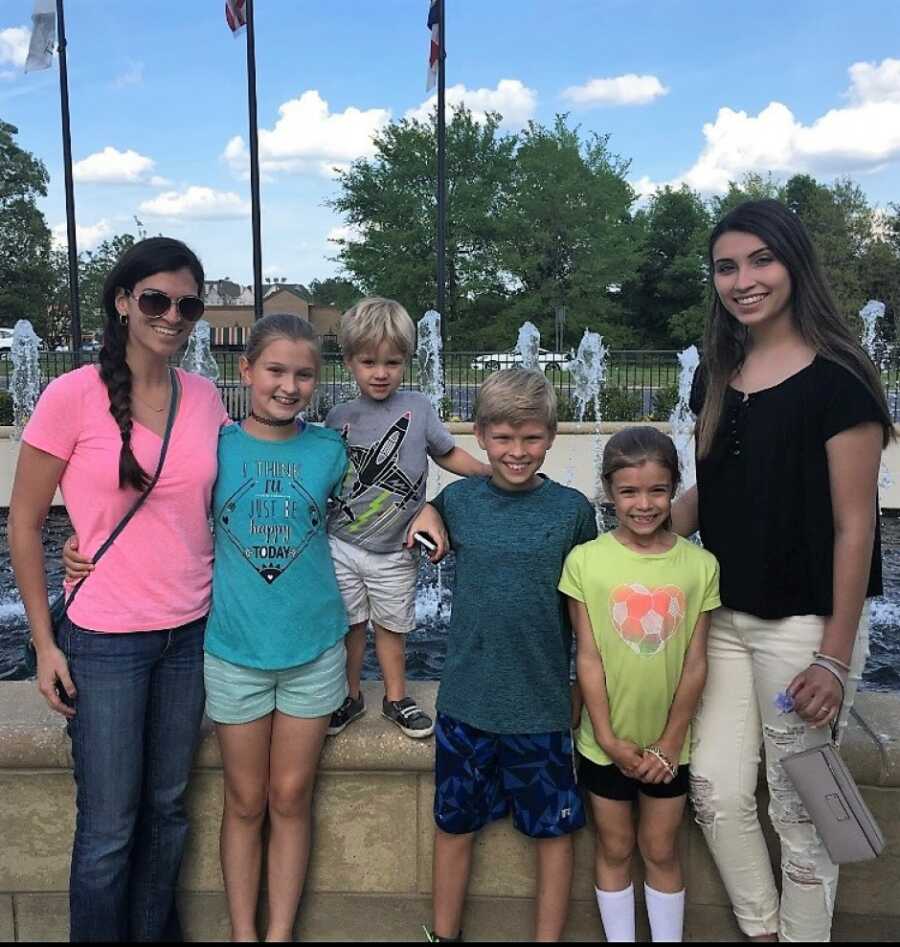 Building A Relationship
My mom and Haven began talking to each other, and we soon began to have lunches and dinners and go to church all together. My mom, Haven, her mom, and my 4 siblings. I believe our newfound bond was a light in all of our lives as Haven's parents were recently divorced, my parents were separated, and Haven was still getting used to being a single mom. We had a lot of fun together that first year. There were lots of firsts, like going to my sister's soccer game for the first time, visiting them at school for lunch for the first time, our first time taking photos together, our first sleepover, our first Christmas, etc. Haven let me take her kids on little dates and have them over for sleepovers, as I was so eager to make up for the lost time. They all accepted me with open arms.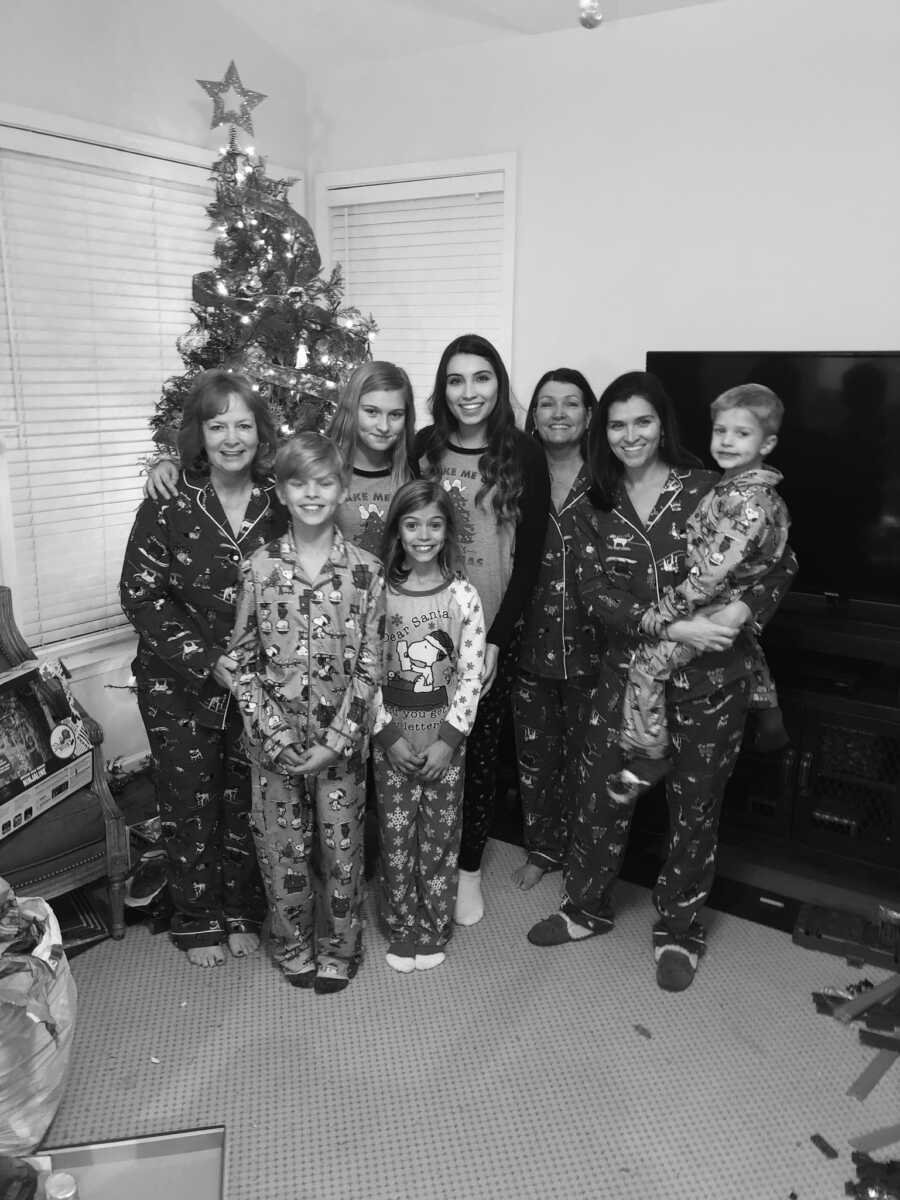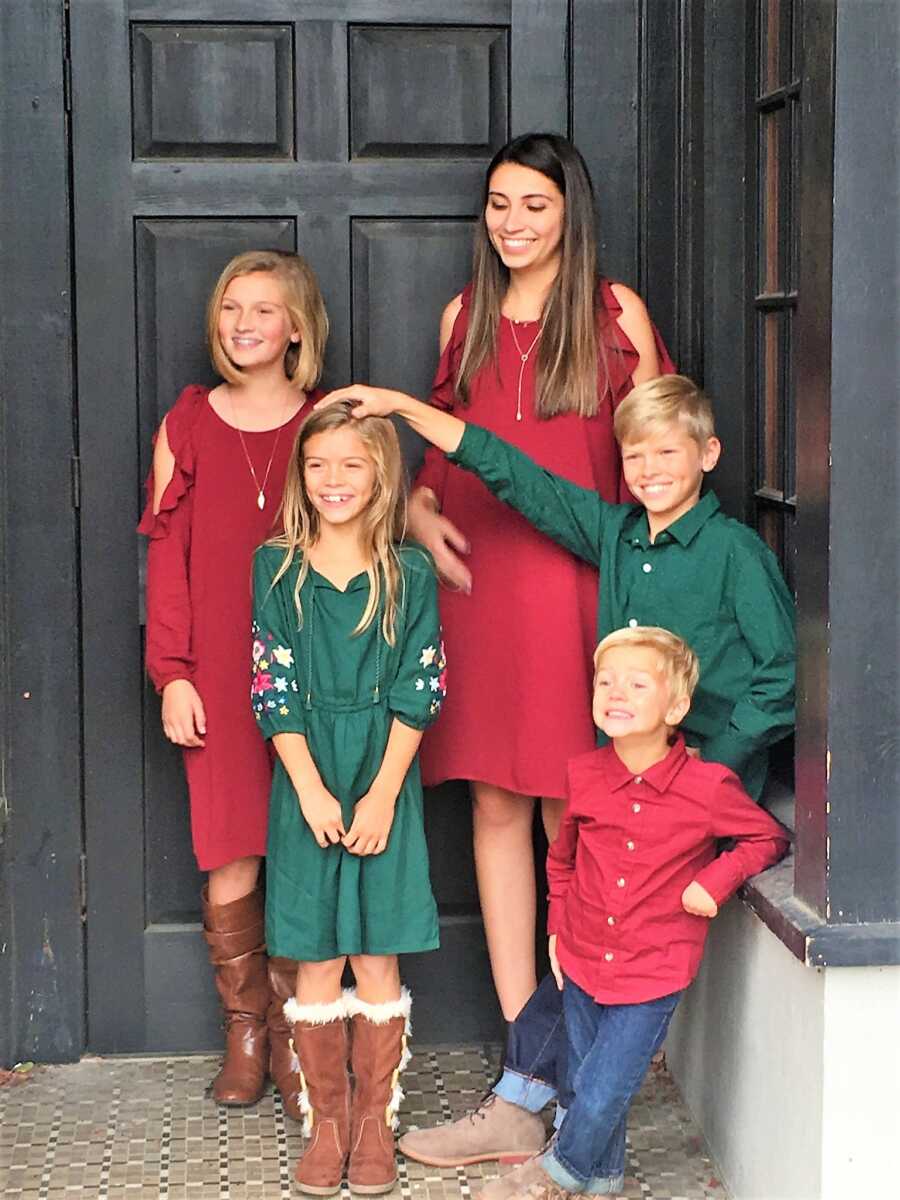 One of my favorite memories is our first Christmas together. My mom and I went to Haven's for Christmas Eve and took part in all their Christmas Eve festivities, right down to matching pajamas. My siblings and I all huddled up on the couch and I read them 'The Night Before Christmas.' Another favorite memory of mine is when my mom, Haven, and my baby brother drove up to my college to spend my 19th birthday with me. I got to show off my cool and adorable little brother to all my friends, and I got to introduce my mom and Haven to all my new college friends. I have lots of favorite memories with my siblings, and I know we have many more to make. My siblings quickly grew to be my best friends, and the relationships I have with each of them is something I will forever cherish.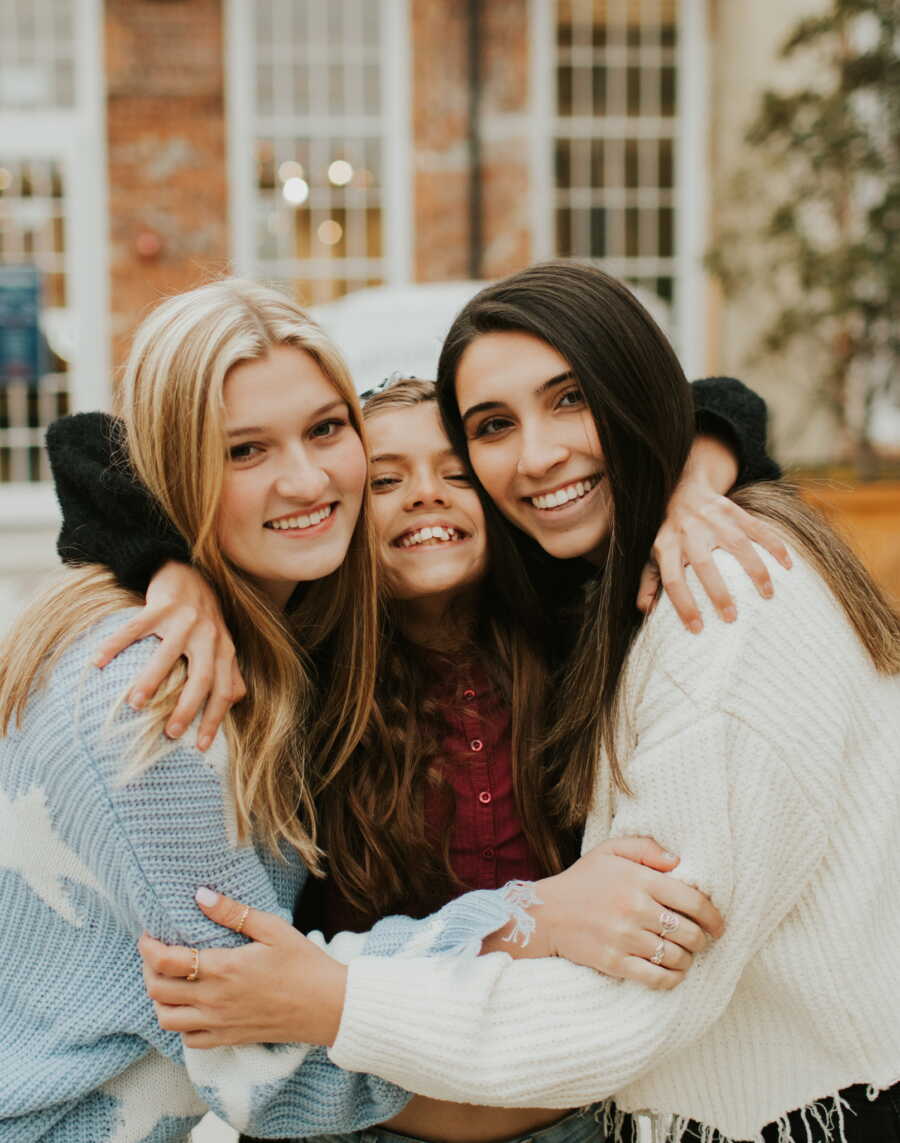 While I threw myself into being a big sister right away, it took a little more time for my and Haven's relationship to blossom. I think I was worried about hurting my parents' feelings. Over the last 5 years, Haven and I have built a strong bond, and have an understanding that she's not my mom, she could never take the place of my mom, and she would never try to. We have a sister-like friendship, we talk all the time, and we actually currently live in the same neighborhood.
Growing up, I often wondered what my birth mom would be like, but I never imagined she would be such a beautiful person inside and out. I had hoped she would be, and it sounds strange, but it feels good knowing I come from such a great person. Haven shows kindness and selflessness in everything she does. She gives freely and is so compassionate to those around her. I admire the relationship she has with God, and the awesome mom she is to her kids. I never would have imagined the bond I would share with my siblings and Haven.
I am so blessed to have such a great family (adoptive and bio) and an even greater God."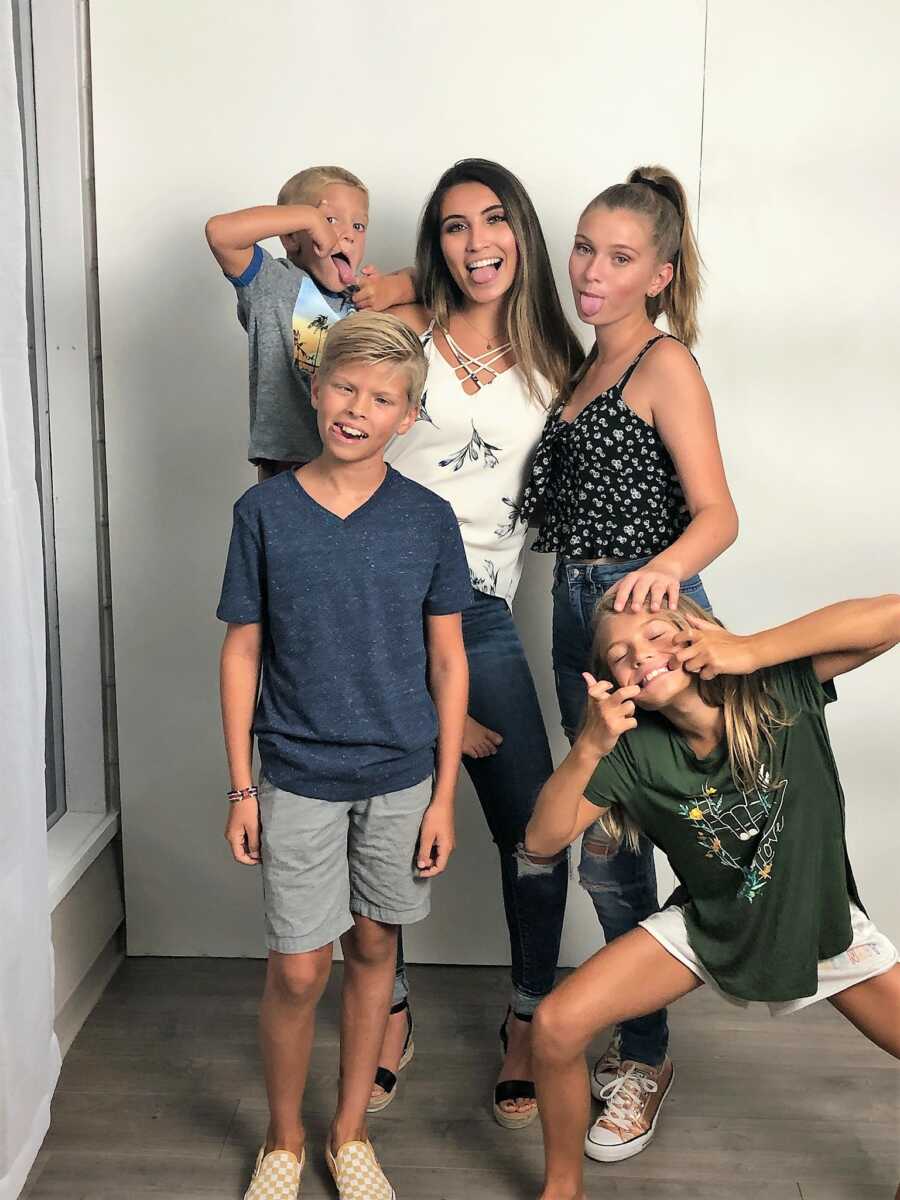 This story was submitted to Love What Matters by Sarah Ashley from Charlotte, NC. You can follow her journey on Instagram.  Be sure to subscribe to our free email newsletter for our best stories.
Read more stories like this here:
'The adoption lawyer said, 'See you soon!' We both said, 'This is it!' Our family of 6 was complete, or so we thought.': Couple adopt daughter's sister from foster care, 'She's the piece we didn't know we were missing'
Help us show compassion is contagious. SHARE this beautiful story on Facebook with friends and family.