"After my boys were born, there were appointments.
To check their latch.
To check their weight.
To check their hearing.
To check the color of their skin for signs of jaundice.
There were appointments.
There were regular pokes and prods.
Their well-being was front and center.
I'd say, when it comes to our health-care system, they were well taken care of.
Then there was me.
A first time mom without a clue.
Engorged, bleeding, and stitched up.
Sent home with some painkillers and stool softeners.
Thrown into motherhood with the expectation my instincts would kick in.
That I would know how to handle colic and late-night feedings.
That breastfeeding would come as nature intended.
That my husband would sense my spiral into depression.
That I would know how to live in my new and very foreign body.
That this stomach wouldn't make me feel hideous.
And my mind wouldn't make me feel less than they deserved.
No one poked me.
No one prodded.
No one checked my stitches, my healing, or my sanity until eight weeks postpartum.
And even then, it was a pat on the back and I was sent on my way.
Our world forgets about mothers.
We slip through the cracks.
We become background noise.
And in that we learn our role… our place in our family unit… to always come last.
Folks, we can't put mothers last.
Our babies need us.
To be healthy.
To know that we are worthy.
To know that Motherhood, while natural, can sometimes feel like the least natural role in our life.
And that deserves attention.
That mothers deserve attention.
We need our world to fuss over us the way they fuss over ten fresh fingers and ten fresh toes.
We need to be seen.
We need to be heard.
We need someone to not only ask if we're okay but to check time and time again, just to be sure.
We're not just a uterus.
We're not just a lifeline to a new and precious soul.
We're mothers.
And we need someone to make sure we're ok, too."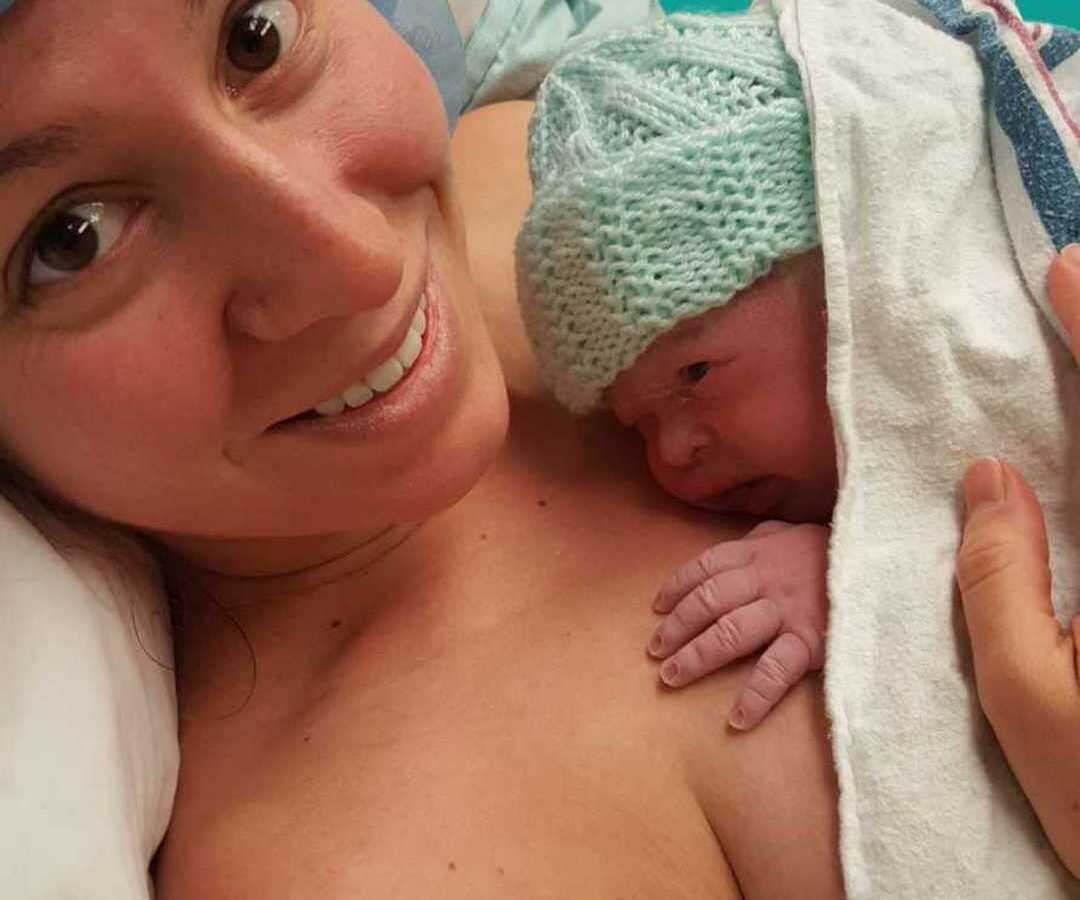 This story was submitted to Love What Matters by Annie Lawton of Grown Up Glamour by Anneliese Lawton. The article originally appeared on Facebook. Be sure to subscribe to our free email newsletter for our best love stories.
Read more stories from Annie Lawton:
'I've tried purging, organizing, shelves, bins and baskets. And yet, tiny pants, pieces of Lego, socks, and random forks are scattered all about.': Mom's sweet reason for appreciating messy home
'Sweetie, you do that far too often. Stop apologizing for your family.' Wait.': Mom shocked by elderly woman's reassuring kind gesture out in public
Provide beauty and strength for others. SHARE this story on Facebook with your friends and family.