"'We don't want a baby who is too dependent.'
'We don't want a baby who is too attached.'
So, we spend those early years pushing our children towards independence.
At a time when we are their worlds.
We tell them they need independence.
They don't need us as much as they think they do.
We tell them that they are big boys or girls.
And we push. And we push. And our babies resist. And we find their resistance suffocating. But we are told to continue pushing, telling ourselves that we NEED this holy grail.
This, this independence…
Then as our children become teens, they tell us that THEY
WANT more independence.
That THEY NEED it. They tell us that they don't need us as much as we think they do.
They tell us that they are grown up.
And we resist. And we resist. And they tell us that we are suffocating them. And our children push but we keep on resisting and we tell them that they are not as ready for independence as they think they are.
And the irony of that scenario is unquestionable.
Something that seemed so important in those early years.
But what did we expect?
To have a 15-year-old still refusing to sleep in his room?
To have a 16-year-old insisting on being with his parents every night instead of seeing his friends?
To have grown up children who want to stay home and cuddle up to us night after night, unable to fall asleep unless in our arms?
And as our children grow up, and move out, and are no longer our children, we are no longer the center of their worlds.
And should we be lucky enough to have grandchildren, when we hold them, we will gaze into their eyes and melt in the dusty pools and wrap our fingers around theirs.
And smell their hair, and drink in their very existence, forgetting about everything else that is happening around us. We allow ourselves to be in the moment. The moment that we never allowed in those earlier years.
We just love them for now.
No thought to the future.
But our minds have plenty of thought to the past.
We cast our minds back to a time when we longed for our own children's independence. And how it was gone in the blink of an eye.
And we wish for that time back. We wish for a time when our children depended on us.
And we realize that perhaps it wasn't as suffocating as we once thought it was.
When we were the center of their worlds."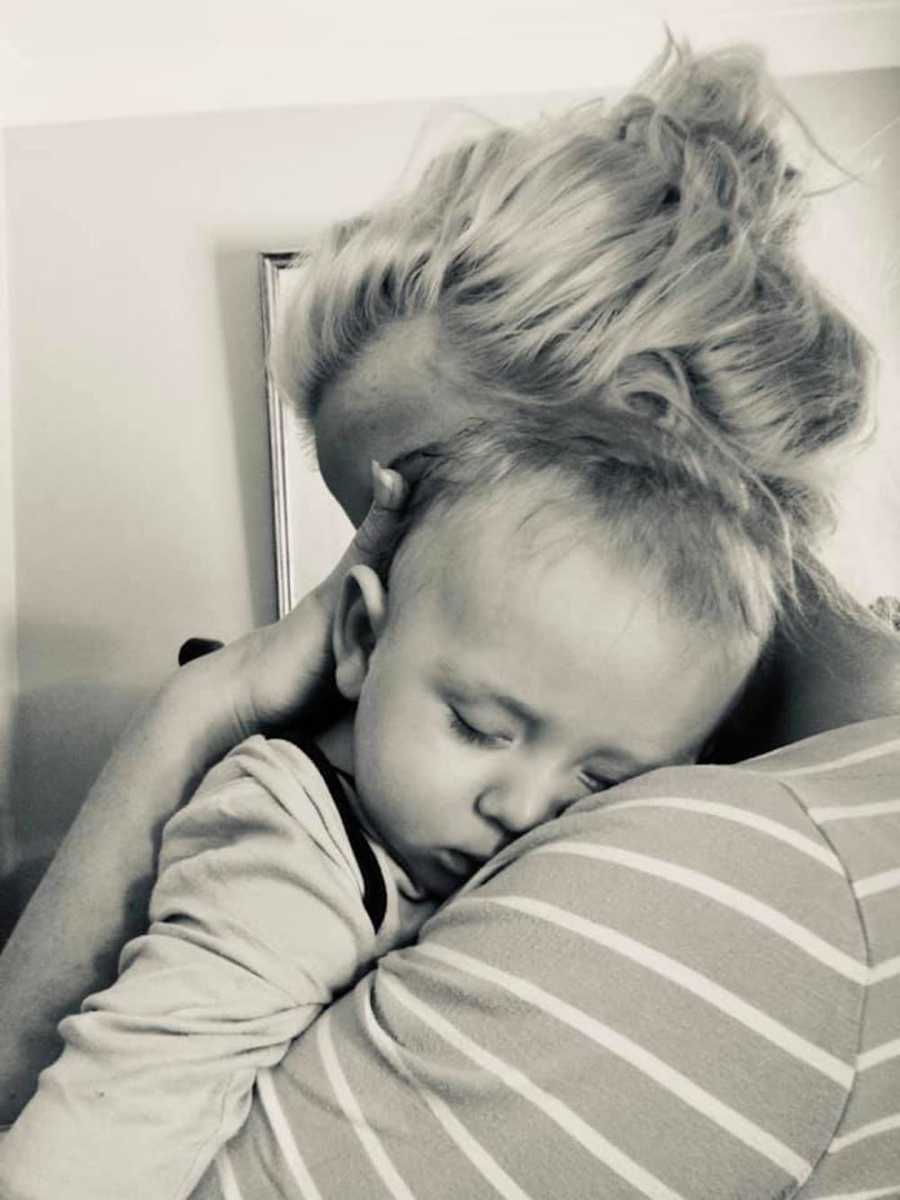 This story was submitted to Love What Matters by Kate Thornalley of Mrs. Mombastic. You can follow her journey on Facebook. Be sure to subscribe to our free email newsletter for our best stories.
Provide beauty and strength for others. SHARE this story on Facebook with your friends and family.