A Tearful Moment
"'Mommy, will the new baby be autistic?' I was driving to the store with my 7-year-old daughter, Keziah, and her question caught me off guard.
Keziah is my eldest, and her sweet 4-year-old brother, Koimburi, was diagnosed with autism two years ago. Now that I'm pregnant with our third, Keziah has been brimming with curiosity about her new baby brother. But this question gave me pause, and I racked my brain for all the reasons she could be asking. Was she hoping for a different kind of connection, a different kind of play experience with her new sibling?
Because he's autistic, Koimburi doesn't play in many of the 'typical' ways, so his bond with Keziah is unique. Their love for one another is obvious and deep, but learning to connect with one another has definitely been a journey. Our family celebrates neurodiversity – the concept that brains work in different ways, and none of those ways are 'better' or 'worse.' Still, I couldn't judge a 7-year-old for being honest about her experience, right?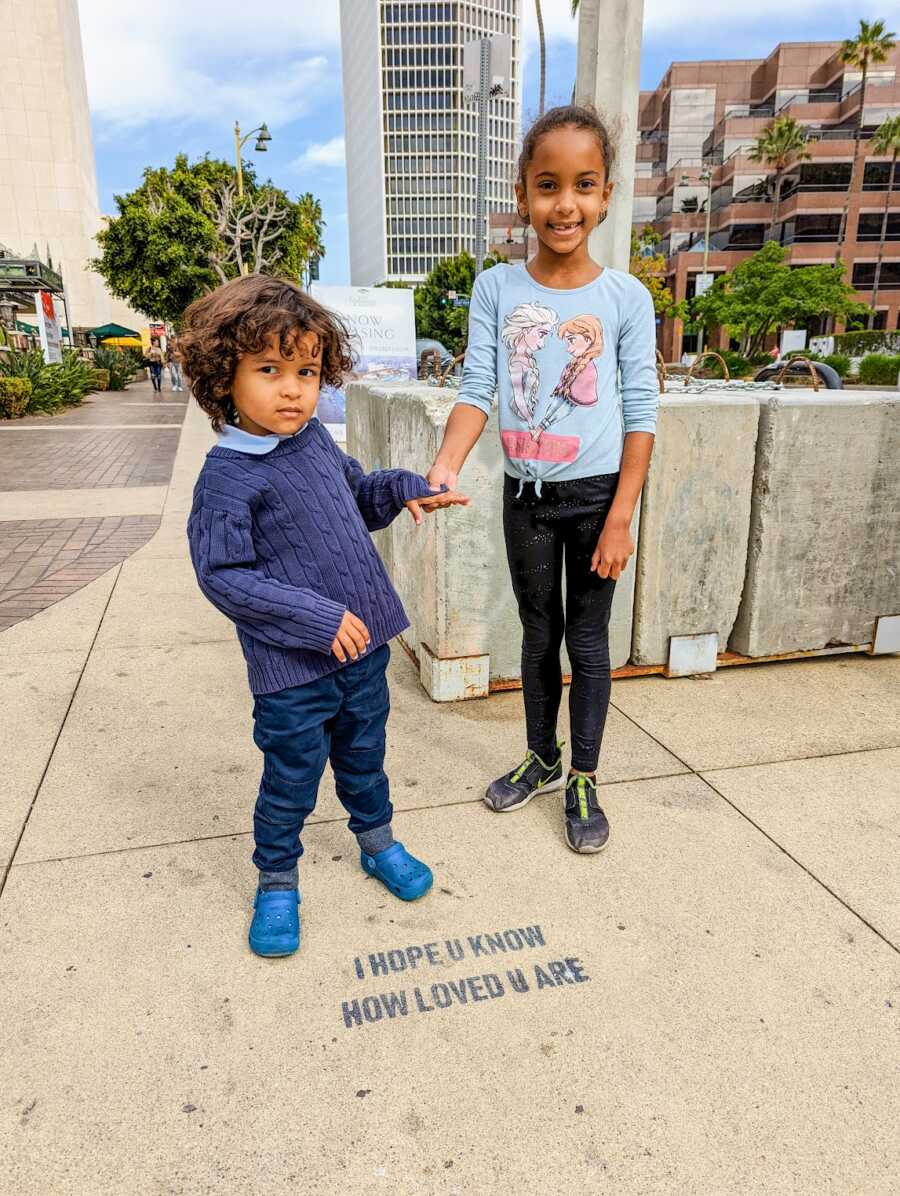 As I mentally prepared for a difficult conversation, I answered slowly and factually. 'Well, there is a greater chance of us having another autistic kid since we have one already. It's probably around 20%. But in general, only about 2 or 3 out of every 100 kids are autistic.'
'I know,' she replied in a sweet, pleasant voice. 'That's why we're so lucky to have Koimburi!' Tears welled up in my eyes, moved by her matter-of-fact, whole-hearted acceptance.
'You're so right, my love.'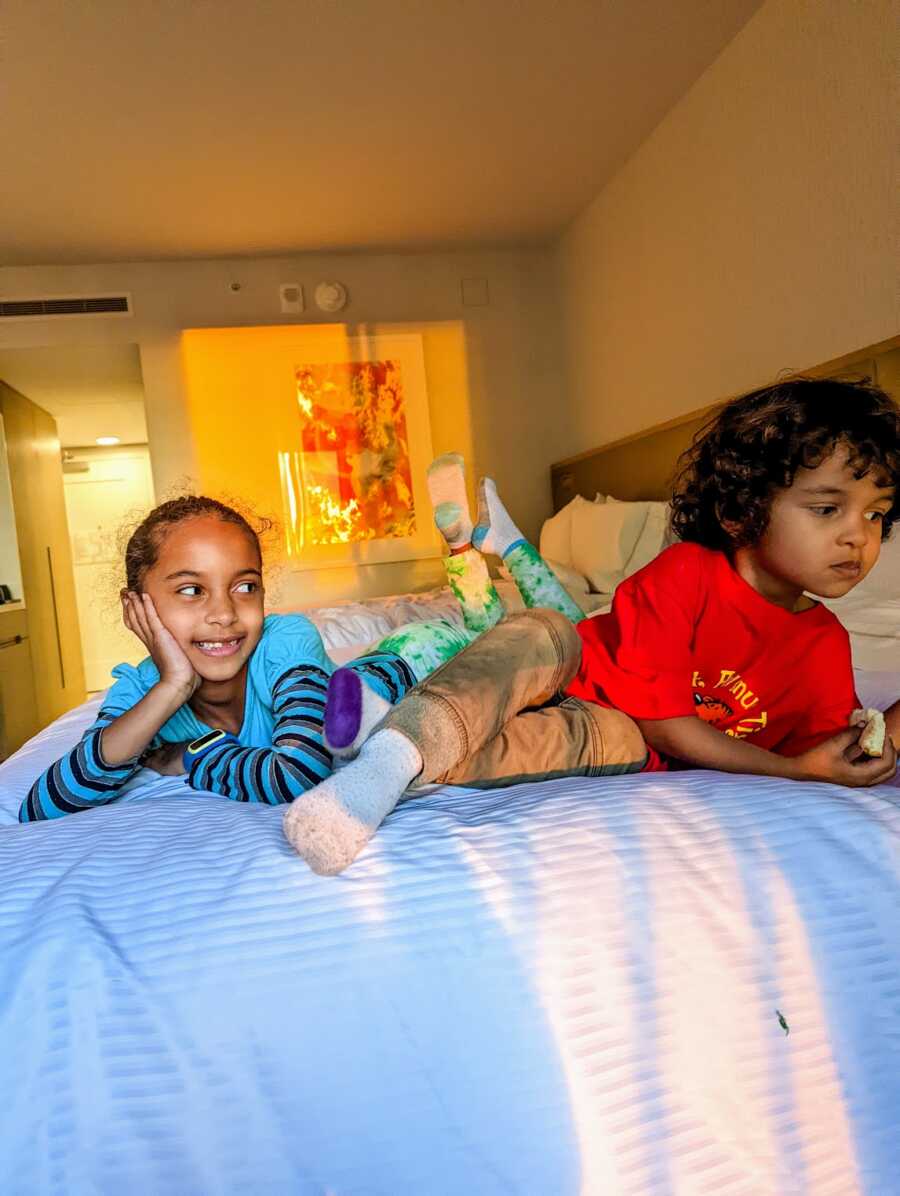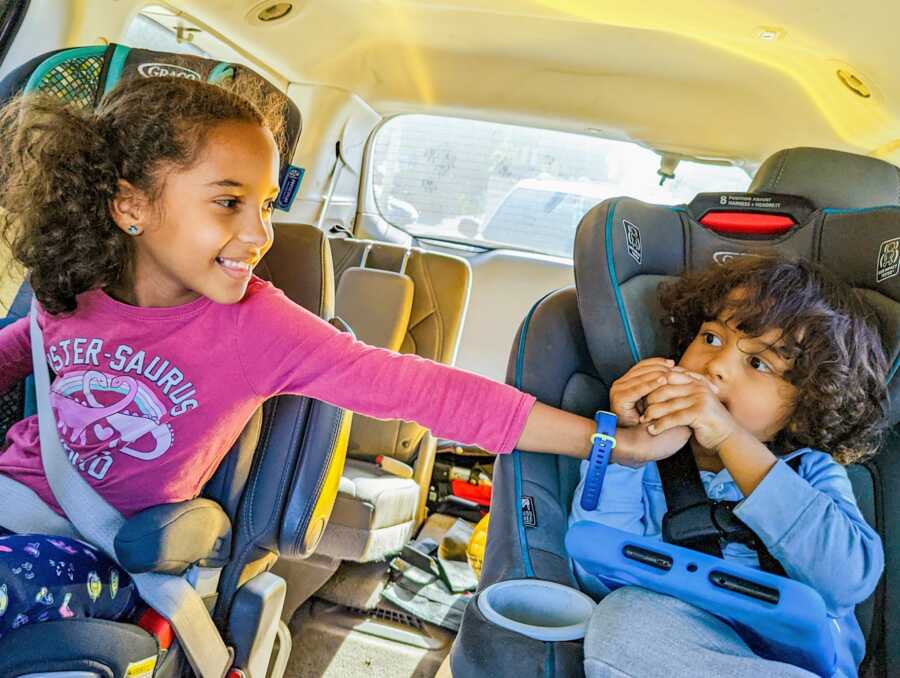 Our Journey With Autism
Lucky.
Two years ago, I never could have predicted hearing that word to describe my son's neurotype. My son had a speech regression just before his second birthday, and when we'd Google the cause, 'autism' was always the first result. Unfortunately, at the time, that word filled me with fear. I knew almost nothing about autism, so my mind was flooded with the messaging I had consumed all my life from our ableist society; he would be 'different,' ostracized, and unable to connect with others, do well at school, or have a fulfilling life. It pains my heart to even type these things now, but in order to change those stereotypes, the first step is to acknowledge them.
On the day of his diagnosis, I was told it was reversible, that we could work hard and make it disappear. This attitude is common, believing autistic traits should be minimized in order to thrive in a neurotypical society. Since that day, though, a whole new world has opened up to me. I've learned autism is part of the essence of who someone is. It can't be separated from them, and it doesn't need to be cured. It's society that's broken – not autistic people. When we embrace the diversity of how our brains operate, we can fight the ableism and barriers that make it hard for autistic people to thrive, instead of fighting autism itself.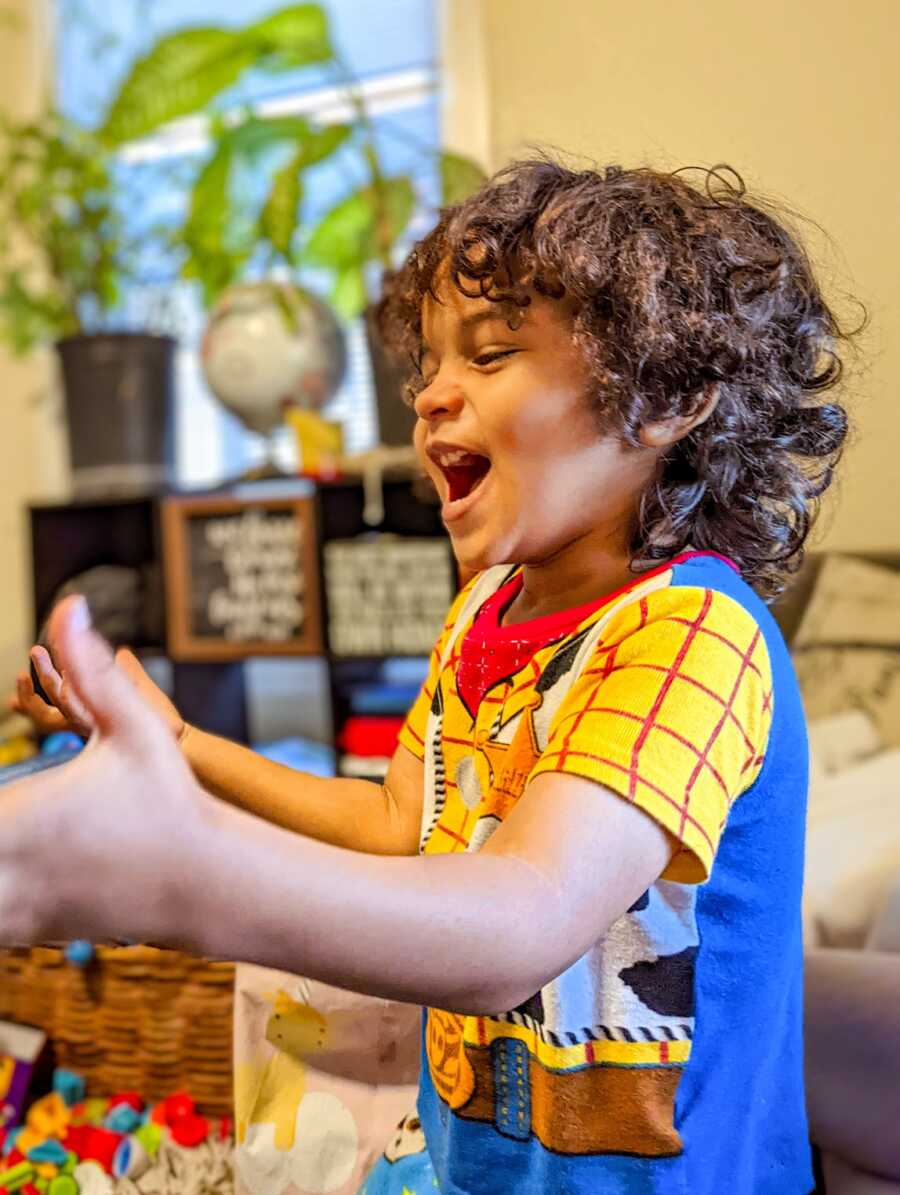 Kicking Ableism To The Curb
Growing in this understanding hasn't been easy, and I credit the many autistic adults whom I've met on social media for their advocacy, education, guidance, and friendship on this journey. Uprooting everything I thought I knew has been uncomfortable and humbling. But witnessing Keziah's journey is healing for me. The voices of our ableist society are loud, but the love she shares with her brother is louder. From the age of 3, she has started from a foundation of connection, and she's already taught me so much about what it means to radically embrace Koimburi for all of who he is.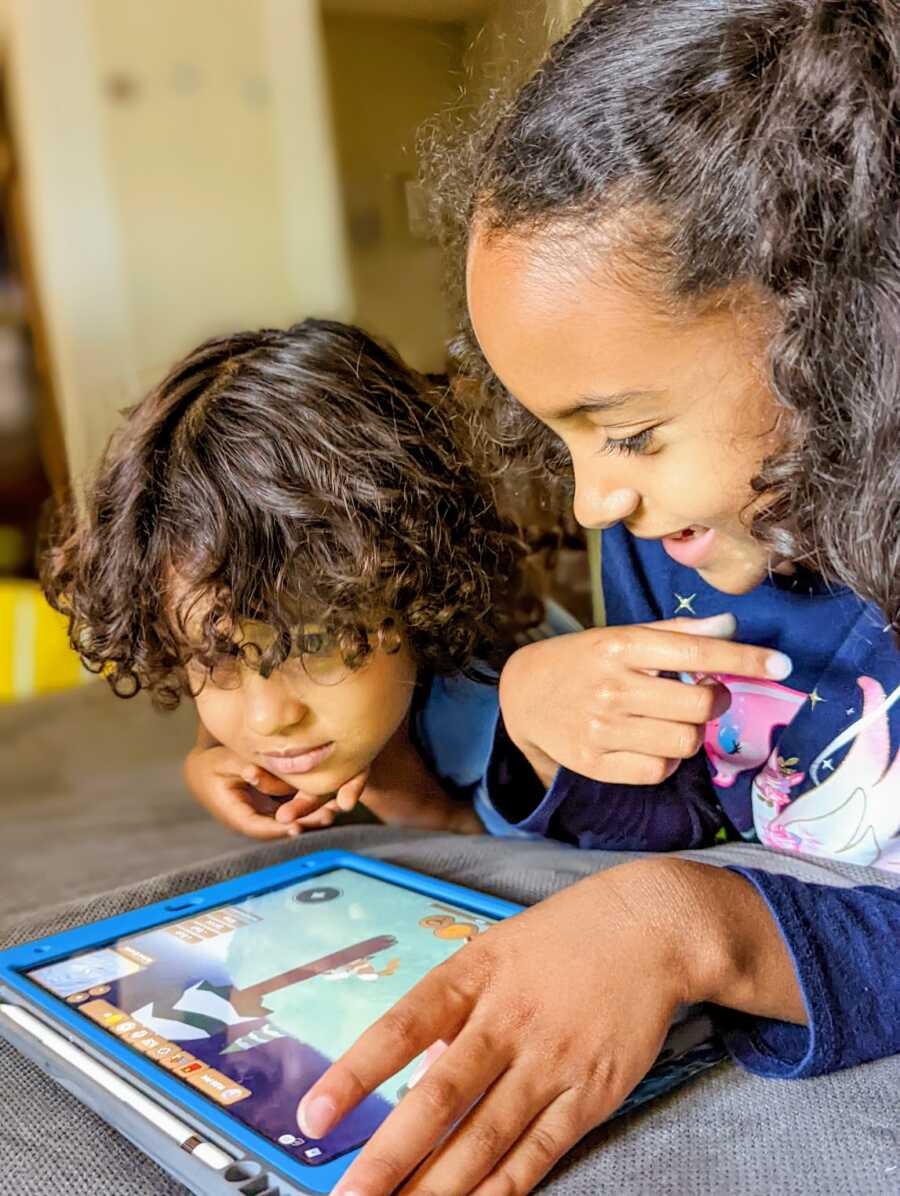 Meanwhile, Koimburi has taught me the beauty of seeing the world from a different perspective. His joy is unlike anything I've ever witnessed; his smile lights up not just his face, but his whole body as he jumps and runs and laughs until he falls over with glee. And he's attuned to the present moment in a way I strive for. He examines what's in front of him with all five senses, immerses himself in nature, and always pauses to feel the sun on his cheeks and the breeze in his hair. How could we not treasure his perspective? How could we not eagerly embrace all of who he is? We truly are the luckiest, in so many ways.
And if our new arrival this fall ends up being autistic like his big brother, he'll be the luckiest boy in the world to have a brother who will understand him deeply, and a sister whose radical acceptance and love teaches and inspires me every single day."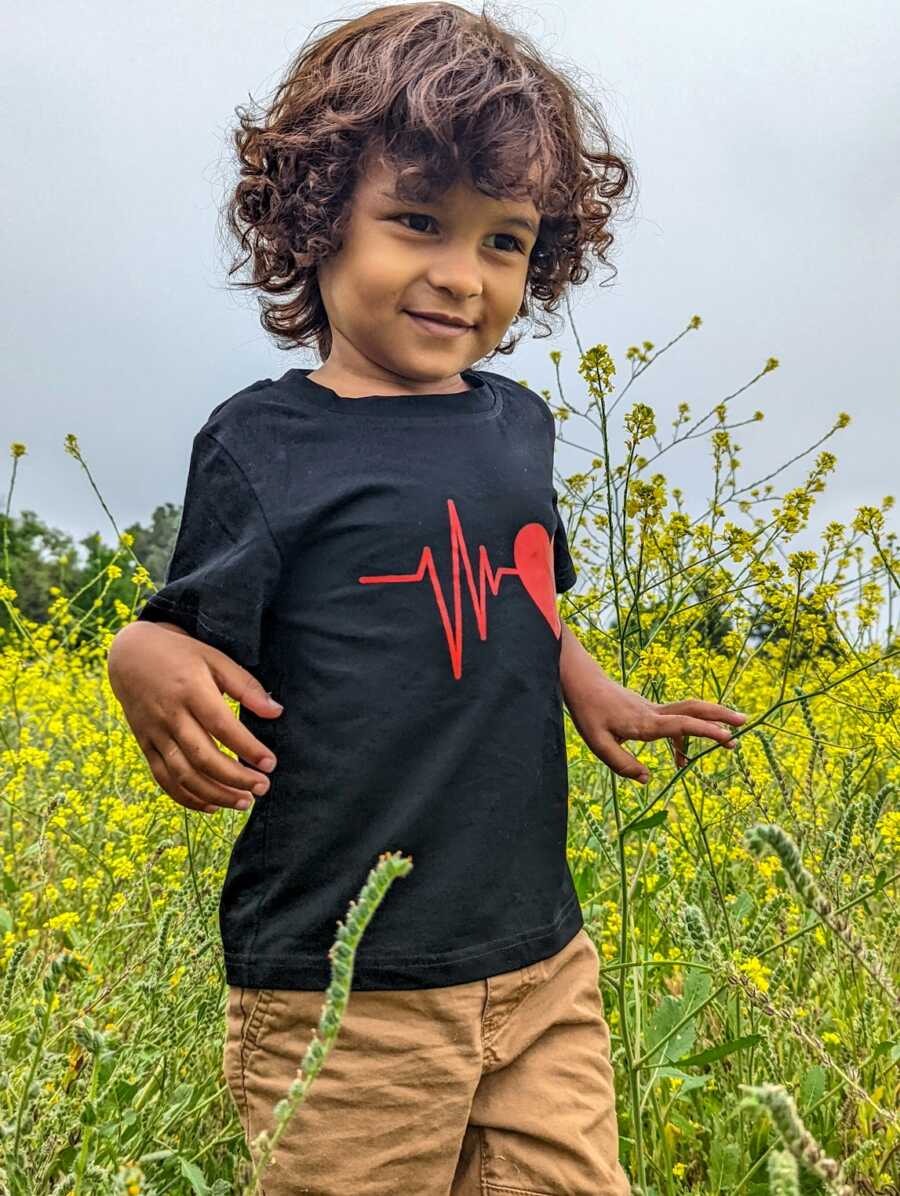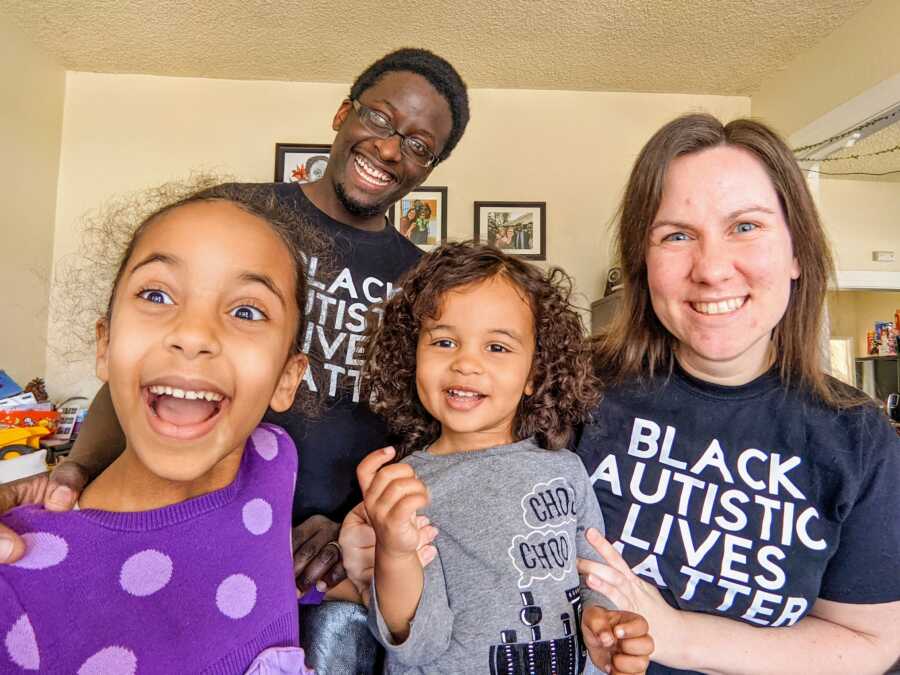 This story was submitted to Love What Matters by Ellie Hunja. You can follow her journey on her Instagram and Facebook. Be sure to subscribe to our free email newsletter for our best stories.
Read more stories like this:
'The entire night he gleamed from ear to ear.': Community rallies to include boy with autism, rare diseases in school marching band and make his dreams come true
'No one stops the wheelchairs, the elderly, or those with physical markers of disability. Just our family.': Mom of 2 kids with autism shares PSA on traveling
Help us show compassion is contagious. SHARE this beautiful story on Facebook with friends and family.