"Last Thursday my boys had a tough day at school. It is hard as a parent hearing about those hard days at school. I felt sad and discouraged.
The tough day bled into the afternoon, and, before I knew it, the triplets were in full on meltdown mode. All three of them.
One of the most overwhelming things for me is when my three kids are losing it, whining, crying, screaming – all at the same time.
I did my best to redirect and not take in the emotions of my kids. I suggested going for a walk, watching a show, having a snack, but nothing seemed to help. And then finally, in a whisper, my sweet Jax leans in and asks, 'Can I take a candle bath and listen to soft music?'
'Yes, of course baby.' I lit a few candles, got some orange juice and apples to snack on, and turned on 'Resurrecting' by Elevation Worship. Peace filled the air and Jax quickly calmed down.
'Your name, your name, is victory. Your name, your name is Christ our King.'
As Jax sang these words, he personally found peace in whatever was going on in his little mind that I struggled to understand.
I sat in the hallway, my head in my hands in tears, asking God for the same peace He was giving my boy. Parenting is hard. Half the time I don't know if I am doing things right. But more than anything when I think back to this day, I am so incredibly proud of Jax's self-regulation and his ability to say what he wanted and needed.
Sometimes we forget that our kids need their own forms of self-care too. They sometimes need a mental break just like we do.
I often take baths to relax and allow my brain to slow down. Often times, I think our kids hit a mental wall too, and it is important for us to teach them how to slow down and take breaks also. It is amazing how at times these moments with our kids turn on a light bulb in our minds as parents.
I learned such a great lesson from this day and how to offer support and teach my kids self-care in the crazy overwhelming moments. We all need a break at times, even our children."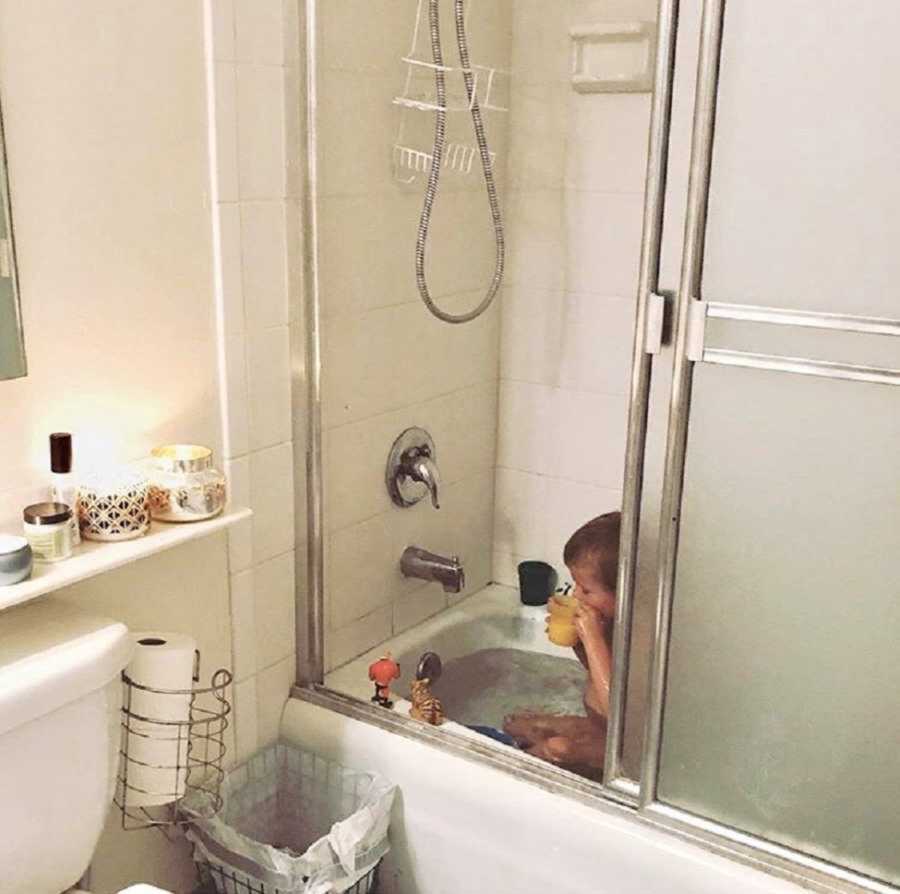 This story was submitted to Love What Matters by Desiree Fortin of California. You can follow her journey as a mom of triplets on Instagram. Be sure to subscribe to our free email newsletter for our best stories.
Read more powerful stories like this:
'She looked at me with tears in her eyes. 'Are you just having a draining day?' She hugged me. 'I'm just tired mommy.' That's when I realized. Mental health is top priority.'
'My daughter saw a spa day on TV and asked if we could 'belax' and have one too. After some contemplation, I thought, 'Why not?'
Do you know someone who could benefit from this story? SHARE on this tender moment on Facebook.