"My daughter is all girl…well, most of the time. She enjoys dirt and football with her dad, too. Lately though, she's into the animated show 'Fancy Nancy.' Recently on the show, she saw a spa day and ecstatically asked if we could have one. After some contemplation, I thought, 'Why not?' She squealed just like a sweet little girl you'd see in a movie when I said yes. Her enthusiasm made me just as excited.
So, I went for it and picked up some items at the local Dollar Tree: headbands, my daughter's favorite color of nail polish, and pedicure supplies. They had some neat cooling cucumber eye masks, which I also purchased instead of a real cucumber! My daughter's favorite candy is Smarties and Dollar Tree happened to have some Smarties chapstick, so of course I got that too. I spent under $20 and could have even spent less if I had chosen to scrounge stuff up from around the house instead.
Other items I purchased were chocolates, strawberries, a face mask, lavender bath salts, and sparkling grape juice to make our spa day extra special and exciting. Walmart had some nightgowns — our favorite — on clearance for $8!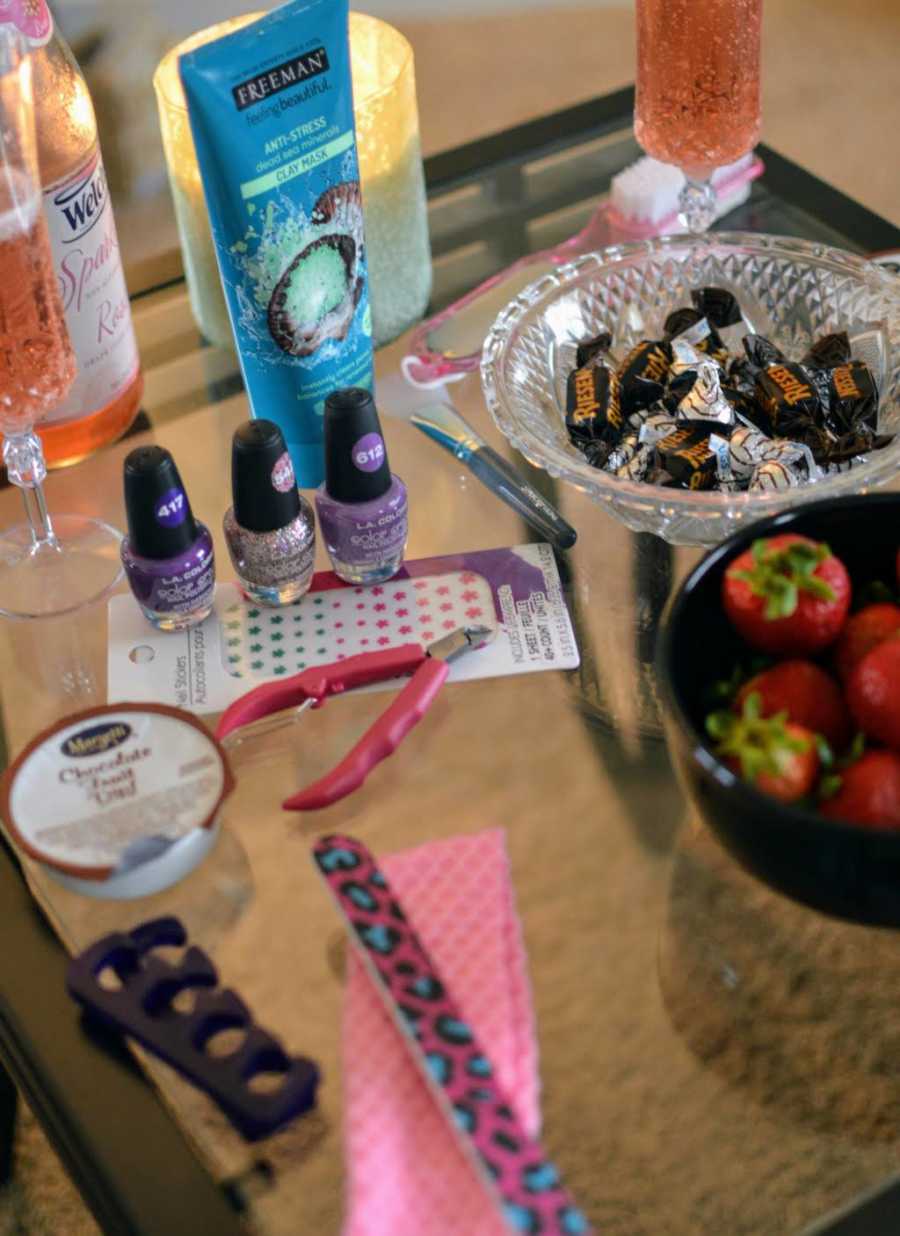 When my daughter walked through the door, I had everything set up. I'll never forget the look of excitement on her face.
First, we soaked our feet in lavender bath salts with some carnations I already had. Our soak was followed by a purple, glittery pedicure.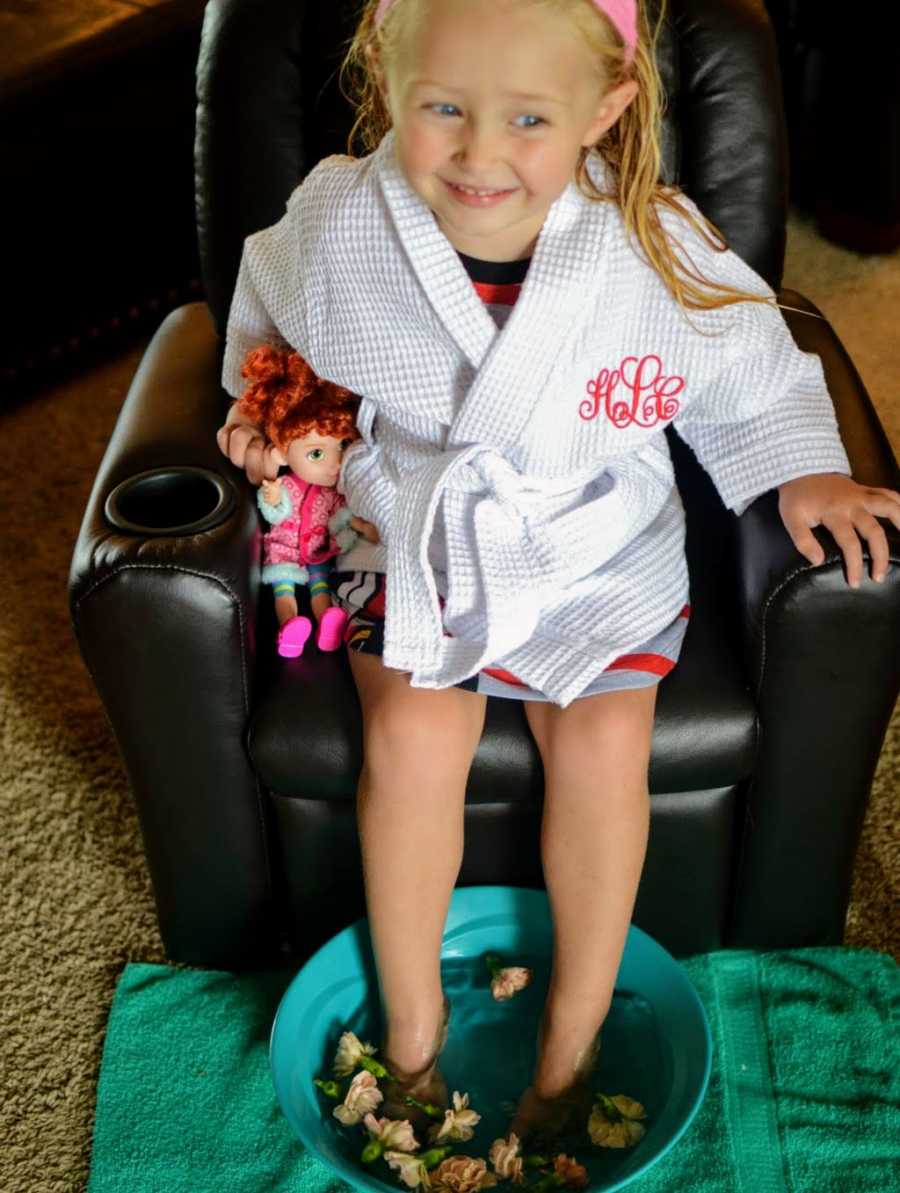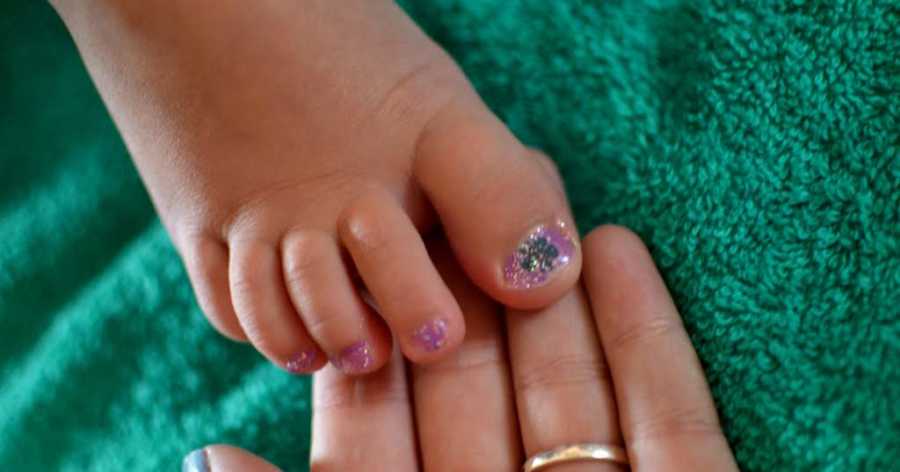 During our spa, we enjoyed strawberries, chocolates, and sparkling juice. We also listened to some soothing music, had some giggles, and 'belaxed' as my daughter says.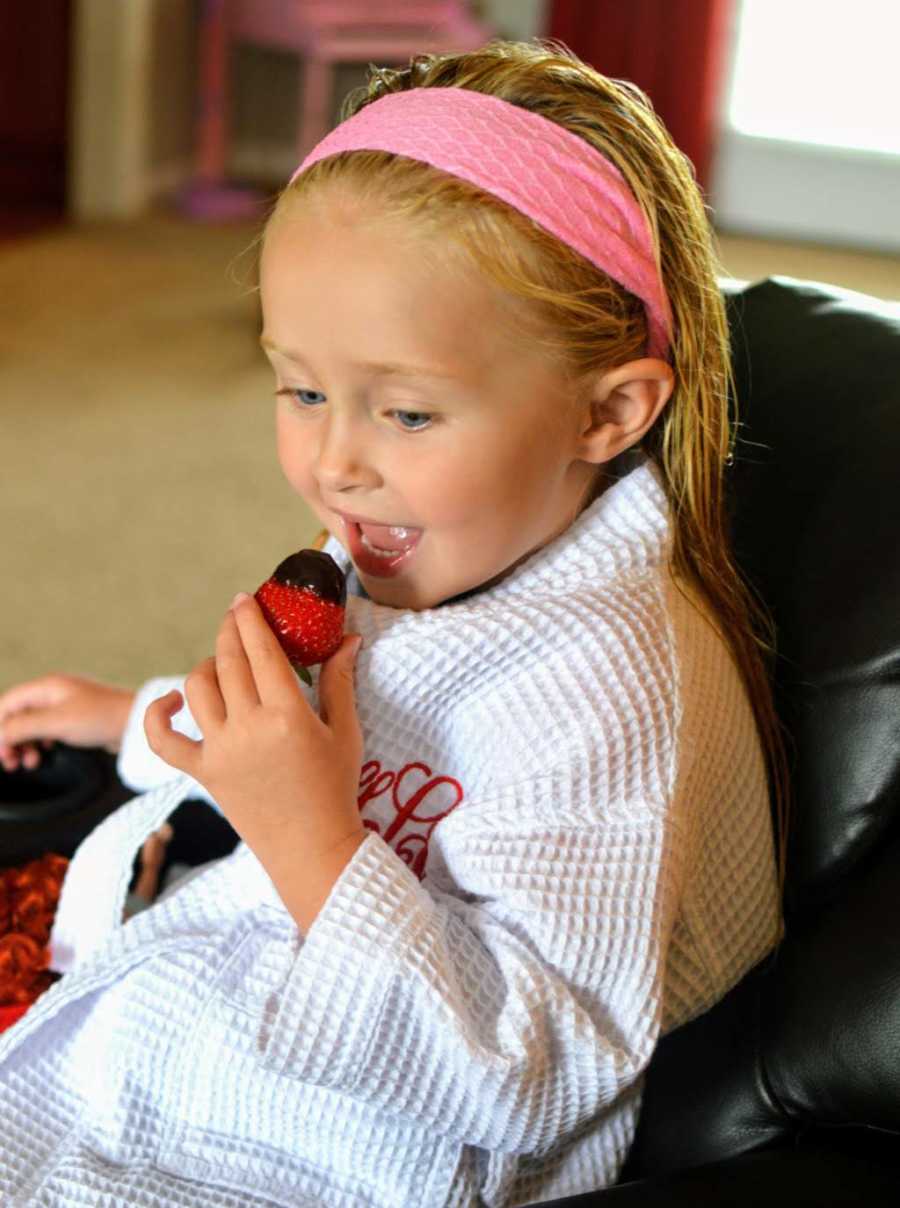 My daughter's face was priceless upon seeing her mask on for the first time. She absolutely loved that it was blue and that it smelled really good! The Smarties chapstick was also a hit and a great finishing touch.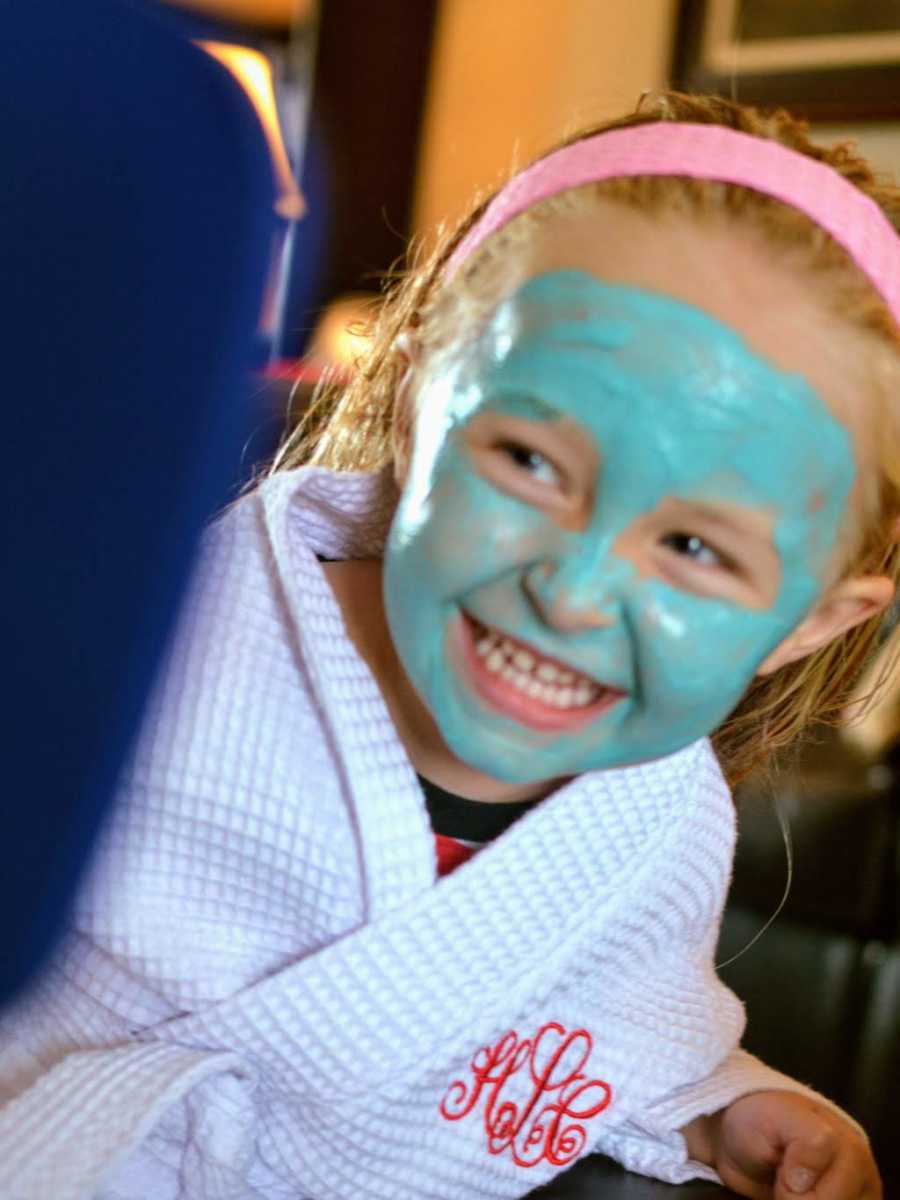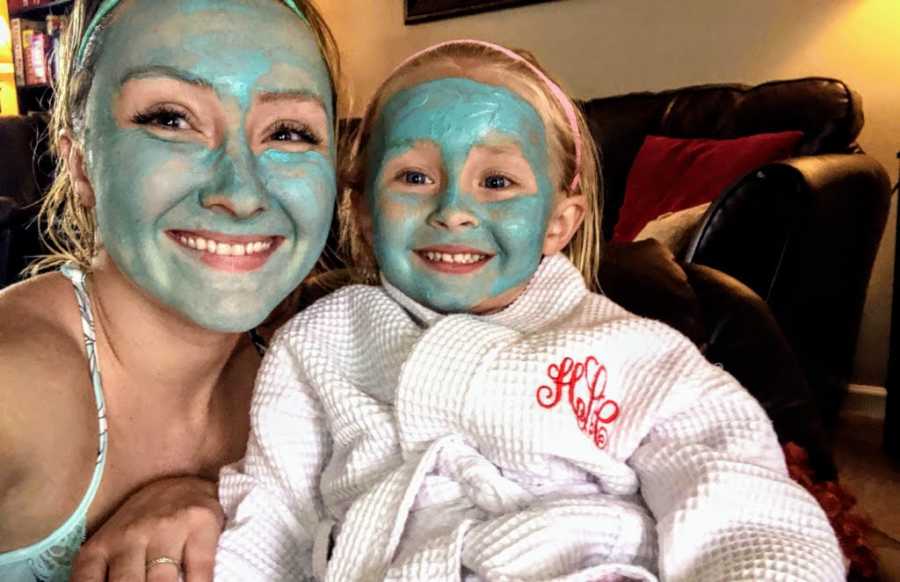 At the end of the spa day, she was feeling fresh, clean, and beautiful. She was so relaxed and didn't have a single care in the world. We had an absolute blast and definitely plan to do it again!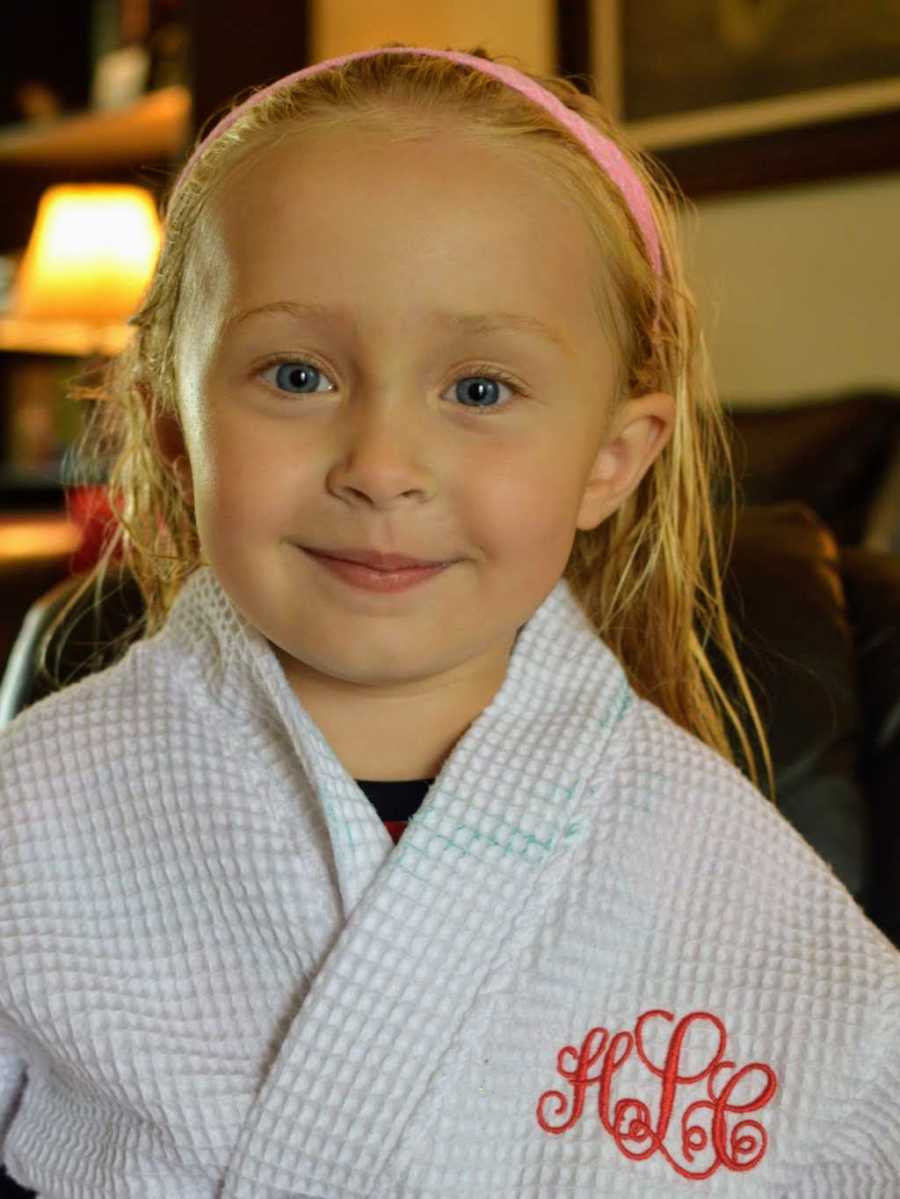 As mothers, it is important to take some time to think about our mental health and self care. Some days it can feel like we are barely treading water. But we must also remember our children need time to self care as well. It's not all about the iPads, fun desserts, and play time. I'm talking about deep, uninterrupted relaxation.
There's going to be bad days, good days. Angry days, sad days. There is always a universe of emotion going on inside our children's heads each and every day we may not fully understand or know about. Maybe they're feeling down about themselves. Maybe that math problem took too long to solve and their confidence took a hit. Or maybe that boy at school said something he shouldn't have. Whatever it may be, it's so important to make room for relaxation days. It can make a world of a difference and I guarantee they will cherish these moments forever. And it only takes $20!"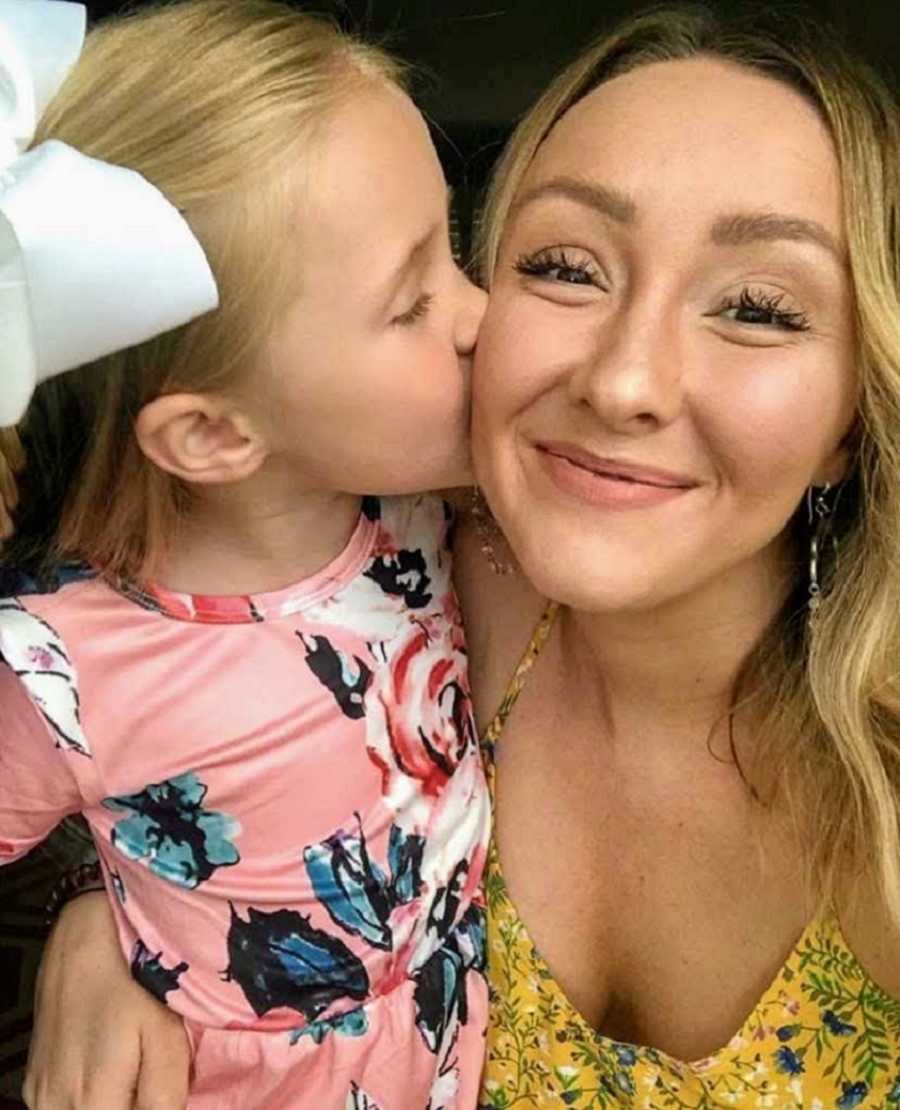 This story was submitted to Love What Matters by Haley Lay of Knoxville Moms Blog. Submit your own story here and be sure to subscribe to our free email newsletter for our best stories.
Read more stories like this:
'Don't get offended, babe. I just know you love that sort of stuff.' My husband's mortifying statement has haunted me for 12 hours. I couldn't be more ashamed of myself if I tried.'
'There's no quick fix. There WILL always be a next panic attack, a next day of self-harm or cloud of doubt. I started to feel I wasn't enough for him. I couldn't pray away the dark times.'
Do you know someone who could benefit from this? SHARE this story on Facebook with family and friends.