Stephen Wampler was born with cerebral palsy. Throughout his life, however, he has not let it become the thing that defines him. From a very young age, his relationship with nature and the outdoors has been a central part of his life. After graduating college, Stephen and his wife, along with their two children, created the Stephen J. Wampler Foundation and opened 'Camp Wamp.'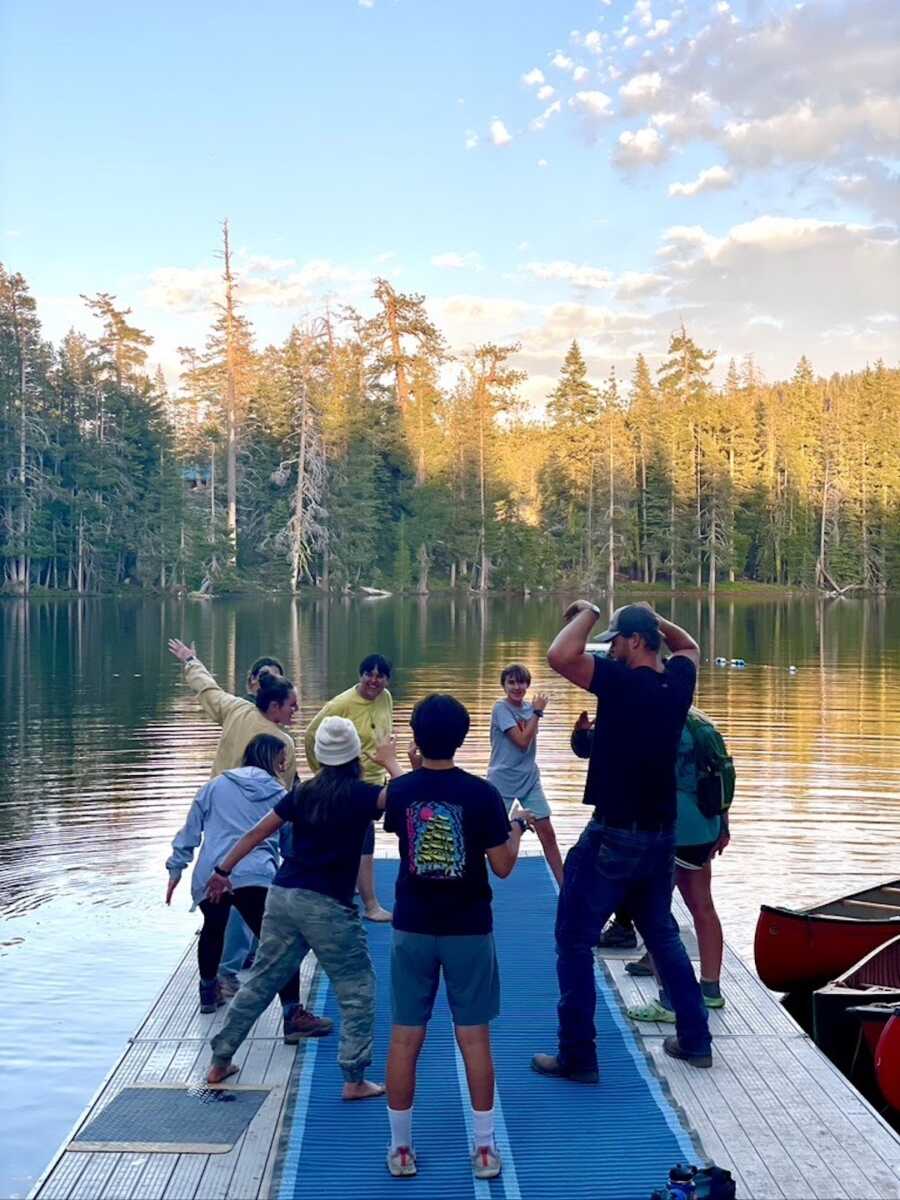 "Camp completely changed his life and when he got older he wanted to provide the same experience to hundreds of children with physical disabilities," Alejandra Bruyere, a representative of The Wampler Foundation, tells Love What Matters.
For many children with disabilities, having the opportunity to participate in activities like camping and nature is limited due to lack of accessibility and resources. Camp Wamp actively works to give campers the active experiences and lessons that camp can offer to all kinds of kids.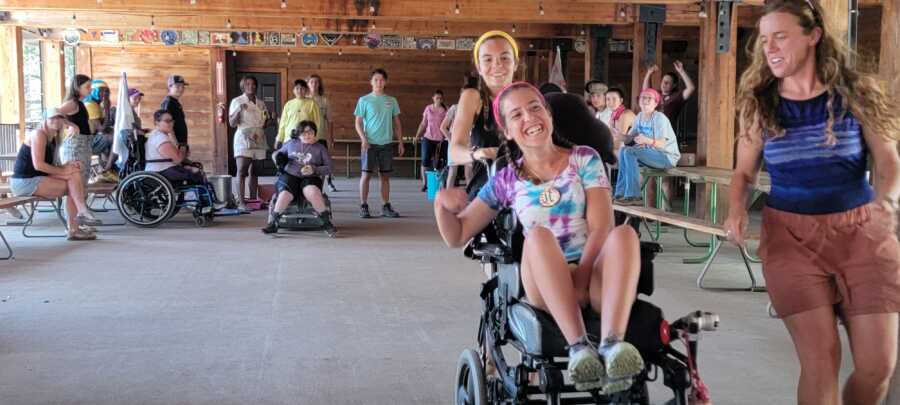 "Our camp is fully adaptable for our campers, with that being said, we don't make it easy," Alejandra says. "We want them to experience real and rugged camping, like sleeping under the stars, really pushing through the dirt roads. It's a huge confidence and independence booster for our campers, which we hope they take into the real world when they are old enough."
Stephen Wampler is a living example of this. The love of nature he learned as a child not only inspired him to share this love of nature with others, but also taught him strength and resilience.

Everyone who goes to Camp Wamp expects it to be a special experience. From campers to counselors, the experience often changes people more than they expect it to.
"I believe most people don't even realize how much camp is going to impact them. They get there expecting to change the lives of these children, not knowing how equally impacted they will be as well," Alejandra tells Love What Matters. "The disabled community has so much to offer to this world and most people don't even know it, and I think being a part of that is one of the things they are most proud of."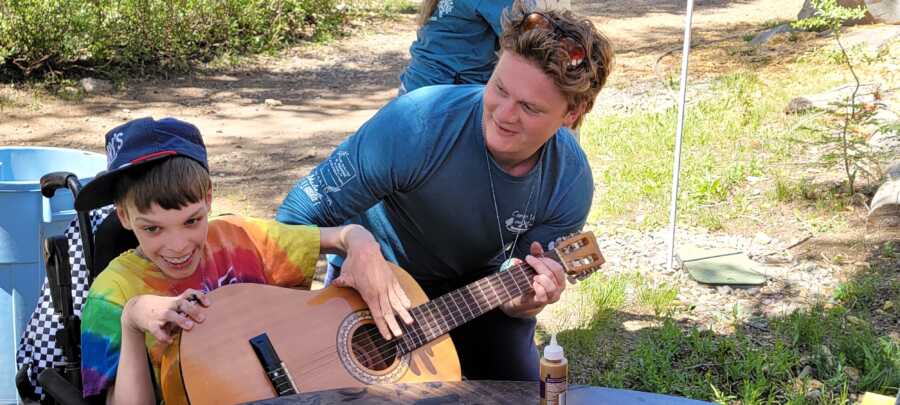 Camp Wamp is now about to start its twentieth year running. After a couple of location changes, the camp has re-opened in Northern California with preparations to celebrate twenty years of disabled joy.
"It has been amazing celebrating everyone and anyone that has ever been a part of camp. What we have is so special and it's been such a blessing to share that journey with so many people," Alejandra tells Love What Matters. "Our camp has genuinely changed the lives of so many, not just our campers, and it's so exciting to just get more and more kiddos every summer to give them the experience of a lifetime."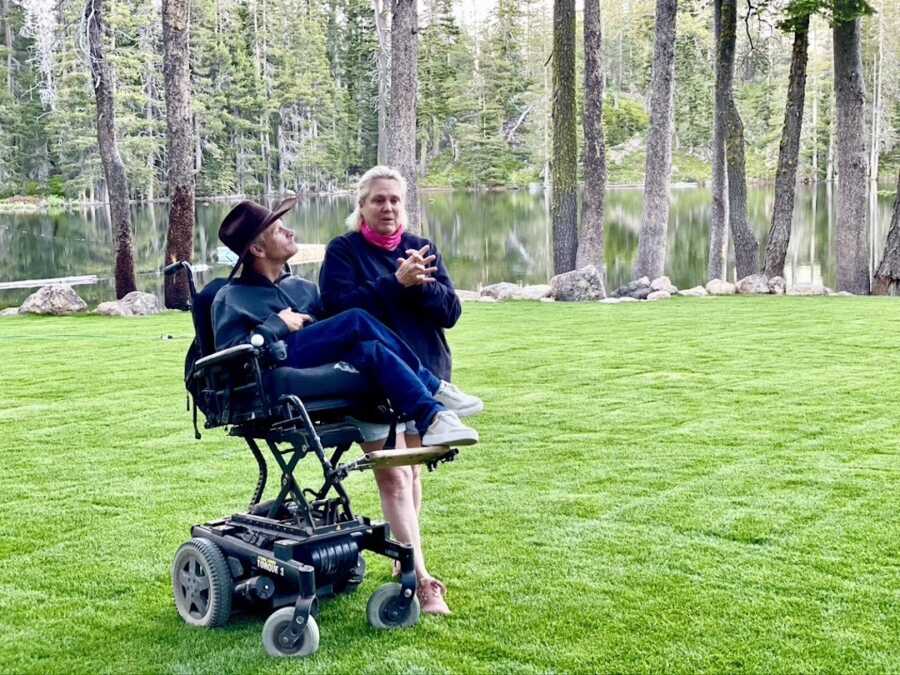 Camp Wampler stems from one story of a love of nature and disabled joy. This one experience has created a life changing and educational experience for so many others. The past twenty years have empowered a generation of disabled children, and the next twenty years will do the same for another generation.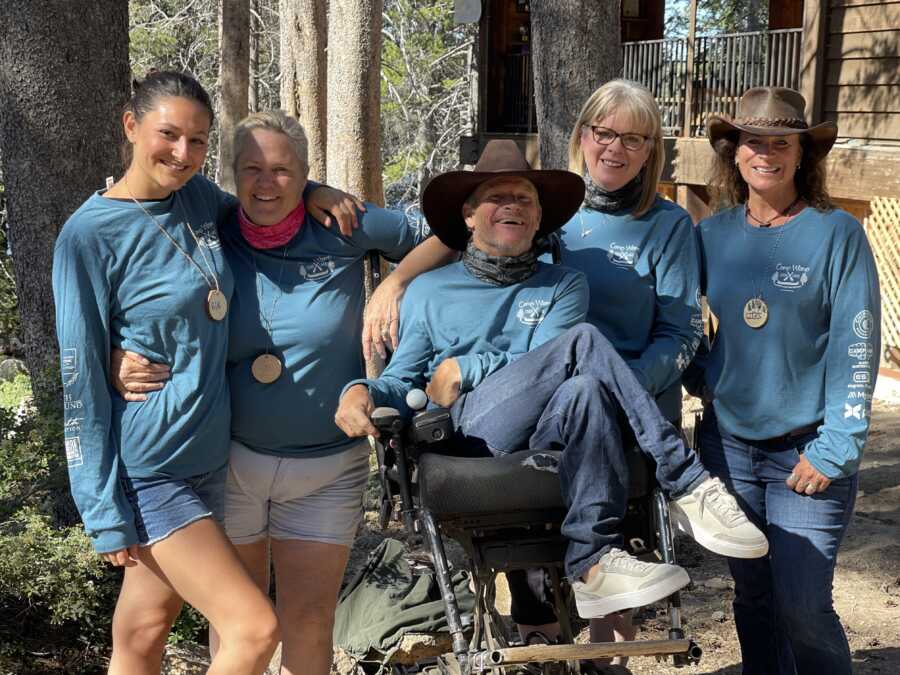 This article was written exclusively for Love What Matters by Anna Steingruber. You can follow Camp Wamp and The Wampler Foundation on TikTok. Submit your own story here and be sure to subscribe to our free email newsletter for our best stories, and YouTube for our best videos. 
Read More Like This: 
'Once again, Mary was at the back of the class, watching everyone else have fun.': Mom shares heartbreaking photos of disabled daughter excluded from school Easter egg hunt
'The kid our school labeled 'severely intellectually disabled' just got an A in every class.': Teen with nonverbal autism thrives after leaving exclusive public school
'They were born like this. There is nothing we can do.' They were tied to beds and drugged. I couldn't accept that answer.': Woman helps dozens of abused, disabled children find loving homes, 'Every child has value'
'Penny is nonverbal, but please don't make her a prop. She is not your 'disabled best friend.': Dad touched after stranger's rare 'act of empathy' for daughter with Aicardi syndrome, 'the world needs more people like her'
Do you know somebody who could benefit from reading this? SHARE with friends and family.