"For more than 13 years, my son Daniel had no voice. Challenged by autism and apraxia, he can make sounds but can not articulate clear words. His fine motor skills are so limited that writing is impossible. He cannot grasp a pen or pencil with precision.
Four years ago, when Daniel was 13, I pulled him out of school. Public school had never done much of anything for him, and middle school was a nightmare. A private speech therapist who had worked with Daniel for years told me he could read many words, and she encouraged me to explore typing—with the warning it would be far from easy. So when I finally realized just how much harm public school was causing my son, he stayed at home, and every day we tried and tried to use a grid, and then later a QWERTY keyboard on his iPad, to communicate effectively. Whatever he wanted, if he typed the word, he got it. Oreos? Type all five letters. Popsicle? You can do it. Macaroni? Type it, and I will make two boxes.
It was difficult. It was frustrating. But my kid had so much to say. Four years later, he still does. The kid who was labeled as severely intellectually disabled by our school district recently got an A in algebra 2, as well as every other class he has taken through his online school — Texas Connections Academy. He is on track to graduate high school in a year, with a STEM endorsement.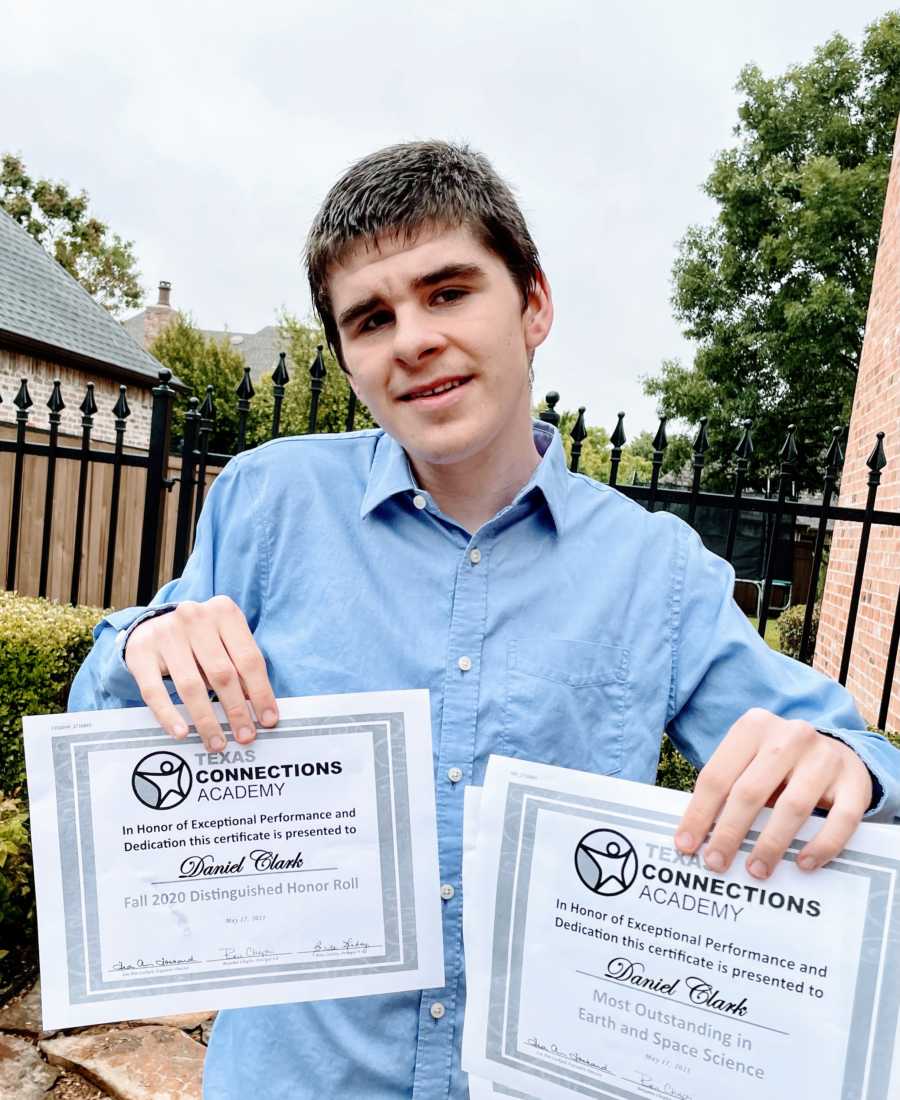 Typing is still tough. He types with just one finger, and it requires tremendous focus. Nothing is fair in his life. He has so much to say, and the words sit beautifully crafted in his brain, but expressing them is a laborious process. That is why, when Daniel types a request today, I cannot say 'no.' We still have a 'type it and get it' philosophy in this house. I won't say I have never denied a typed request from Daniel, but I cannot think of one.
Thankfully, the kid doesn't ask for much. His one regular request—baking a favorite cookie or cupcake—does not cost much money or require much effort, although it isn't making a healthy lifestyle any easier for me. I never dreamed I would bake this much. I never imagined I would say 'yes' to everything my child requested. But 17 years ago, I also had no idea how much my son would struggle, how the world would overlook and underestimate him, how extremely unfair his life would be.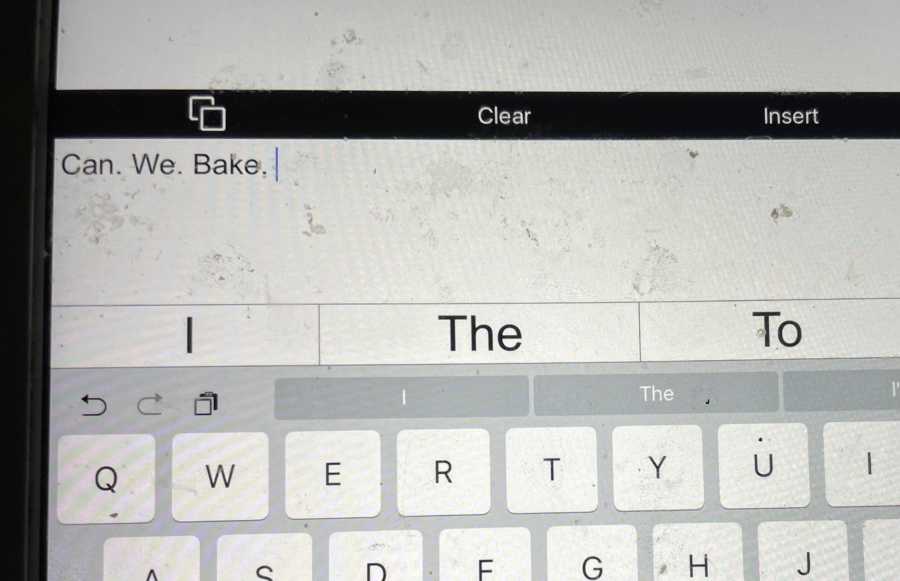 People with autism, or any type of disability, need to be acknowledged, and want to be included. It rarely happens. So the cookies keep coming out of the oven at my house. The cupcakes are covered with homemade frosting, and trips for donuts and milkshakes occur with regularity. It doesn't make up for autism. It doesn't make up for lonely days and lack of inclusion, but it is something I can give my son. And when you spent more than 13 years without the ability to ask for anything in words, you are more than deserving of a boatload of 'yes.'"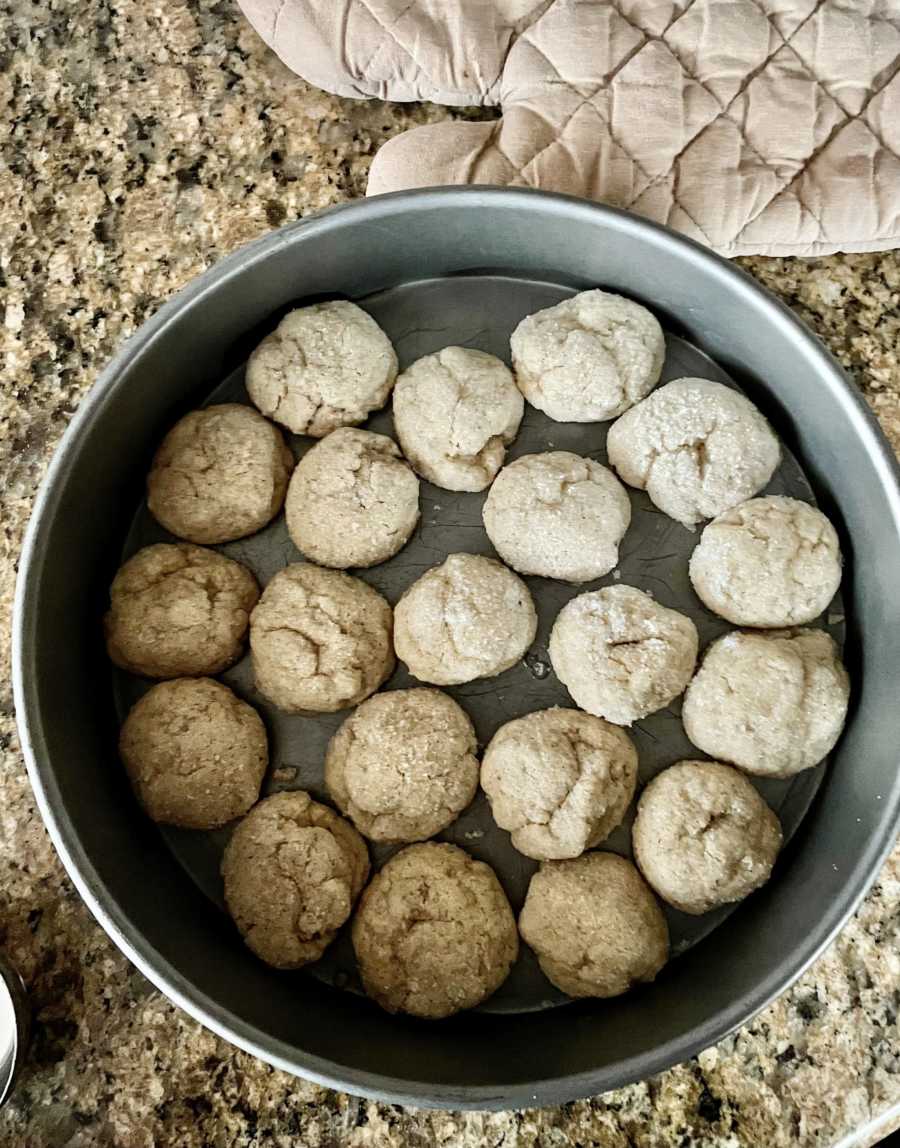 This story was submitted to Love What Matters by Leah Rauch Clark. You can follow her son's journey on his blog. Submit your own story here, and be sure to subscribe to our free email newsletter for our best stories, and YouTube for our best videos.
Read more stories like this here:
'I can only do so much.' It's just the two of us. One day, I won't be here. Who will tell her I'm gone? Who will make sure she's safe?': Autism mom shares daughter's journey, 'I'll let her lead the way'
'Because of autism, my daughter doesn't know her beautiful brown skin is a threat in this world.': Mom to daughter with autism says 'I must worry about protecting her'
'What does your son want to be when he grows up?' 'Um, well. He's autistic.' Silence. I could tell she was uncomfortable.': Mom to son with autism encourages us to 'share, normalize' differences
'Penny is nonverbal, but please don't make her a prop. She is not your 'disabled best friend.': Dad touched after stranger's rare 'act of empathy' for daughter with Aicardi syndrome, 'the world needs more people like her'
Help us show compassion is contagious. SHARE this story on Facebook with family and friends.