A Day of Chaos
"After a long day of travel in a cramped van, we stopped at a Cracker Barrel Old Country Store in PA, unloaded all six kids, and hoped for the best. After more than a week of fun with family, pools, beaches, and boardwalks, with kids ranging in age from tween to toddler, I was exhausted and ready to be back to our routine at home in Wisconsin.
We herded them past the lure of the gift shop with promises of a treat if they kept their acts together and got seated, the big kids keeping the little kids entertained, and my husband Scott and I taking turns chasing baby Rory around outside once the thrill of playing with straw wrappers and banging a spoon on the table had worn off.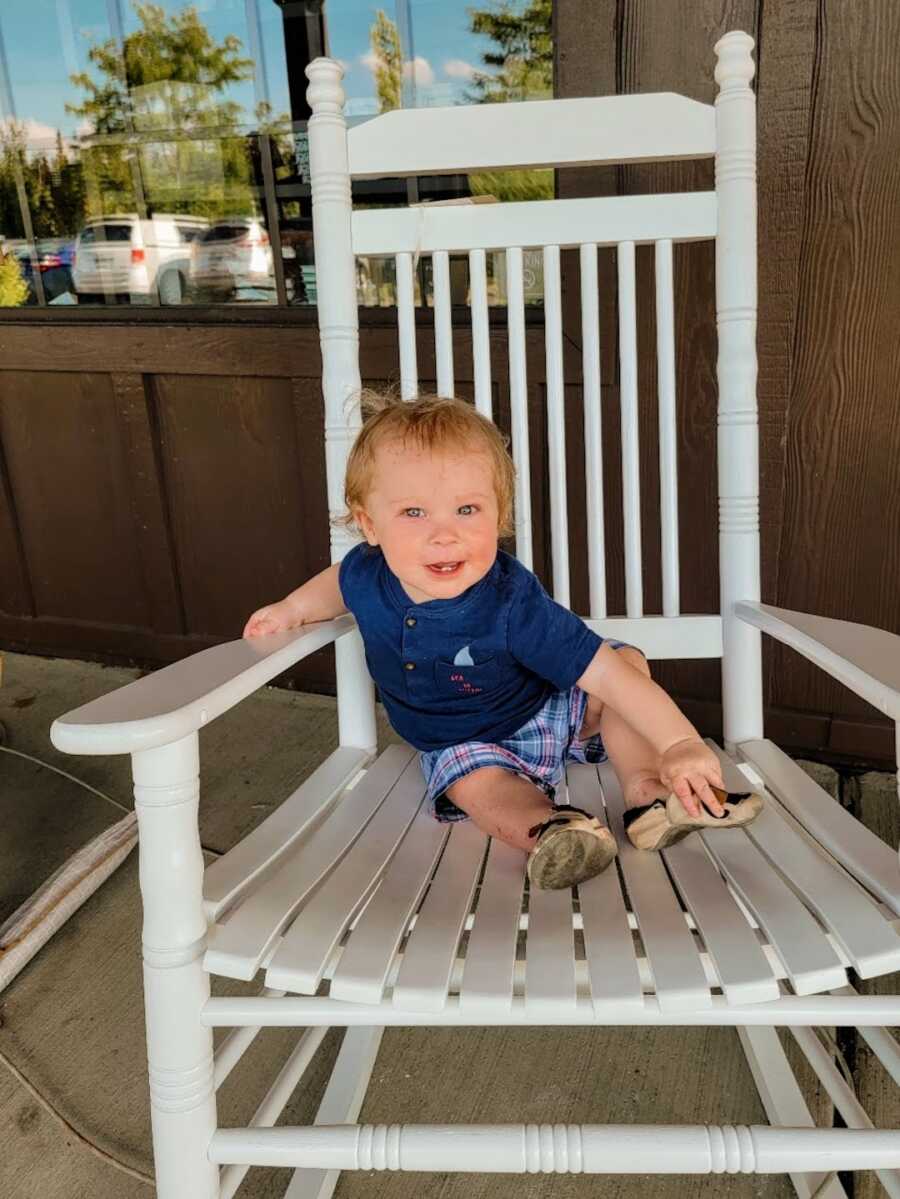 All in all, the kids were pretty good (minus the part where feral 3-year-old Joey took off her clothes and shoes and refused to come out from under the table, while threatening to pee on the floor, causing me to have to pull her out, throw her under my arm, and haul her half-naked across the restaurant to the ladies room).
The Moment of Judgement
As we ate, out of the corner of my eye, I spied a couple at the table across from us, that I could tell were watching 'The Blaesing Family Circus' with bemused looks on their faces. I tried my best to smile back, even as my mama heart was stinging.
Because what they didn't know was, earlier today, a woman at the Flight 93 National Memorial had made her displeasure about our large family very clear to her travel companion (and purposely to me), with dramatic arm waving, extreme facial expressions, and vocal sentiments of how we 'ruined' this for her, sent in my direction.
Knowing the sacred and solemn nature of the memorial site, we had prepped the kids before getting out of the van about where we were and why it was important to be quiet and respectful… and they really WERE well-behaved while we were there (trust me, I'll be the first to say it when my kids are being jerks).
So, as I looked over at my kids, who were calmly exploring the magnificent Tower of Voices. I momentarily thought she must have been joking – her behavior being so extreme – but no, her reaction at our family was genuine. She stormed off. Her, with too many words. And me, left speechless.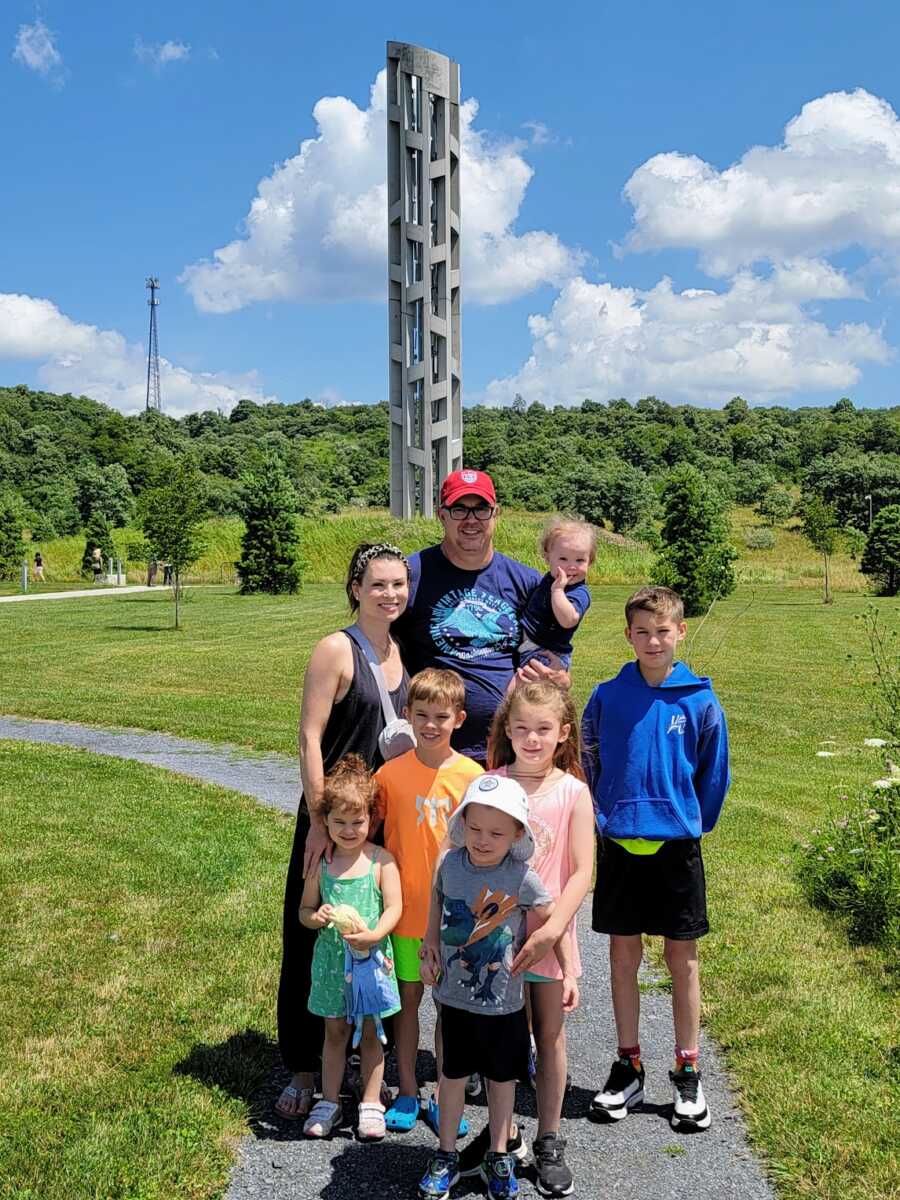 Kindness at Cracker Barrel
With this interaction still heavy on my mind, back at the restaurant, I tried my best to eat my meal as quickly as possible, keep the kids under control, and hope we weren't ruining anybody else's day, as we already had.
To my surprise, as we were finishing up our meal (the kids first at Cracker Barrel), and Scott was taking a fussy Rory out to the van, the lady from the next table came up to me. I started to apologize for the kids being so loud, but before I could get the words out, she started telling me she was an elementary school teacher of 30 years and they had been watching us. She told me we were doing a great job, and I was an incredible mom, then gave me a gift card towards our meal. I almost cried. (And if you know me, you know that's not typically my jam.)
Because, as great as our vacation had been and the awesome memories made, I had not always felt so 'incredible' this week when it came to how I was mommin'. There were more than a few times when my stress ran high and my patience ran short… and the woman at the 9/11 memorial was still weighing heavily on my mind. A momentary interaction with a stranger, who knew nothing about me, had made me question whether I was a 'good mom,' after all.
But then, with just a few words and an act of kindness from another stranger, I was reminded I'm doing the best I can. And others can see that — even when my kids are acting like a hot mess.
So, no real point to any of this except gratitude for the people out there. Like my Cracker Barrel Fairy Godmother, who not only choose to see the good, but take the time to let others know they see the good in them, too.
I think I'm going to believe her."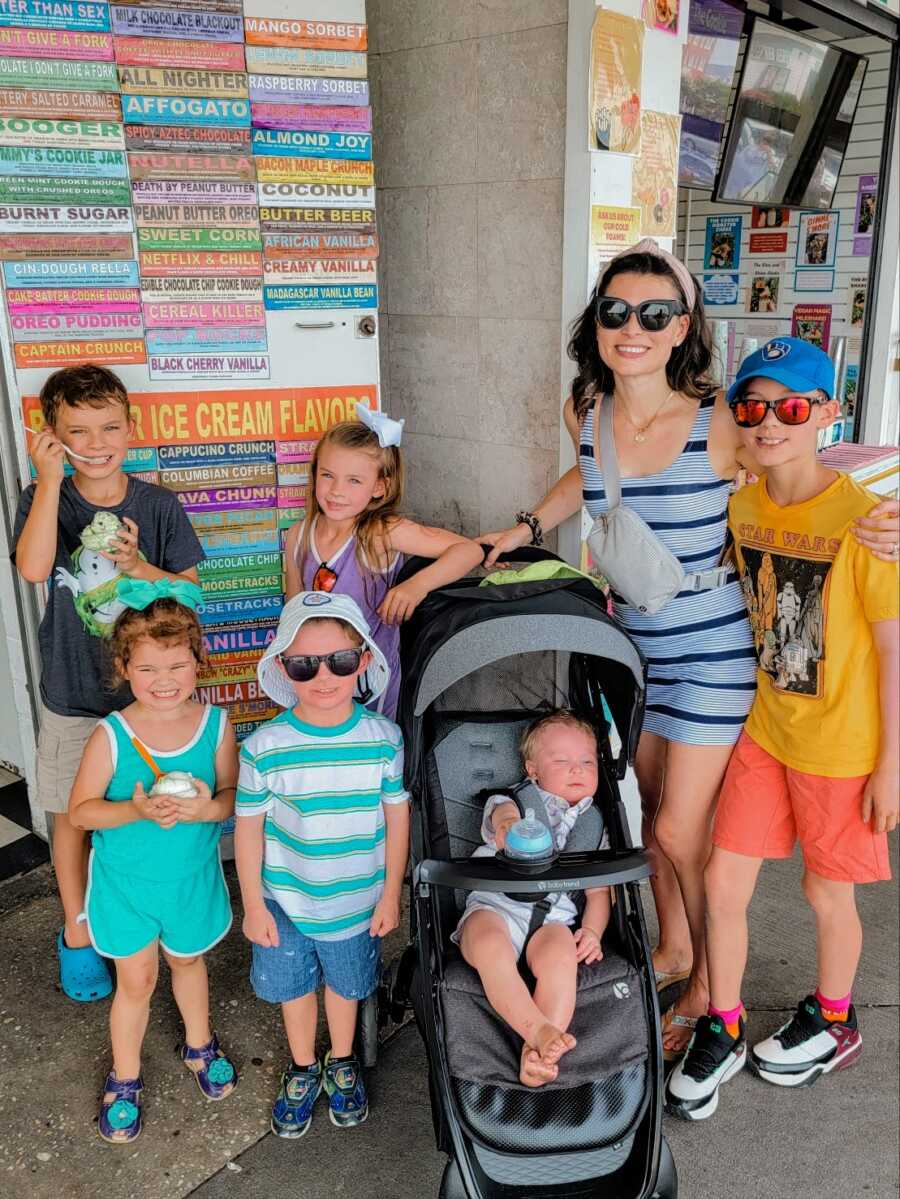 This story was submitted to Love What Matters by Tara Blaesing of Wisconsin. Follow her journey on Instagram. Subscribe to our free email newsletter, Living Better—your ultimate guide for actionable insights, evidence backed advice, and captivating personal stories, propelling you forward to living a more fulfilling life.
Read more from Tara:
'A friend shared an event post for a 'car cruise.' 'Everyone is welcome.' I didn't have the heart to tell them they weren't going to be in a parade after all.': Mom hilariously takes kids to classic car parade by mistake
Read more stories like this:
'I owe an apology to all the moms I gave advice to when I was young and thought I knew it all. I'm so sorry.': Former nanny apologizes, claims motherhood knocked her 'right off her high horse'
'These are not typical times, so don't hold yourself to typical standards.': Mom shares advice for overwhelmed parents, 'It's okay to not be okay'
Motherhood Doesn't Come With A Handbook — You Were Meant To Write Your Own
Do you know someone who could benefit from this? SHARE this story on Facebook with family and friends.