Monica Saxton's life has always revolved around music. With two musicians for parents, singing harmonies in the back of the car was just what was normal for three year old Monica.
Her dad in particular inspired Monica's passion for singing and songwriting. In the past few years, Monica's dad struggled with illness after illness. Cancer, brain tumors, and kidney failure impacted his quality of life, until he and his family made the difficult decision to end dialysis treatments.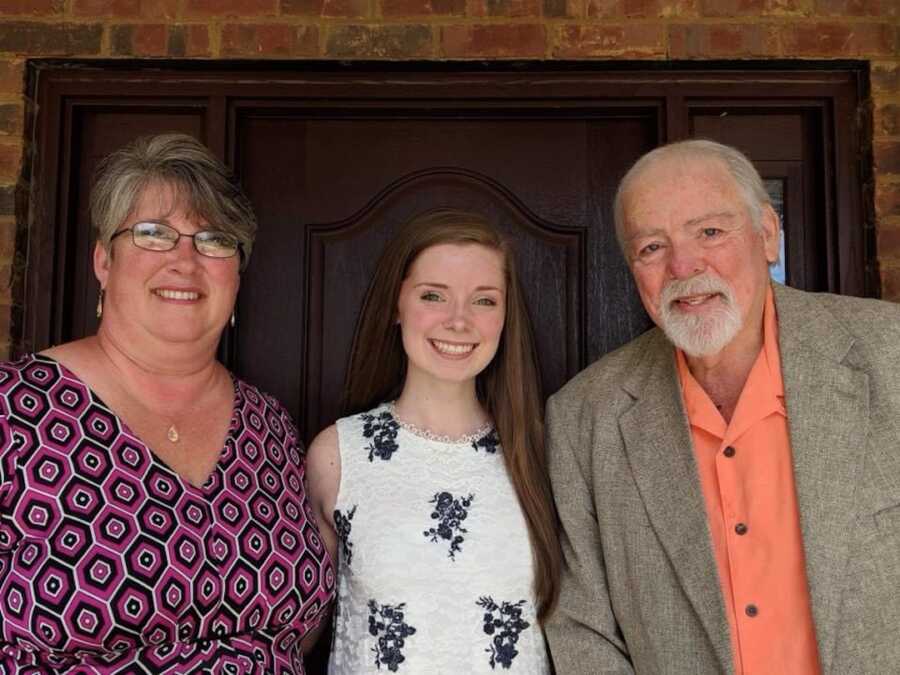 "Music helped us with the grieving process. In my dad's last days, we would play a bunch of his favorite songs and sing them to him while he was in his hospice bed," Monica tells Love What Matters. "A couple of those songs are 'Your Smiling Face' by James Taylor, 'Cattle Call' by Eddy Arnold, and 'My Girl' by The Temptations. Those were all songs he implemented into our childhoods and we all love those songs and think of him every time we hear them."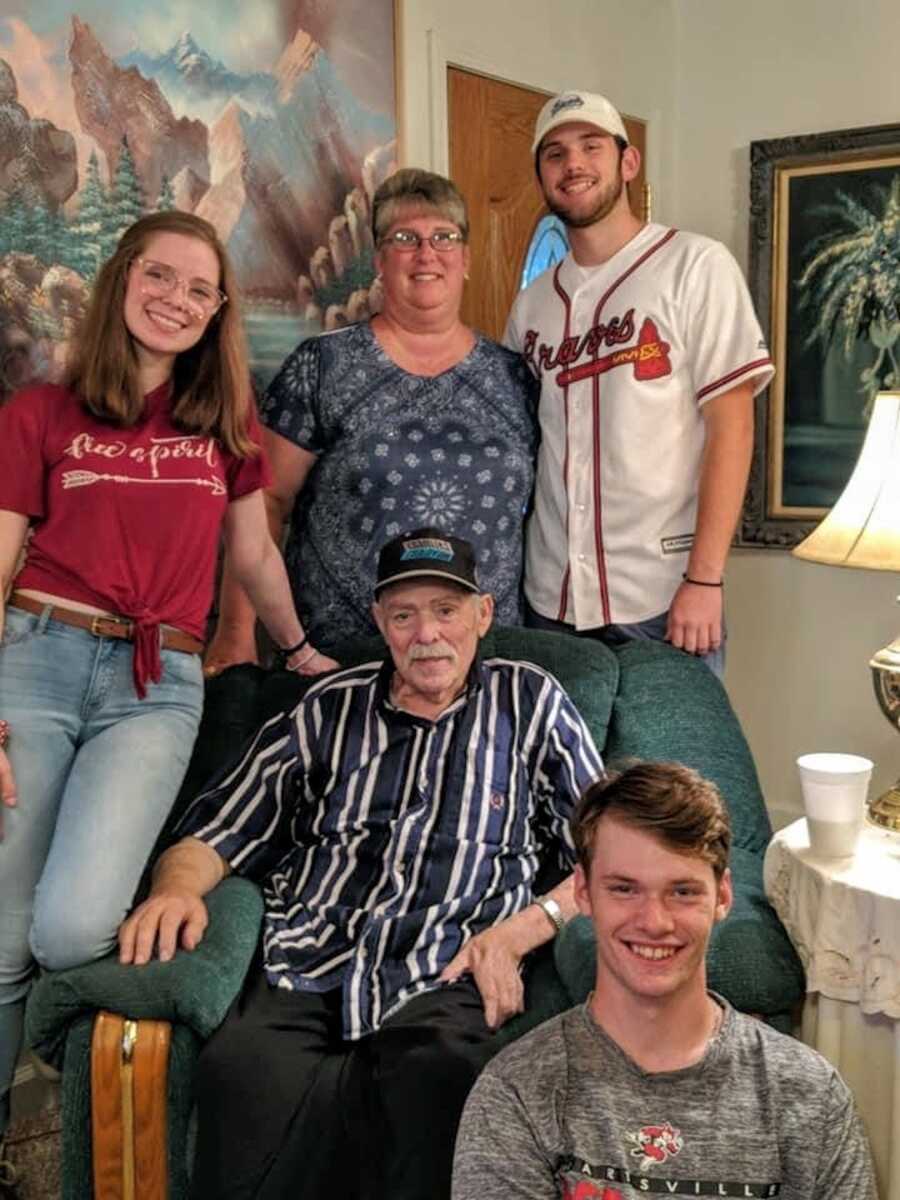 While grieving her dad, Monica has reflected on how he changed her life and the inspiration and love that he gave her. Because music is the glue of her family, Monica decided the best way to honor her father would be to begin sharing his music. Her goal is to rework and remaster his original songs to share with the world.
"I hope to honor my dad by sharing his music and the beautiful lyrics he wrote," Monica tells Love What Matters. "I think putting his music out there could really help a lot of people. I would love to keep his vocals on certain songs and then record new vocals for other songs in my at-home studio."
She shares the first one of these on Instagram, describing her plans to share the hundreds of songs he wrote and how this song has been on her mind recently.
View this post on Instagram

With her project, Monica hopes to honor her dad's music and the person that he was. With his music, she is able to look back at his life and their relationship.
"My dad was the type of person who always liked to put on a show. Sometimes that could get a little out-of-hand, but he always knew how to make us laugh," Monica says. "He was an amazing cook and he loved singing everywhere he went, even if it was to the kitchen and right back to his room. As his health issues started piling up, he became very short-tempered. It taught the rest of our family a lot of patience and we learned that he was only this way because he had lost most of his ability to play his instruments and sing like he used to."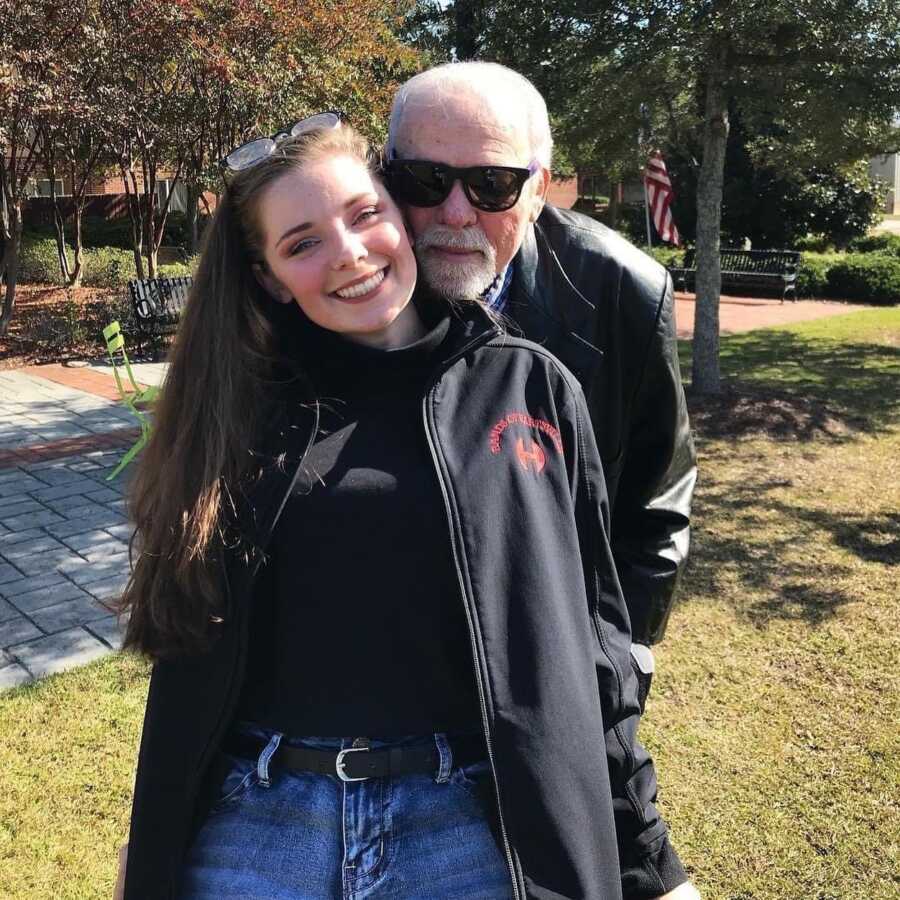 As Monica begins her project, she shares more of his songs that inspire her and the way that his music has shaped their family and her life.
"One song of his that is my absolute favorite is the one he wrote for my mom when they were getting married," Monica tells Love What Matters. It's called 'Dreams Can Come True' and it was originally a solo, but he ended up re-recording it with my mom singing the harmony. They sang it at their wedding reception and it's such a special piece. I want my first dance at my wedding to be that song."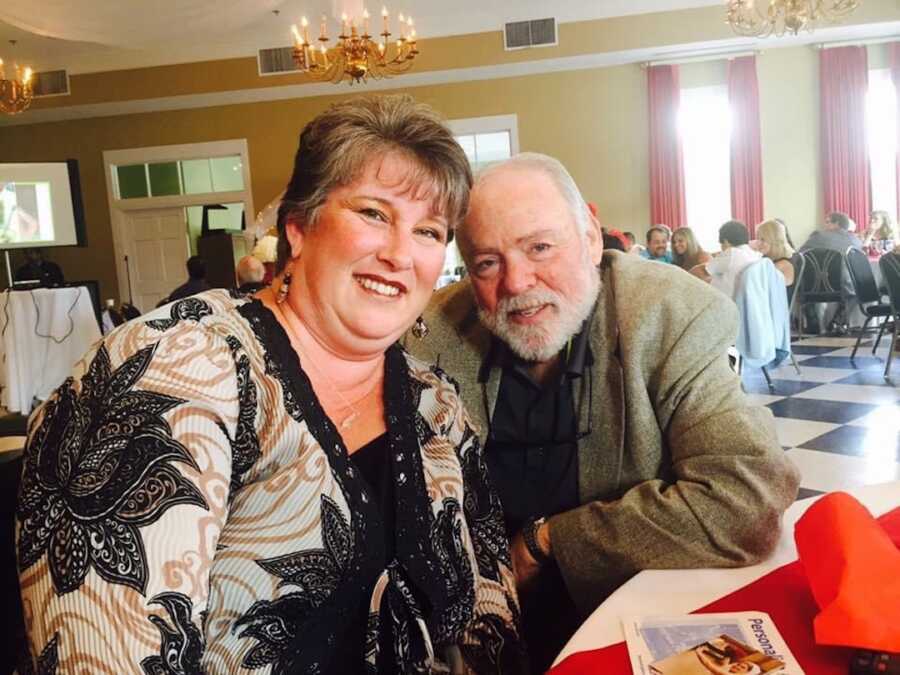 Music allows for healing through many people, and the special connection that it provides for Monica's family shows its power. The joy of music allows for her family to grieve and move forward in a way that honors their connection and family history.
This article was written exclusively for Love What Matters by Anna Steingruber. You can follow Monica Saxton of Dayton, Ohio on Instagram. Listen to her original music on all streaming platforms. Submit your own story here and be sure to subscribe to our free email newsletter for our best stories, and YouTube for our best videos. 
Read More Like This: 
'My son was born at 1:05 p.m., the exact same time as his father's death.': Grieving spouse shares powerful journey of love and loss
'We are what we leave behind.': Daughter helps dying father complete bucket list thanks to kindness of strangers
'Something lights up inside Grandma when she sings. For a moment, she's her old self.': Dementia-stricken grandma shares 'most treasured memory' with granddaughter through music
'His cancer is back and it's not good.' Our time was ending, but I wanted my daddy to walk me down the aisle, husband or not.': Daughter stages tearful 'fake wedding' for father dying of cancer
Do you know someone who could use this story? SHARE to help friends and family going through a hard time.