"Last week I held mini photography sessions in my backyard. I had a setup with a beat up old Volkswagen Bus, a few props and an acoustic guitar. My aunt brought my grandmother by to get her photo taken. She wore a pretty pink shawl and a flower crown the local florist made for her that day. She looked beautiful.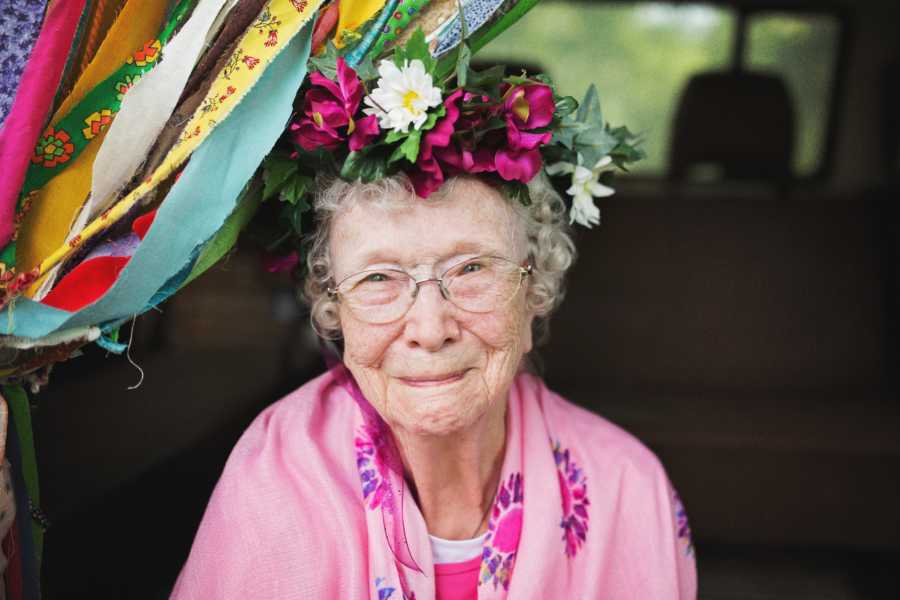 Grandma didn't know where she was, so we told her. We asked if she wanted to come sit down in the bus. She didn't know why we wanted her to do that, but she did it anyway. She didn't ask questions when we put the pretty flower crown on her head, or wrapped the scarf around her. I asked her if I could take her picture and she obliged. She usually loves getting her picture taken, something I've noticed more and more over the last couple of years.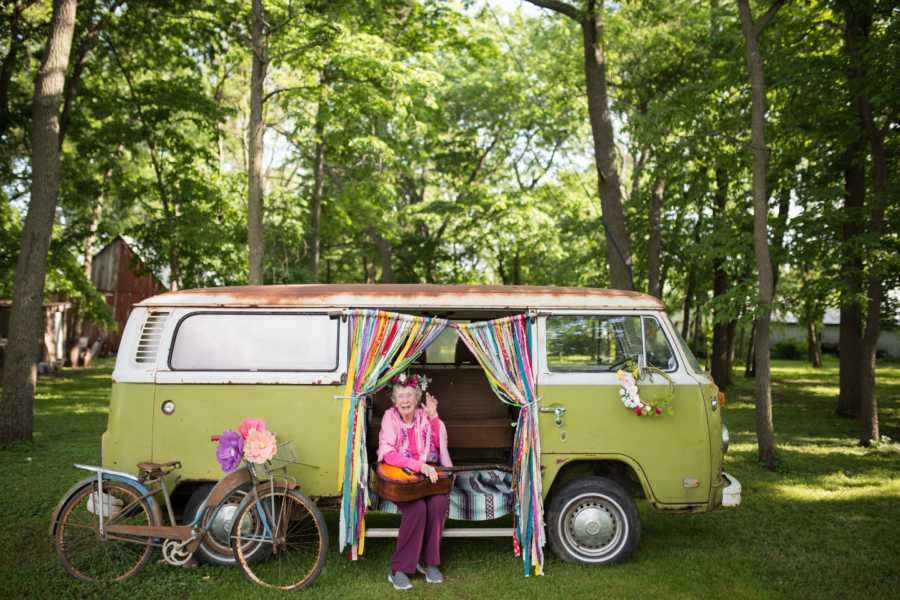 After a few shots of her sitting in the bus, we decided to hand her the guitar for a cute photo. Grandma didn't play guitar, but she started strumming. I started singing. She started singing.
'Do Lord, oh do Lord, oh do remember me, …way beyond the blue.'
My Grandma Dorothy has dementia. I can't quite remember when her memory started fading, but I began noticing it after my Grandpa Dub passed away in 2010. Some of her children would say they noticed before that. I was a lot younger then and knew nothing of the disease. I thought old people just got forgetful. Isn't that what happens to everyone when we age?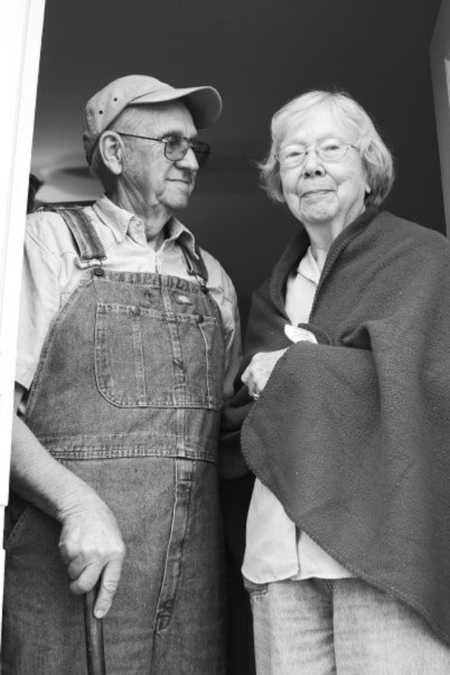 She started repeating stories without realizing it. Asking questions she had just asked ten minutes ago. She would say, 'Did I ask you that already?' She started forgetting why she went into a room, and then she started forgetting who we were. But only sometimes. One day I'd go visit and she knew exactly who I was, knew which of her daughters I belonged to, knew that I had changed my hair again. No matter what color my hair was at the time, she always saw a little red in it. She would tell me she used to have red hair. She loves red hair. But some days I would go visit her, and she would have to ask who I belonged to. My mother would say, 'Mom, this is Cassie, my youngest.'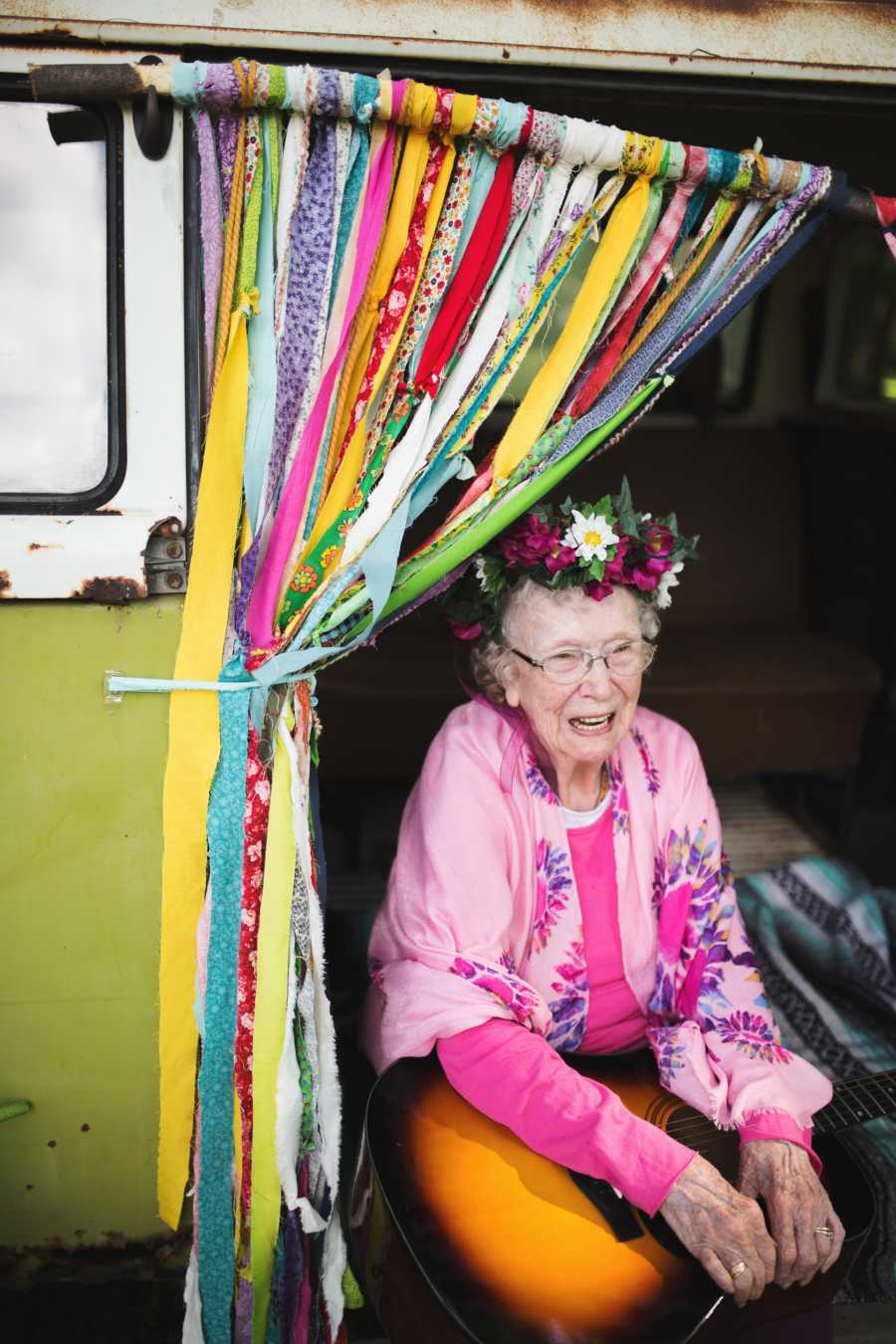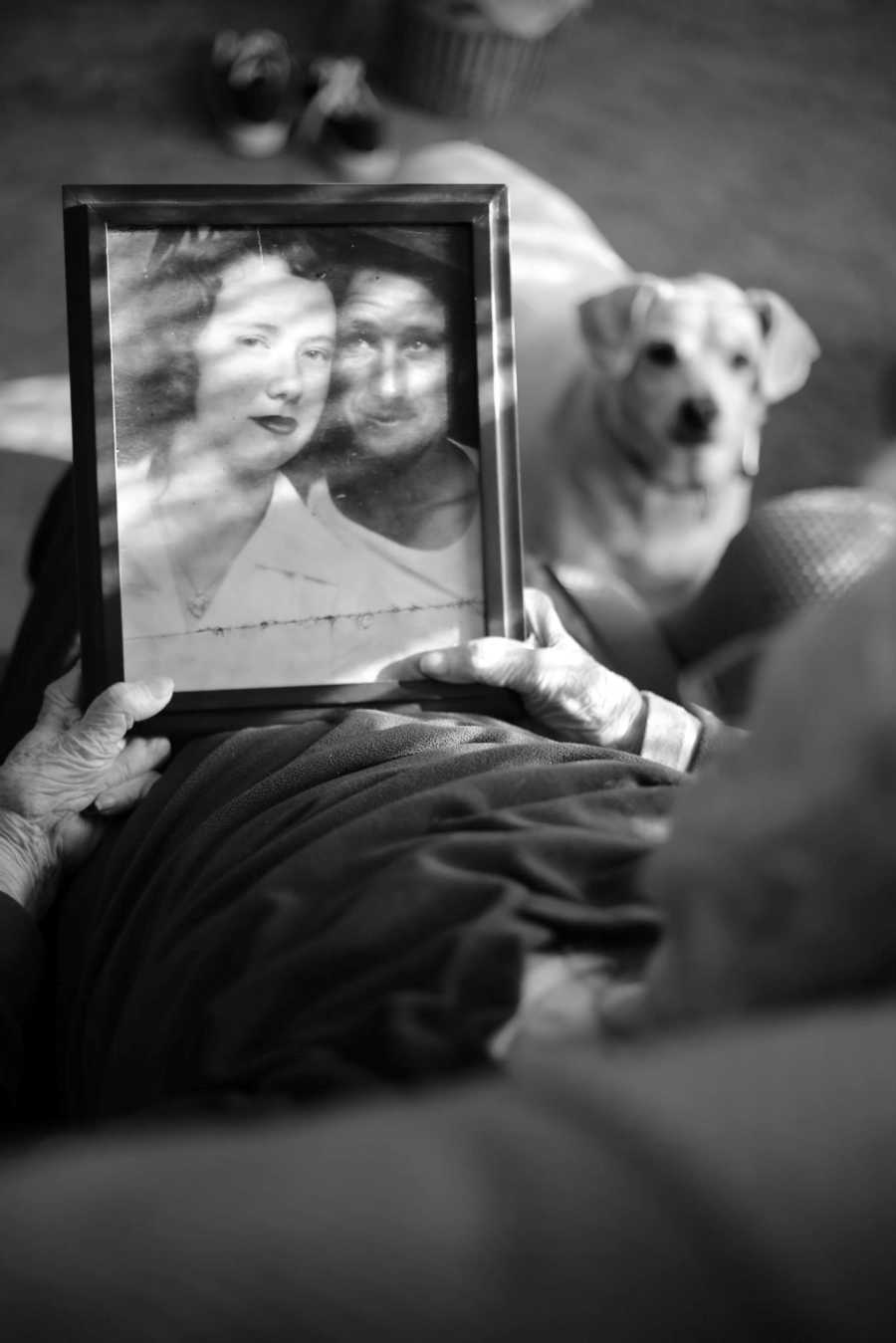 To say my grandmother's dementia has been tough on our family would be an understatement. There are so many struggles that come along with caring for a parent with dementia. She has six children, who all live close. I'm sure their personal experiences vary greatly, with similar feelings that connect them all. One daughter says she is now more aware of just how important every interaction with her mother is, good or bad, and even with the sadness of the situation, she has felt the bond between them grow. My mother told me that even through dementia, Grandma has never lost that mothering instinct. She can sense when one of her children isn't feeling well, and always wants to make sure you're well fed, and sleeping enough.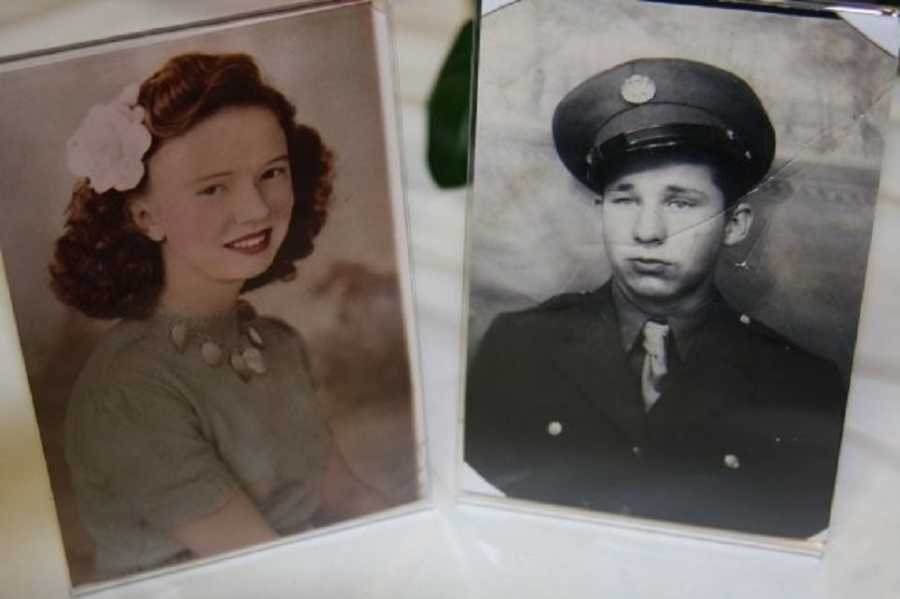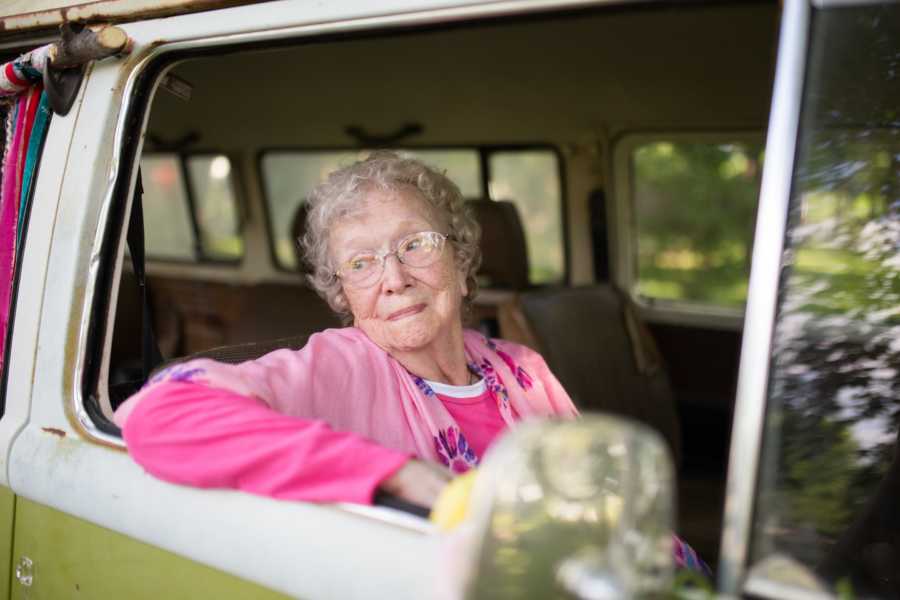 Grandma left her home a couple years ago to spend some time in the local nursing home. She now lives with my aunt and uncle, saints in their own right. The daughter she lives with says when she initially brought her mother into her home to live, she thought she would be taking care of her. She didn't realize her mother would be taking care of her just as much. If she needs a hug, Grandma is there to give it. She tells her thank you, and continues to let her children know how much she appreciates them. My aunt says taking her in was the best decision, a constant reminder that no matter the age, our life still has purpose, and even though there are bad days, they just make the good days that much sweeter.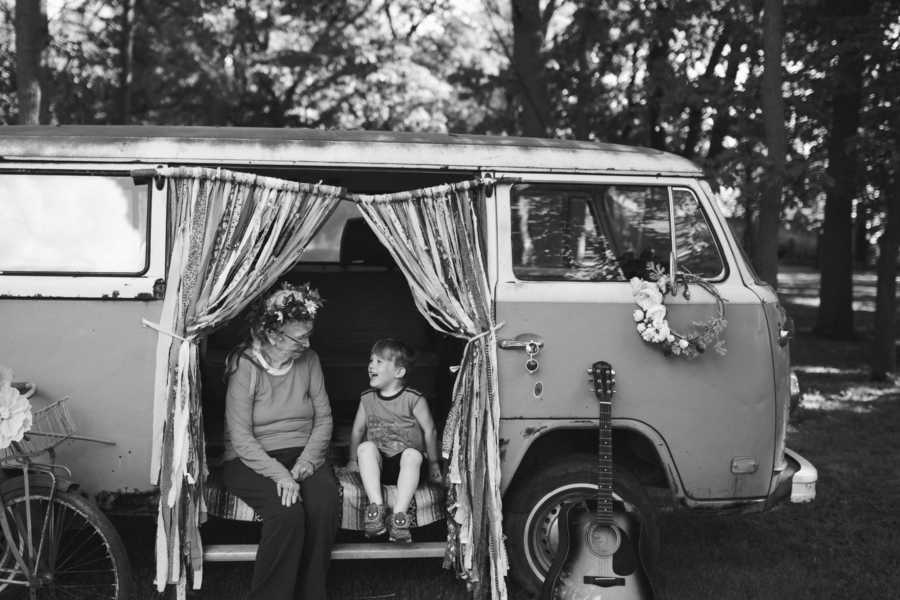 Grandma's children take turns sitting with her daily, and pick her up for drives around town, and to her hair appointment every week. She has a personal care giver (with red hair!) who treats Grandma like her own family. If you asked anyone who is a part of Grandma's life, they would tell you just how lucky they are to know her.
Nowadays I'm never quite sure if Grandma knows who I am, but one thing is for certain — she loves me. I've never met a woman as full of love as my grandmother, whether she knows who you are or not, she always knows that she loves you. And she will tell you, over and over, and she'll always kiss your cheek before you leave.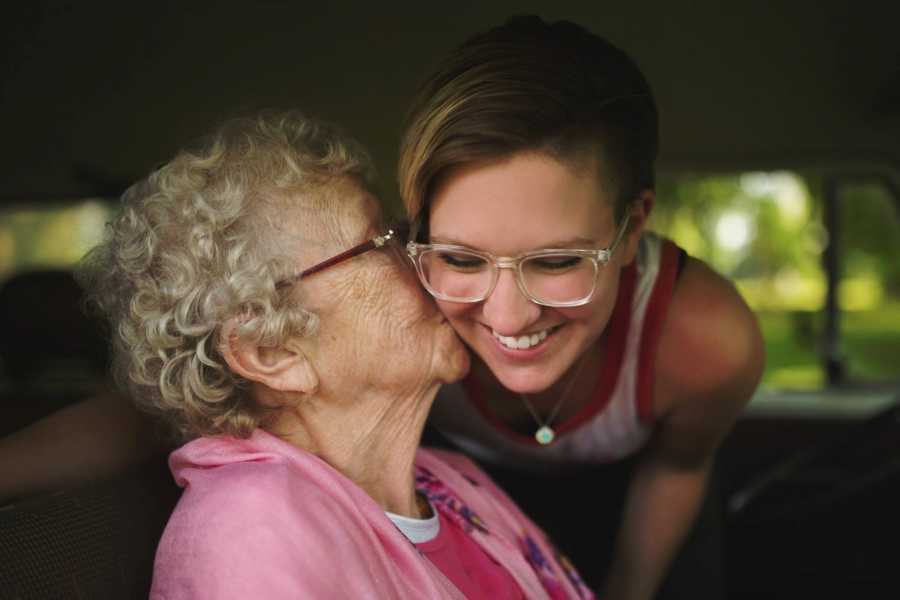 For me, conversations with Grandma got harder. I didn't know quite know what to talk about, and I always worried about confusing her more. I don't know when I started playing music for her, but in my visits I always get out my phone, put on a hymn, and we start to sing. She always gets excited when a song comes on. There may be a break in the music, but Grandma keeps singing. It turns into a kind of musical round, with her always being a few lines ahead. There's something that lights up inside Grandma when she sings. Like for a moment, she's her old self.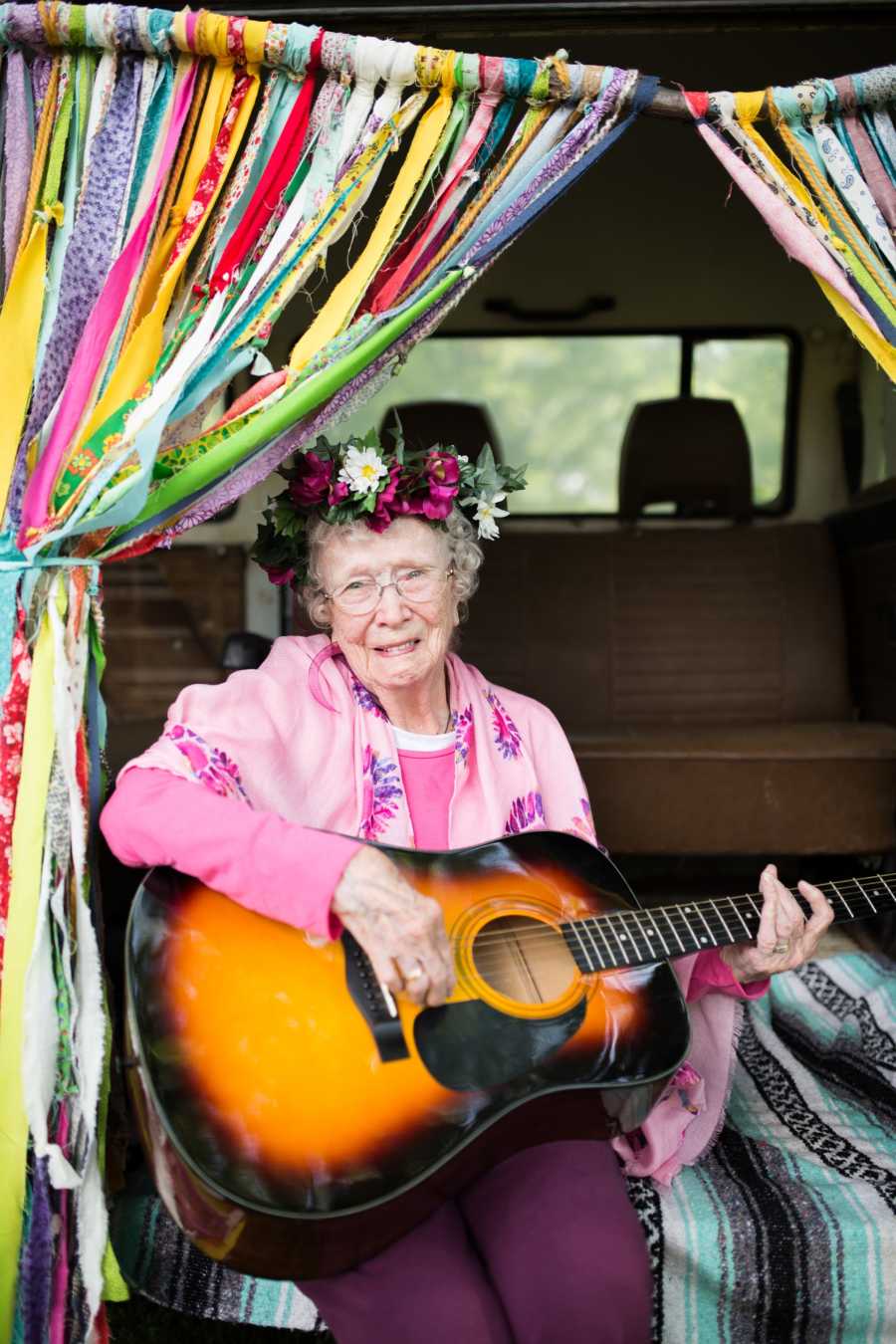 If you would have asked me two weeks ago what my favorite photography session was, I couldn't give you one, I love them all. Ask me again today and I will tell you that the short half hour in my backyard with my grandmother will forever be my favorite, most treasured memory. I haven't visited my grandmother lately as much as I used to, and now that's going to change. Grandma has no idea how special she makes life for the people who surround her. Even though a lot of her memories have faded, we still have the amazing blessing of creating our own with her. She reminds me that even through the toughest of times, there is beauty to be found.
As crazy as it sounds, I feel more of a connection now with my grandmother than I ever have before. Maybe it's because I'm older now, or maybe it's because we've found this thing that bonds us; music. There's something spiritual about hearing my grandmother sing, like a little reminder from God that he didn't forget about His child, and she hasn't forgotten about Him."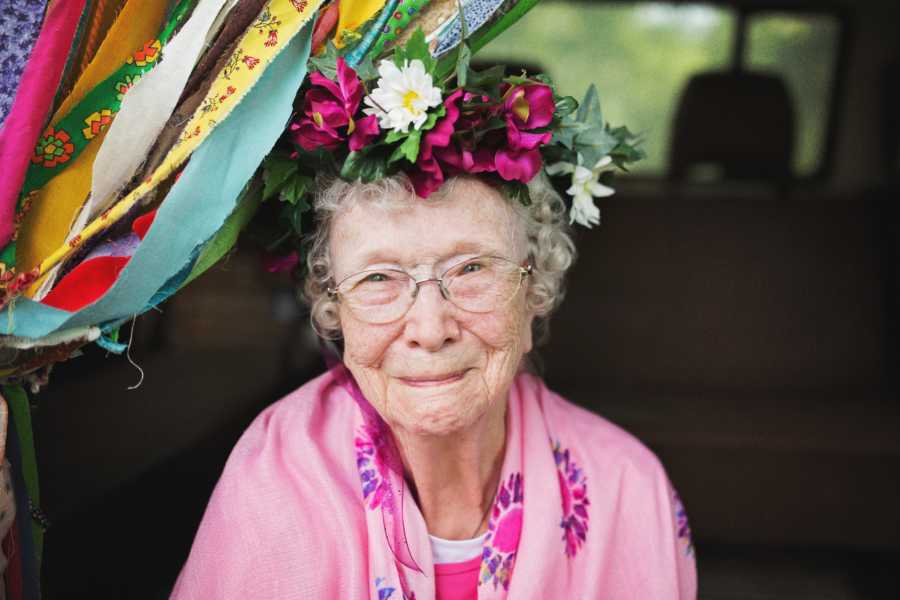 This story was submitted to Love What Matters by Cassandra Shaw of Cassie Shaw Photography in Tarkio, Missouri. Submit your own story here, and subscribe to our best stories in our free newsletter here.
Read more stories like this here:
'She looked at me and said, 'I don't know what I don't know.' It broke my heart.': Daughter shares journey as 'care partner' for mom with dementia, 'We find joy EVERY day'
'It is never enough. You can see the loneliness in his eyes when he hugs us goodbye.': Daughter's 'gut wrenching' nightmare makes her realize just how lonely her elderly father is after wife's death to dementia
'He said, 'I know she can't go home,' and was quiet the rest of the ride. He sat beside her, so happy to see her, saying how much he loved her.': Woman shares love story between parents as mom battles dementia
Man Sacrifices Career To Help Soothe Dementia Patients With Old School Barber Shop Experience
SHARE this beautiful moment on Facebook or Twitter if you believe in the power of a grandmother's love.