"I worked as a kitchen dishwasher when I was 17 to 18. I was not clued into dementia back then, but looking back, most had it. As I was serving the residents their meals, I was able to interact with and get to know them all. I loved hearing all their old stories and what they achieved in life.
I fell into sales and for the past 17 years, I was working as a marketing consultant for the Yellow Pages. But I knew a few years back I wanted to change my job and do something more worthwhile.
I got a diploma in barbing which finished in June 2016 and I had an idea to start working in nursing homes as a barber. A friend of mine was working in Kingsland Care Centre in Bangor as an activity therapist and we arranged for me to start as a barber to the men in November 2016.
I brought along a little jukebox that my m0m had bought for the kids and I played old classics like Elvis, Dean Martin and Frank Sinatra whilst cutting the men's hair.
We instantly saw a massive difference and knew we were onto something. The men would relax, sing along to the music and tap away to the beat of the music. Those that were previously agitated going to the hairdresser were relaxing more.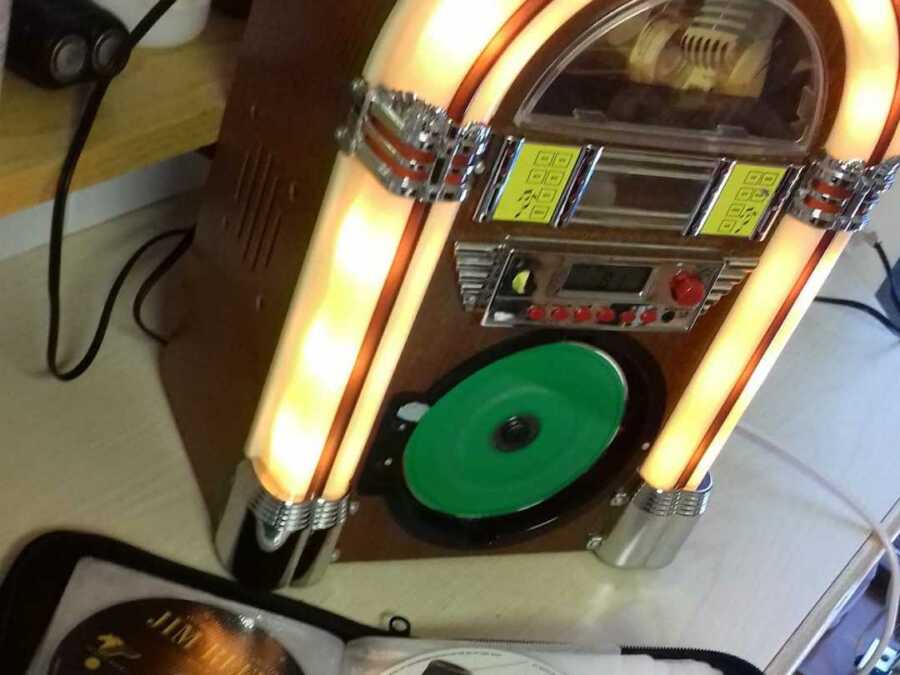 The fact they were going into a pop-up barber shop made them feel they were in the barber. I had my jukebox, barber pole which rotates and lights up, and I sprayed the room with lemon cologne for the senses. We chatted and spoke about bygone times and reminisced about their life.
I feel really excited as I know these men are not only going to look better but also feel better.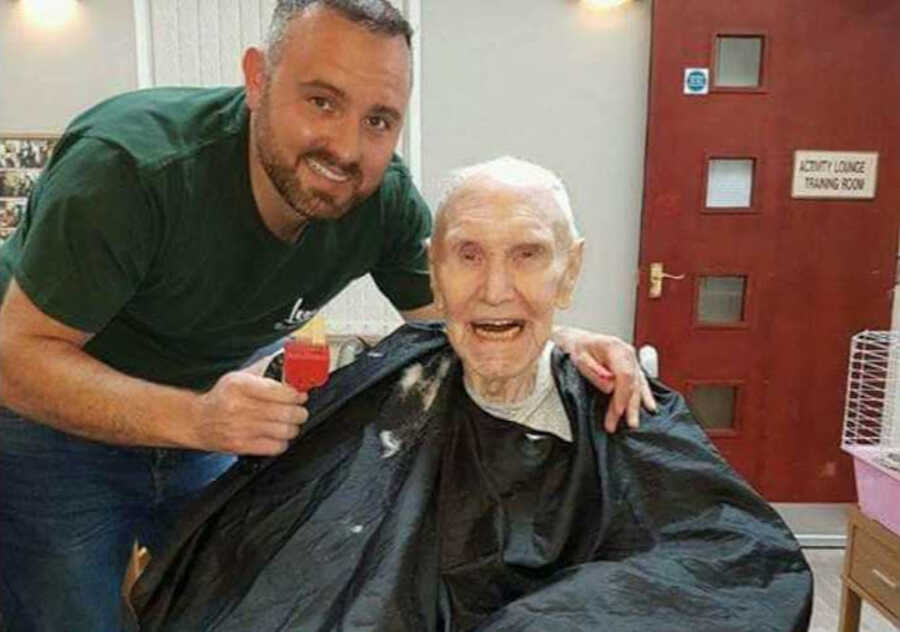 As men get older we have hair growing in all the wrong places: nose, eyebrows and especially the ears. It gives me huge satisfaction to get these men all groomed and looking fresher. I have so much compassion for my clients.
I understand their struggles and I can feel their frustration at times. My job is to give these men time to enjoy and have good feelings through my music, set up and one-on-one time.
At the end of my day, I know I have given these men my all. This makes me feel happy and that I have done something worthwhile. I love getting a little smile from my clients as I know they have enjoyed their treatment."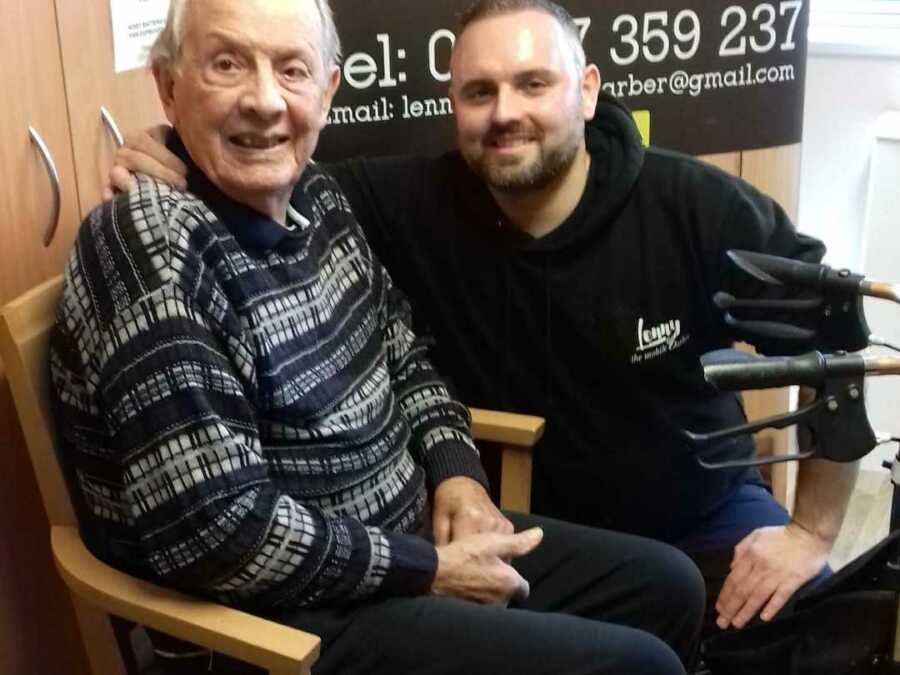 This story was submitted to Love What Matters by Lenny White of Millisle, Ireland. Join the Love What Matters family and subscribe to our newsletter. 
Read more stories like this here:
'She looked at me and said, 'I don't know what I don't know.' It broke my heart.': Daughter shares journey as 'care partner' for mom with dementia, 'We find joy EVERY day'
'We were moving Dad to memory care when Mom had a heart attack.': Woman supports parents through Alzheimer's
Do you have a loved one with dementia? Please SHARE on Facebook to make them aware there is a community of support available.