"I never had the perfect daddy figure in my life! I saw and heard a lot of things a girl shouldn't have seen or heard from her dad. But one thing for sure is, I can honestly say I broke that cycle with my child.
Dee Clark decided he would take our princess on a real date and show her how a man is supposed to treat a lady so when she grow up, she will accept nothing less! Wow! He's the best hands down!"
He surprised her with a beautiful new blue dress on her bed, sprinkled in paper hearts.
In the sweet card for his daughter, Dee Clark wrote, "Hello my beautiful princess. Get dress. I'm taking you to your favorite spot."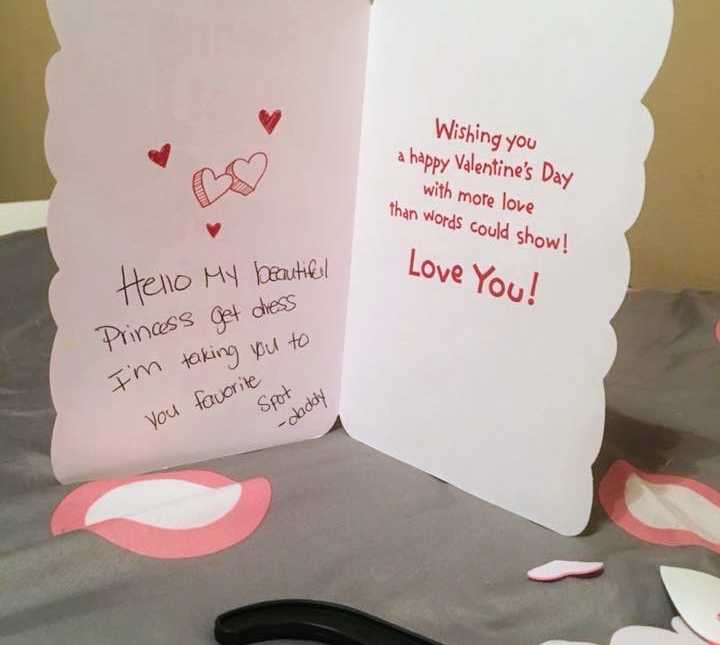 His precious daughter broke down in tears as she read the note from her daddy.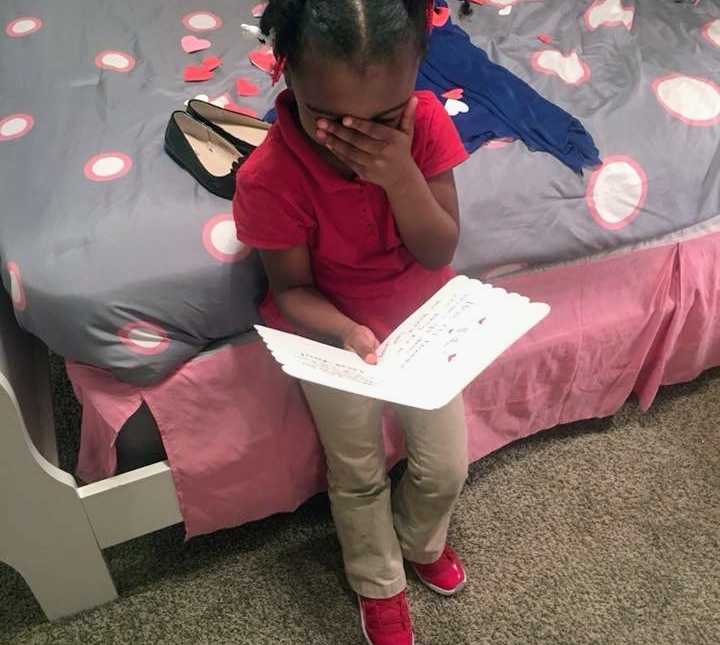 But then she took a minute to check out her pretty new dress in the mirror.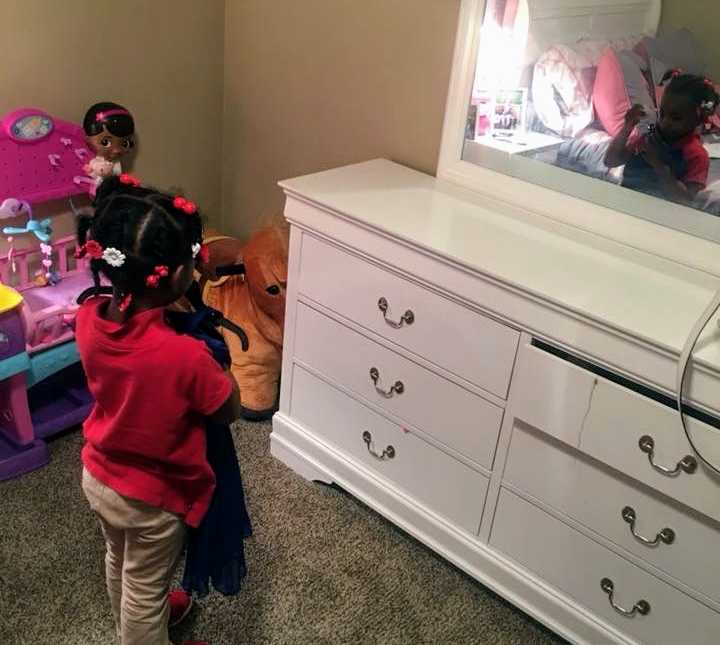 Mommy helps her get her matching silver hair bow just right.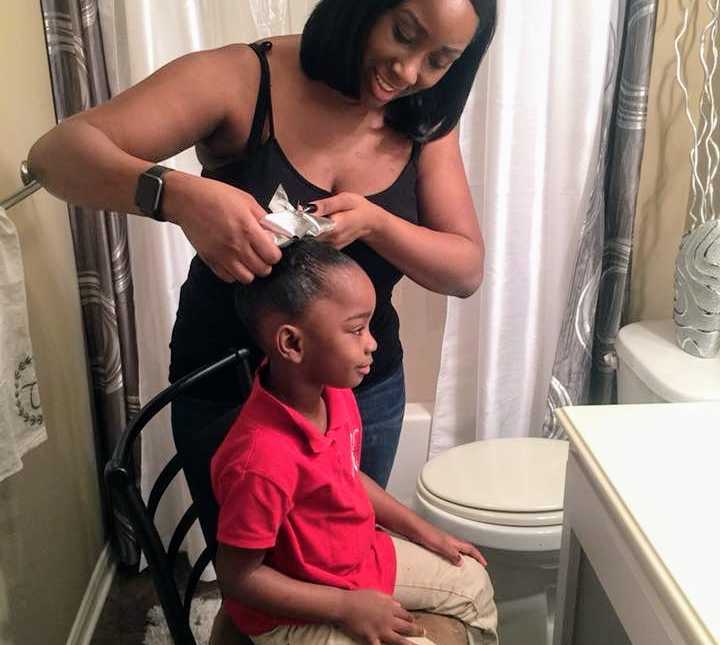 All dressed up for her big daddy-daughter date!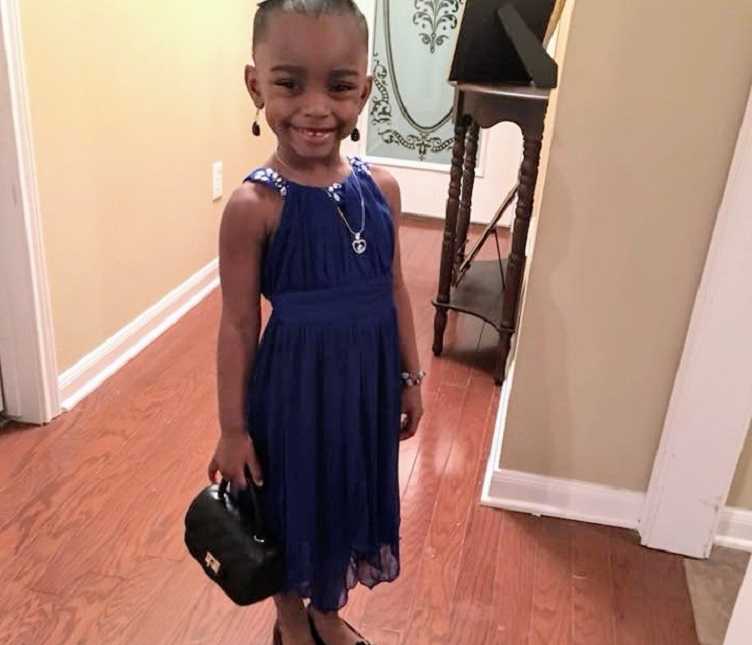 He even presented his "princess" with a rose — how adorable!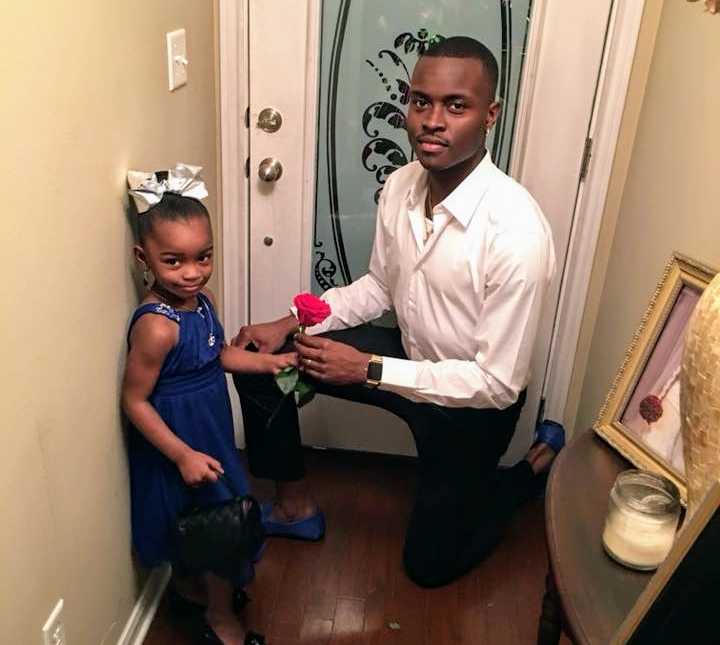 She gave her daddy a kiss for the sweet surprise.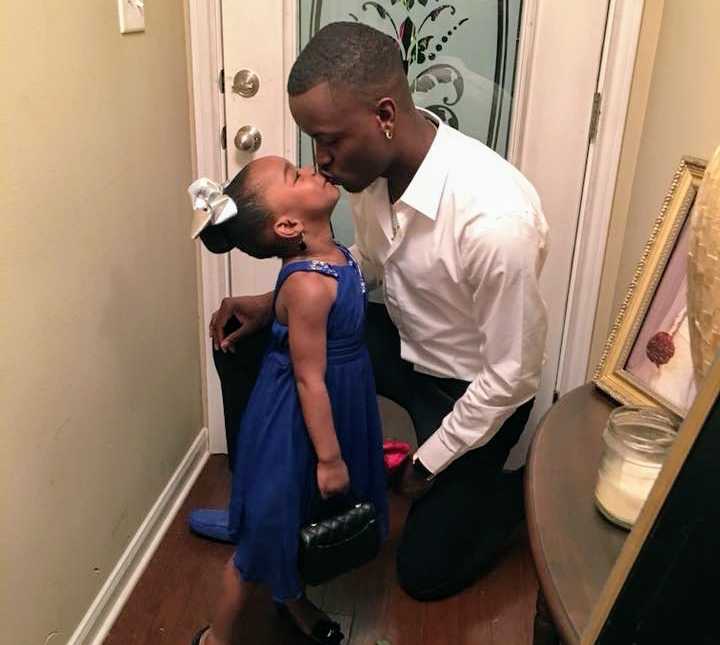 The perfect pair is ready to hit the town!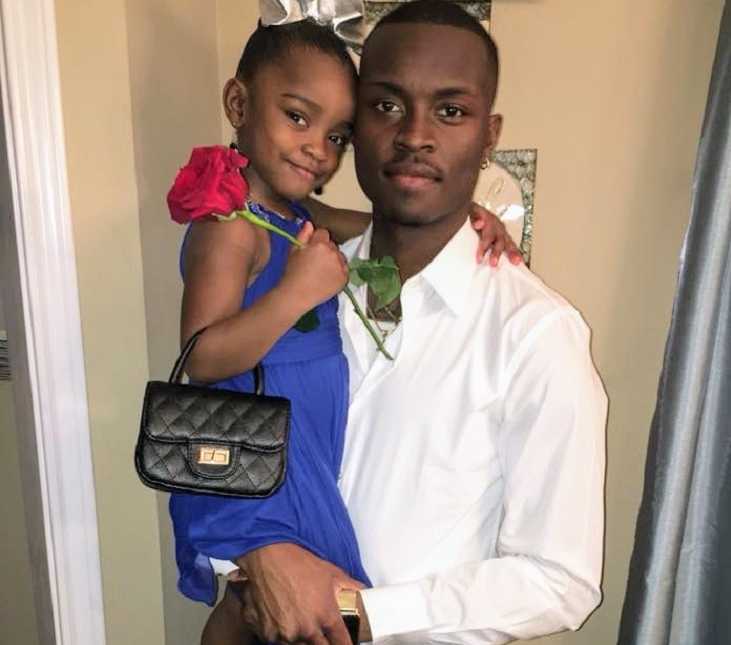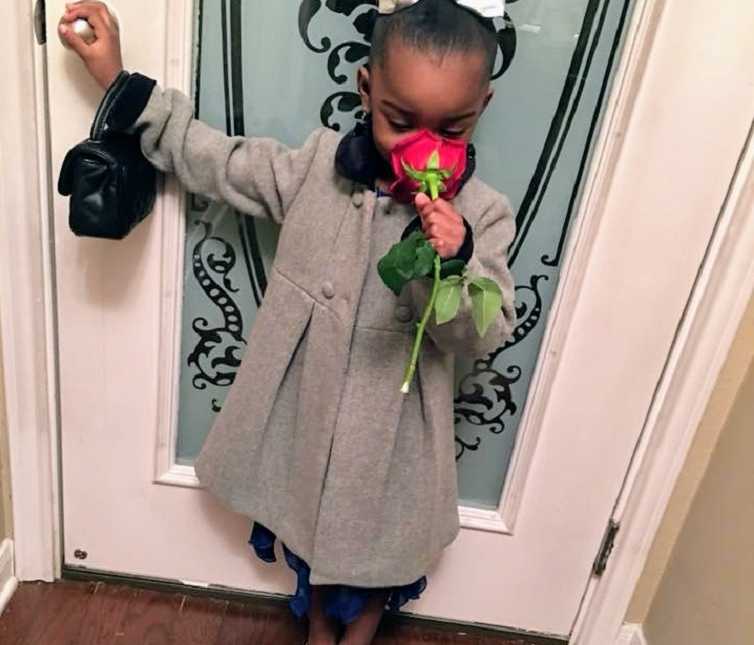 They shared a delicious dinner together on a wonderful night she'll surely never forget.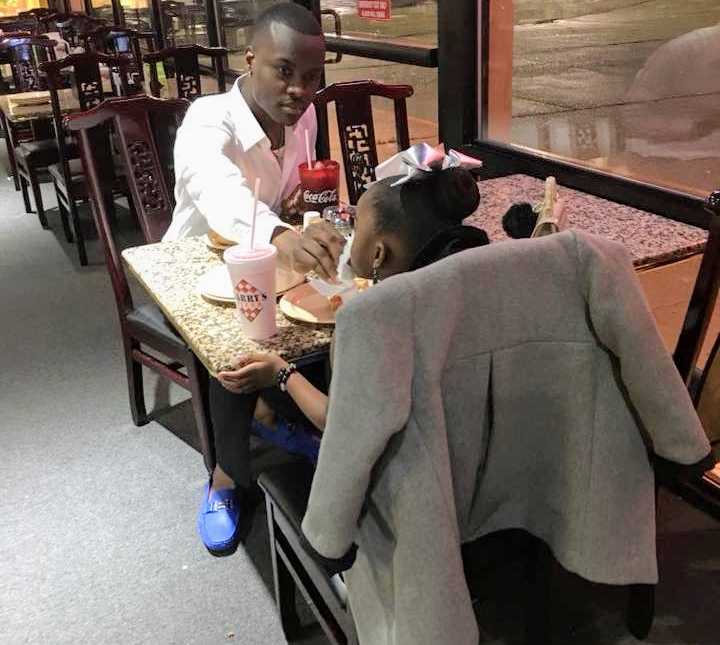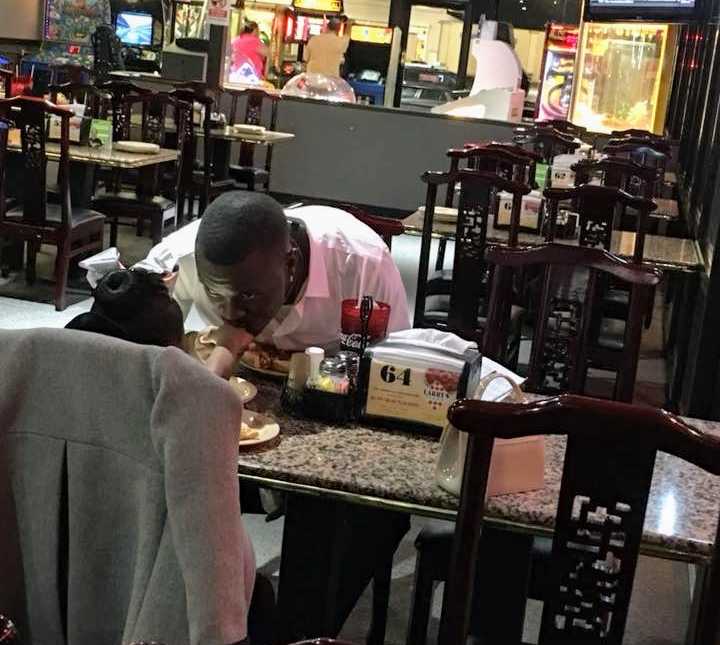 This story was submitted to Love What Matters by Ashley Clark of Shreveport, Louisiana. You can follow her journey on Facebook.
SHARE this story on Facebook if you value the bond of a strong father-daughter relationship.