Kymm Daniels, an art teacher at Radium Springs Elementary School in Albany, Georgia, took her Black History Month decorations to the next level — and the Internet is in love.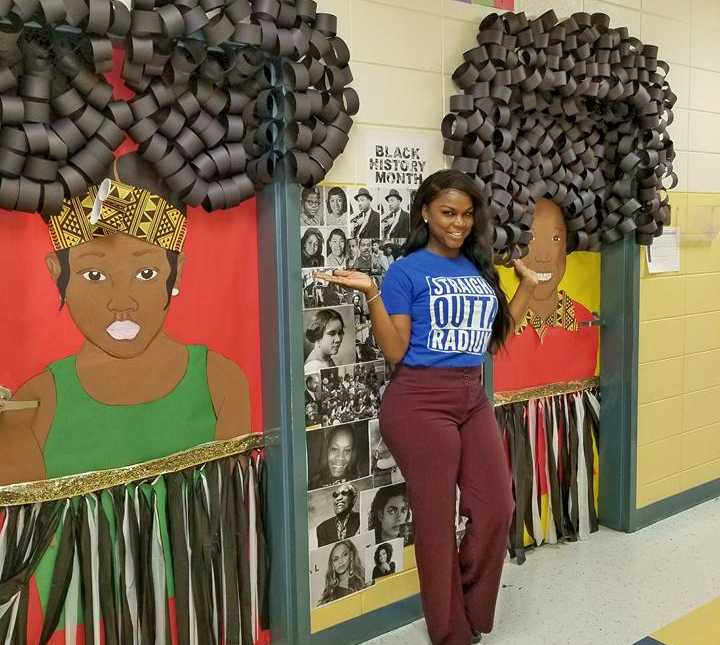 "Art is my life and it has been a part of me since I was 5 years old," Daniels told Love What Matters. "For Black History Month I wanted to do something special for my students to inspire them… also while drawing attention to the arts in school. I love what I do and I'm glad that everyone around the world is enjoying it as well."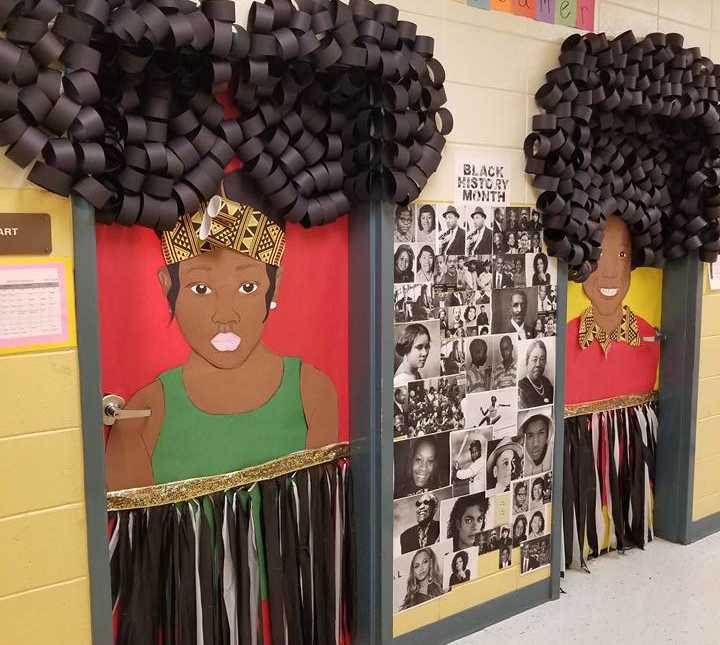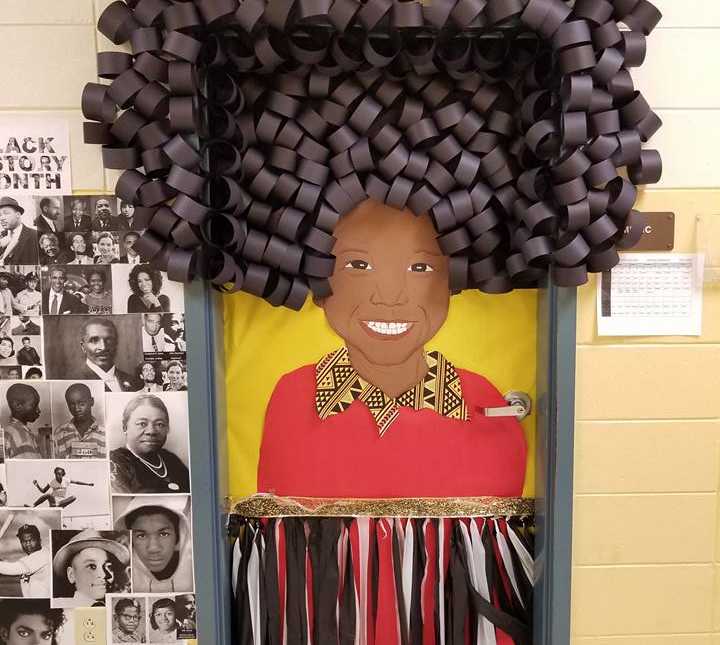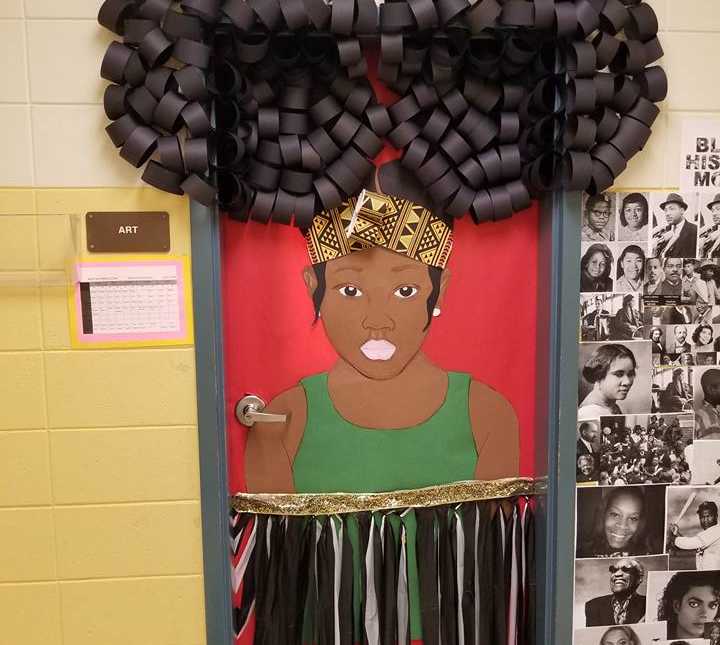 Daniels' decorations feature a large African American girl and boy covering her classroom doors, surrounded by photos of important African American figures throughout history.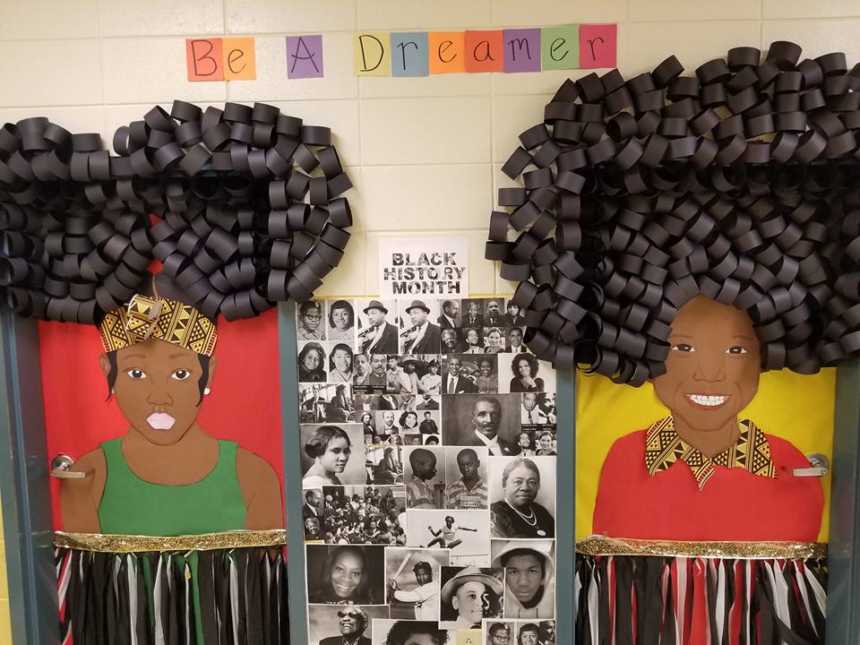 "The kids love it. They were in awe when I got finished with it," she told CBS affiliate, WTOC. "They were like 'Ms. Daniels, who are they?' I was like, 'They are you, or you, they could be anybody.' It's something that relates to them and they just love it."
Her Facebook post showing off the creative display has more than 75,000 shares.
"DO IT FOR THE CULTURE," she wrote on her post.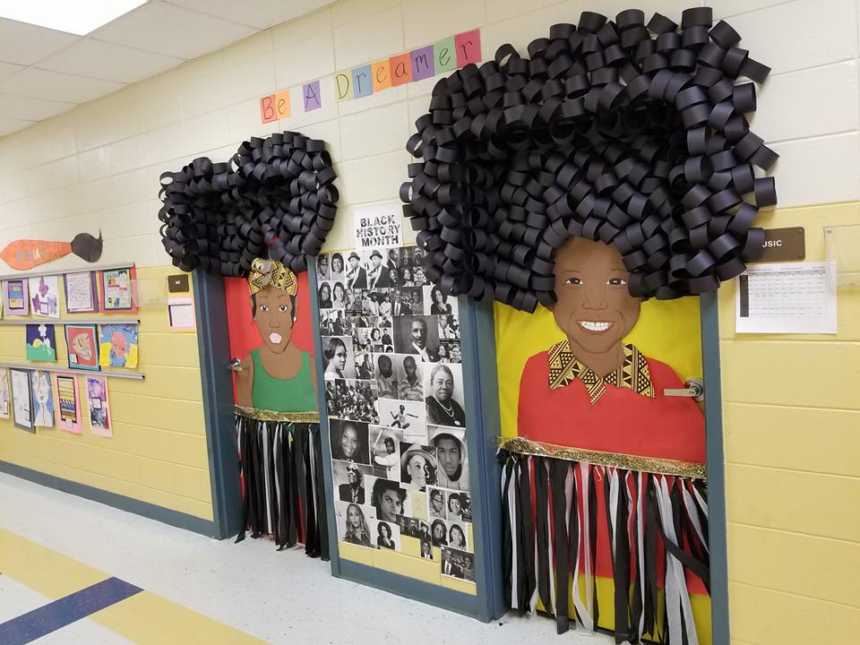 This story was submitted to Love What Matters by Kymm Daniels of Albany, Georgia. Submit your story here.
Read more stories like this here:
'Why do you celebrate Black History Month, you're white???' I refuse to live in a world where our future grandchildren cannot play together.': White woman explains importance of celebrating 'black excellence'
20 Extraordinary Black Americans Who Changed The World As We Know It
'Poor kid, having to pretend two 'apes' are family.' They say we are mixing pure and dirty blood.': Woman's second marriage to black man makes her learn 'people don't understand the value of love over skin color'
This Having To Carry The Load Of Their Blackness, It Weighs Them Down
SHARE this story on Facebook if this reminds you of one of your inspiring teachers.