"Over the last few months, my grandmother has been struggling with health issues, so I felt inclined to really make her birthday special this year. I wanted to do a 'cake smash' themed photo shoot to connect her to the youth of a child, typical of a 1st birthday party. Of course, to really represent Grandma, we had to incorporate her favorite drink – Pepsi Cola. With the help of my mom, aunt, and sister, we were able to create the most fun photo shoot for my 76-year-old grandma, Florence.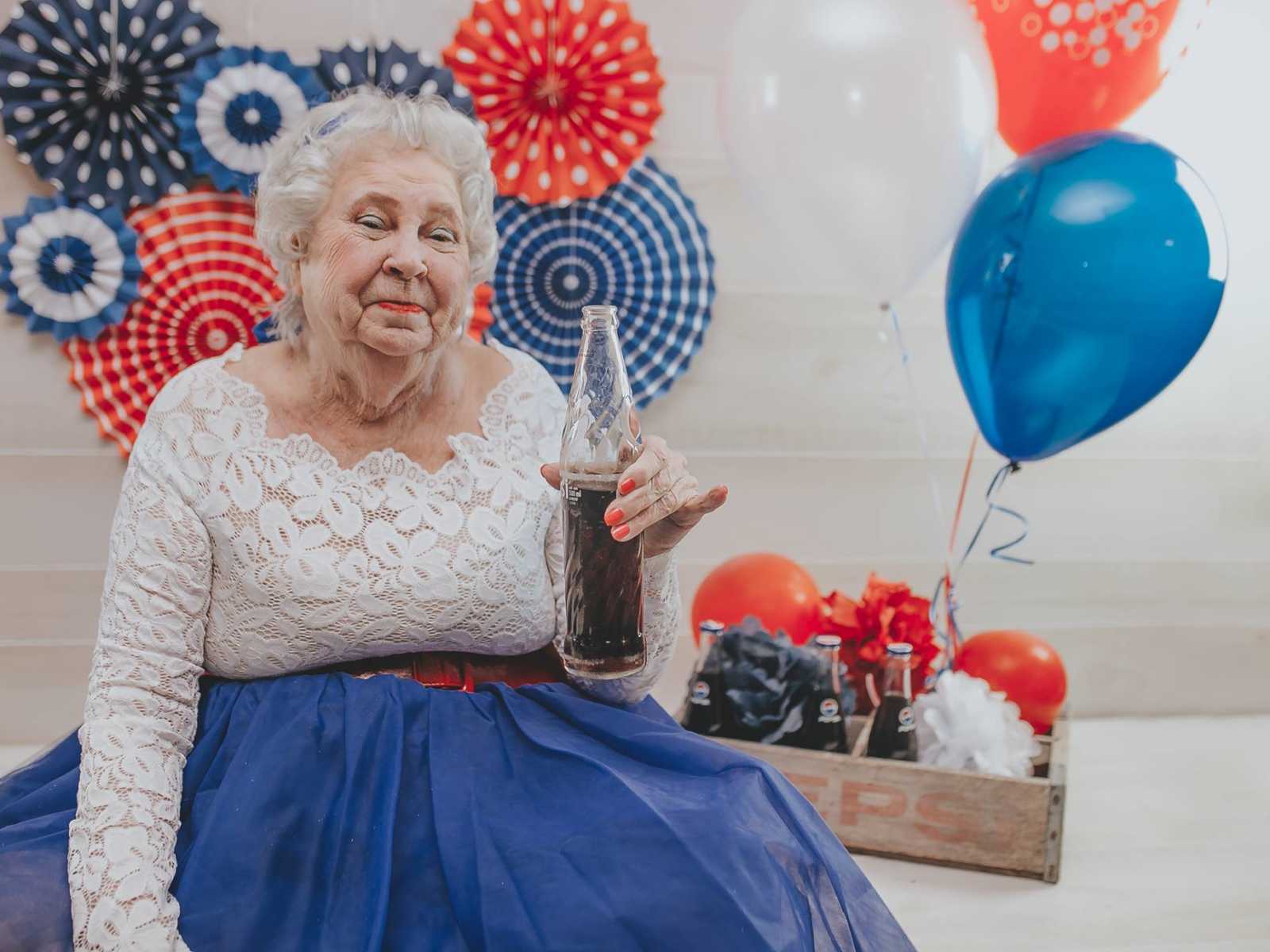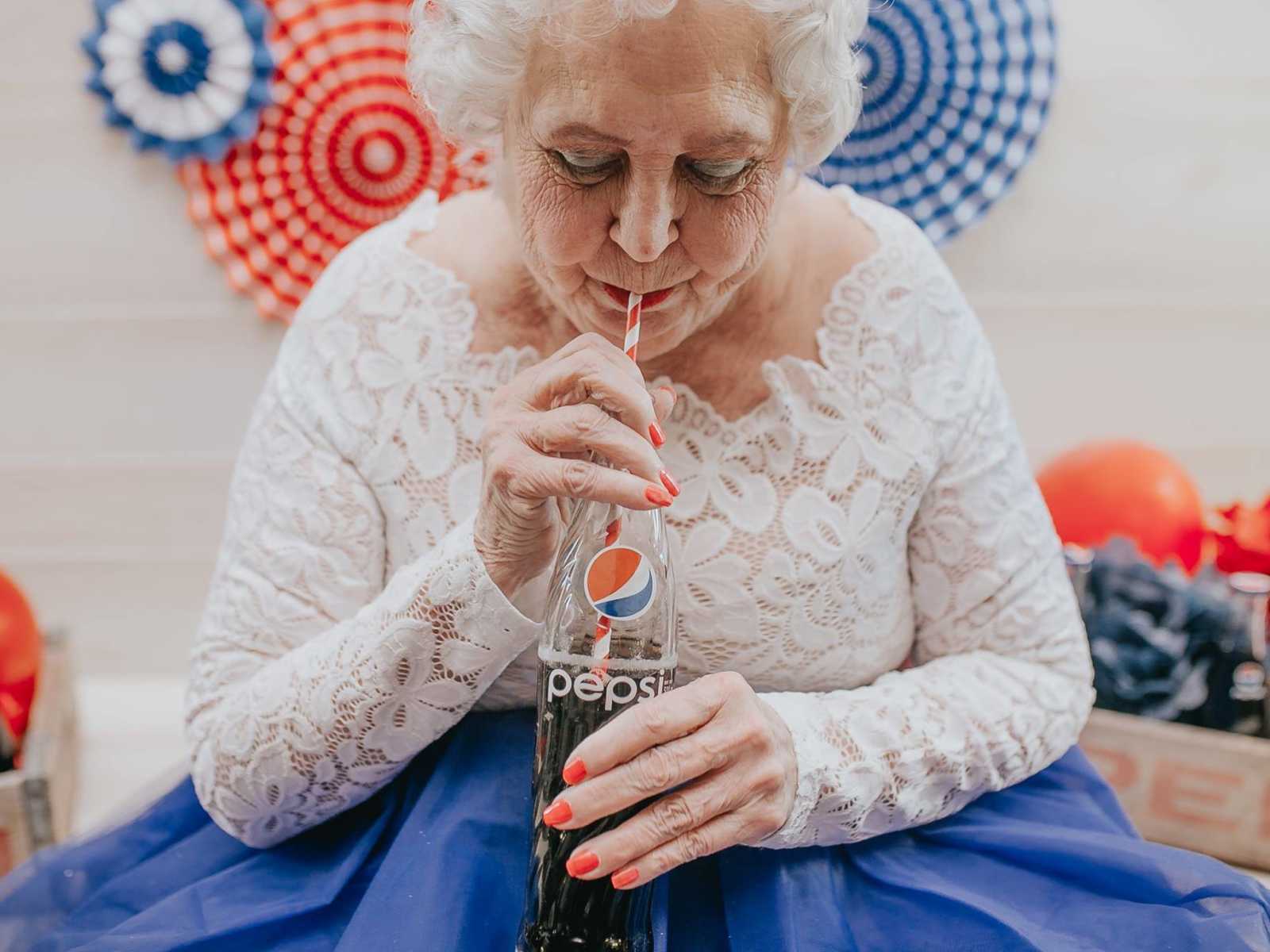 At the end of October my grandma was hospitalized with pneumonia (she's always been terrified of dying from pneumonia). While being treated, it was determined that she was suffering from Stage 3 kidney failure, her chronic obstructive pulmonary disease (COPD) was getting worse, and she was experiencing irregular heartbeats. We all tried to spend as much time with her as possible, as we weren't certain if she was going to make a recovery.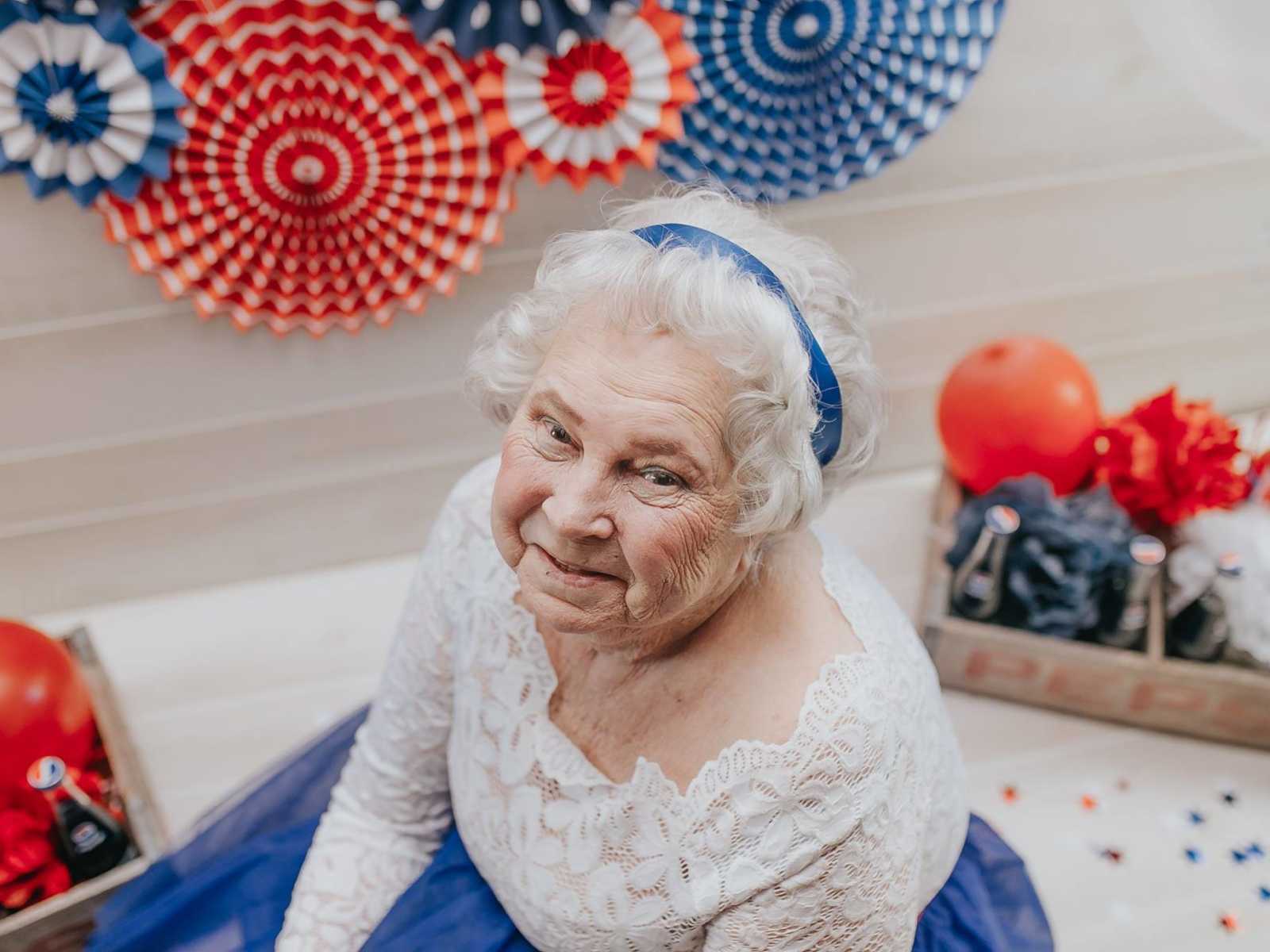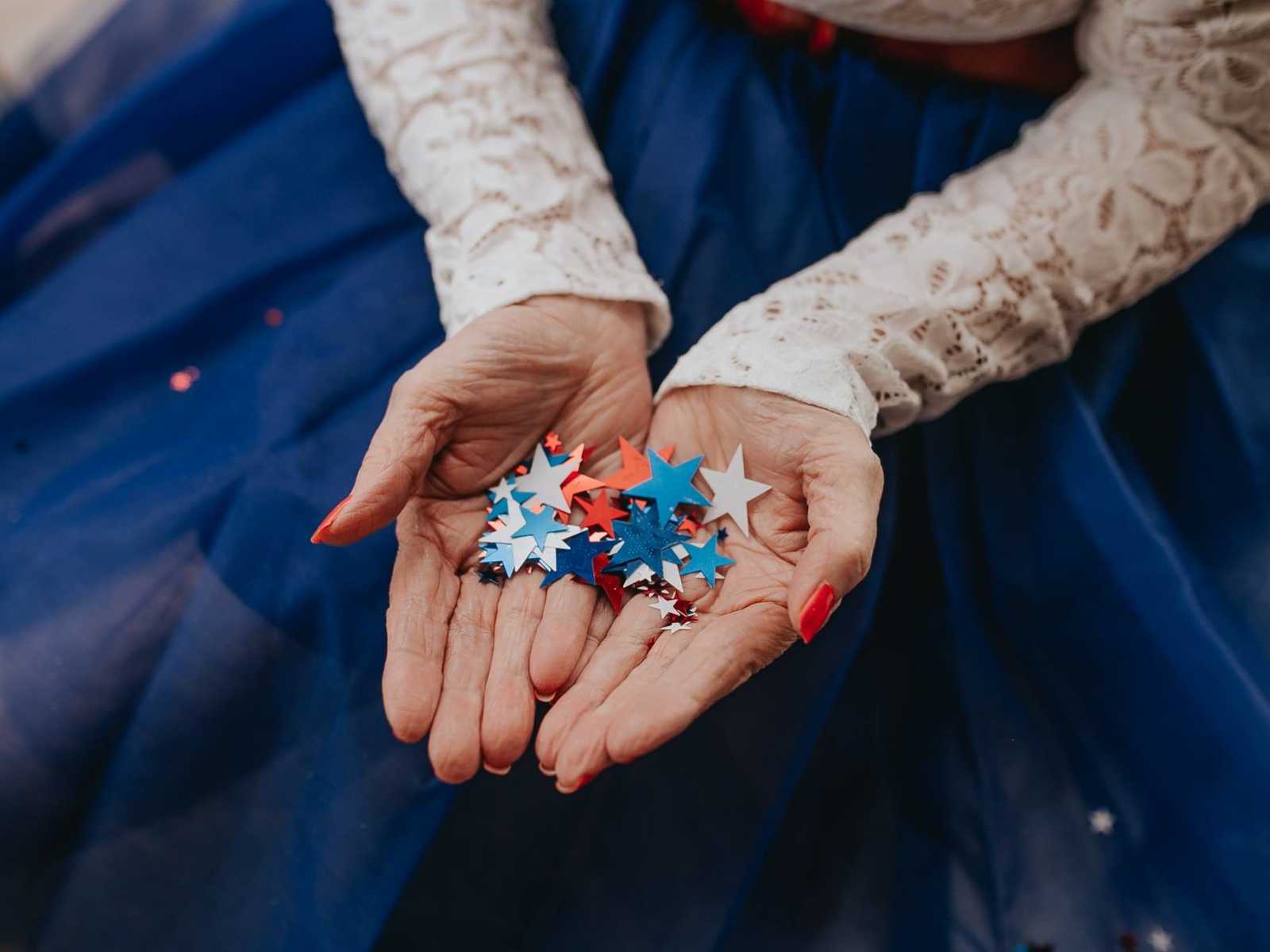 It was really hard to see her like that. I just sat in the seat behind her hospital bed quietly crying while we all laughed and enjoyed her company. We were all planning who was going to give a kidney to her if she needed one. Thankfully she was released a couple days before my son and niece's birthday and was able to spend the holiday at home with oxygen in the home. Her kidneys were still struggling though, and she has spent several nights in the hospital since recovering from pneumonia due to medication issues, and other underlying medical issues suddenly surfacing.  Now she is going to the doctors a few times a week, and doing well right now.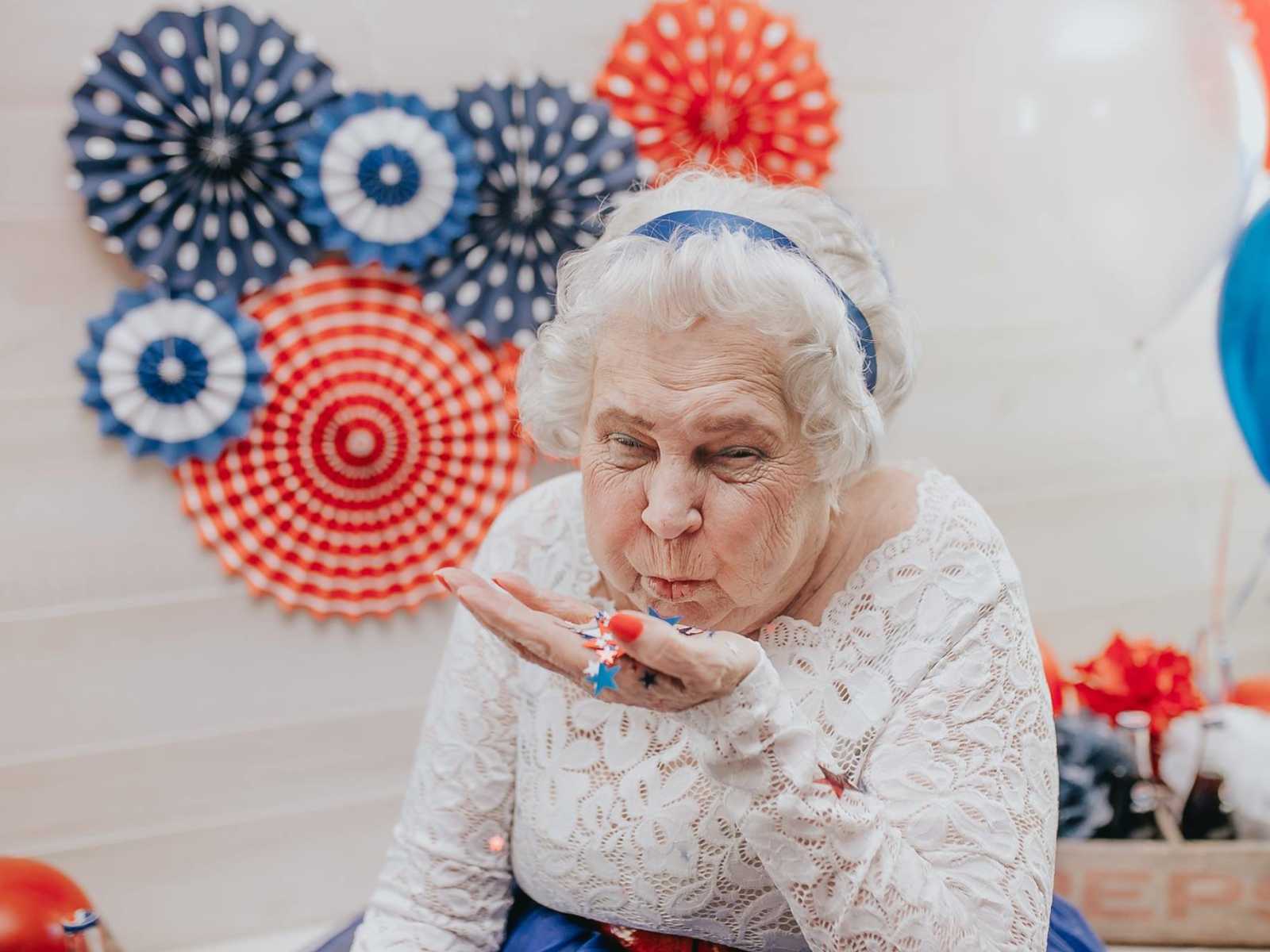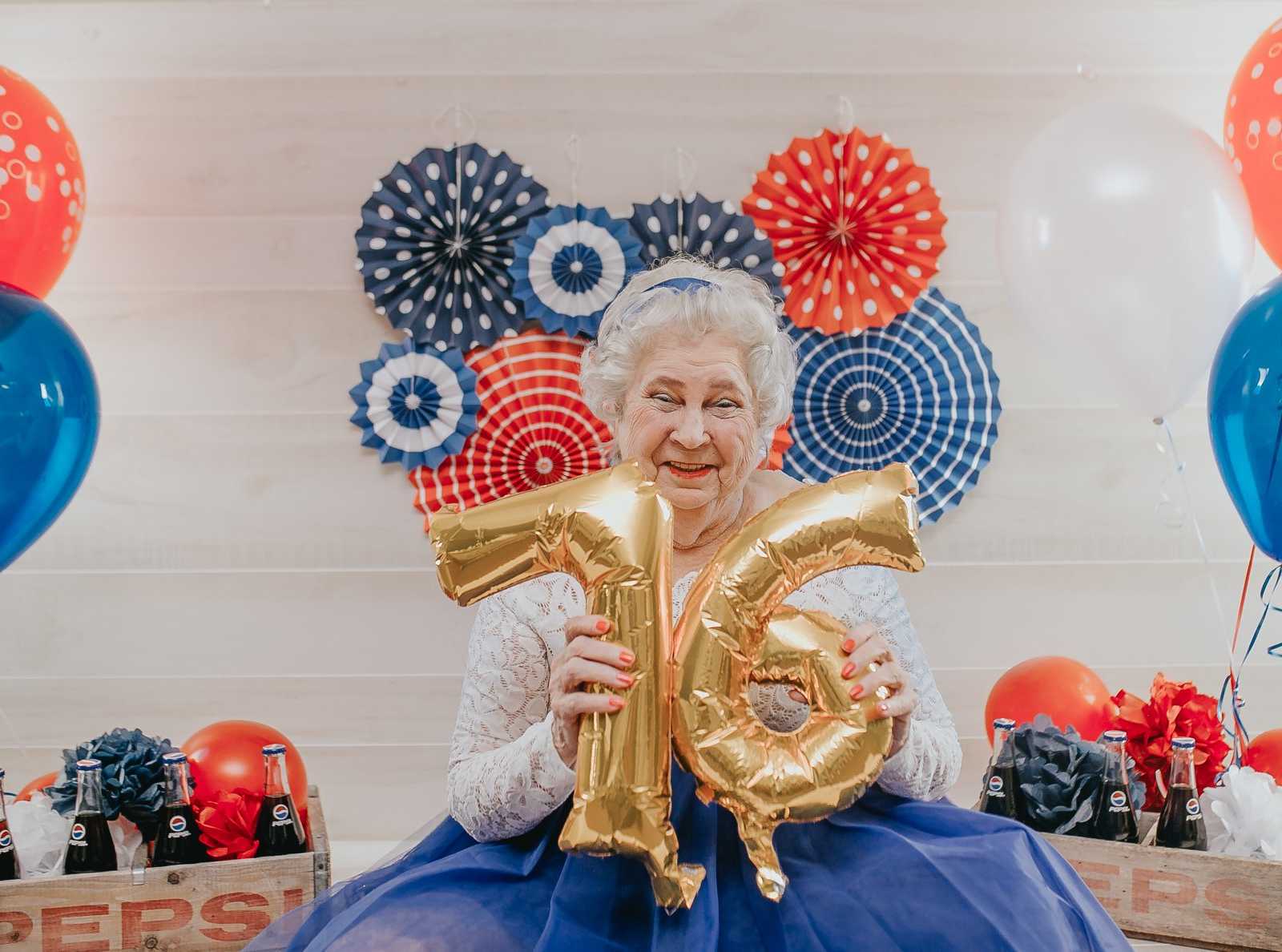 It was very important to me and my family to celebrate her birthday to the fullest this year. Grandma has always been there for everyone in the family; she helped raise me growing up, and has helped with my own children to the best of her ability. She's always had my back, even if she didn't always agree with me… (haha). I wanted to make sure she knew how much we all appreciated her, and desire to make every day the best day ever for her. That's how I got the idea for the cake smash birthday photo shoot.
Dad celebrates 70th birthday with epic Jimmy Buffett-themed cake smash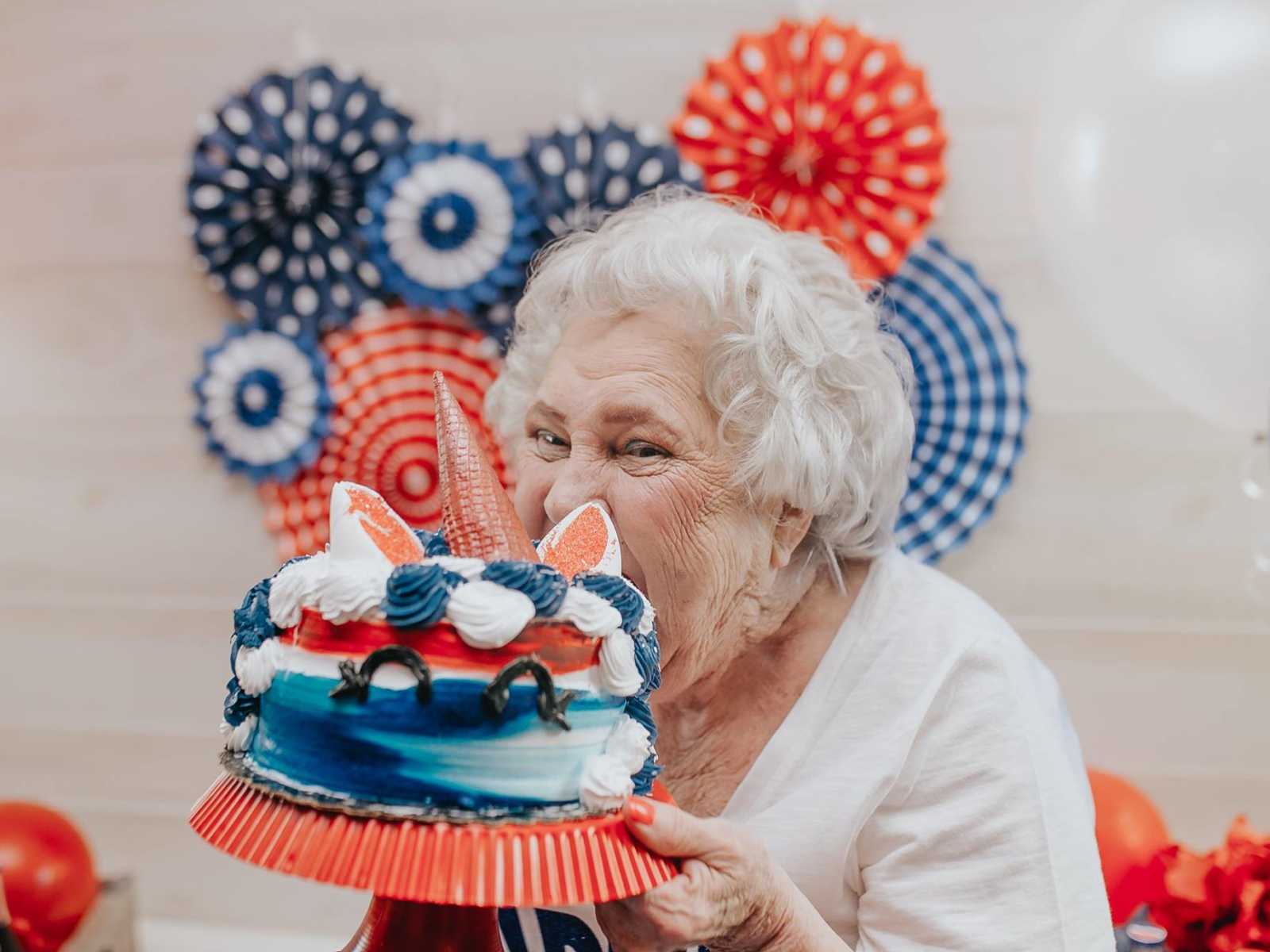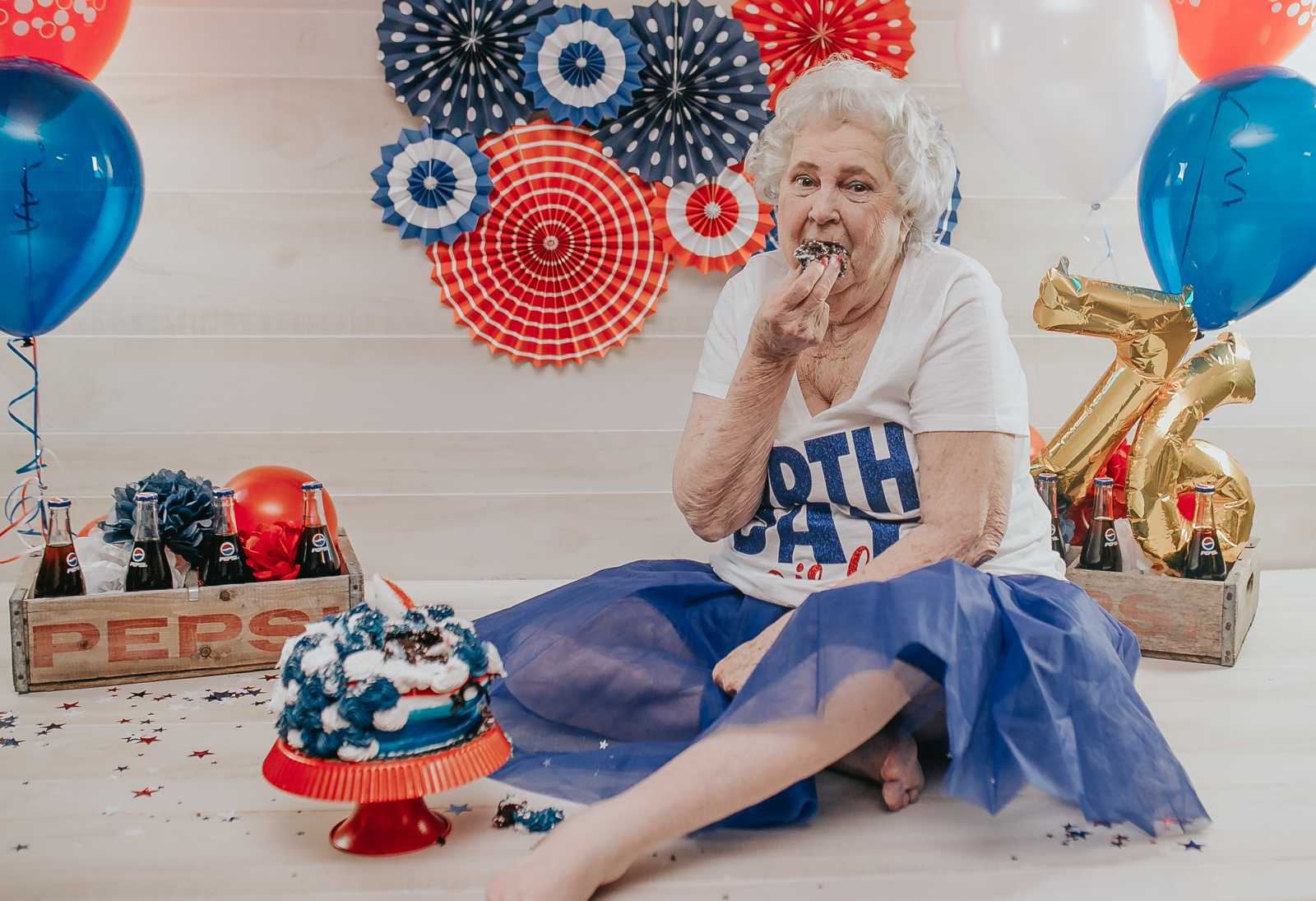 It was a fun way to celebrate her birthday and to get Grandma out of the house to do something unique. Grandma hasn't been pampered for a long time, and I always had fond memories of her spending time at the hair dressers and getting 'Dolled up,' even for simple trips to the grocery store!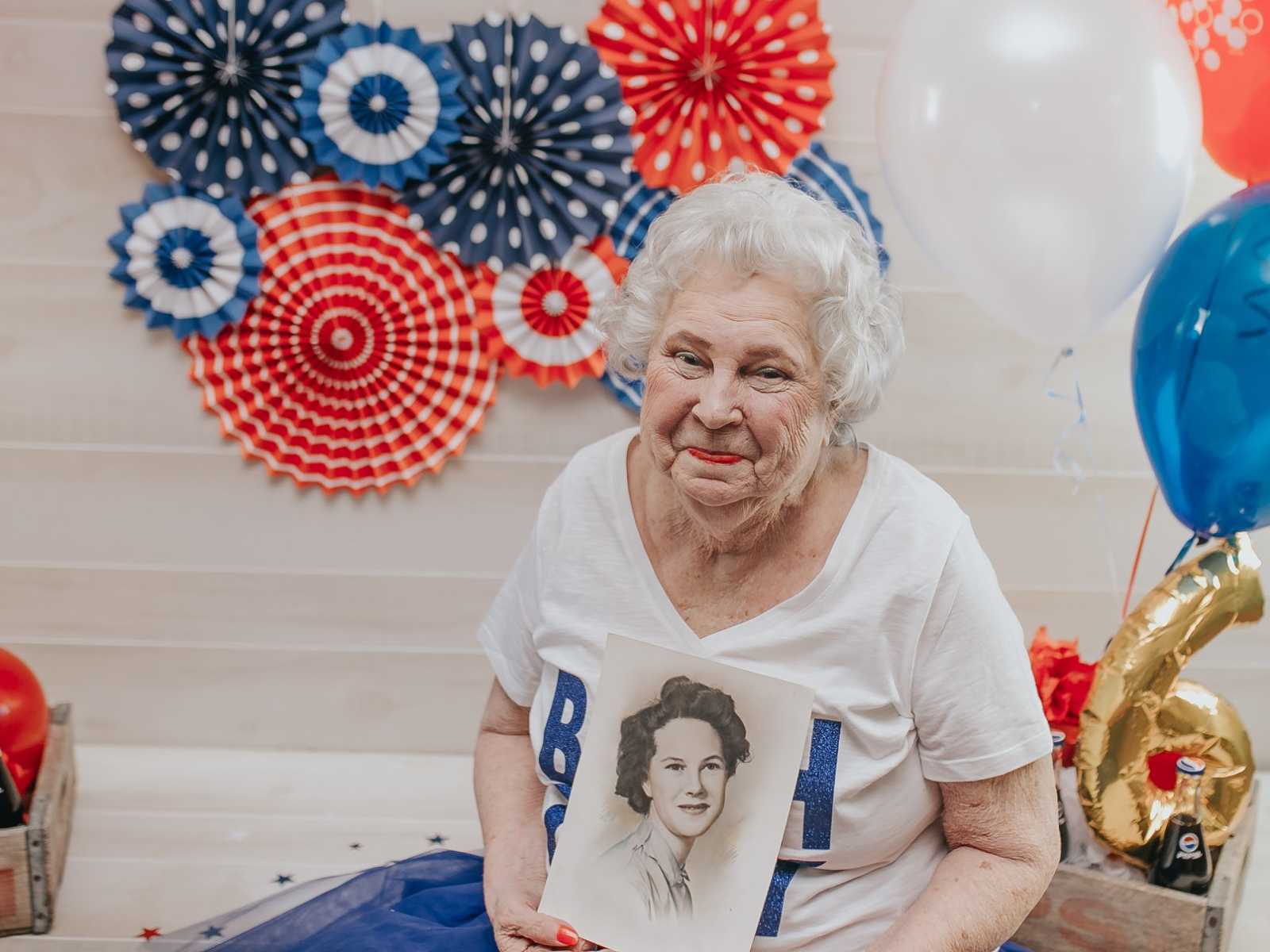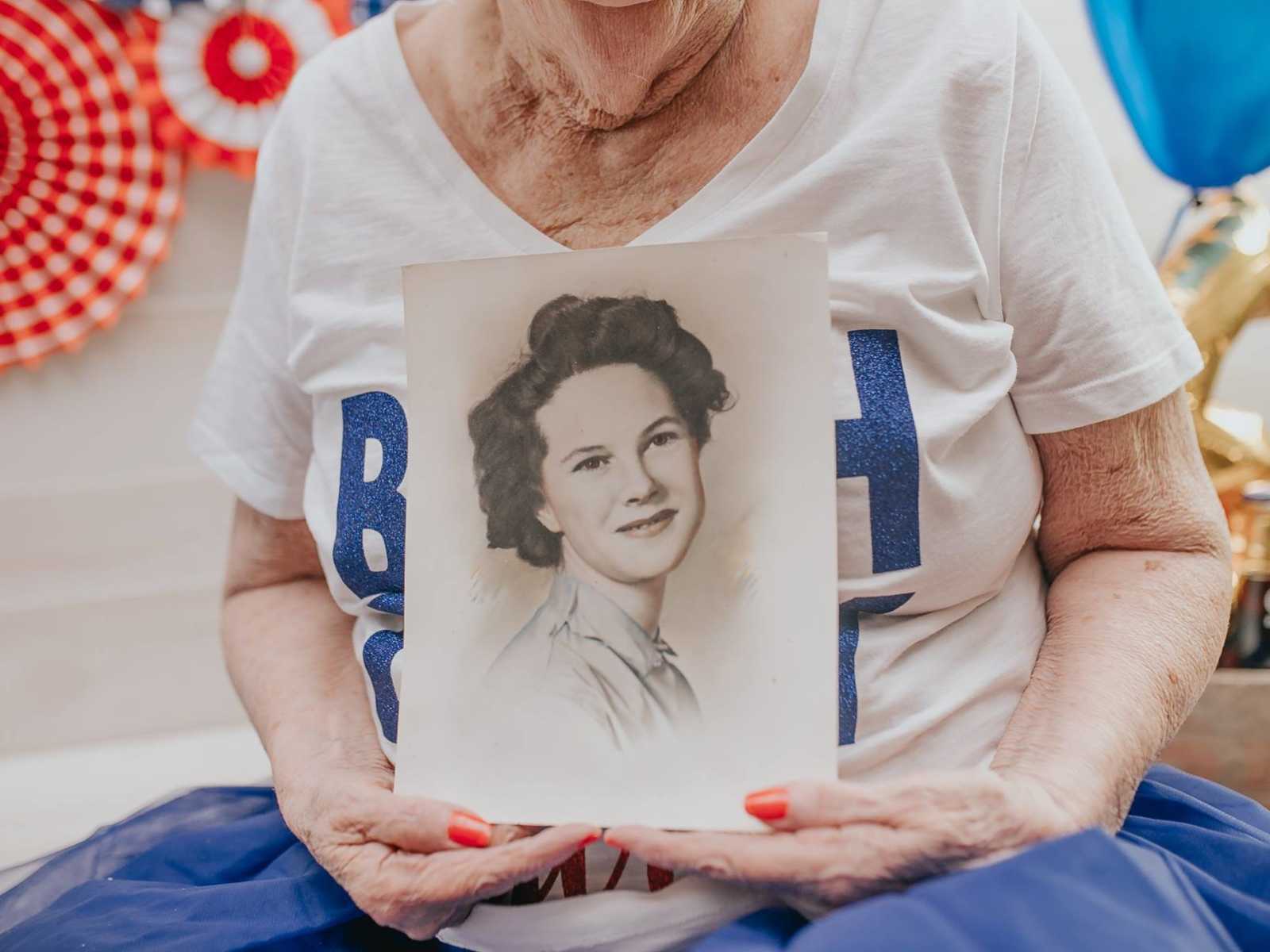 I was pleasantly surprised to see how much Grandma enjoyed the day, which was really the 'icing on the cake' for me. From visiting the hair dresser to getting her makeup and nails done, getting her a cute outfit, and playing in the cake while taking pictures, these are the memories I'm going to cherish forever when I look back at these pictures.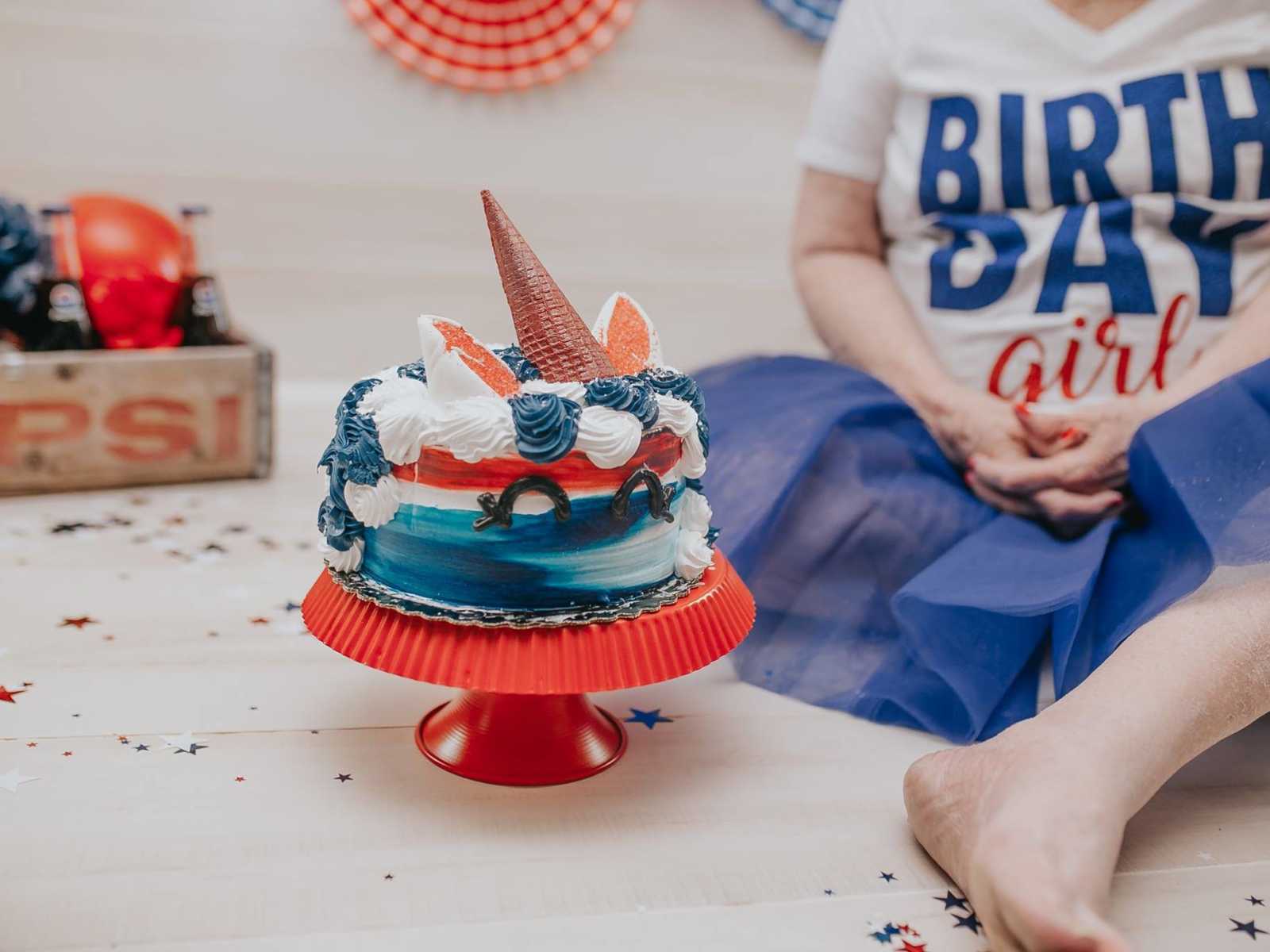 One of the best parts was how everyone in the family came together to help out. My mom helped transport Grandma around, my sister and sister-in-law assisted with the shoot, and my aunt made the shirt she was wearing.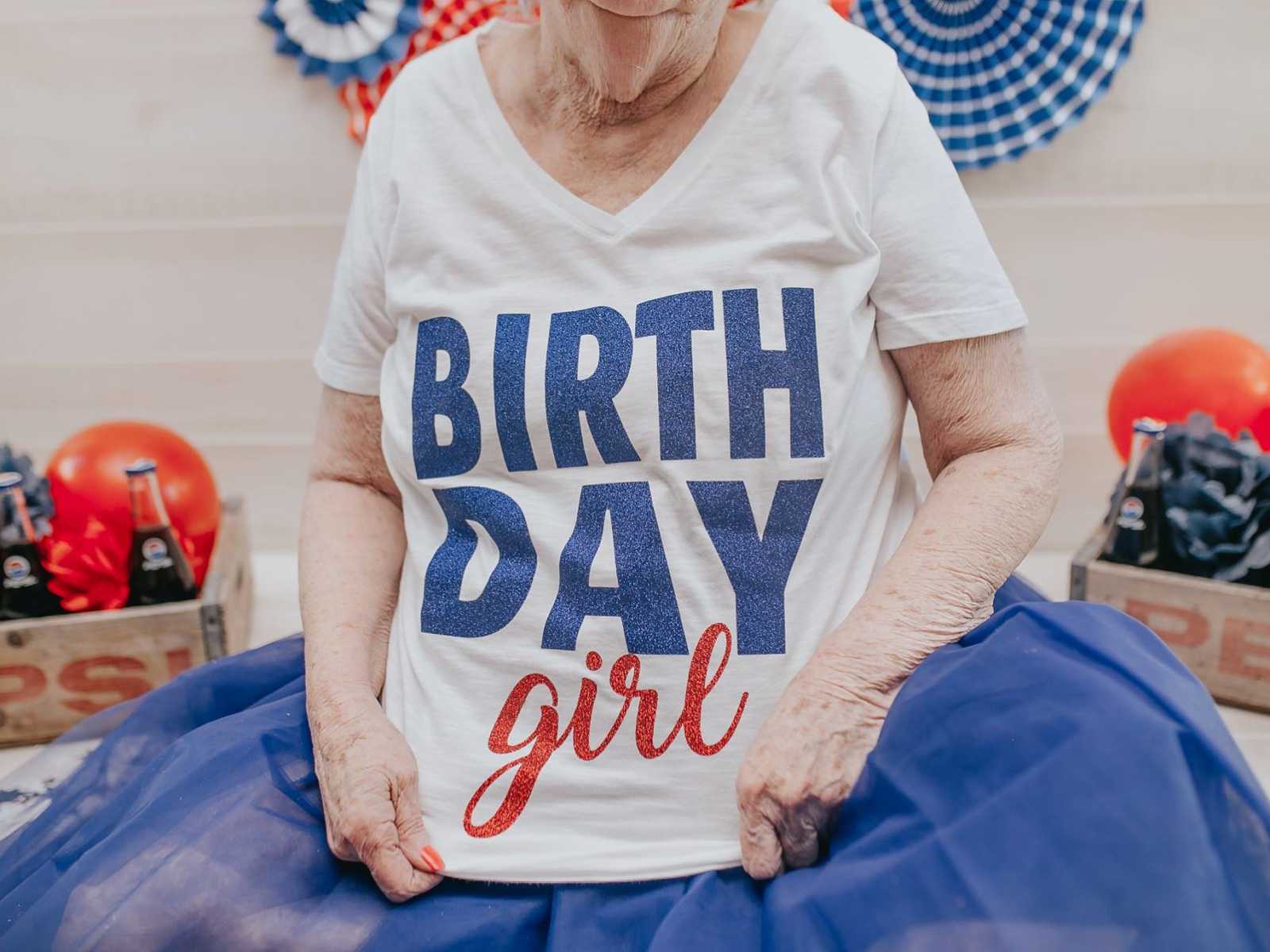 My grandma is one of the most important people in my life, so I am honored to have been able to spend these moments with her, generating memories that she, I, and our entire family will be able to enjoy and re-live for generations to come.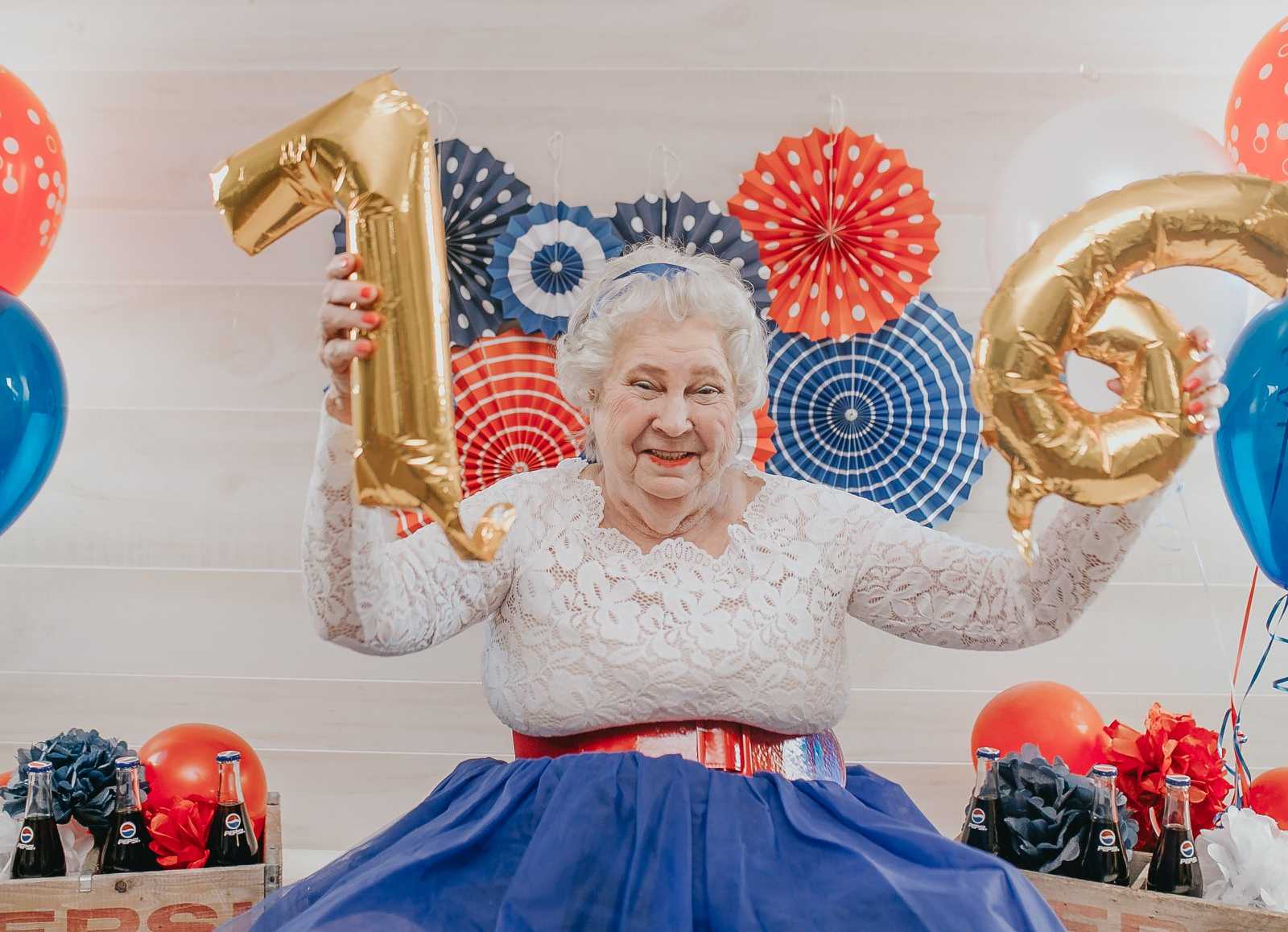 P.S. I think Grandma's favorite part of the day was getting to drink the whole bottle of Pepsi!"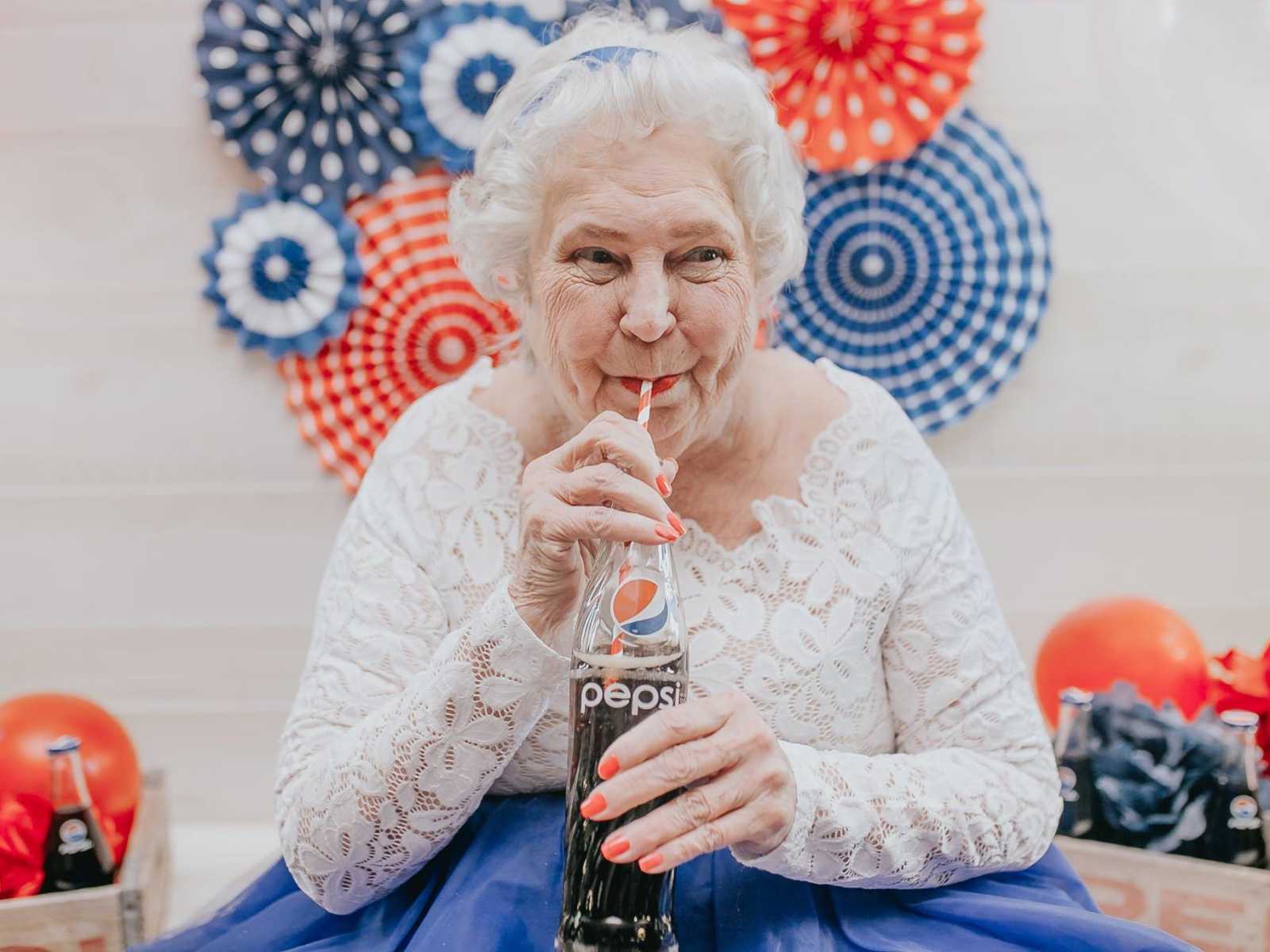 This story was submitted to Love What Matters by Kourtney Knapp of Kourtney's Klick Photography in Des Moines, Iowa. Submit your story here.
Do you know someone who would celebrate this way? SHARE this story on Facebook with friends and family to spread the joy of life.
SaveSave