"My dad hasn't had the easiest life. When he was 15 years old, he lost his mom to breast cancer. Because he and his mom were estranged from his father, he was taken in by his best friend's loving family. When he was 20, he was drafted into the Vietnam War, and survived by the grace of God and the luck of the Irish. He worked hard every day to help support his family, and raise myself and my sister. He was dedicated to his career, while still finding time to write notes for our lunch boxes, cheering us on at swim meets, and playing taxi driver. He is both Dad and friend, never wavering in his love or support.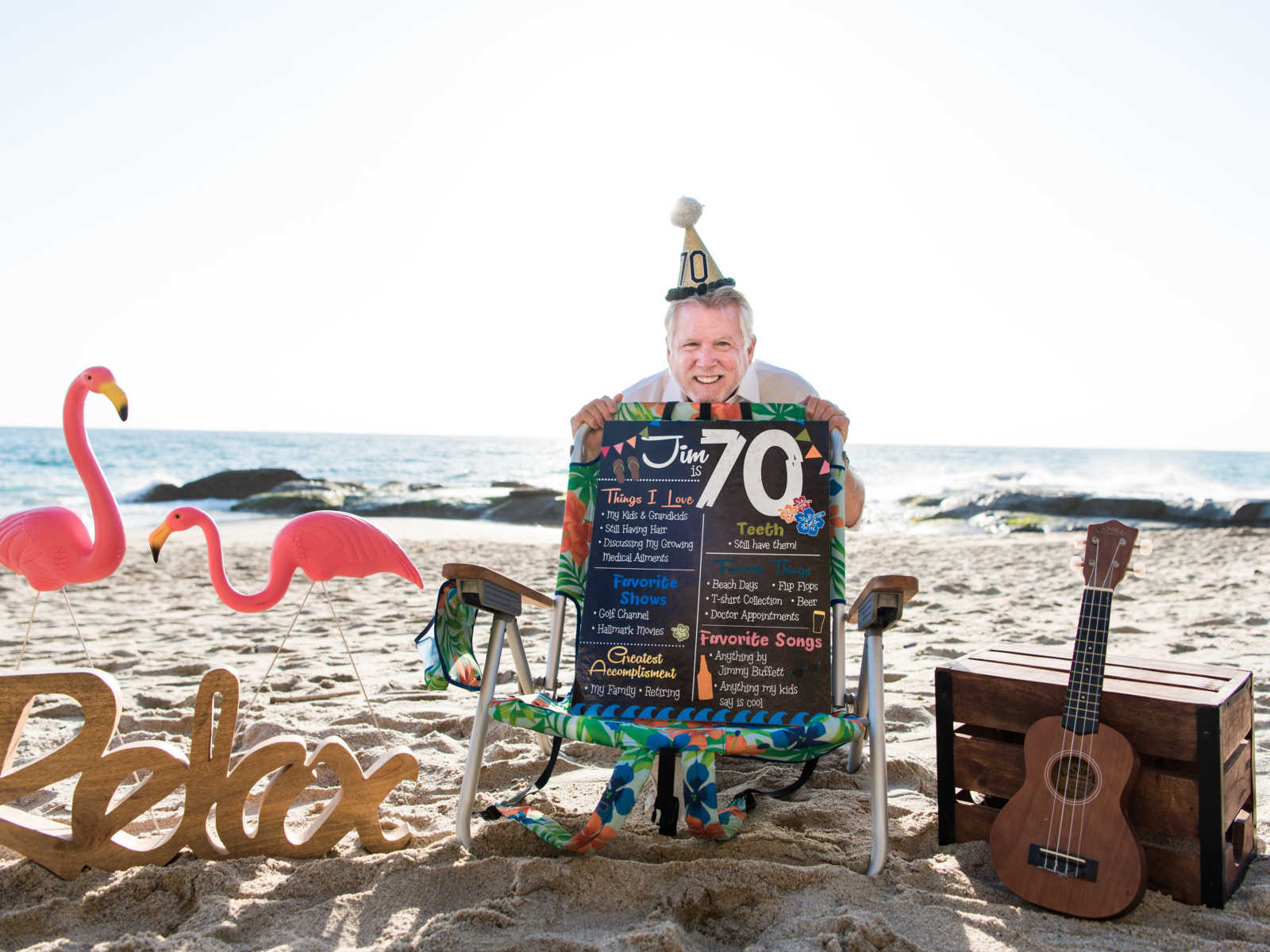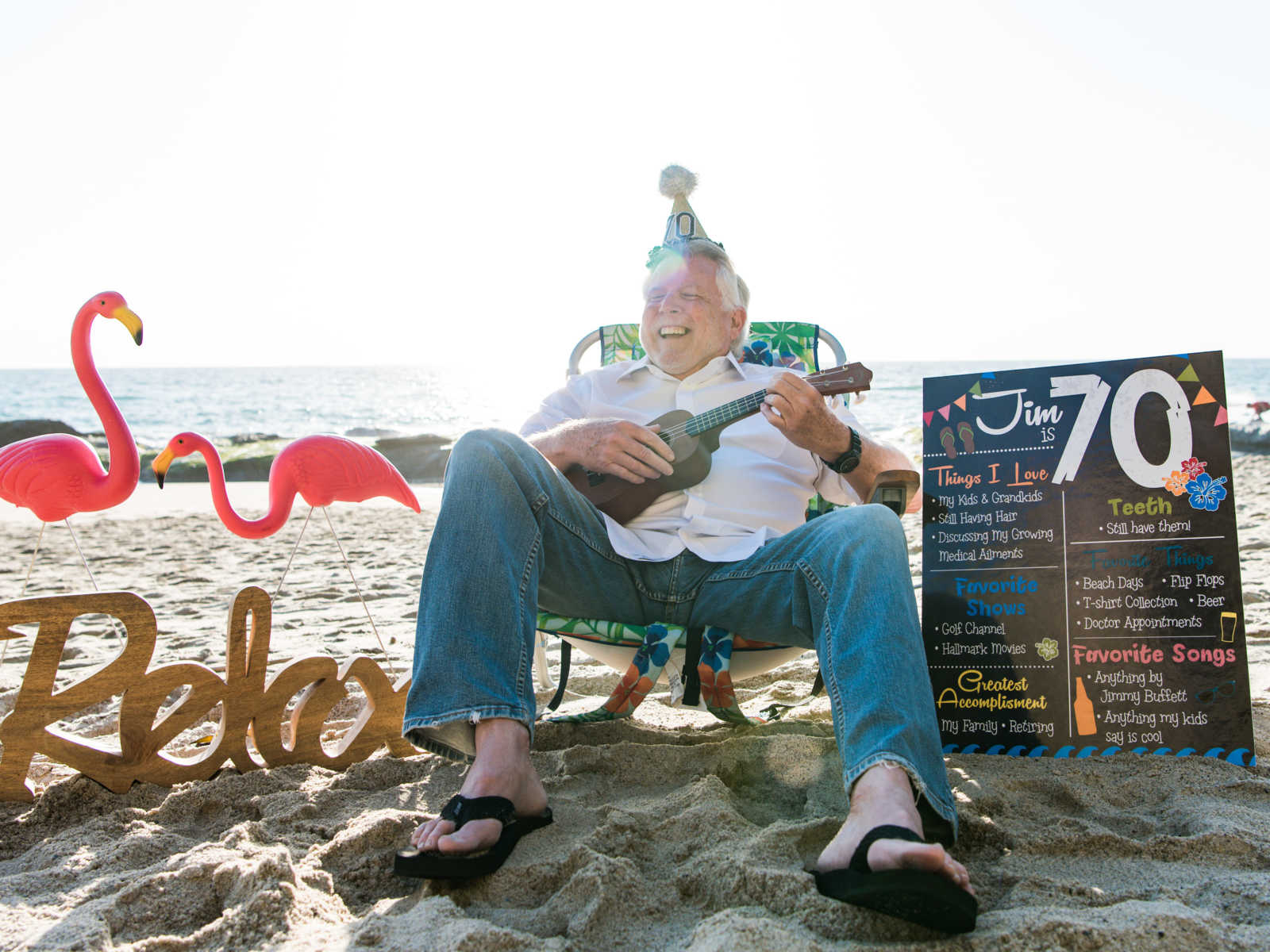 A couple weeks before my dad turned 70, he said he wanted to do a cake smash to celebrate —  I'm a photographer and he's seen me capture other cake smash sessions. He suggested it in an off-hand remark, and probably didn't think I would actually make him go through with it, but of course I did!!! He had recently retired and a cake smash was the perfect way to celebrate this next stage in his life. We laughed so hard — I had a hard time capturing images because I had tears streaming down my face and my sister was doubled over with laughter. I love that my dad is such a great sport!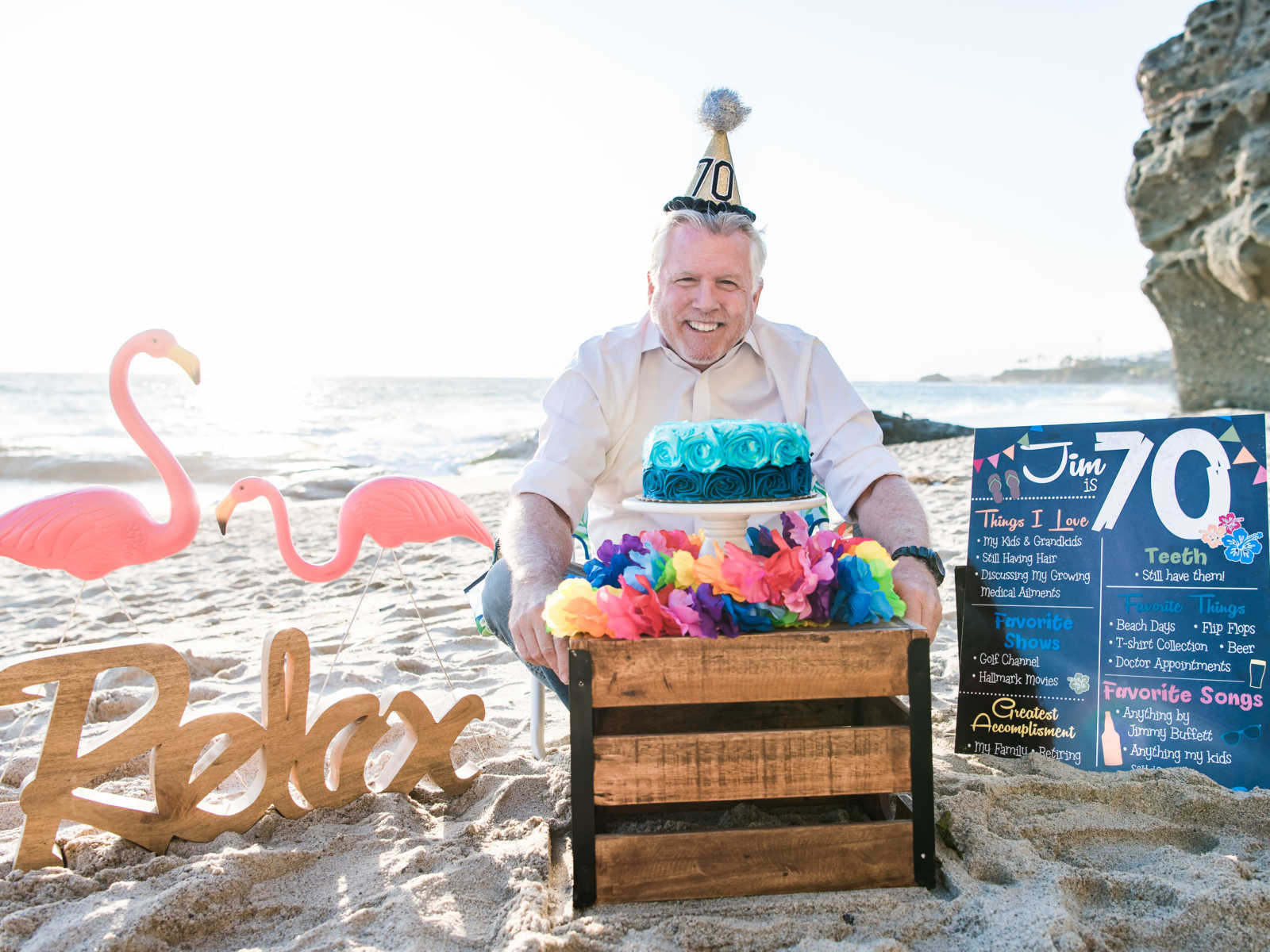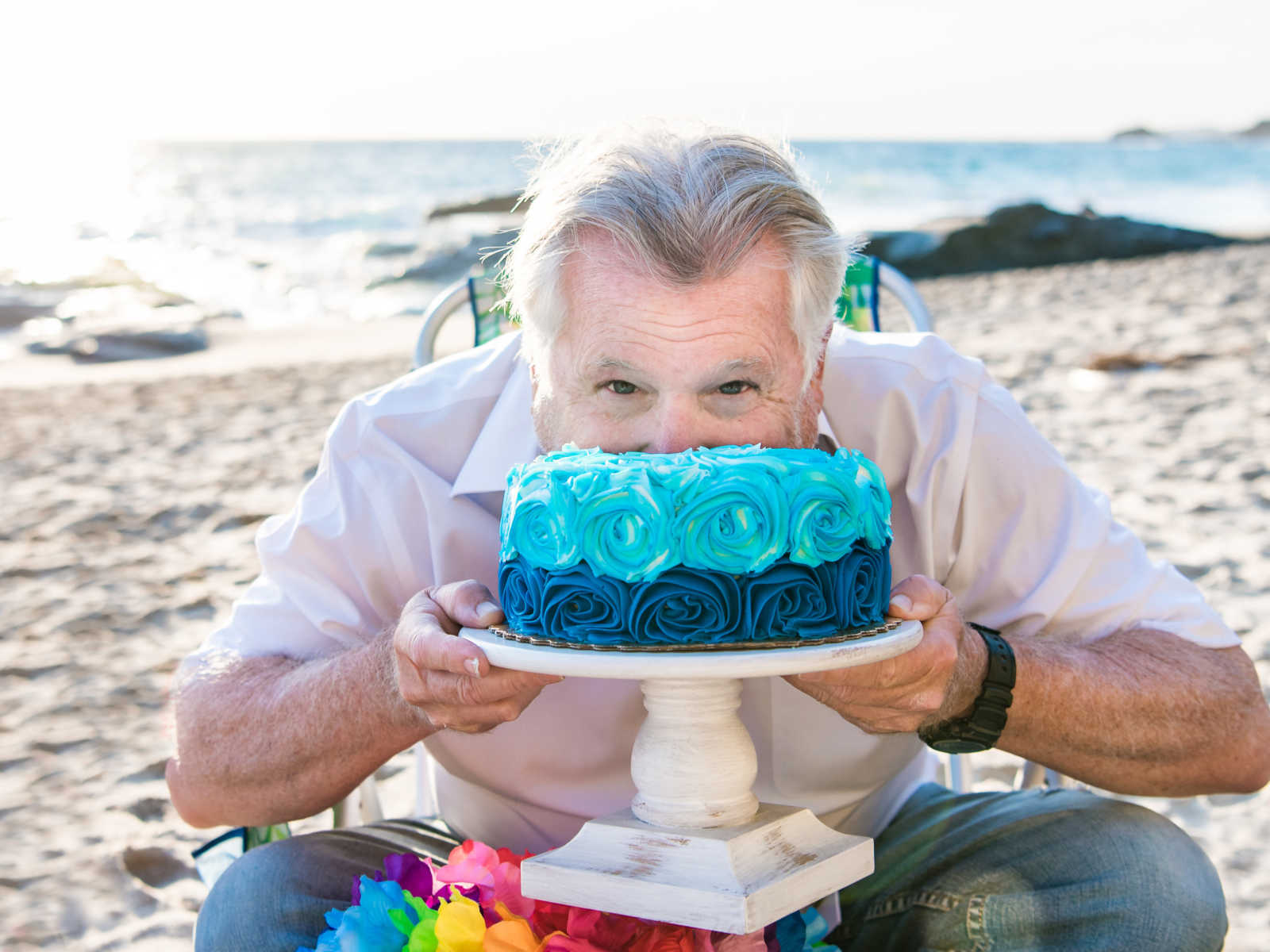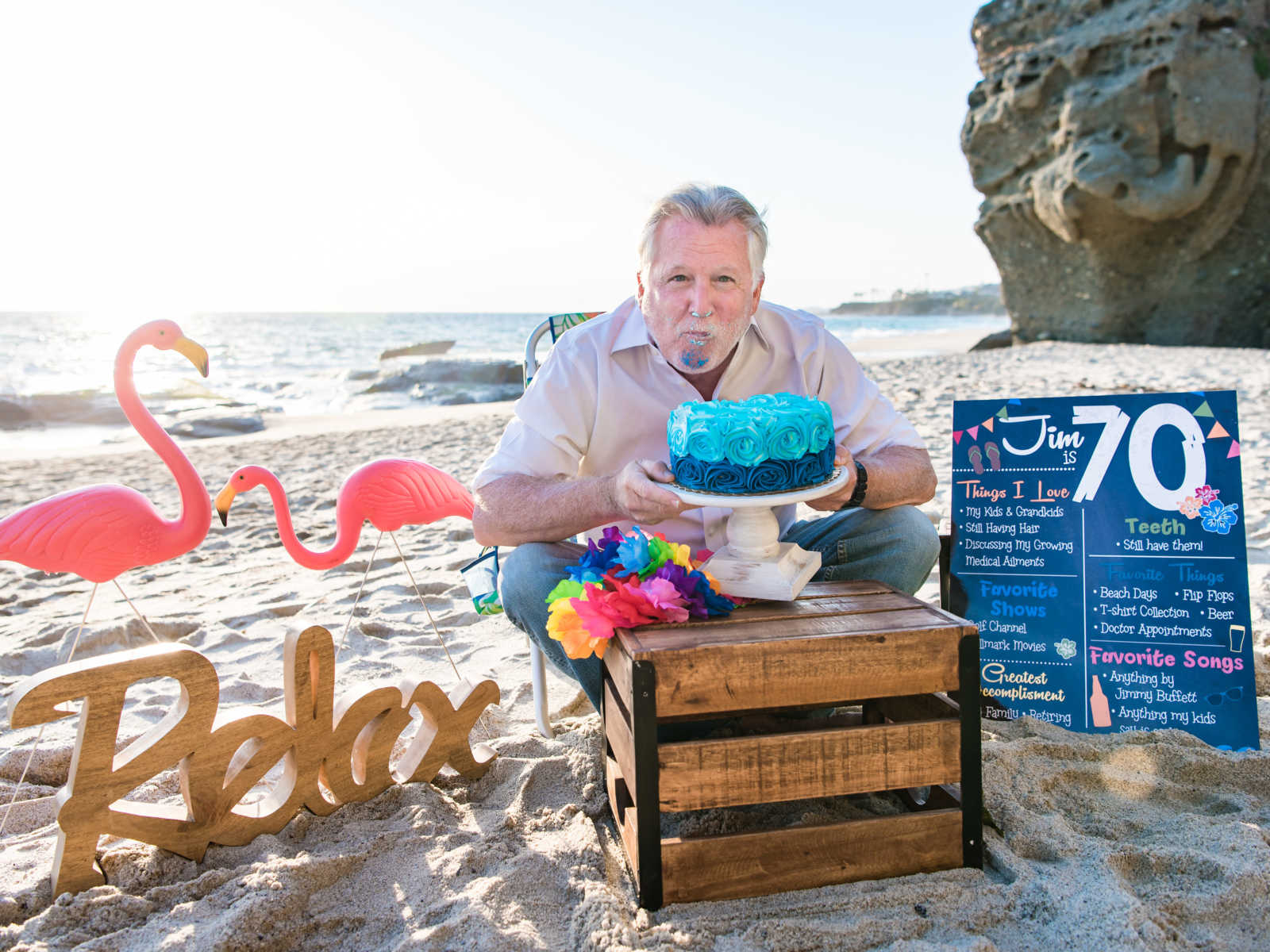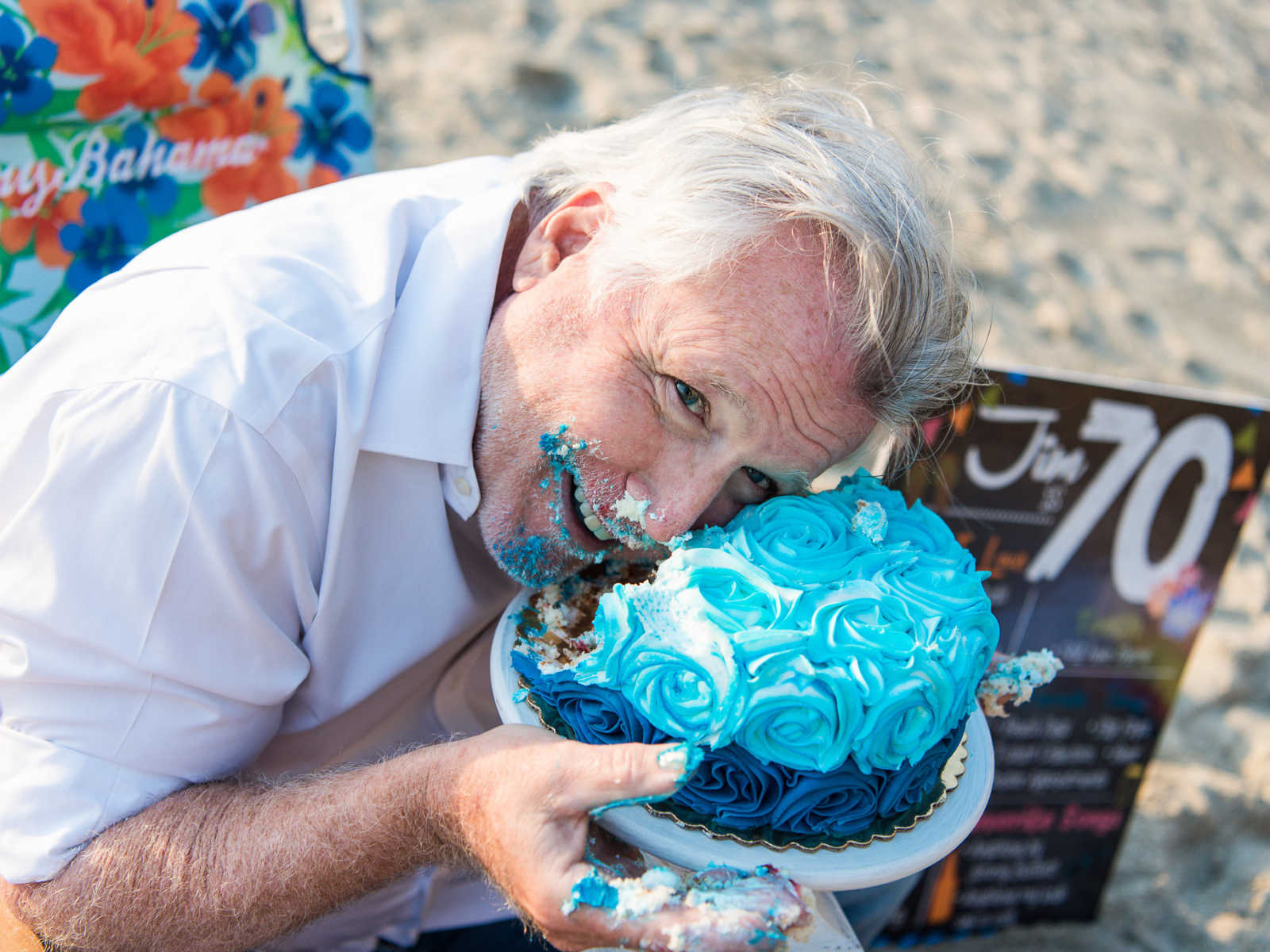 He said it was a reflection of how you should look at life… 'You can't take it too seriously and know when to laugh at yourself.'"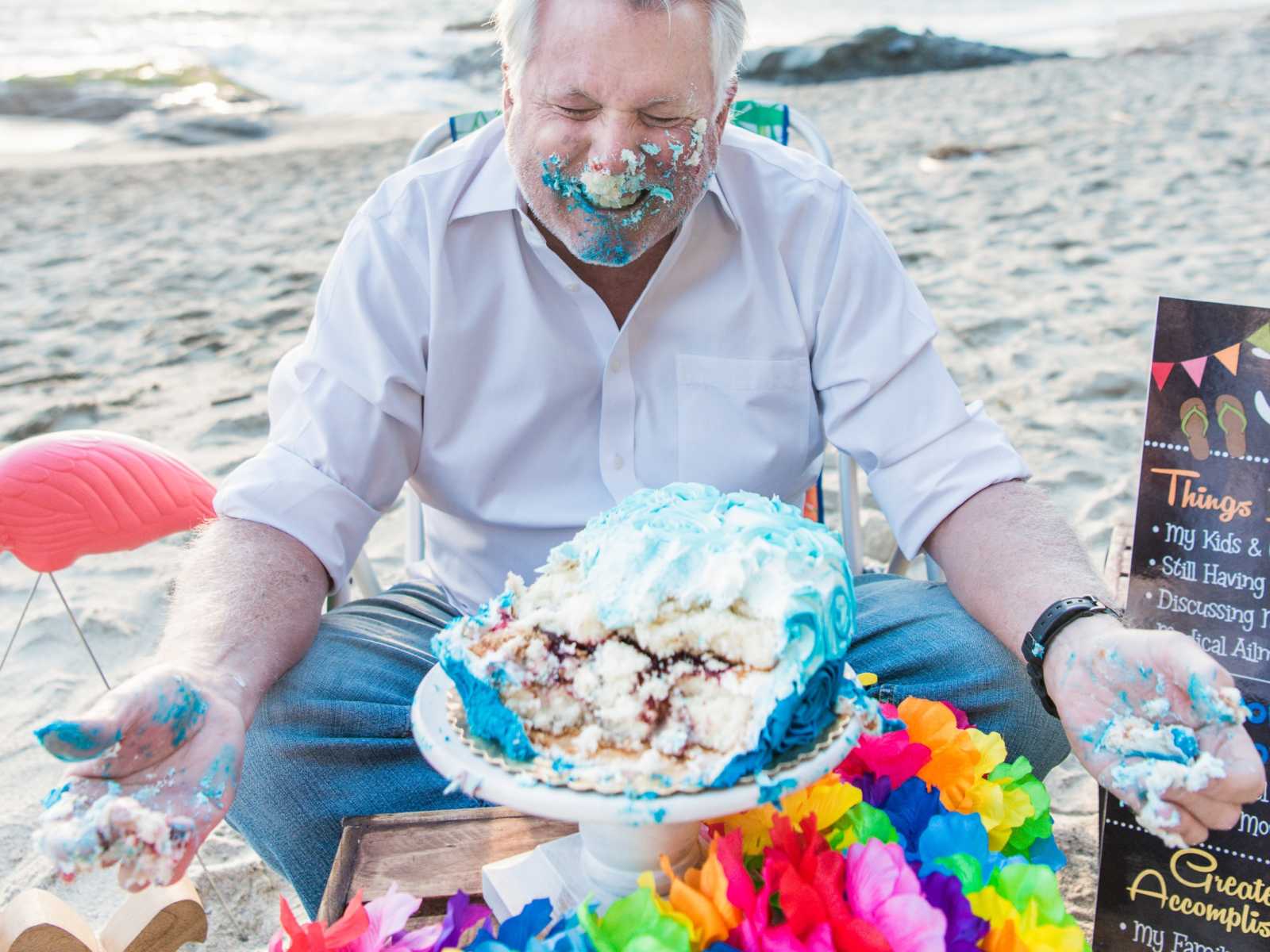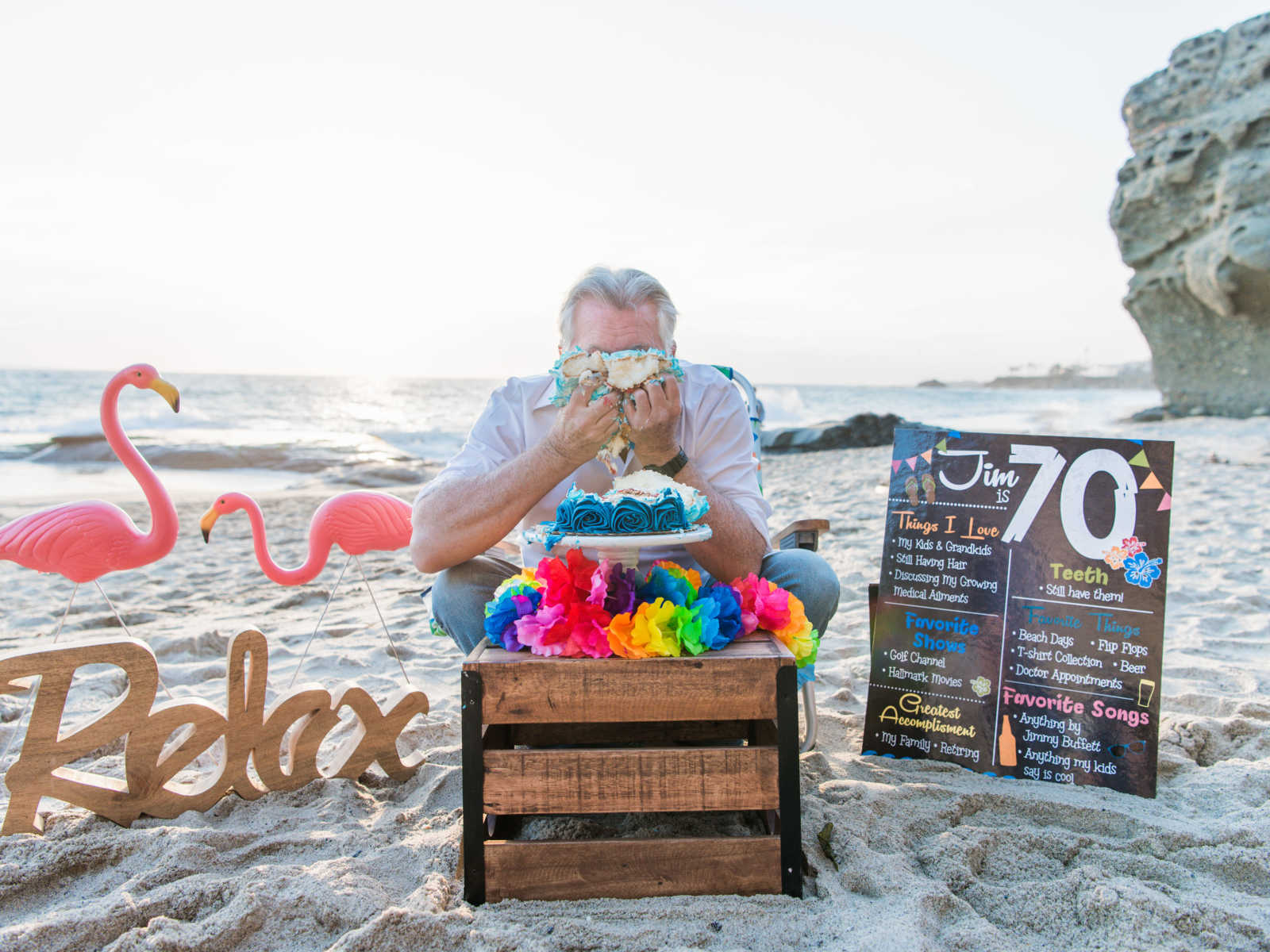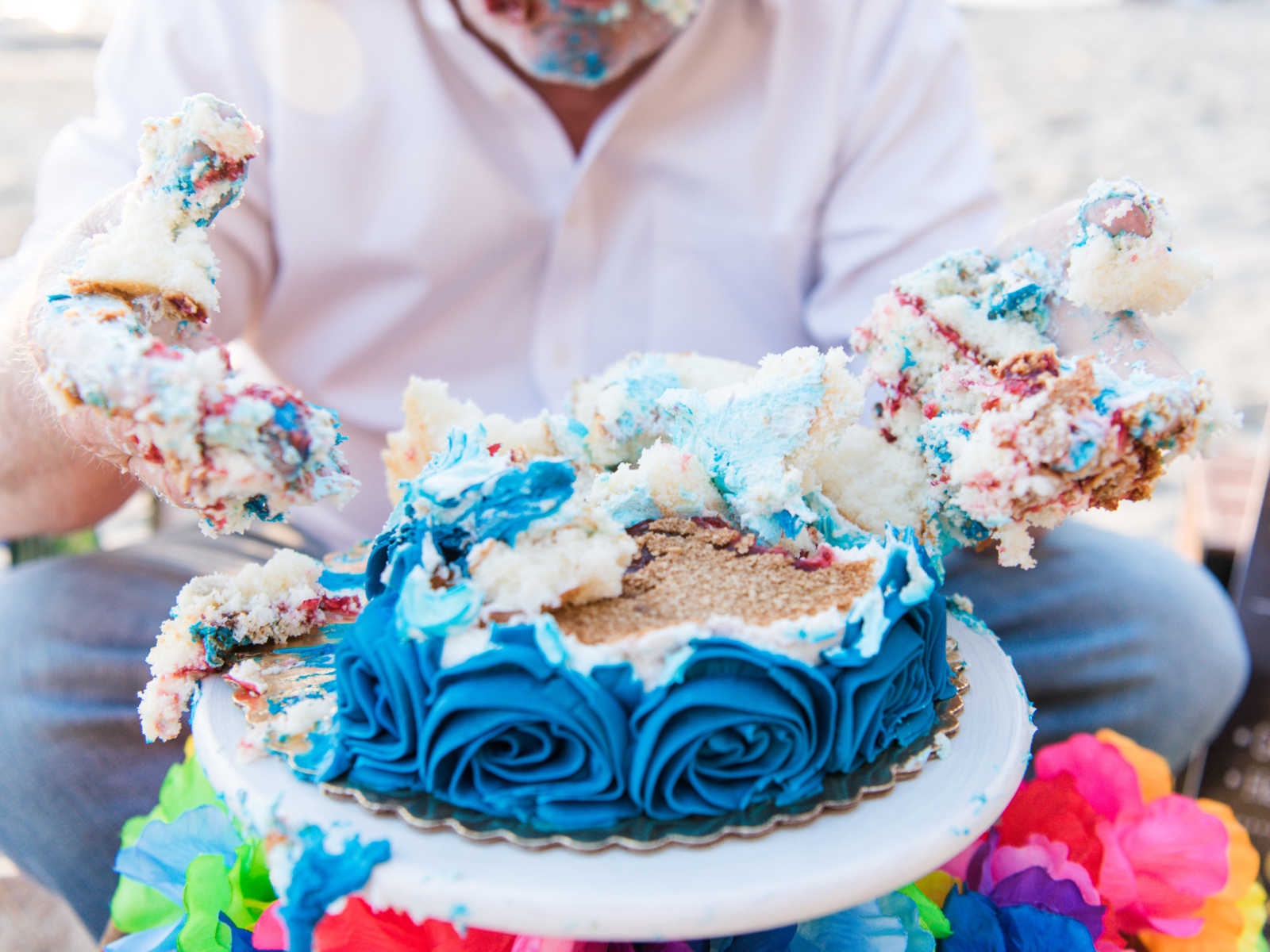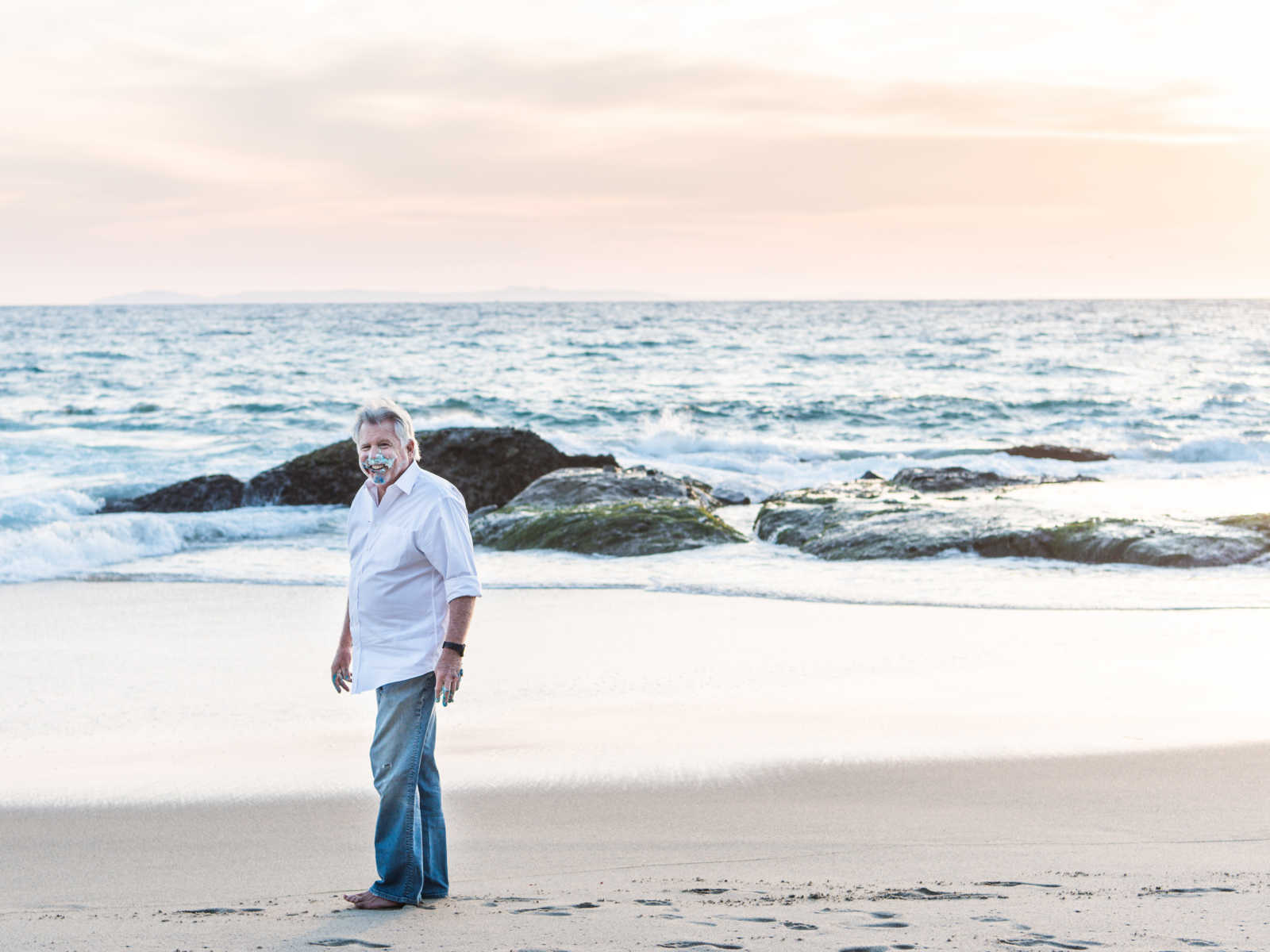 This loving story was submitted to Love What Matters by Duffi Crowson, 39, of Orange County, California. Share your story here.
Do you know someone who would celebrate this way? SHARE this story on Facebook with friends and family to spread the joy of life.