"Michael 'Mike' McNabb was my patient and I adopted him as a baby. I was his nurse at Children's Hospital of Philadelphia, where I have worked for 32 years. He was born prematurely with cerebral palsy and lived in the hospital until he was 18 months old. He came home with us on July 18, 1989. He loves his Eagles and basically loves life! Despite adversity he fights every day and puts smiles on faces. His laugh is contagious!
I instantly fell in love with Mike, and when I introduced him to my family, they did too. He was a part of us and we knew that our family would not be complete without him in it. At first, we took him home as a foster child and then we were finally able to adopt him May 21, 1993. It was a long and hard process for adoption, but we battled through it. He came home with a tracheotomy and a feeding tube.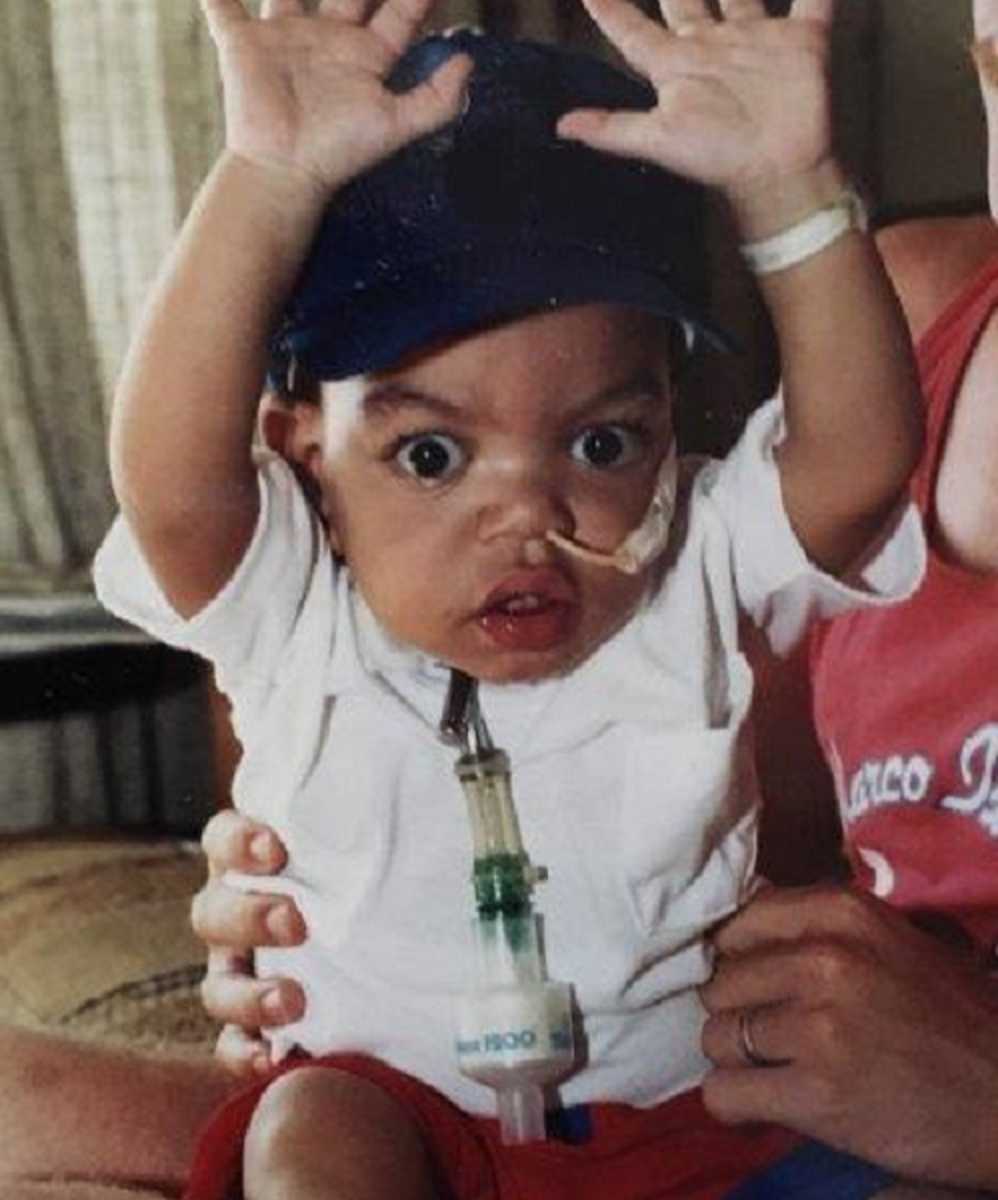 Mike battled so hard and is now healthy. He uses a walker to walk, but he is so strong!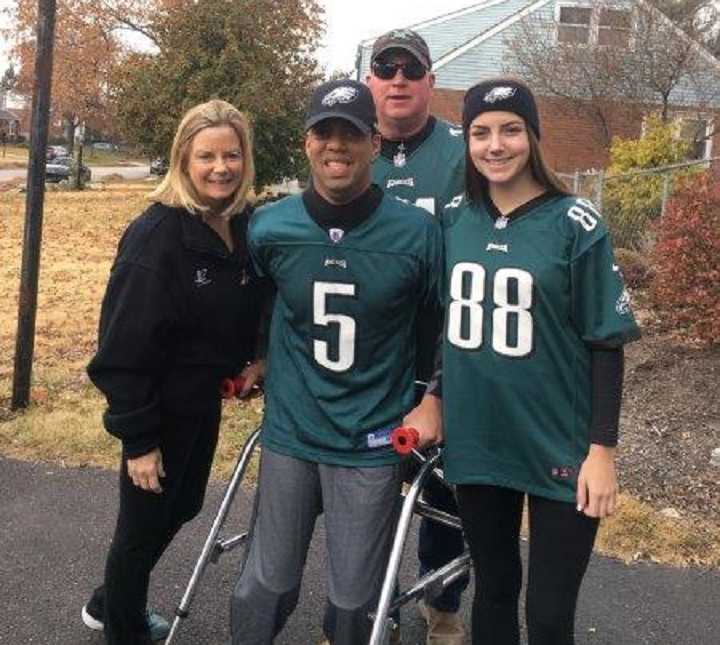 Mike was born in Philly and was brought into our die-hard Eagles loving family. Since Mike was young, he has grown up supporting and cheering for all Philly teams.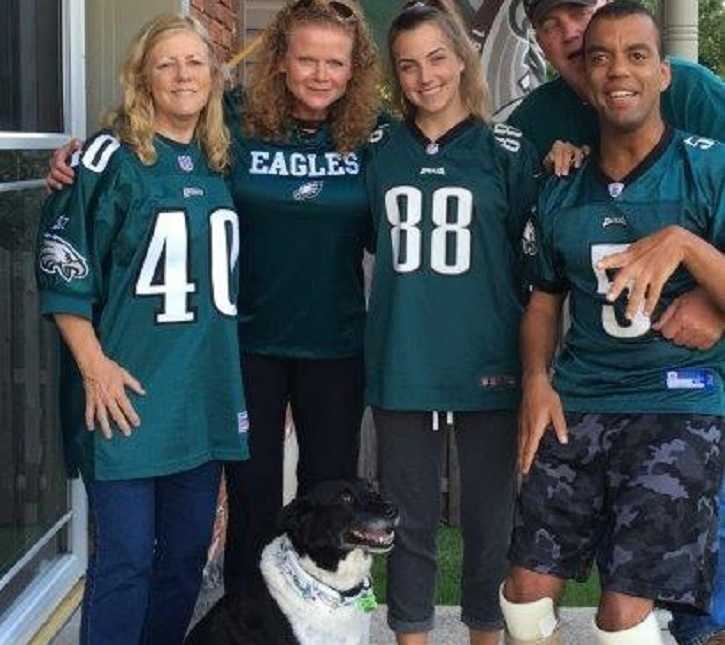 Mike met Donovan McNabb when he was drafted as quarterback.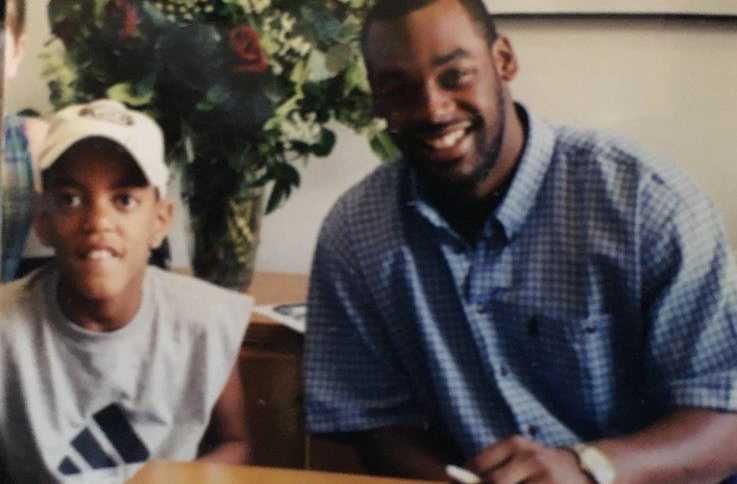 He also met Andy Reid while he was the coach of the team. Of course, another great connection to the Eagles is our last name, McNabb!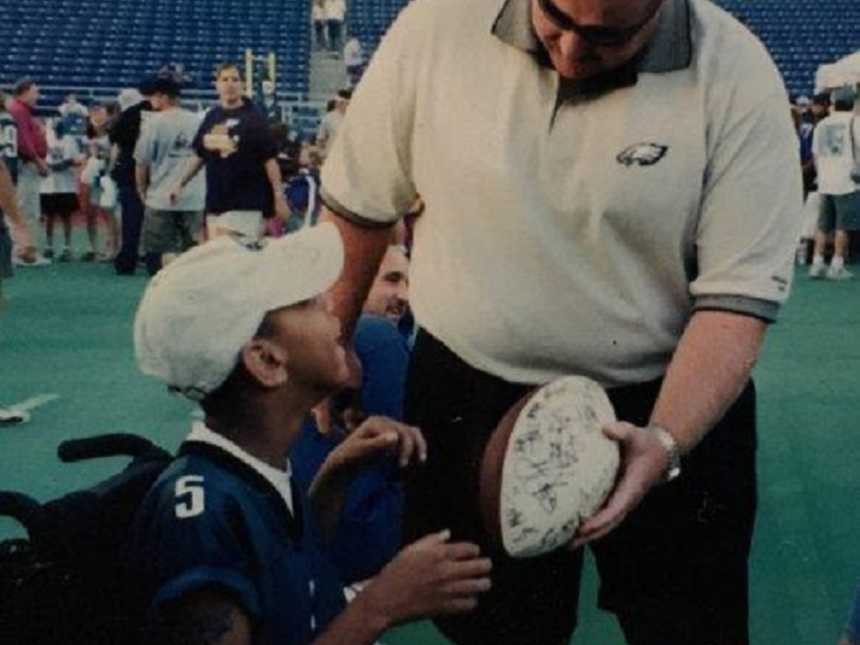 As an underdog himself, like the Eagles, Mike has faced adversity and many setbacks throughout his lifetime. He always pushes through, and with a smile on his face. This year the Eagles were the underdogs and had many setbacks during their season, yet here we are, Super Bowl-bound!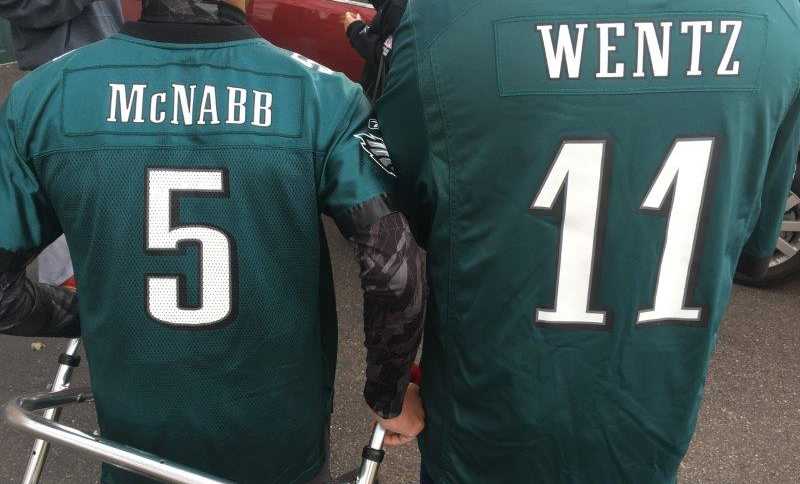 Mike's grandfather passed away in 2014. As a long-term season ticket holder and die-hard fan, my father requested to be buried in his Eagles jersey. Mike and his grandfather loved to laugh and cheer together, which makes this Eagles season so important for our family. Mike would love to see an Eagle Super Bowl win for his grandfather.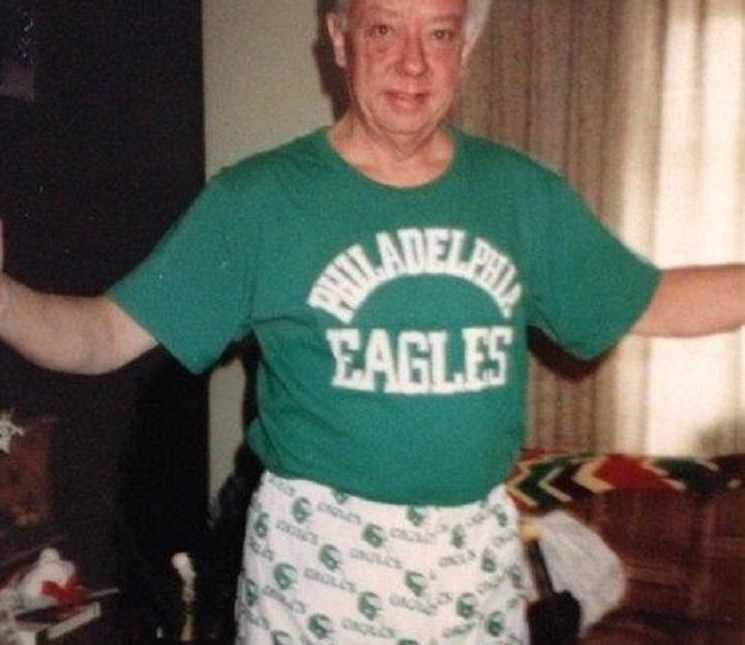 Mike will again be wearing his 2004 Conference Championship hat for the Super Bowl, complete with signatures from the team. Mike will be sure to sing the 'Fly Eagles Fly' song after every touchdown, as that seemed to bring us great luck on the last game day!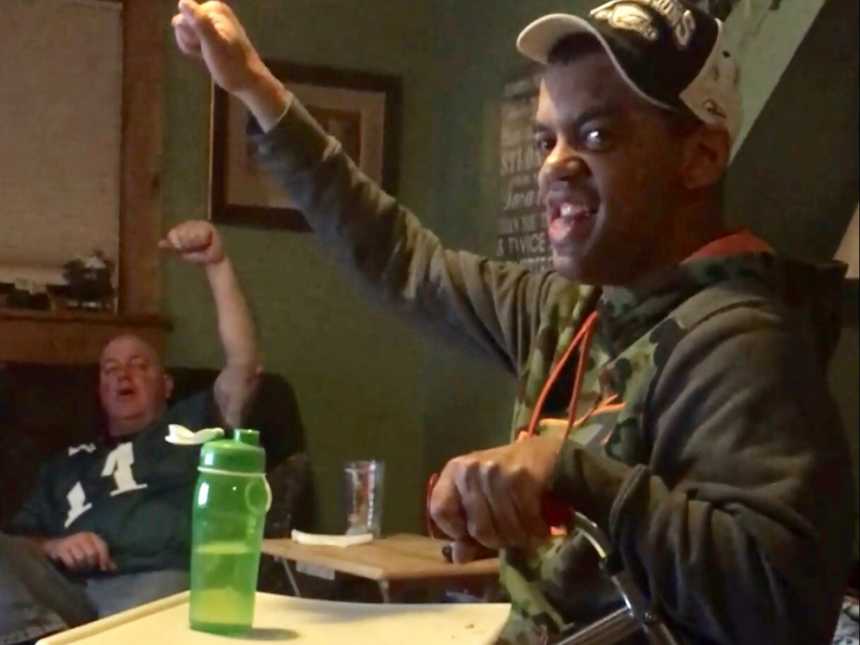 For the Super Bowl, we plan to be surrounded by family and friends, as we have for every game this season. There will be lots of yelling, screaming, cheering and tears of joy with our victory!"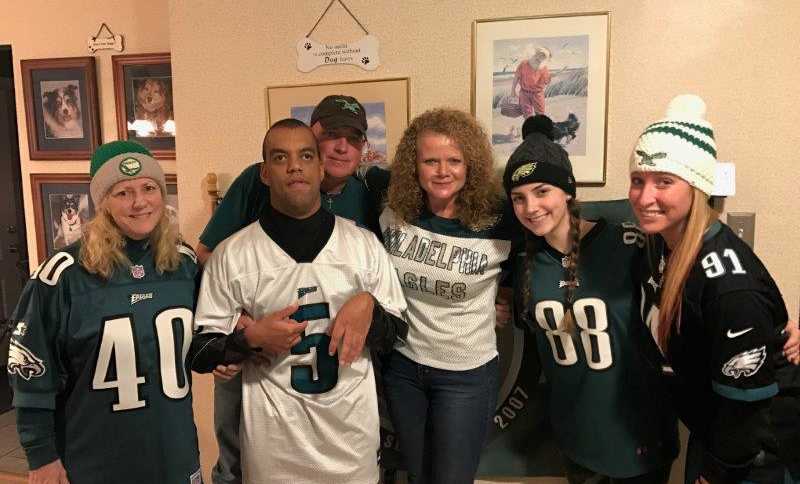 This story was submitted to Love What Matters by Cathy McNabb, 55, of King of Prussia, Pennsylvania.
SHARE this beautiful story on Facebook with friends and family to illustrate the power of strength through adversity.