Nicole Niesner, 36, of Saskatchewan, Canada, never imaged the day her divorce was finalized would become one of the best memories of her life.
"When I received a letter in the mail letting me know that I would be divorced as of December 16, 2017, it got me thinking, 'How am I going to spend that day?'
I had three choices: live it like every other day, cry and be miserable all day or celebrate a new beginning, a second chance. I decided I wanted to celebrate and acknowledge the day. I mentioned wanting to have a 'Divorce Party' to a friend.  She immediately jumped on board and started planning. My only job was to be at my house at 6:30 p.m. My amazing friends started to arrive with food, wine, gifts and their wedding dresses!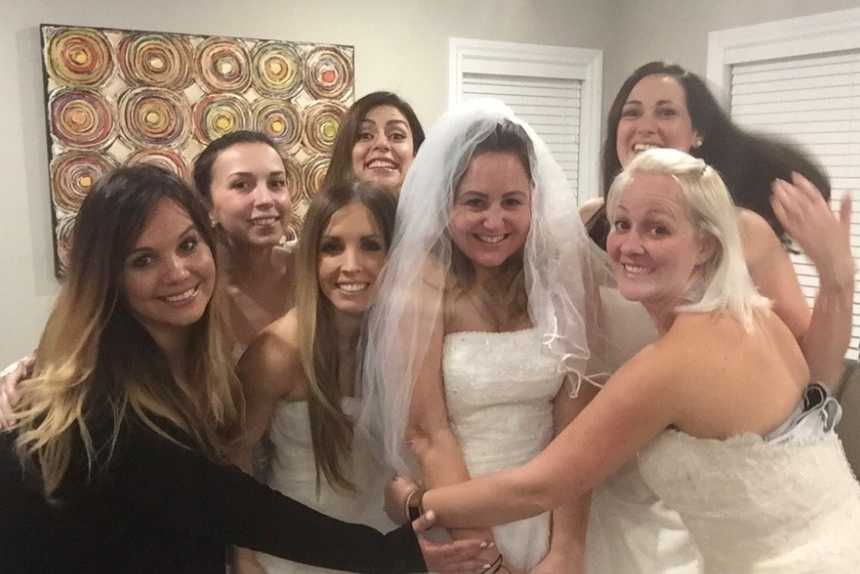 I dug my dress out of my storage room and we all got dressed up, had a blast taking pictures and reminiscing about our weddings, children, families and friends. It was all positive and meant to lift me up. They wanted me to know that I am loved by many and that I'm going to be okay. This is what friendship is all about — supporting each other through the good and the bad.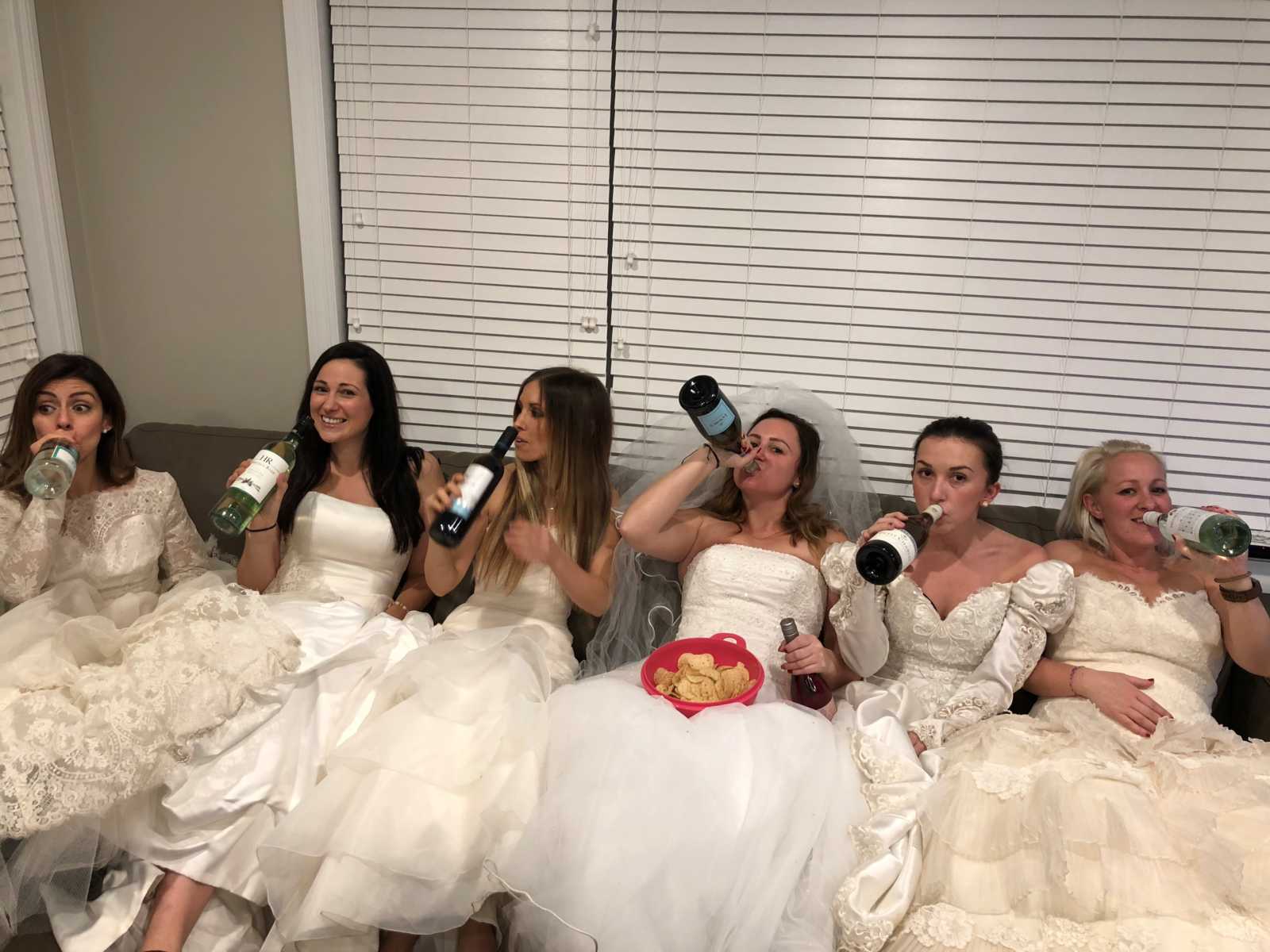 I'm so grateful for that night and I'm ready for the next chapter. I'm going to live it to its fullest!"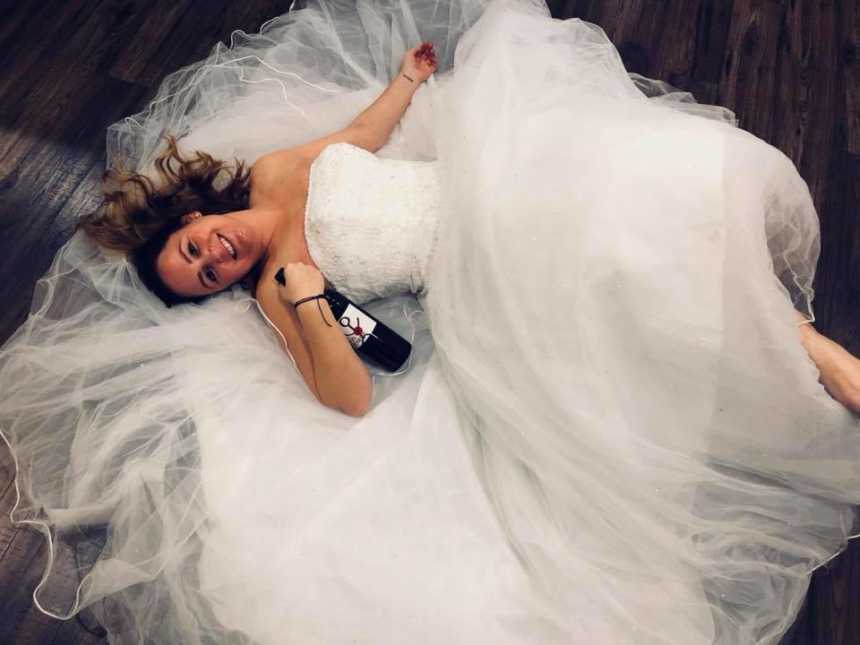 Eoanna Tatoulis, 37, is one of Niesner's best friends. She photographed the entire party, but was dealing with her own personal struggle at the time.
"When I was invited to my friend Nicole's divorce party I was really excited to go. When I heard they wanted to wear wedding dresses to help celebrate, my heart sank. I just couldn't do it due to recent life events, however, I still went. I arrived to the party upset and trying to fight back tears which failed. Wearing my wedding dress was not an option for me that day, so instead I decided to take the photos and put my photography skills to good use to make some beautiful memories for us! I came there crying but ended up laughing, smiling and feeling so loved by such a great group of girls! We loved making positives out of negatives, even if the dresses didn't zip up all the way anymore."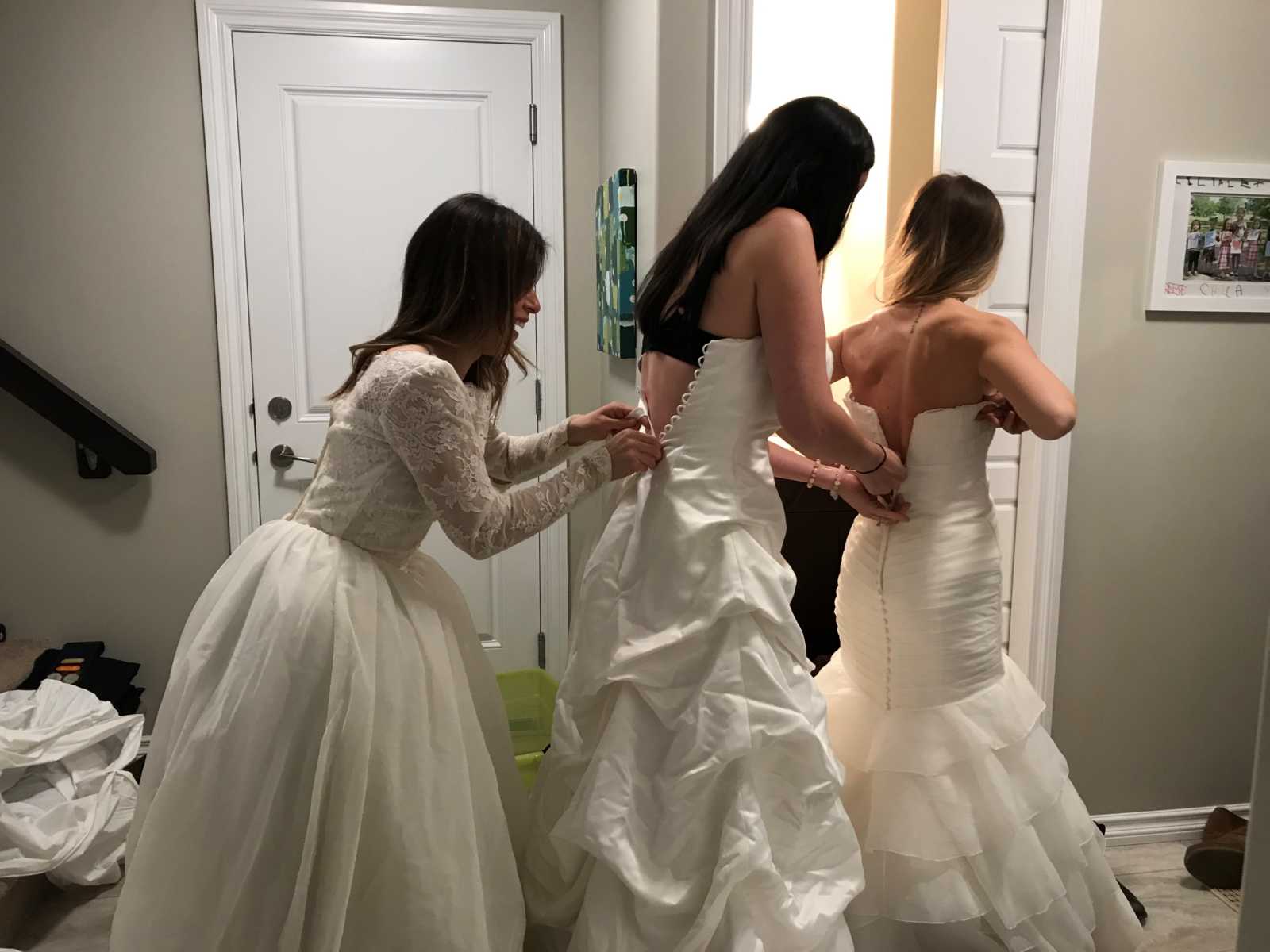 This story was submitted to Love What Matters by Eoanna Tatoulis, 37, of  Saskatchewan, Canada. 
Read more stories like this here:
'Friendship is coming over with Chick-fil-A to help you pick your life back up.': Woman grieving miscarriage urges 'show up for your friends'
'My 4-year-old came running. 'Ms. Susan is bleeding. I need Band-Aids!' He was by her side the whole time.': Mom details sweet friendship between son and neighbor, 'I am blown away'
Please SHARE this story on Facebook to show others the value of friendship.