Losing Petey
"One week ago I kissed my baby boy goodbye on my way out for work. But I had no idea it would be for the last time. Although I still can't even wrap my head around what happened, Christian and I feel we have an obligation to share what happened to Petey to hopefully prevent it from happening to any of your babies.
We apologize in advance because this is so hard to write about and I'm sure such a downer to read. Last Monday, Christian beat me home from work by about 10 minutes and was surprised when Petey didn't greet him at the door like usual. As he walked in further, he saw our sweet boy laying lifeless with a stupid chip bag over his head. He was able to get them off the counter and we will forever blame ourselves for leaving it out.
He ate every chip out, but of course went back for crumbs… With there being nothing left inside, every time he would go for more, he would inhale making the bag tighter and tighter around his head, ultimately resulting in suffocation.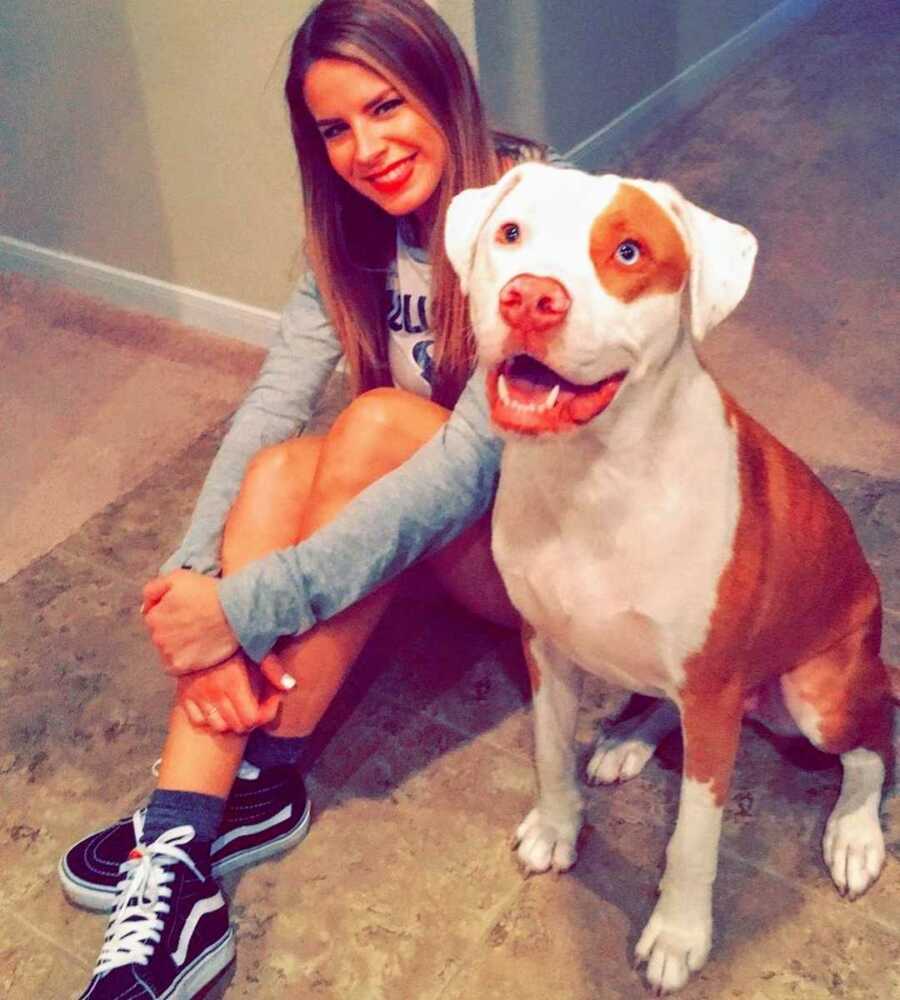 Pet Suffocation Awareness
Petey was SMART, so I didn't understand why he couldn't get it off with his paws. But after doing research, the stats on how often this happens is shocking. Three to five pet suffocations get reported every week and 42% of those occur while the owner is in the next room.
It only takes about three minutes for their oxygen to drop to fatal levels. With this happening so often, we were so surprised by the lack of awareness on this topic. Especially because I was a very overprotective dog mama.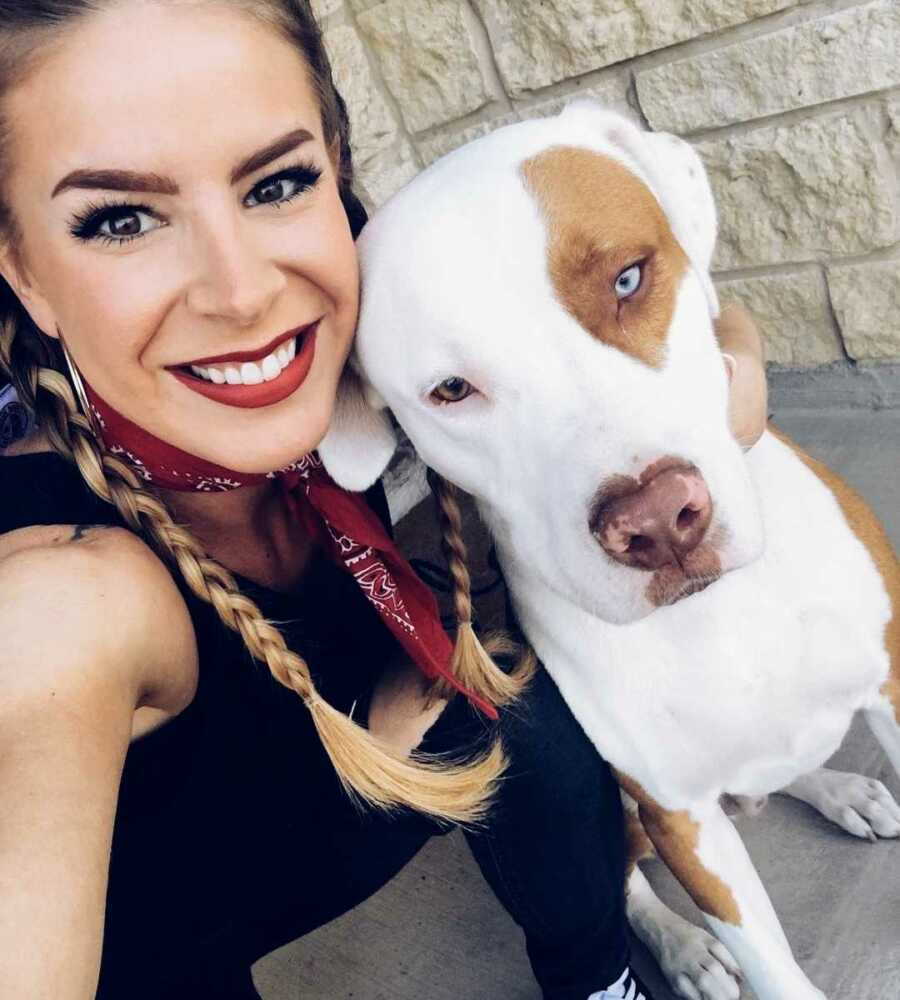 In fact, 90% of the incidents reported the owner had never heard of this until it happened to them (us included). Chip bags, cereal bags, bread bags, popcorn bags, and dog/cat treat bags seem to be the most common. So I just ask that in honor of my boy Petey, you be extra careful.
Warn other dog owners and give your fur babies some extra love today and every day after this. I pray none of you ever have to experience your heart breaking this way.
Coping With Petey's Loss
Ever since Petey's death, I feel like I've been living my worst nightmare. There is no way to describe the sadness, guilt, and emptiness we feel in our hearts and our home. Petey taught us how to love in an entirely different way than we had known before.
He made Christian and I feel like a real family. He was always there for us after a long day, he made getting up early for work so much more enjoyable, and he made me laugh EVERY single day.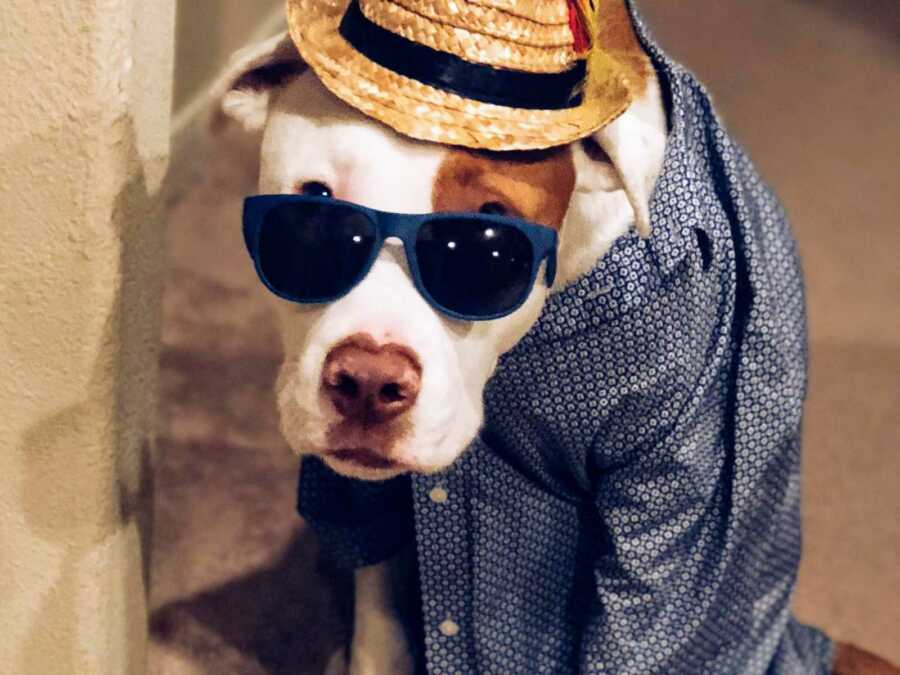 His personality was not like any other I have seen in an animal, and our friends and family showed him so much love anytime they were around him. We are so thankful for them because they have gone above and beyond to help us with everything and to make sure we feel so loved. We truly could not have gotten through these past few days without them. But I know they are mourning too, because each of them had their own special bond with Petey.
I would give anything to do this past Monday all over again so he could still be here with us. It may seem silly to those who have never had a deep connection with a pet before, to be this broken over losing him. But we honestly didn't even consider him a 'pet.' He was our baby boy and our most loyal companion.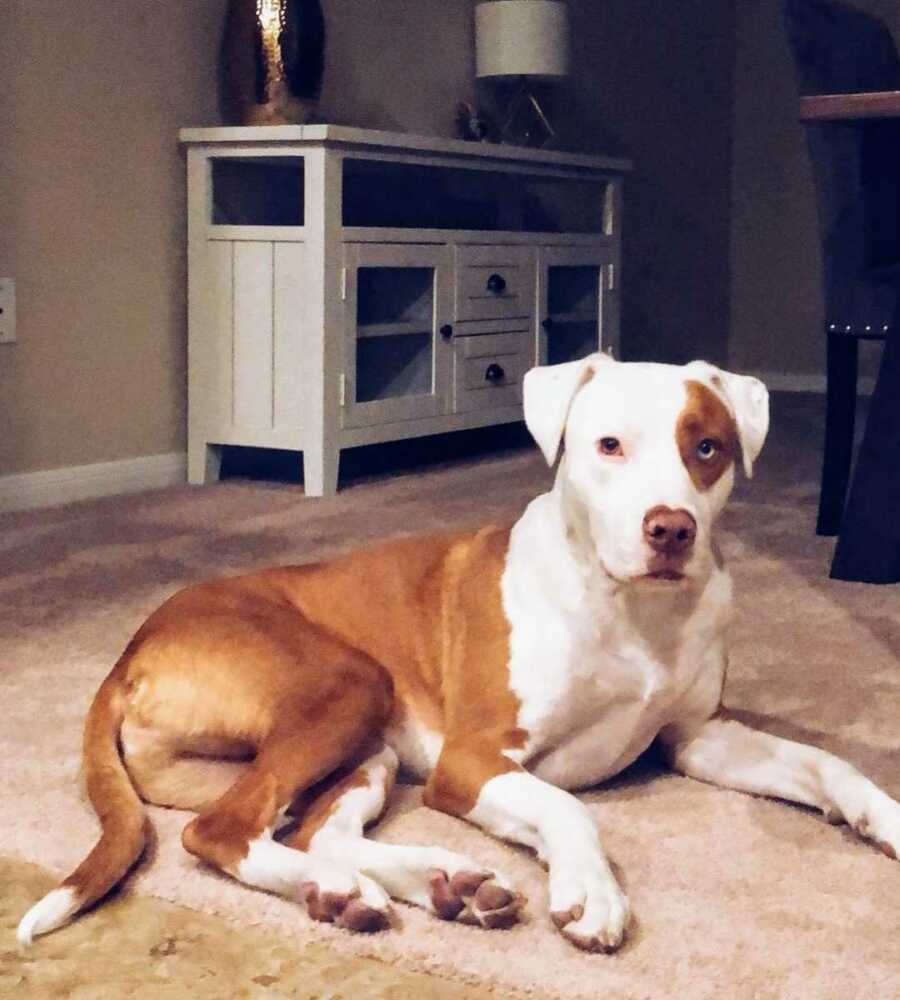 A friend told me something I have been clinging to for comfort: 'Dogs come into our lives to teach us how to love, and they depart from our lives to teach us about loss. And until you have loved a dog this way, part of your soul remains unawakened.' So, even though we are heartbroken, we are so thankful he was sent to us to awaken our souls completely.
I don't know why this had to happen and it hurts like hell, but I am faithful God will show us a way to become stronger and closer to him because of it. In the short 1.5 years he was in our lives, he changed us forever. The bond the three of us shared was instant and like nothing I've ever felt. We only wish it could have been longer.
We love you so much Papasito. You will be in our hearts FOREVER. Until we meet again."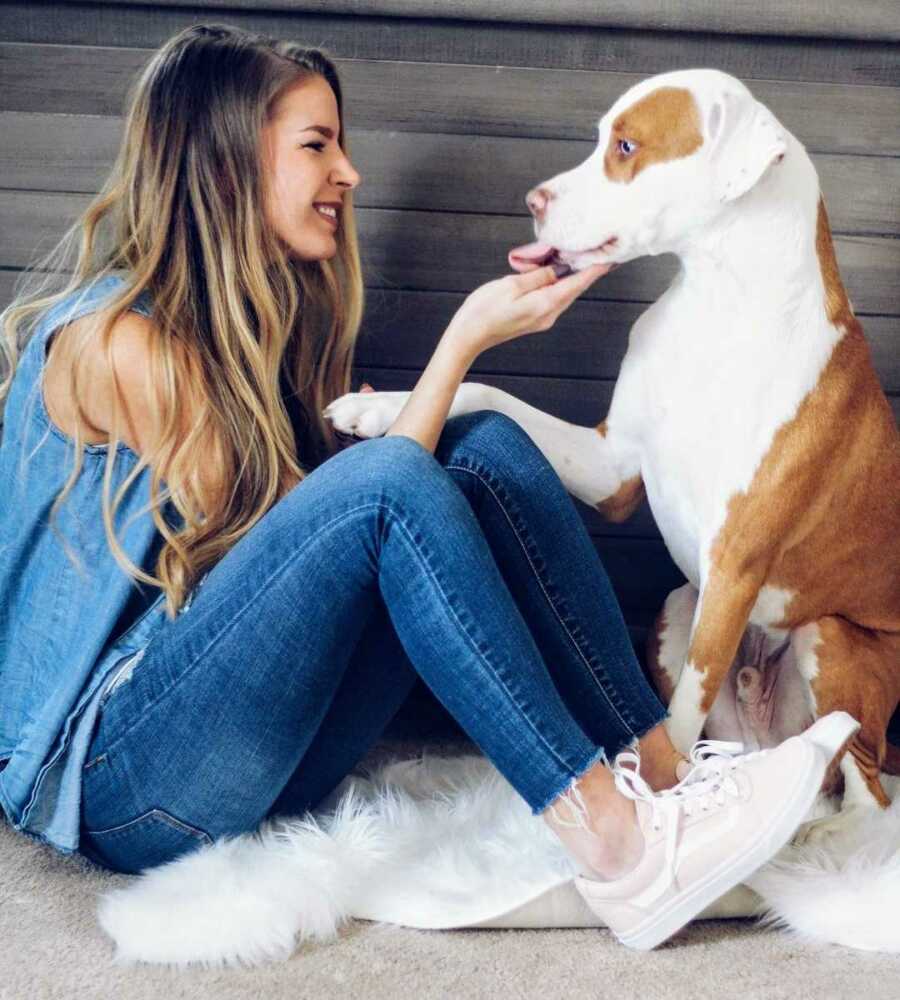 This story was submitted to Love What Matters by Christina Young of Houston, TX. Join the Love What Matters family and subscribe to our newsletter.
Read more pet related stories:
'His job was done. He loved and protected us as long as he could. It was my turn to be strong for him.': Woman shares pet grief journey, 'he was our family member'
'Today, I found your hair.': Dog mom shares heartfelt moment of grief in wake of losing young pet to cancer
SHARE this story on Facebook to help spread awareness to other pet owners.