"My fiancé and I have two older boys, Dominick, 9, and Michael, 4. We found out last spring we were expecting not one, but two babies in December. We were excited but nervous as our family was growing. The twin boys, Santino and Giovanni, were born prematurely on October 14, 2017, at 33 weeks gestation and spent give weeks in the NICU.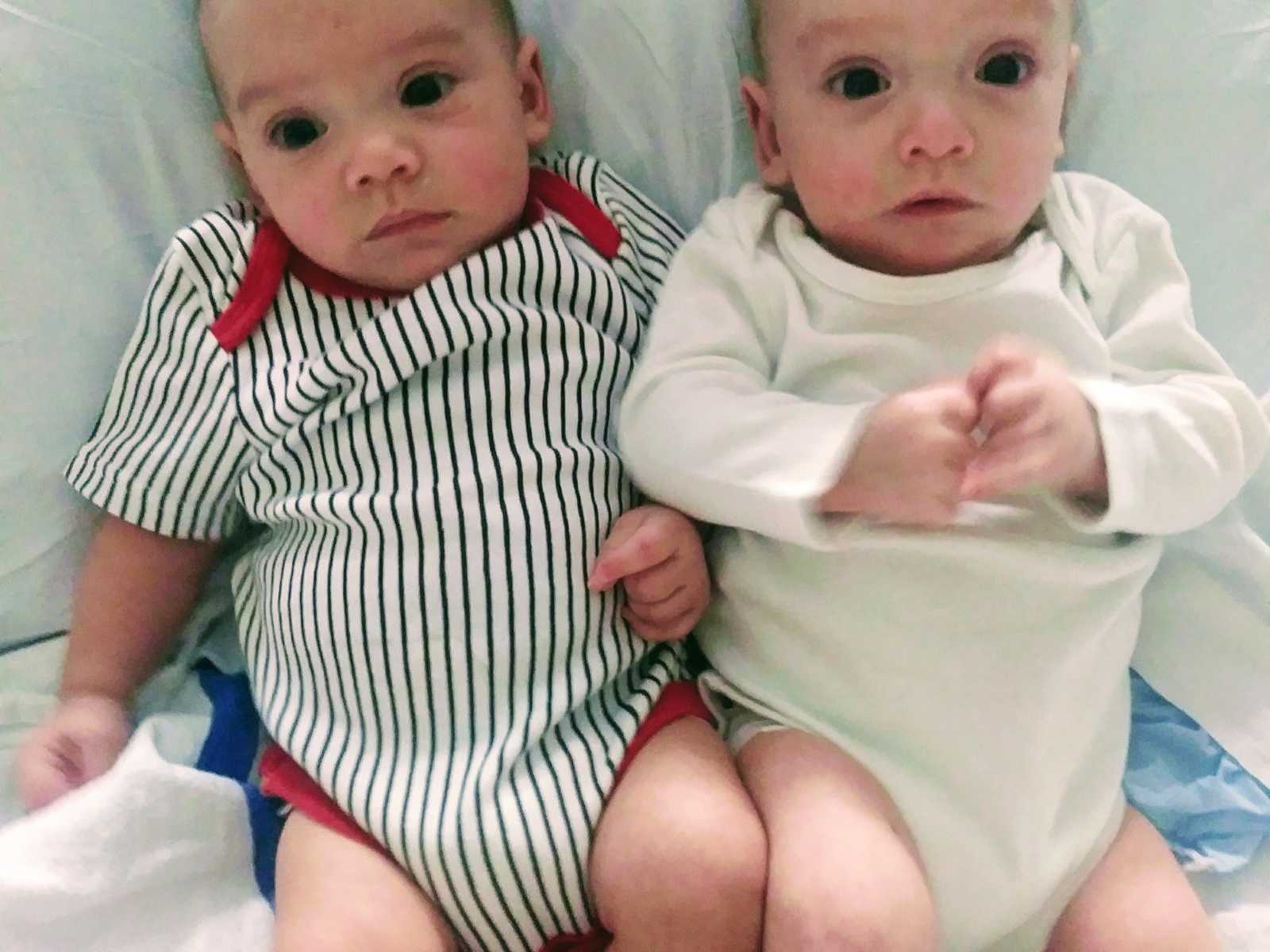 We were then sent home and spent 10 days home until Santino and Giovanni both tested positive for Chronic Granulomatous Disease (CGD), a rare immune disorder that affects part of your immune system and makes them unable to fight certain infections on their own. Santino was hospitalized for a wound infection, and we have been at Children's Hospital of Philadelphia (CHOP) ever since. We realized the only way to live a normal, healthy life was through transplant.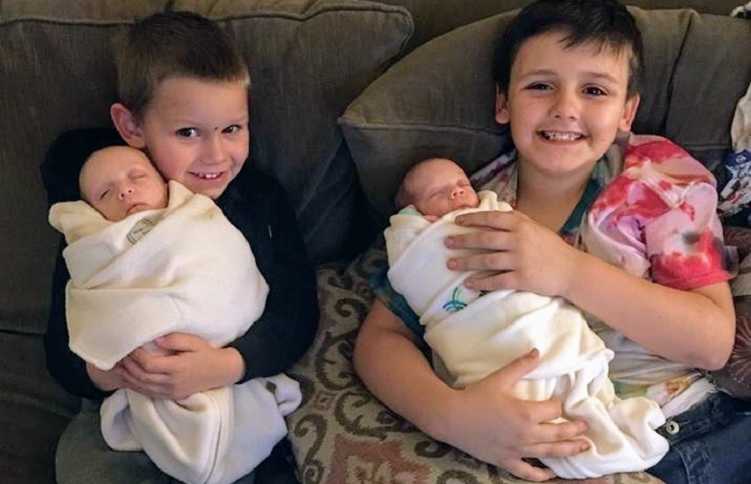 Our oldest son, Dominick, who is now 9 years old, had Chronic Granulomatous Disease as well and is now considered cured from a stem cell transplant he received here at CHOP eight years ago. Our middle child, Michael, who is only 4, has matched with both twin brothers as being the perfect sibling match for a bone marrow transplant.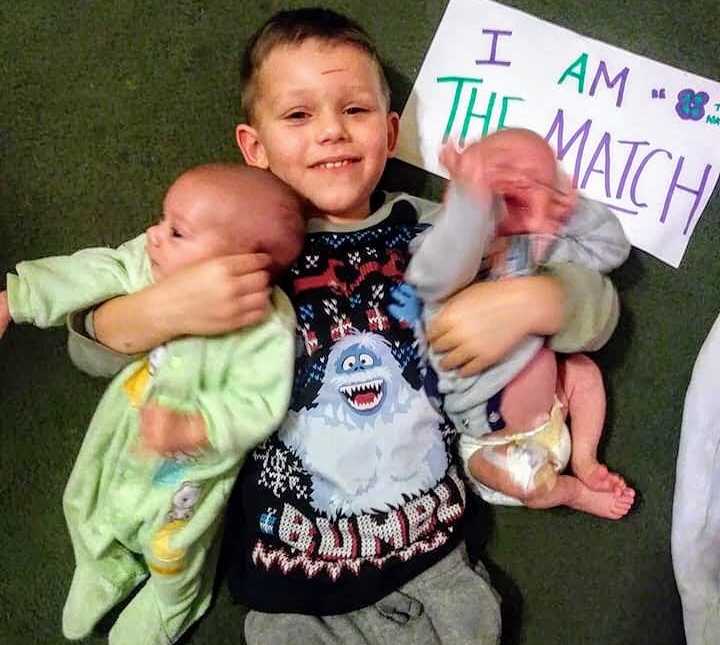 We told Michael he was the match and asked him if he would help us save his brothers lives. Michael said, 'I'm gonna give them with my bone marrow!' I explained the entire process with him, how it may hurt, and that he will be getting a pretty large needle. He said, 'Is it going to save them?' We said 'yes' and he said, 'Okay, I'll do it then!'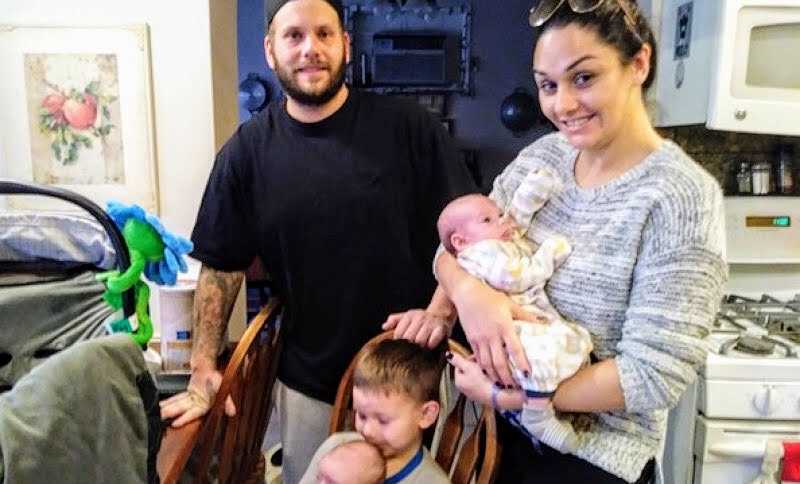 He was scared initially as anyone would be, but his courage is far more than one of a 4-year-old!
We are currently inpatient at Children's Hospital of Philadelphia. The twins are undergoing chemotherapy and will receive their transplant from their superhero brother Michael on March 8, 2018.
Michael is proud to be saving his twin brothers lives. He is so brave, he leaves his arm out for the nurse to draw his blood. He knows what he's about to do. It's truly inspirational. He gives me strength just watching how strong he is.
As of last night, both babies are on transplant-started chemotherapy. The chemo will take out their immune systems, then they will take Michael's bone marrow in the morning on March 8. They will allow him to go down hours later to watch them give his baby brothers his bone marrow.
I am so scared and nervous for all three of my boys, but when I look into their eyes, I see strength. I know everything is going to be okay."
This story was submitted to Love What Matters by Robin Pownall, 31, of South Philadelphia, Pennsylvania. Submit your story here.
SHARE this story on Facebook if you believe in the unique bond of a brother's love.