Eighteen years ago, a woman named Beryl Carr was picking up the pieces after losing her husband.
She was in her late 70s at the time, so she moved to London, England to start a new life closer to family. Her daughter began calling around in search of volunteer jobs to keep Beryl occupied and get her out of the house, settling on a cashier position at Friends Cafe in Ealing Hospital.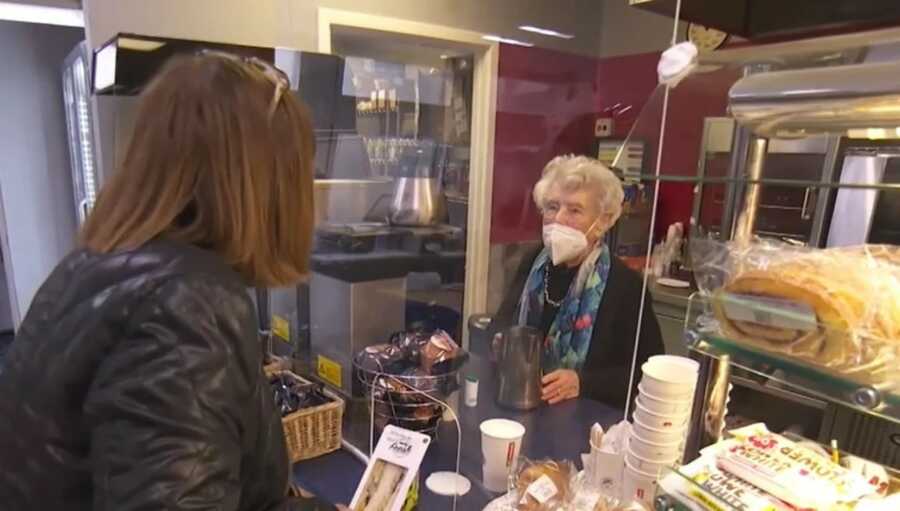 "I started volunteering here when I moved down to London after my husband died, and I didn't know anyone or anything, and this was my lifeline," Beryl said.
She fit in with the other volunteers and staff members right away, and she quickly became a fixture in the cafe. These days, people will come into the cafe just to see her and say hello, and she's known for her cheery smile, endless energy, and spunky personality.
As for Beryl, she said the "friendship and the camaraderie" are her main reasons for sticking with the volunteer job for so long, but she also loves feeling like she's helping others.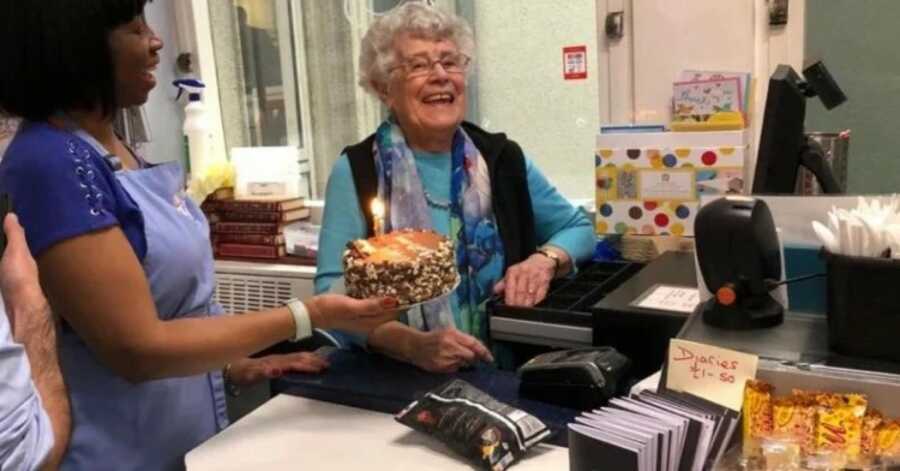 "It's absolutely amazing. I've been at Ealing Hospital coming up to nine years now, and Beryl has been there, and Beryl is always here when we come at lunch for a cup of coffee," said Dr. Pooja Dassan, a regular at the cafe. "And she's always there with a smile, and pre-Covid, often a hug as well. And I think she's a complete inspiration. Many of us look at her, she's always got a smile on her face, a swagger as she walks."
The cafe always makes a big deal out of celebrating Beryl's birthday, and they went all out for her 100th in January! The grandma said she had "a big party," followed by several smaller parties. "It's been going nonstop for the past week," she added with a laugh.
So far, one of the biggest thrills of turning 100 has been receiving a card from Her Royal Highness Queen Elizabeth II.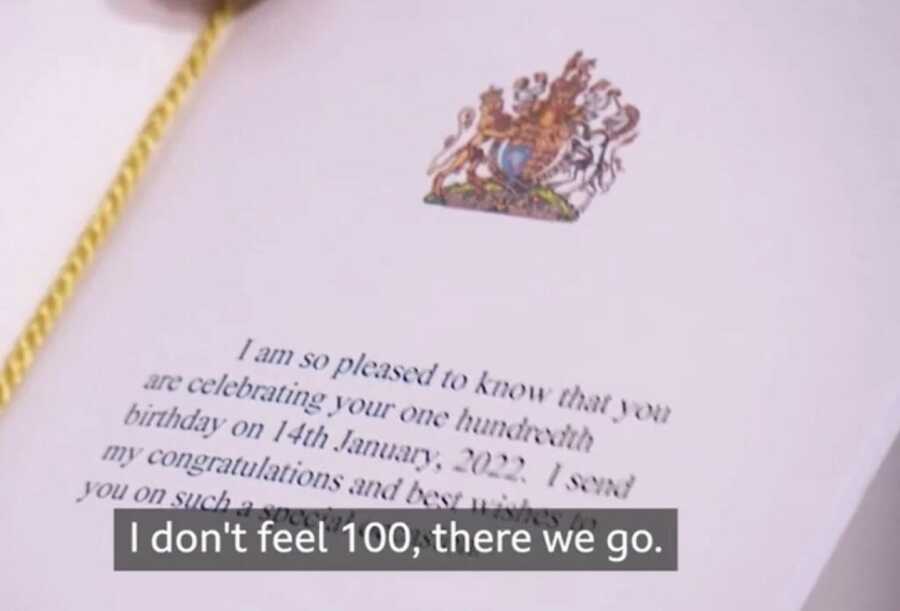 Beryl has no interest in retiring any time soon. In fact, her volunteer job is a huge part of what's keeping her so young and spry!
"I'm not ready to put my feet up yet, I've got a lot more volunteering to do," she said. "I'll be carrying on as long as I can."
We believe her! See Beryl in action in the video below.
This story originally appeared on InspireMore. Submit your own story  to Love What Matters here, and be sure to subscribe to our free email newsletter for our best stories, and YouTube for our best videos.
Read more stories here:
15 People With Insanely Accurate Doppelgängers In Their Family Tree
15 Must-See School Photos That Went Hilariously Wrong
'Almost every night I got a motion alert from my security camera.': Neighbor builds racetracks for little boy who plays in driveway
'Step Up For Your Neighbors.': Kind Teen, Kroger Employee Helps Elderly Man Who Can't Afford All His Groceries
Help us show heroes are everywhere. SHARE this story on Facebook with family and friends