Teo Jordan of Covington, Kentucky, was blessed with a generous heart.
The 18-year-old believes we should always give help to people who need it. That's why he started working as a bagger at a local Kroger — to support his family. But his kindness extends to complete strangers too!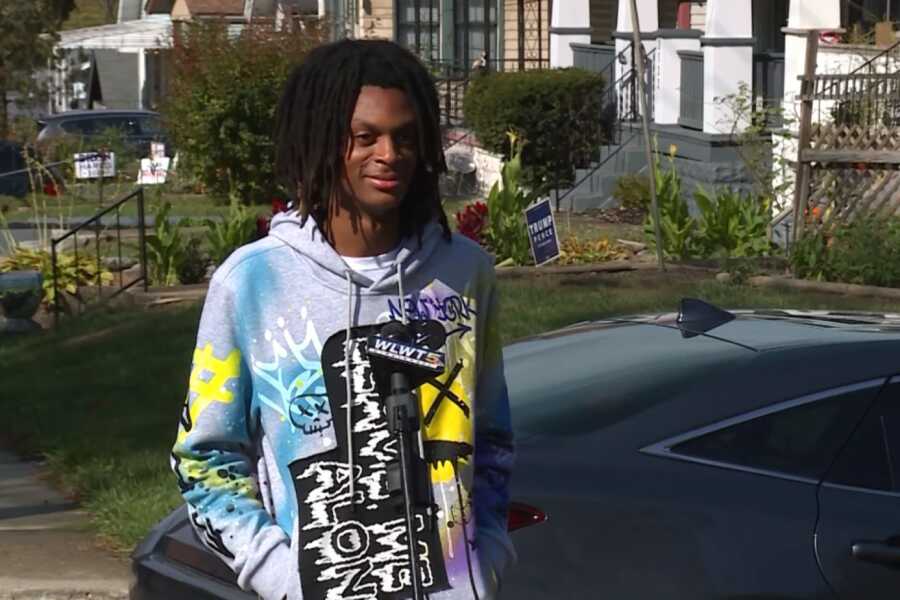 Recently, Teo realized an elderly man in his checkout lane didn't have enough money to cover all his groceries.
While the high school senior has been saving some of his hard-earned cash for a car, he didn't think twice about using it to pay the difference.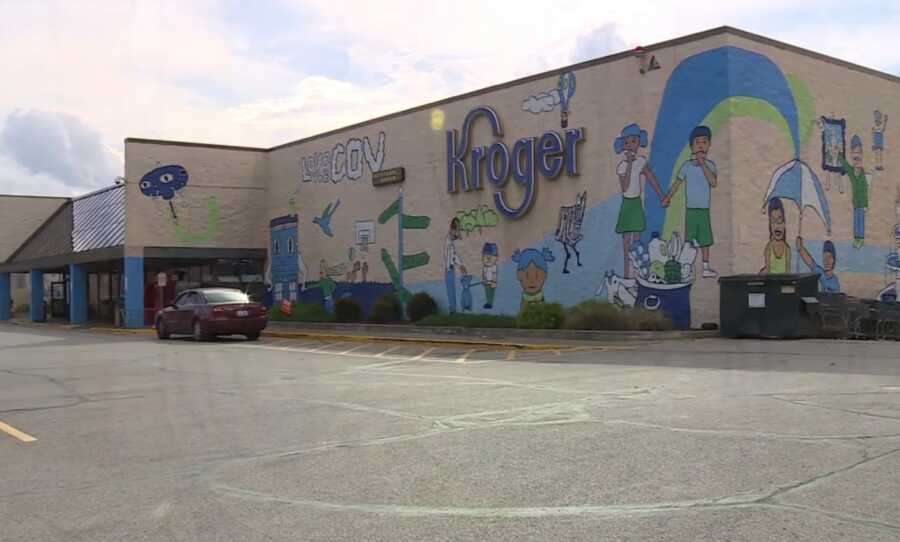 Another customer, Brian McCarty, saw the gesture and commended the teen in a viral Facebook post. Even better, one of the news stations that covered the sweet story surprised Teo with a $1,000 scholarship for college!
But Teo remains as humble as ever, saying he was simply looking out for the man.
This story originally appeared on InspireMore.
"I saw that he didn't have the money for all the groceries that he wanted," Teo explained. "The cashier told him he would have to put some of the things back, so I just thought in my head I would give him this $35 so he could have all the food that he wants."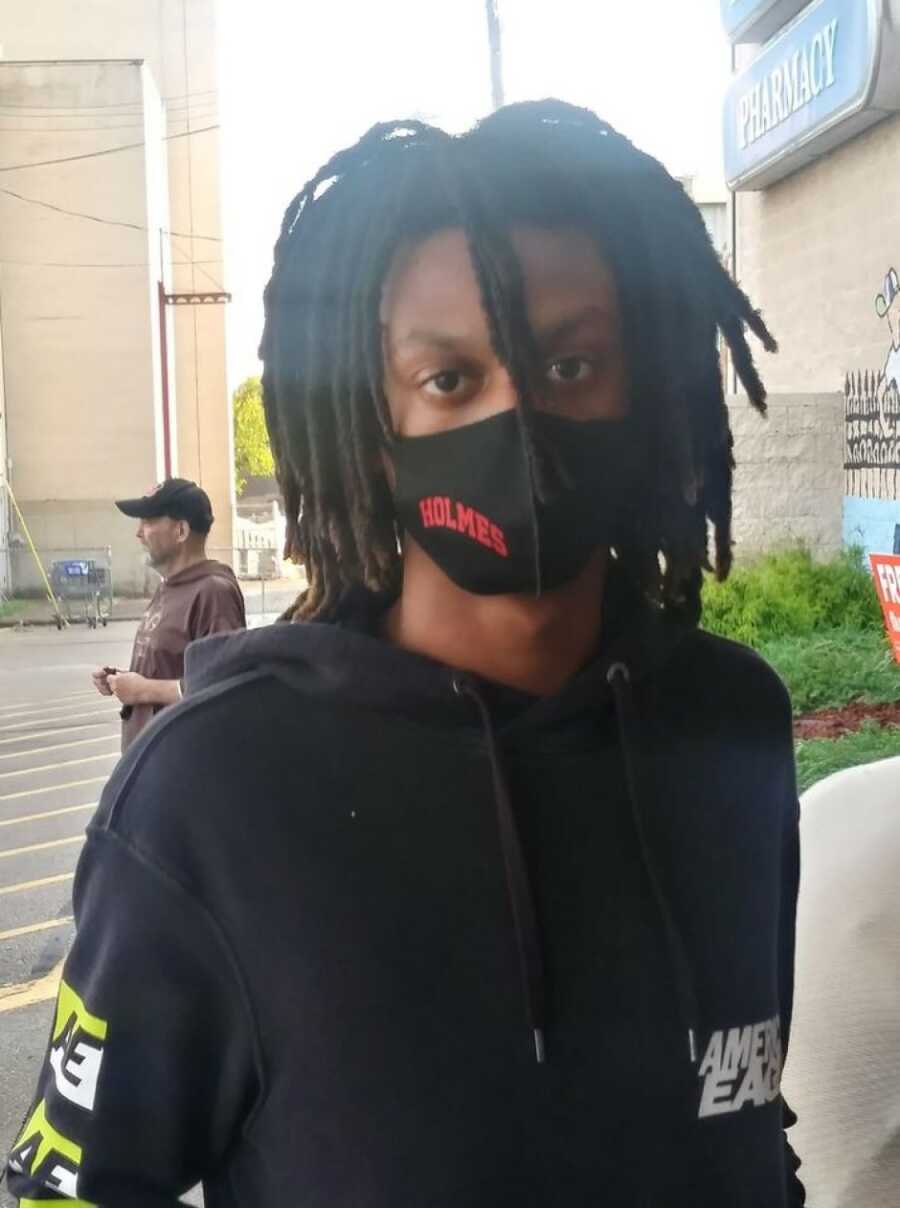 On the other hand, his mom, Stephanie Burton, couldn't be prouder! "I'm overwhelmed with joy," she said. "You try to instill in your kids right and wrong but you don't know if they comprehend, so yes I'm very proud."
While Teo doesn't want or need recognition, he hopes his actions will encourage more people to step up for their neighbors.
"Just treat people the way you want to be treated (and) always help out if someone needs it," the teen added.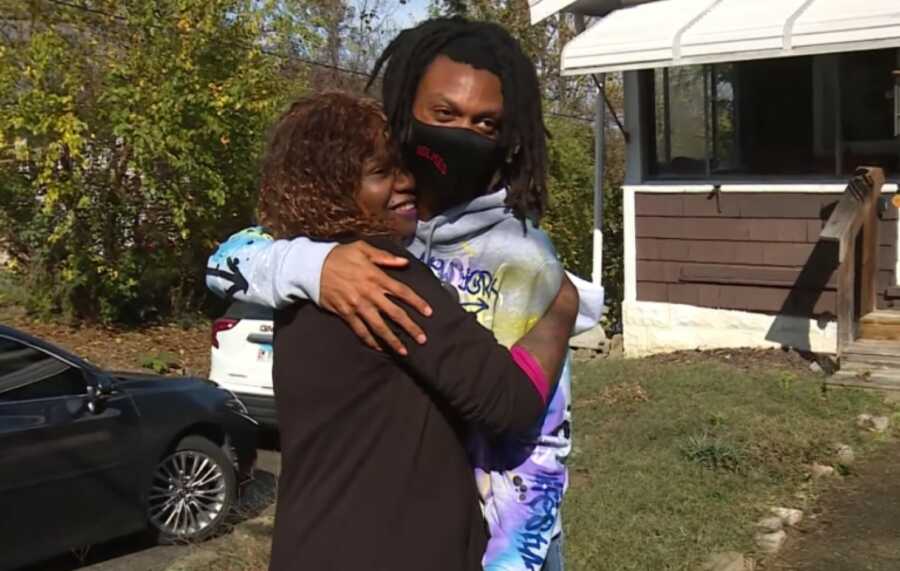 What a selfless young man! Let's all honor his good deed by finding ways to replicate it in our own communities!
This story originally appeared on InspireMore. Submit your own story  to Love What Matters here, and be sure to subscribe to our free email newsletter for our best stories, and YouTube for our best videos.
Read more stories like this here:
'Do you need help?' I noticed a tiny lady struggling with heavy trash bags. I could tell she was afraid as I approached her.': Community rally to help elderly woman after multiple hate crimes
'This elderly man needed pain meds for his wife. 'It's in aisle 6.' He struggled to navigate the supermarket.': Woman helps elderly man in simple act of kindness when no one else would
 'Can I help you on, sir?' Man's simple act of kindness for elderly man who was 'a little scared' goes a long way
'Everyone was staring. I'm quietly praying, 'Please help us.' Then I look over, and I'm FIGHTING back tears.': Mom shares touching act of kindness with Walmart employee
Help us show compassion is contagious. SHARE this beautiful story on Facebook with friends and family.