On school picture day, most kids try to look their best.
Some students wear a special shirt, while others take time to comb their cowlicks and give their best smiles. Then again, some children just don't care about picture day, and it definitely shows!
1. "I told my 9-year-old I didn't care what he did in his spring school photos. This is what he gave us."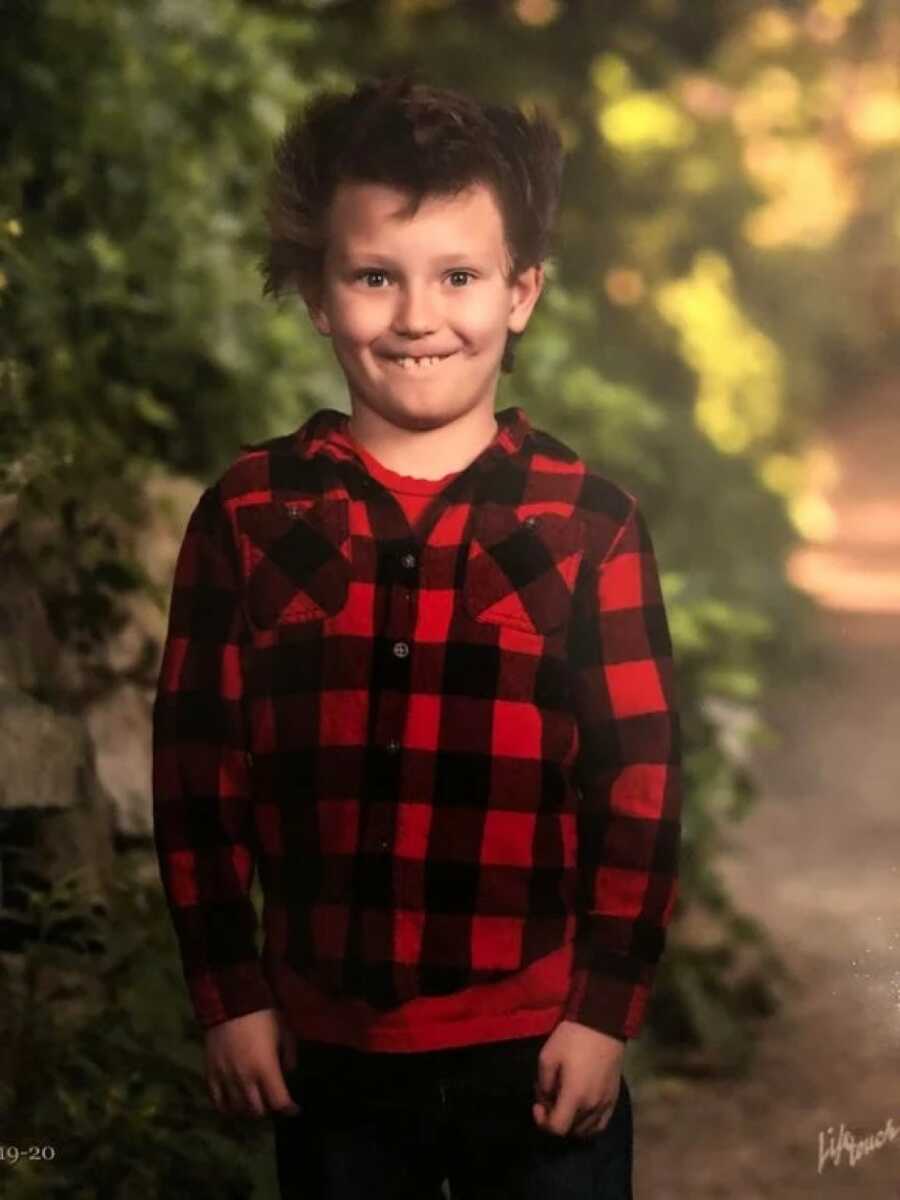 2. "When you're super excited to see your kid's school pictures… and then you find this in the packet."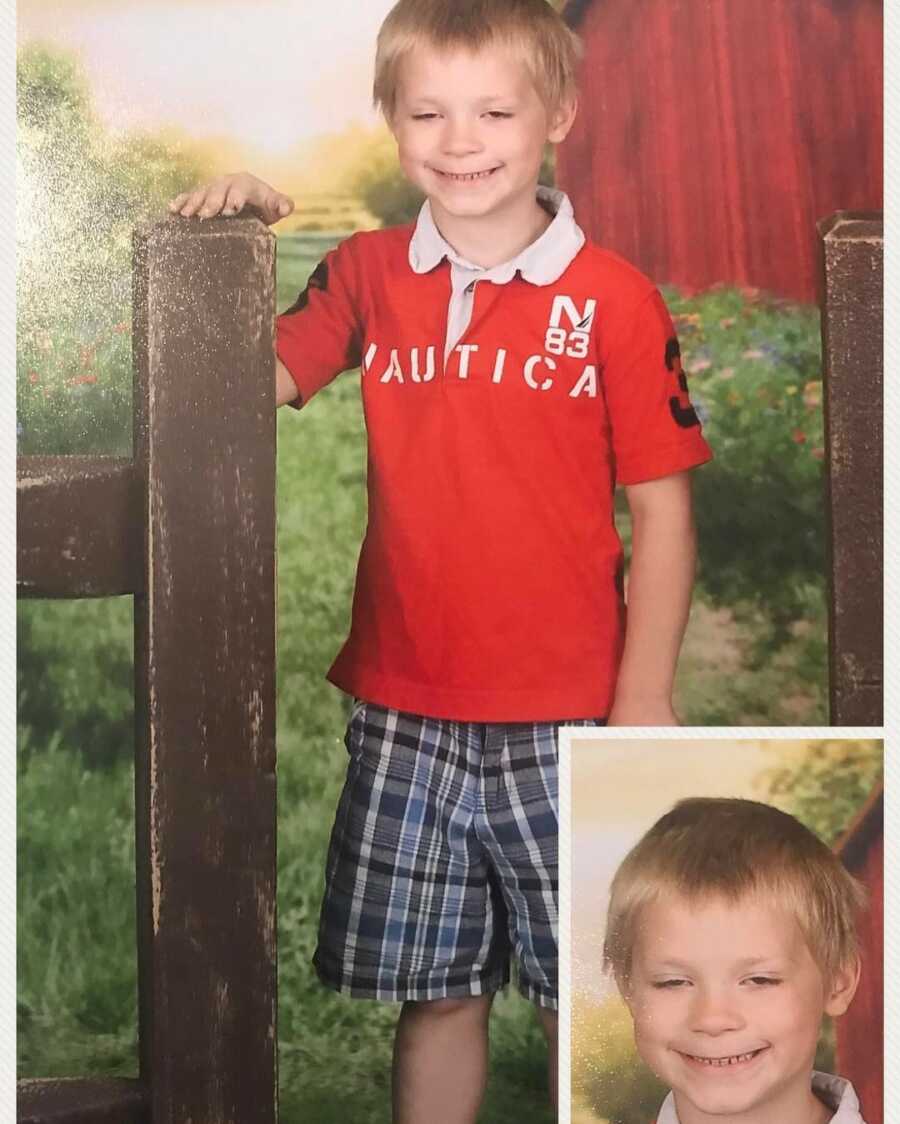 3. "My friend's boyfriend was not happy about his kindergarten picture. His parents still have it framed in their house 20 years later."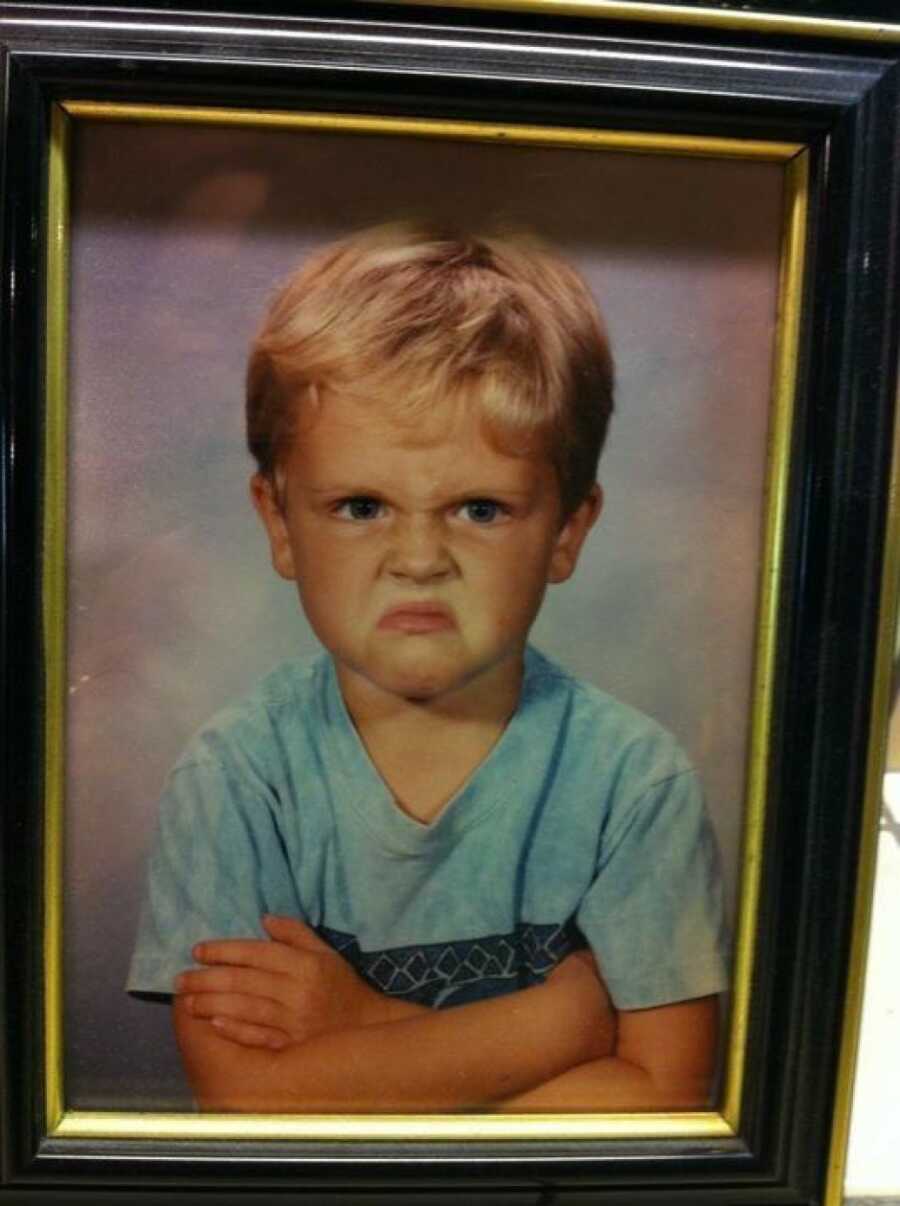 4. "Why YES! My vest was homemade."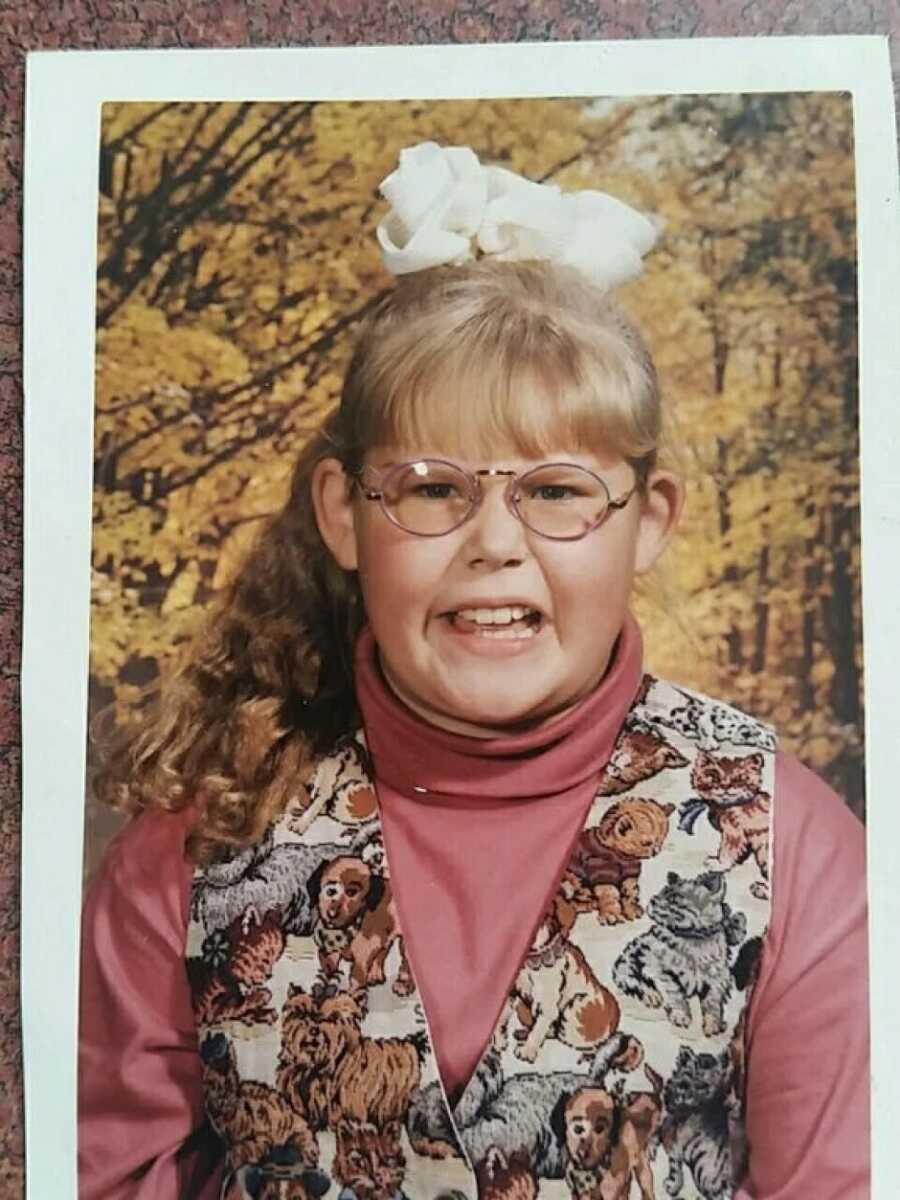 5. "Apparently I didn't know how to smile in first grade."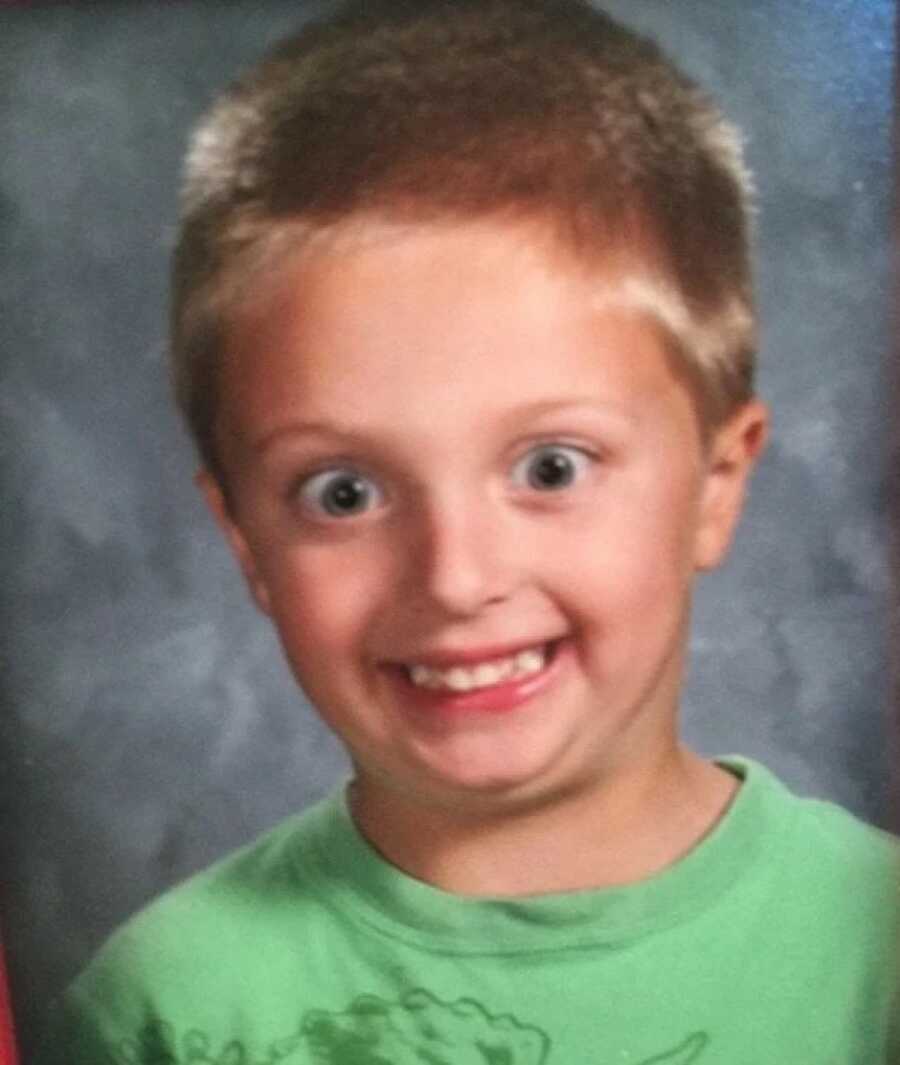 6. "My daughter's first-ever school photo. She was so excited for days, went in, and got a mug shot instead."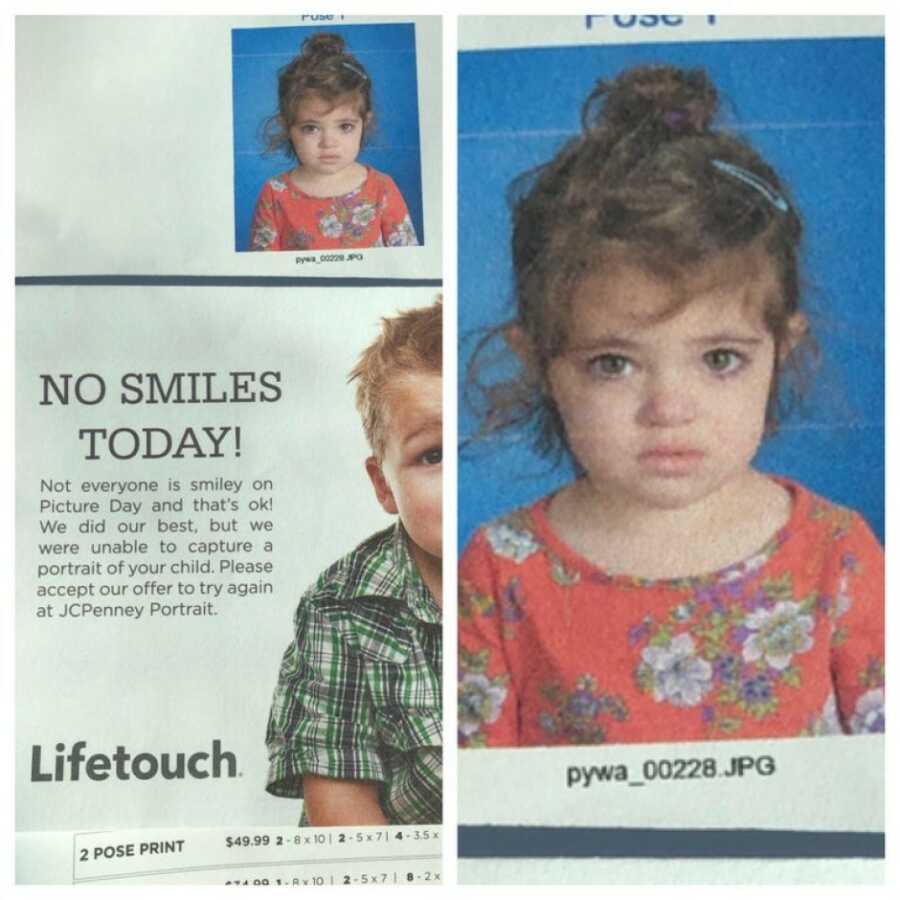 7. "Reagan brought home her school pictures today. Should I ground her or high-five her?"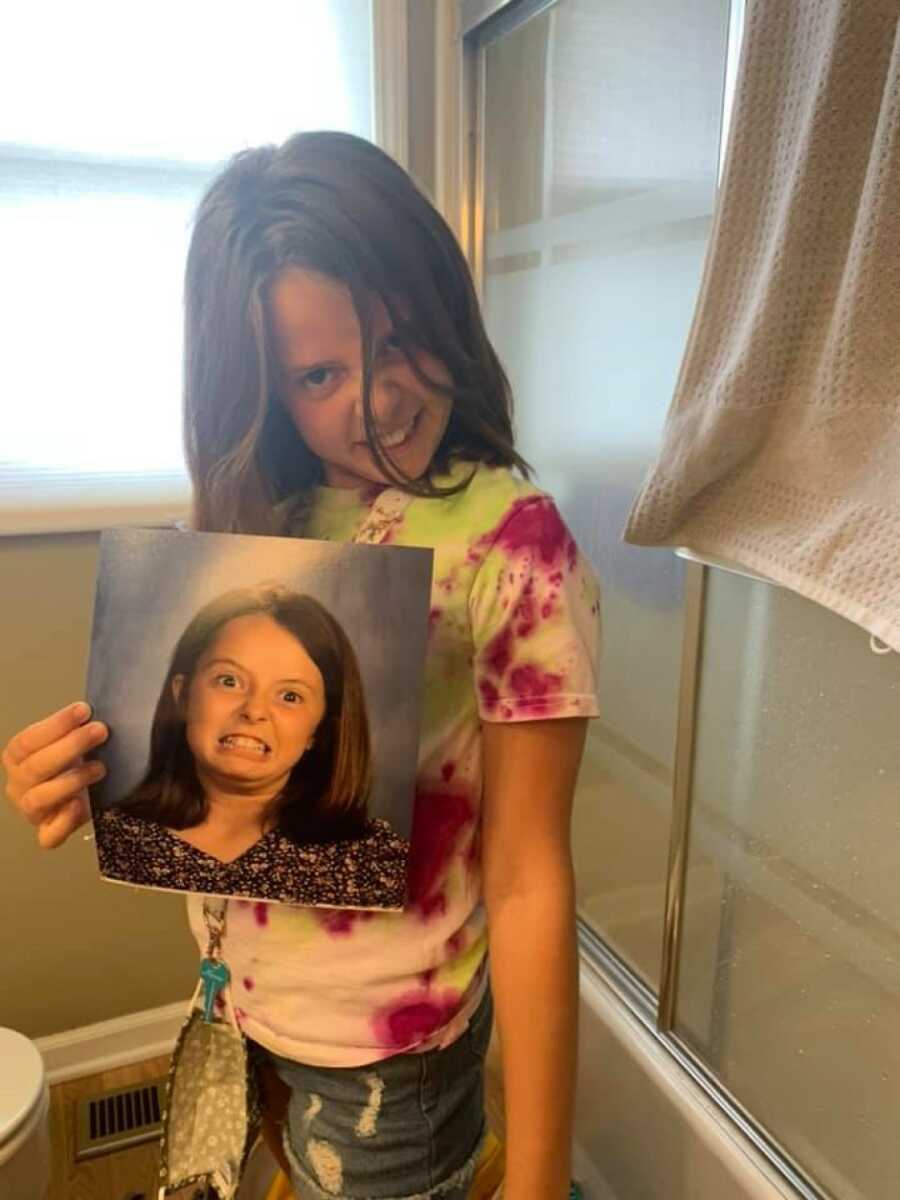 This story originally appeared on InspireMore.
8. "In case you've ever wondered what happens when your kid wears green on picture day…."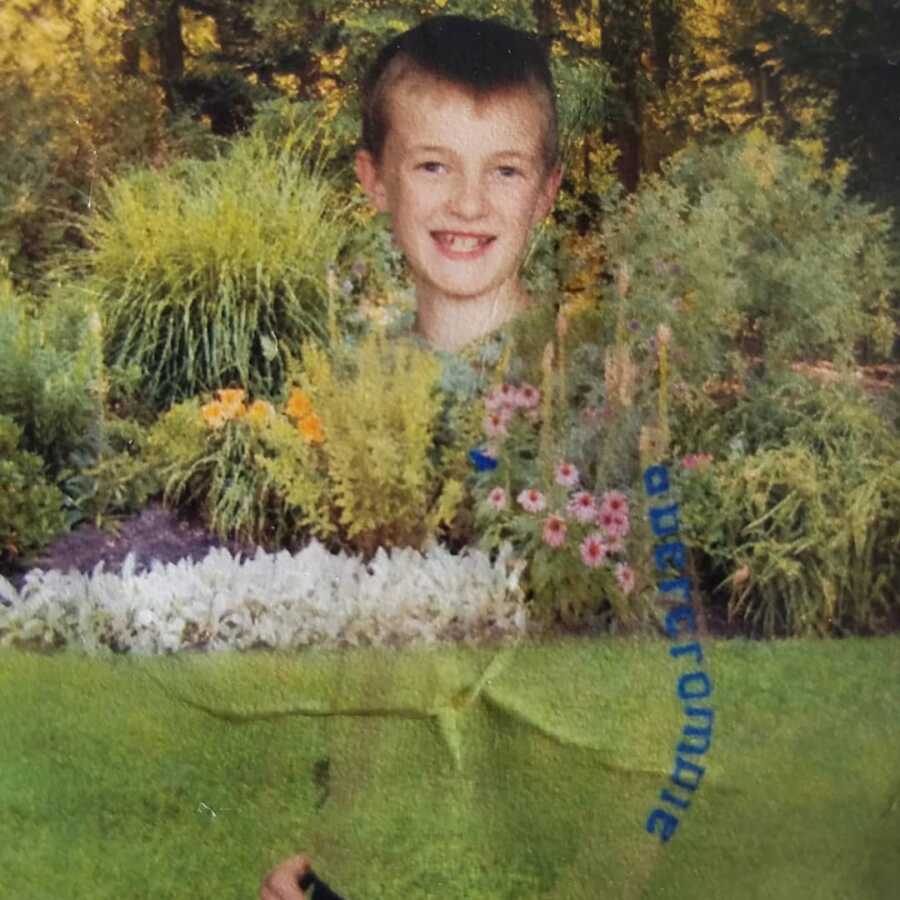 9. "School photo circa 1996. Allergies were hitting me hard that day…."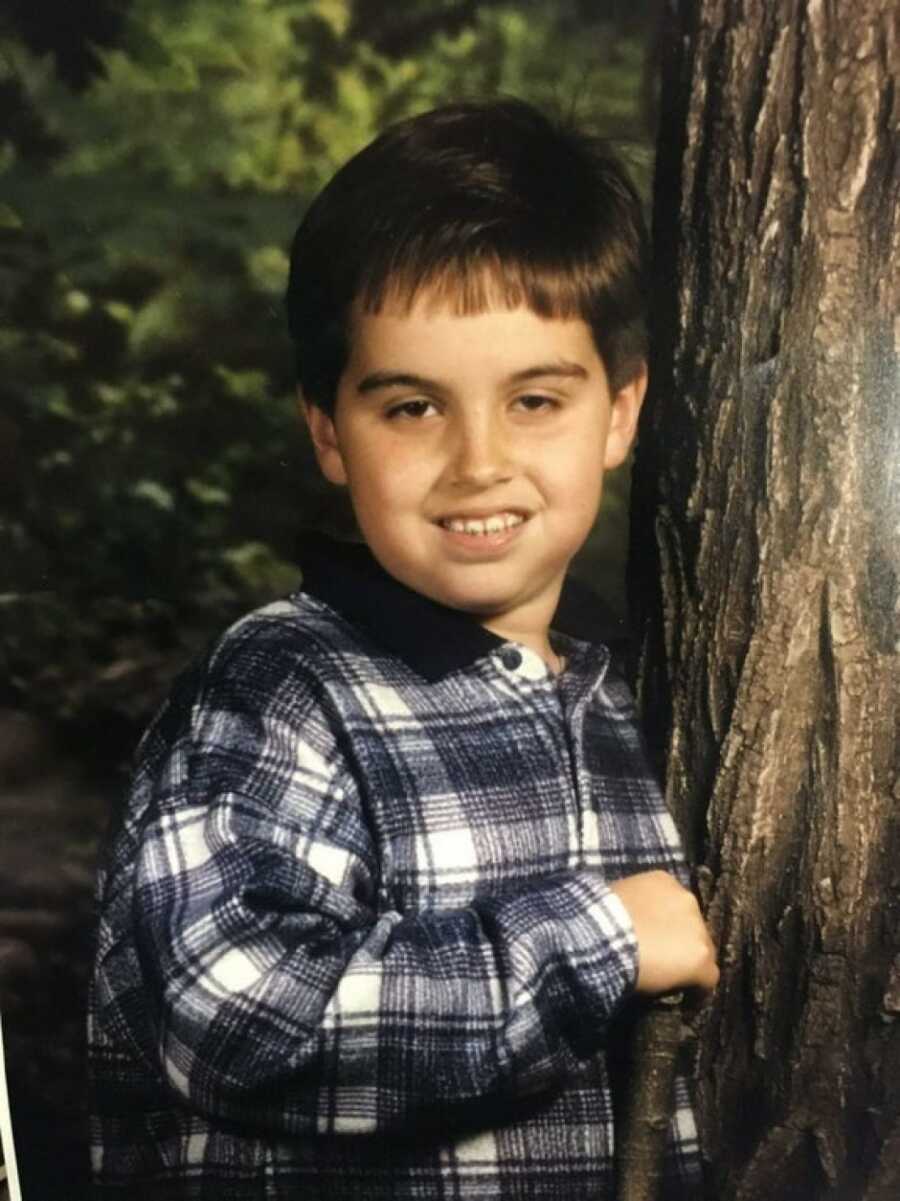 10. "School pictures today. I hope I don't get a repeat of this gem from 2016."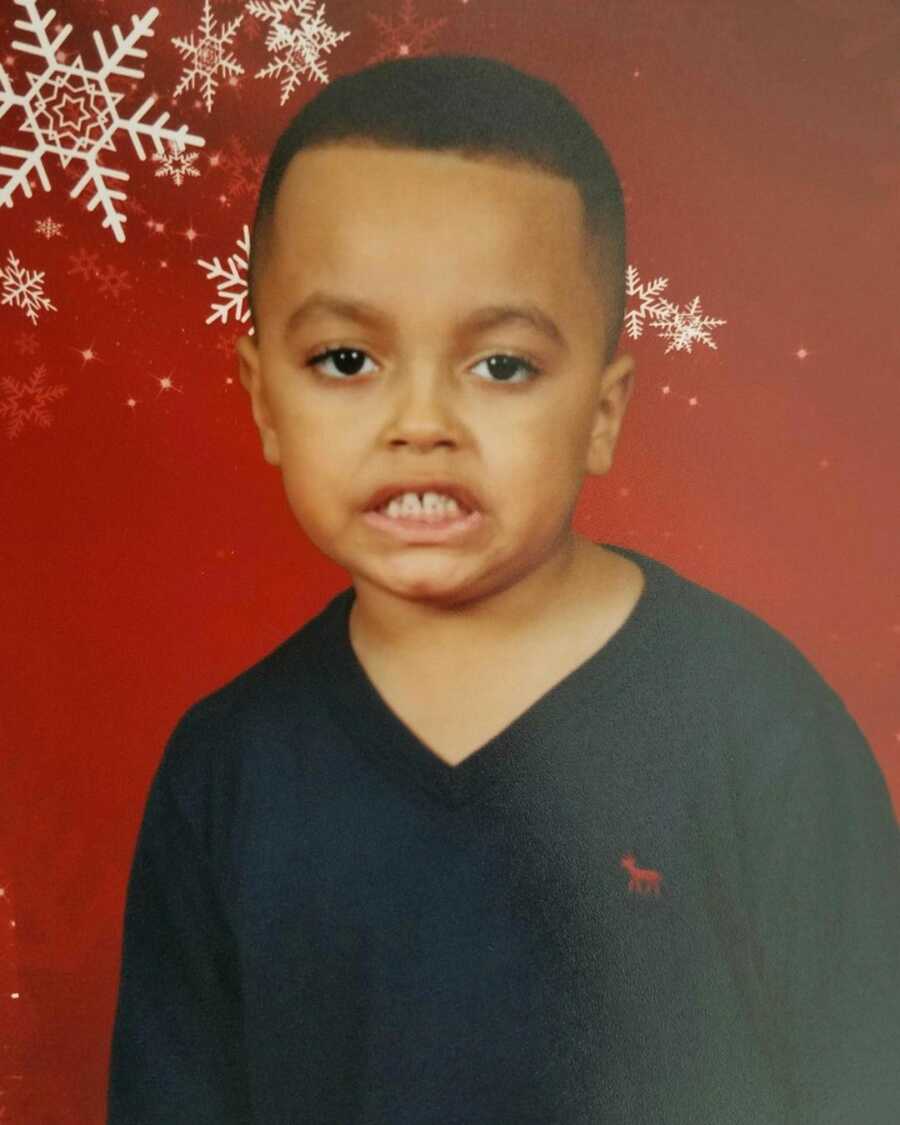 11. "This was the retake of my second-grade school photo."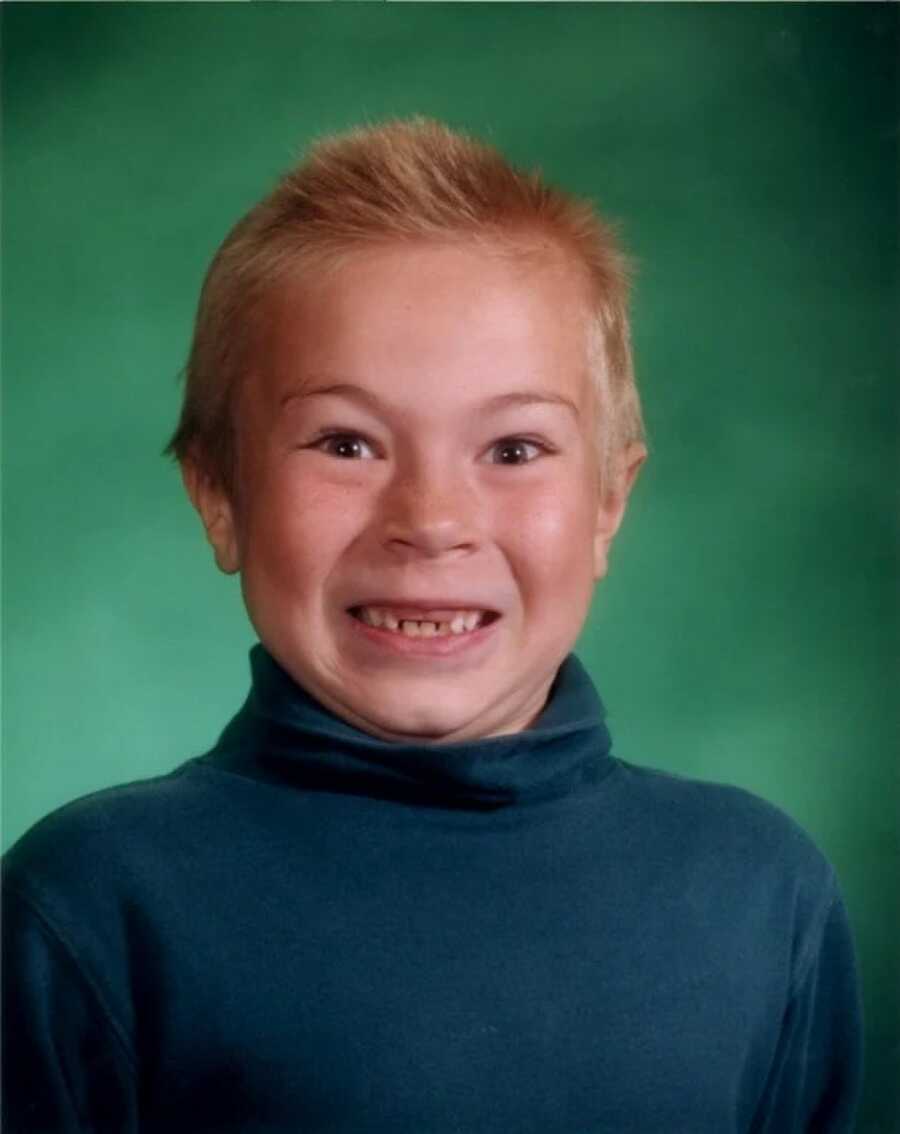 12. "My brother's pre-K picture. He didn't know how to smile."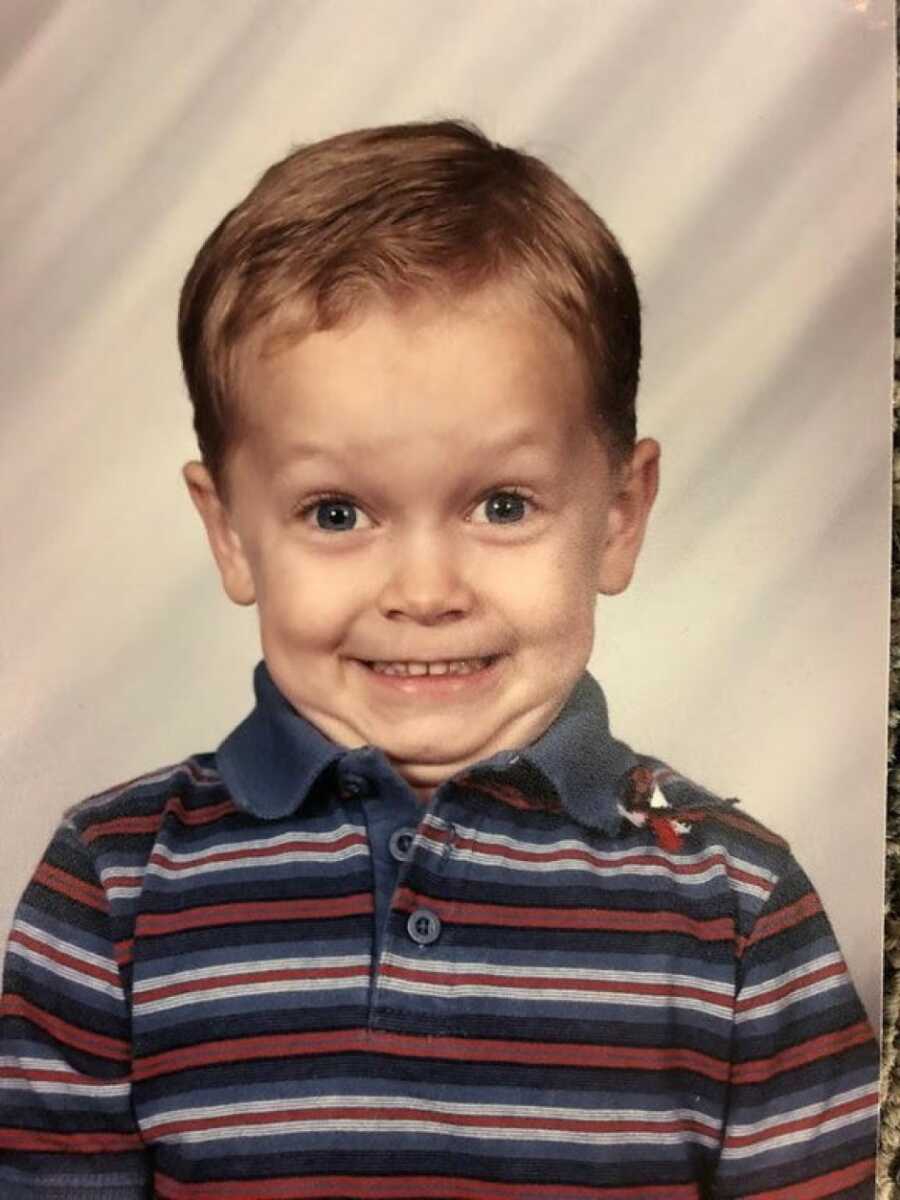 13. "The school offered to re-shoot the photo but my parents declined."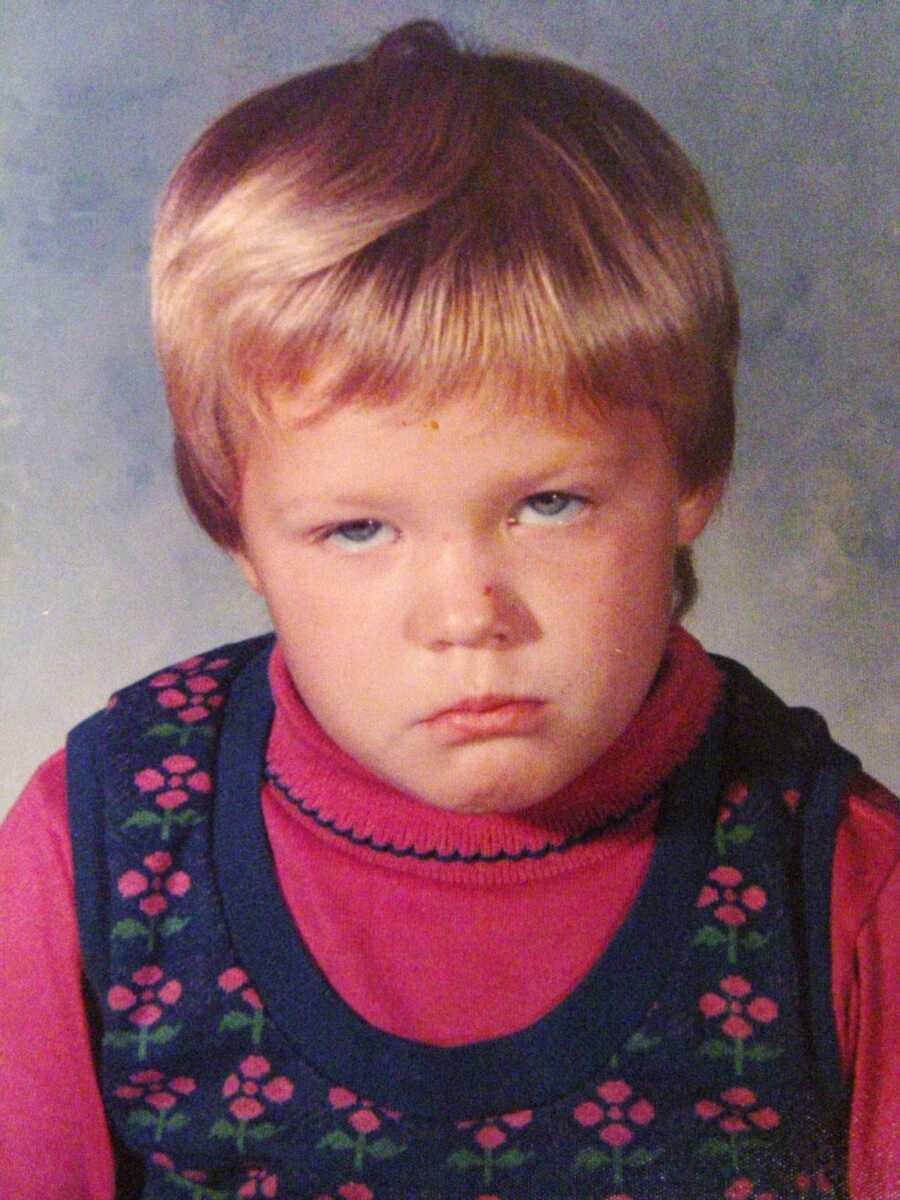 14. "I still think that this is my favorite photo of all time."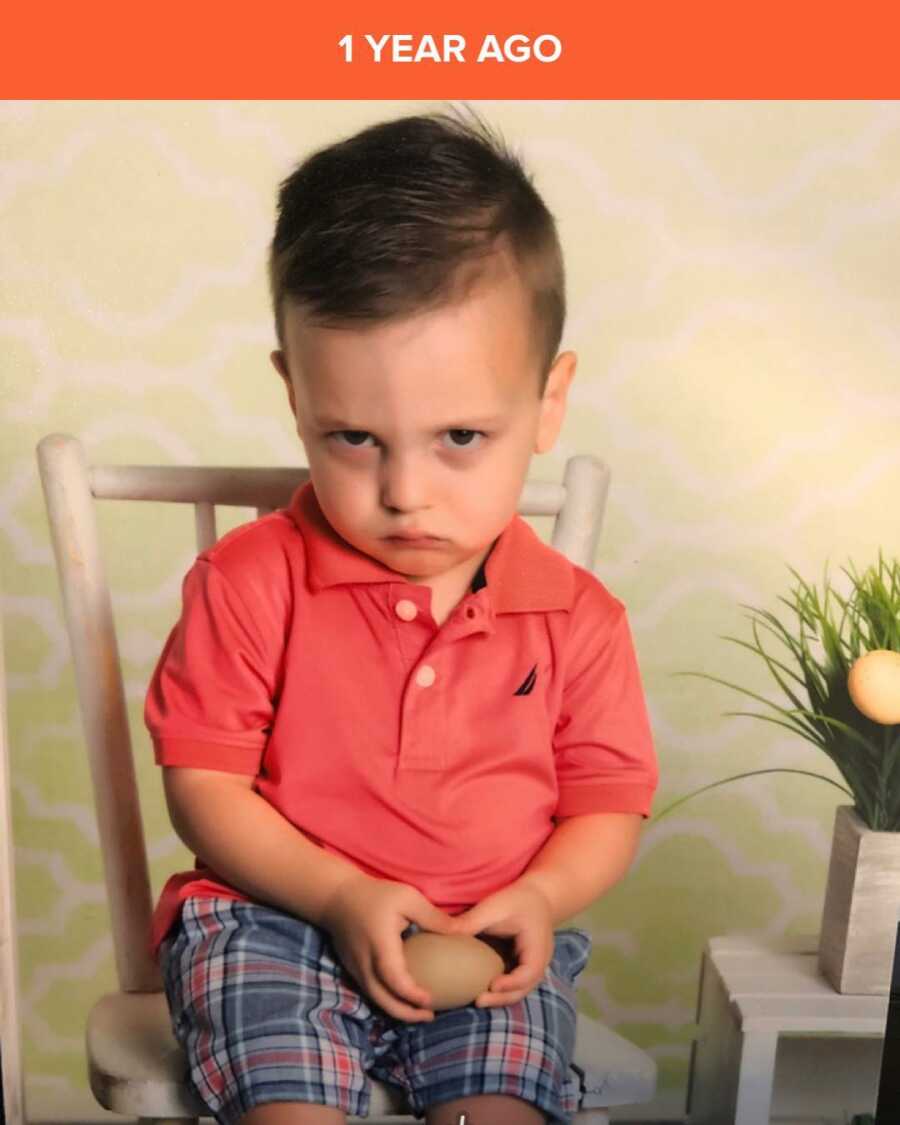 15. "Mason got his kindergarten pictures and I didn't want his name on the bottom so I typed in 'I don't want this' and they freaking printed this… so now I have like 30 pictures of him with this on the bottom."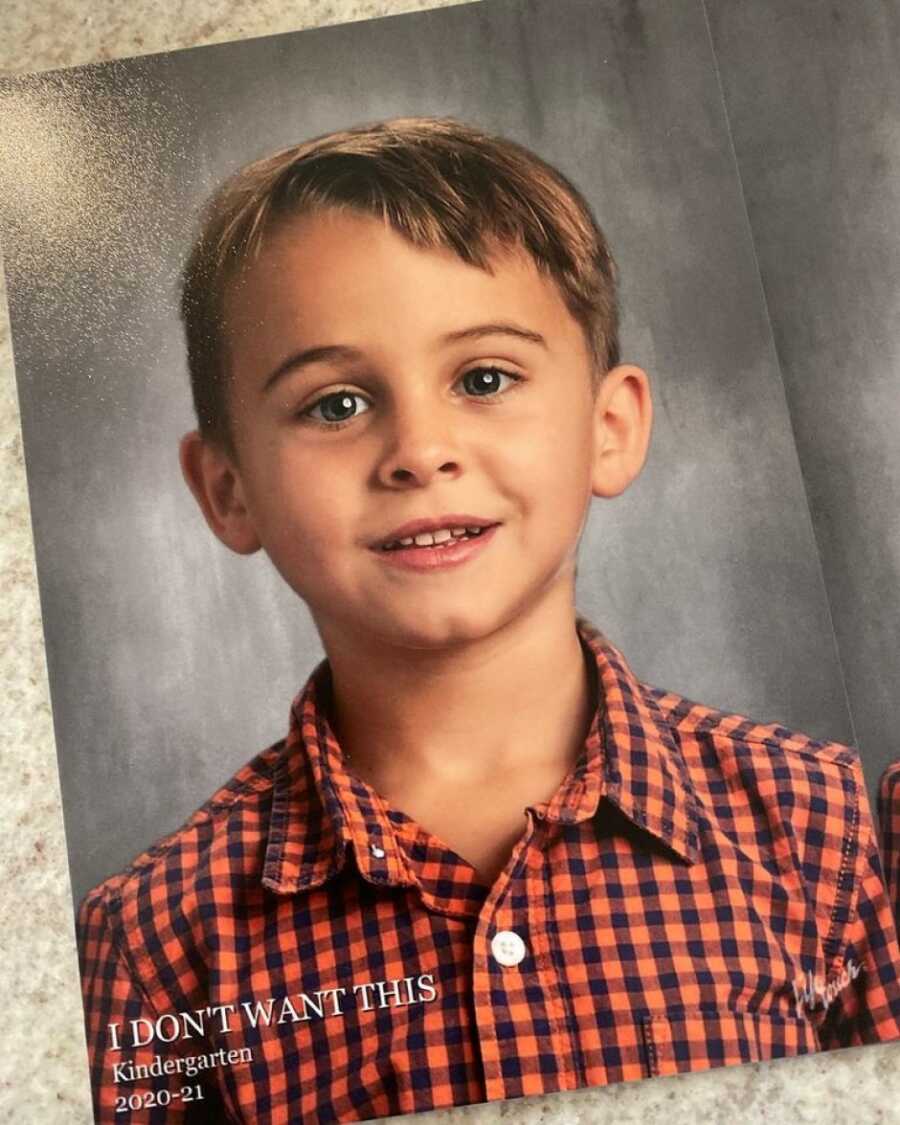 And you thought your school pictures were bad! Let's hope these goofballs get as much joy out of these priceless photos as we do!
This story originally appeared on InspireMore. Submit your own story  to Love What Matters here, and be sure to subscribe to our free email newsletter for our best stories, and YouTube for our best videos.
Read more stories like this here:
'The photographer asked, 'Would you like to retake the photo without the tooth sticking out?' She replied, 'Nope, I'm good!' She doesn't conform to societal standards.': Mom admires 'strong-willed' daughter after hilarious school photos
'To the established school moms, invite the new mom in. That small gesture may not make your day, but it will sure make hers.': Mom shares heartfelt reminder 'in a world where mom shaming is so real and frequent, lift one another up'
'I'd PANIC when my father pulled up to the school. 'Wendy is going to see the PIMPLE doctor!': Woman overcomes acne and mental health struggles
'A boy tapped me. 'Why do you have a mustache? What's that mark between your eyebrows?' I was shocked. My face flushed with embarrassment.'
Help us spread laughter. SHARE this story on Facebook with family and friends.