Junrell Fuentes Revilla of the Philippines was on his motorbike on Christmas Eve when a dog started chasing after him and barking. This would typically cause him some alarm, but Junrell could tell the pup wasn't being aggressive; he was just desperate to catch someone's attention.
The man felt like something wasn't right, so he followed along as the dog led the way to a garbage dump. Once they arrived, the canine ran over to a tiny pile. Upon closer inspection, Junrell realized the pup had just saved a life.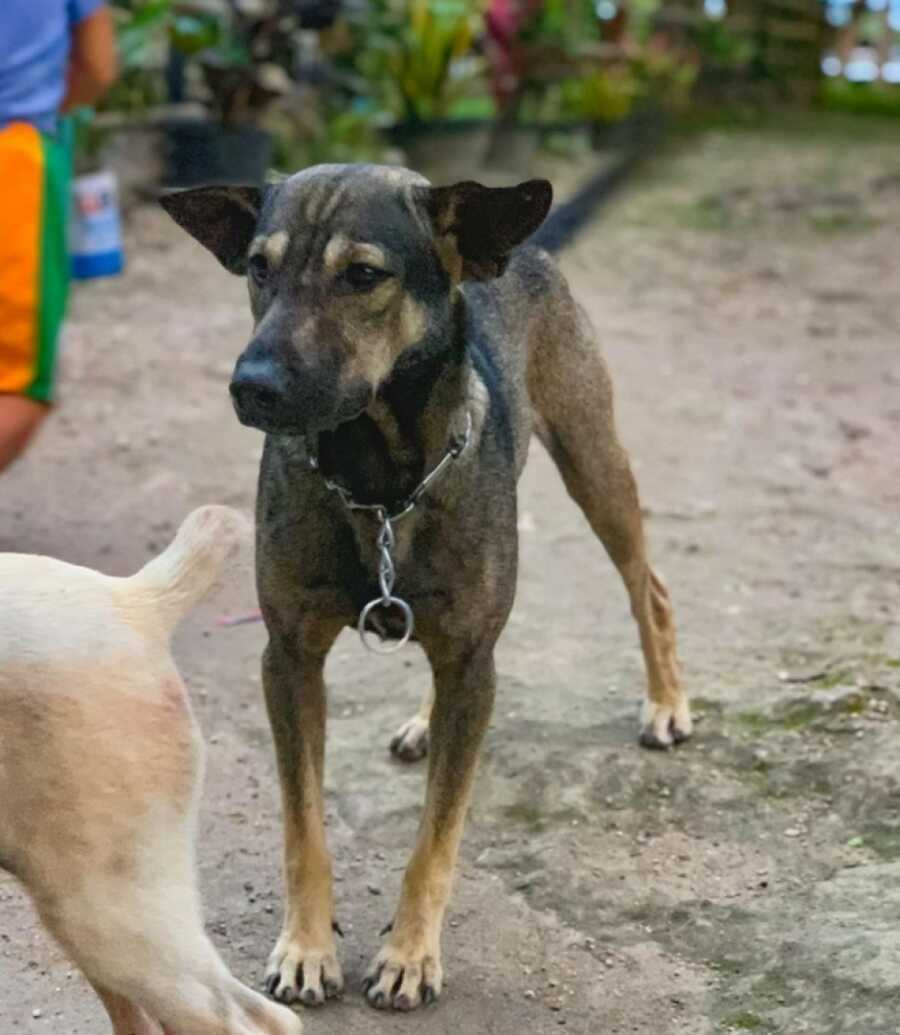 In the pile was a newborn baby who had been abandoned. The dog had stumbled across the infant and took it upon himself to track down a human in order to save the little boy's life!
Junrell was obviously shocked, but he jumped into action and brought the baby boy to a police station, where they determined the infant was in good health and will be OK. However, it's not lost on anyone that the reason for his safety is a sweet, heroic dog, whom they decided to call Blacky.
This story originally appeared on InspireMore.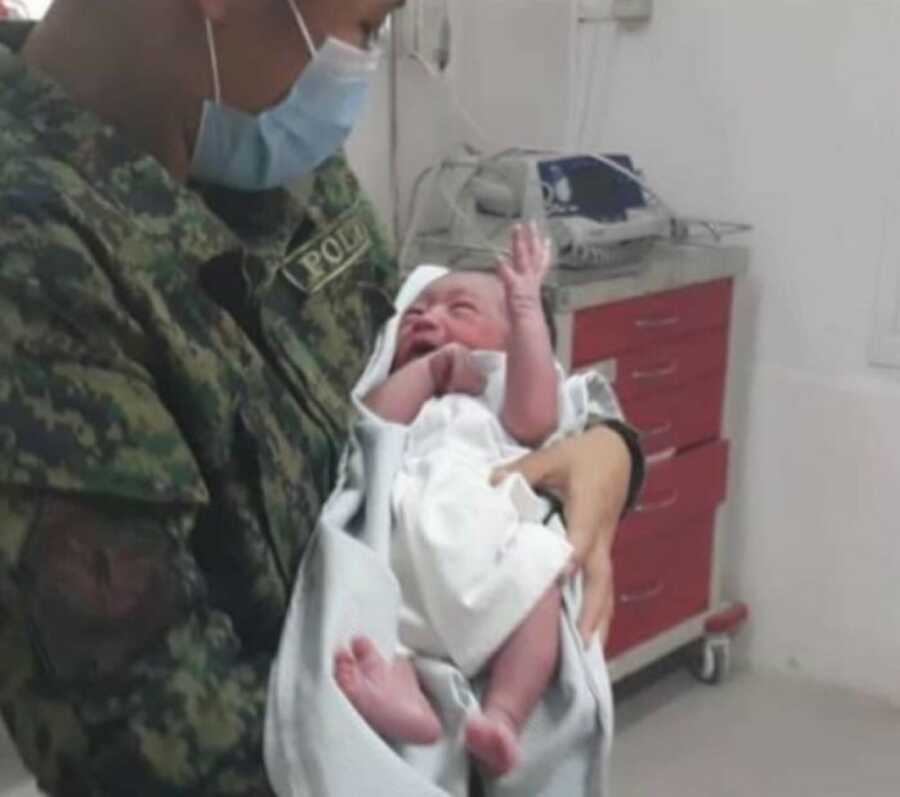 It's no surprise that Blacky's story quickly made its way across the internet, and now he's a worldwide hero! His selfless actions were of particular interest to a nonprofit animal shelter called Hope for Strays because they felt he deserved more recognition for his heroism. So they partnered with Pawssion Project to do just that!
The two organizations came together to celebrate Blacky and his human family. They gifted them with groceries and rice, as well as pet supplies, toys, and treats for the legendary pup.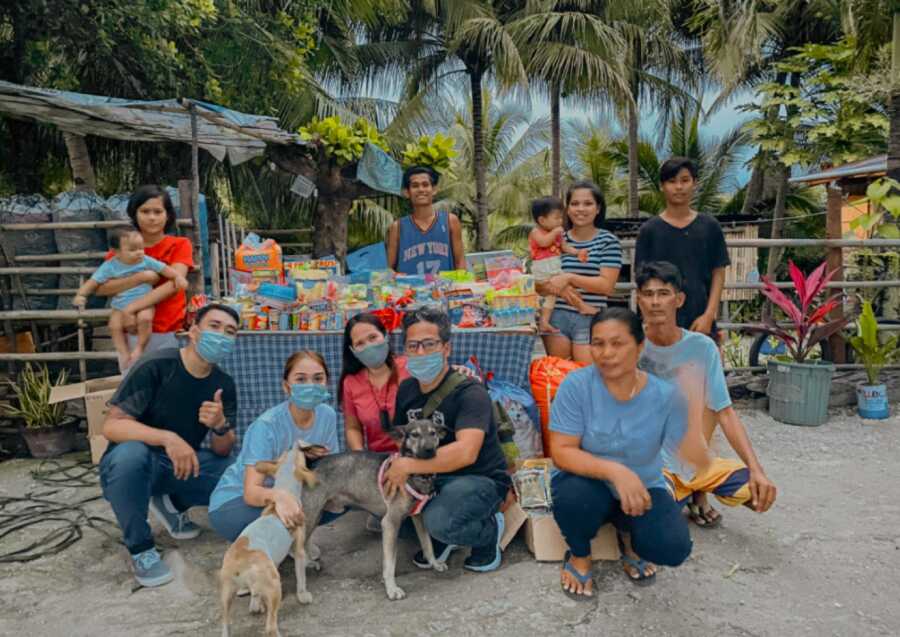 'This is a reminder to everyone that dogs are like family,' they wrote on Instagram. 'Please treasure them too, they too can save lives.'
There are so many good boys and girls out there, and Blacky is one of the best! His lifesaving rescue is further proof of the incredible love that animals can have for us.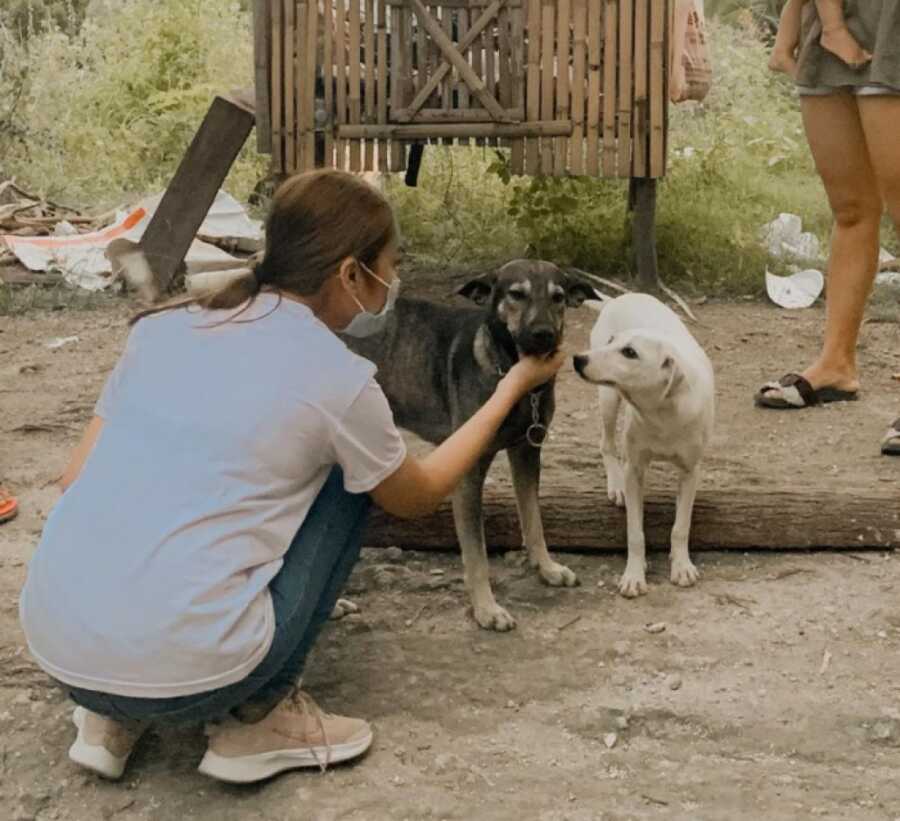 This story originally appeared on InspireMore. Submit your own story  to Love What Matters here, and be sure to subscribe to our free email newsletter for our best stories, and YouTube for our best videos.
Read more stories like this here:
'Could you help me?' They pretended I didn't exist and placed a stigma on me.': Blind woman shares 'humiliating' experience while on walk with guide dog
'All I could think was, 'How can I have PTSD? Isn't that just for veterans?' One traumatic event had changed my life forever.': Community rallies to raise 15k+ for trauma survivor in need of service dog
'She's carrying a real baby in there? And she can't see?!' I'm a woman with a guide dog and a chunky baby strapped to me.': Blind mother urges 'be kind with your words'
'I came home from camp with the worst sore throat of my life. The horse I'd ridden mysteriously died the night I got sick.': Woman details chronic illness journey, finds 'silver lining' service dog
Help us show compassion is contagious. SHARE this story on Facebook with family and friends.