One year ago today – the day we announced to the world that we wanted to adopt a baby. On one hand, a year almost seems like a lifetime ago, and on the other hand, it's gone by in the blink of an eye. Looking back on our first photoshoot, we had so many questions. Would people support our decision? Would someone actually choose us to raise their child? Would we even pass a home study visit?! We were so excited and so nervous all at the same time! We knew that the process wasn't easy and we knew that it could potentially take years, but we had high hopes.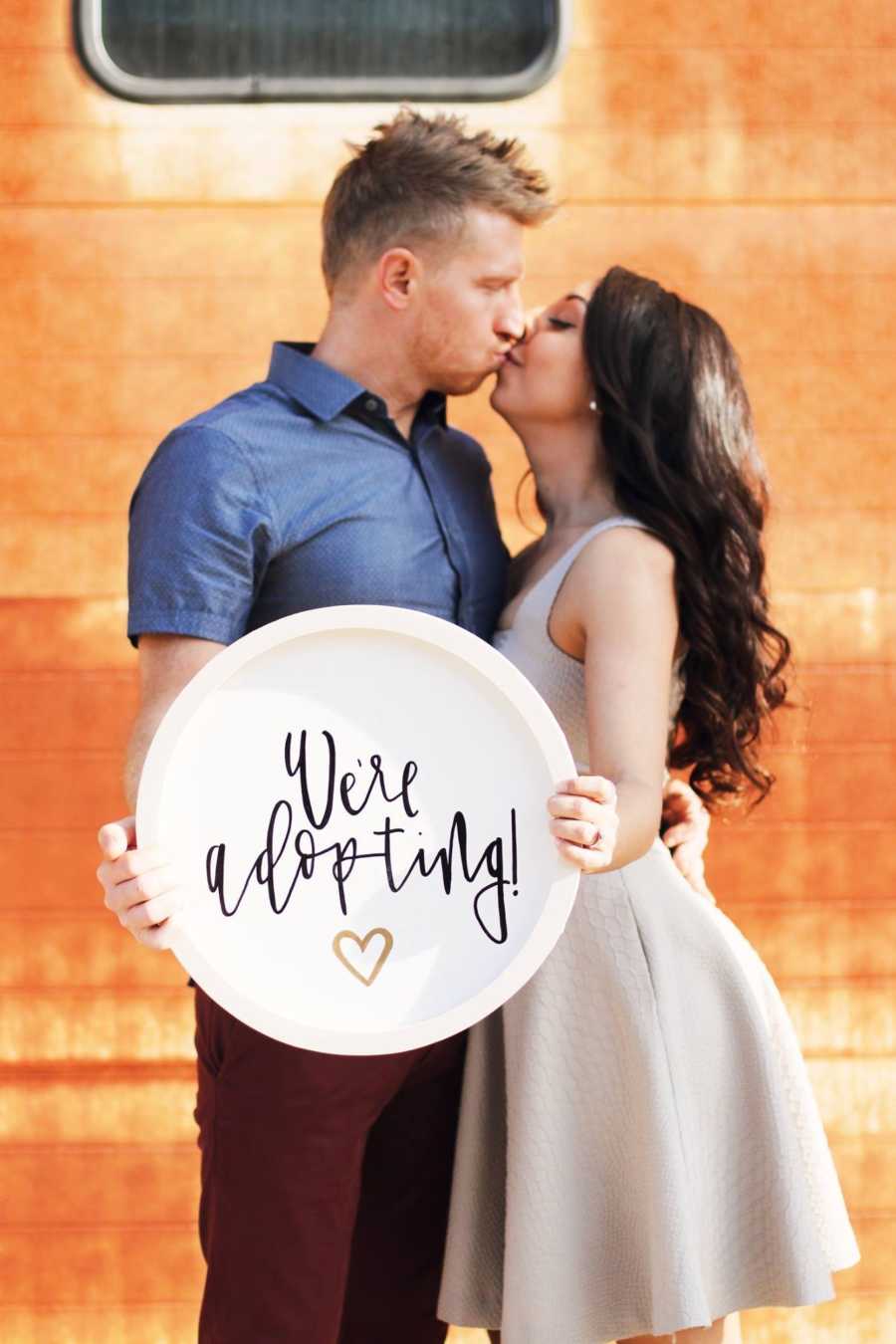 This brings me to the most commonly asked question: 'Why adoption?' Steven and I have both always loved the idea of adoption. When people would ask us how many kids we wanted, we always responded with: "Three of our own and one that we adopt!" That was always our plan. Not because we would love an adopted baby any less than we would love a biological baby, but because in a woman's mind, she is put on this earth to conceive a child. After struggling with infertility for 2 years we decided that we would change our initial plan and start by adopting our first child. This was the BEST decision we could have ever made! Unless you have struggled with infertility – it's hard to understand the emotional rollercoaster that couples go through. Every month you pray that Aunt Flo doesn't visit and every month it brings you to tears when she does (even though you promised yourself it wouldn't). Every cramp, headache, or nauseous feeling that you have makes you feel that MAYBE this time you really are pregnant (just to find out that you're over analyzing your bodily functions). All of the tests, pills, and doctors appointments that make you so hopeful at first eventually start to seem hopeless. And lastly, every pregnancy announcement that makes you wonder when it will finally be your turn (while also finding the strength to show how happy you truly are for that couple). Infertility is HARD, but deciding to stop feeling sorry for ourselves and focus all of our energy on adopting a beautiful baby that needed us was EASY!
After doing A LOT of research, talking to a lot of people, and considering every option – we finally found the agency that was the perfect fit for us! Steven and I had decided to go with a private agency that specializes in newborn adoption. We were not specific on gender nor were we specific on race, we just wanted a healthy baby to love! We decided to pursue domestic adoption vs international adoption due to the fact that we were wanting a newborn and most international adoptions require the baby to be 12 months old. We went into the process knowing that our agency doesn't "match" families. The birth mother chooses which family she would like her baby to be placed with. We helped create a profile of everything about ourselves (with limited space of course). We got to talk about our friends, our family, our home, and even our pets. We got to choose photos that would tell a story about who we were and the things that we loved. This is the profile that would be sent out to expecting mothers. THIS was our first impression, our one shot at catching a birth mother's attention and making her think: 'They could be the ones.'
Only a month had gone by when we received the most unexpected message. It was one of those messages that stops you in your tracks. I remember the day perfectly. Steven and I were watching a high school soccer game at the school he coaches for. We were sitting on the sidelines with his assistant coach (who happens to be a good friend of ours). All of the sudden, I received a facebook notification. It was from another friend's sister. She had seen a post we made about wanting to adopt a baby and went on to say that she was pregnant and couldn't think of anyone better to raise her child than us. We couldn't even believe it! Was this a joke? We knew that she had told this to another couple in the past and it fell through, but we thought were different. There's no way she would do that to us. We knew we had to jump at the chance and despite everyone warning us not to get our hopes too high, we were ALL IN! This would be our first heartbreak. This would be our first failed adoption. They say that it's common but no one ever thinks that it will happen to them….until it does.
When Steven and I chose this path, we knew that it would have its ups and downs. We knew that this journey would be difficult; however, we knew in the end (when we were holding a beautiful baby in our arms) that it would be worth it. Even with this knowledge – nothing could prepare us for the day when this potential adoption fell through. We decided to meet for lunch a few days after receiving her message. After 6 hours at Olive Garden we couldn't have left more thrilled! This was the PERFECT scenario! Not only was the birth mother 100% sure of her decision, but she wanted us to be involved in every way! She was so excited that we agreed and stated how happy it made her that we would get to host a gender reveal party, a baby shower, everything that any expecting couple would get the chance to do. We talked almost every day since and both reassured each other of our excitement and gratitude for one another constantly. We had no doubts in our mind that we would have a baby to love come October. We had the green light from the birth mother to tell our friends and family, we met with a lawyer, and we started planning a gender reveal party (as her ultrasound to find out the sex of the baby was scheduled for that afternoon). Our excitement was beyond imaginable!
Unfortunately, our excitement ended just as fast as it started. That day, out of the blue, we received a text message from the birth mother explaining that she had a change of heart. I couldn't even get past the first sentence without instantly breaking down. There are no words to describe the emotions that go with that moment other than comparing it to the feelings one must have when going through a miscarriage. Sadness, loss, stupidity, and worst of all (and hardest to admit) – hate. Every single emotion at once runs through your mind. How could we be so dumb to get fully invested in something that we knew could instantly change? How could I go from genuinely caring about someone to hating someone in a split second? Why can't we have a baby just like everyone else? Am I strong enough to do this again? So many unanswered questions. However, even with all of the uncertainty, one thing still remained – the love that Steven and I shared. His love is beyond any love I could have ever imagined. He is my rock when I need him the most and I know there's nothing he wouldn't do for me. No matter how we decided to proceed, I knew that one day we would have a beautiful baby and that he would be the best father a child could ever have. Even through those feelings of anger, we wished nothing but the best for the birth mother and her unborn child. Like Steven always had to remind me – God had bigger plans for us​.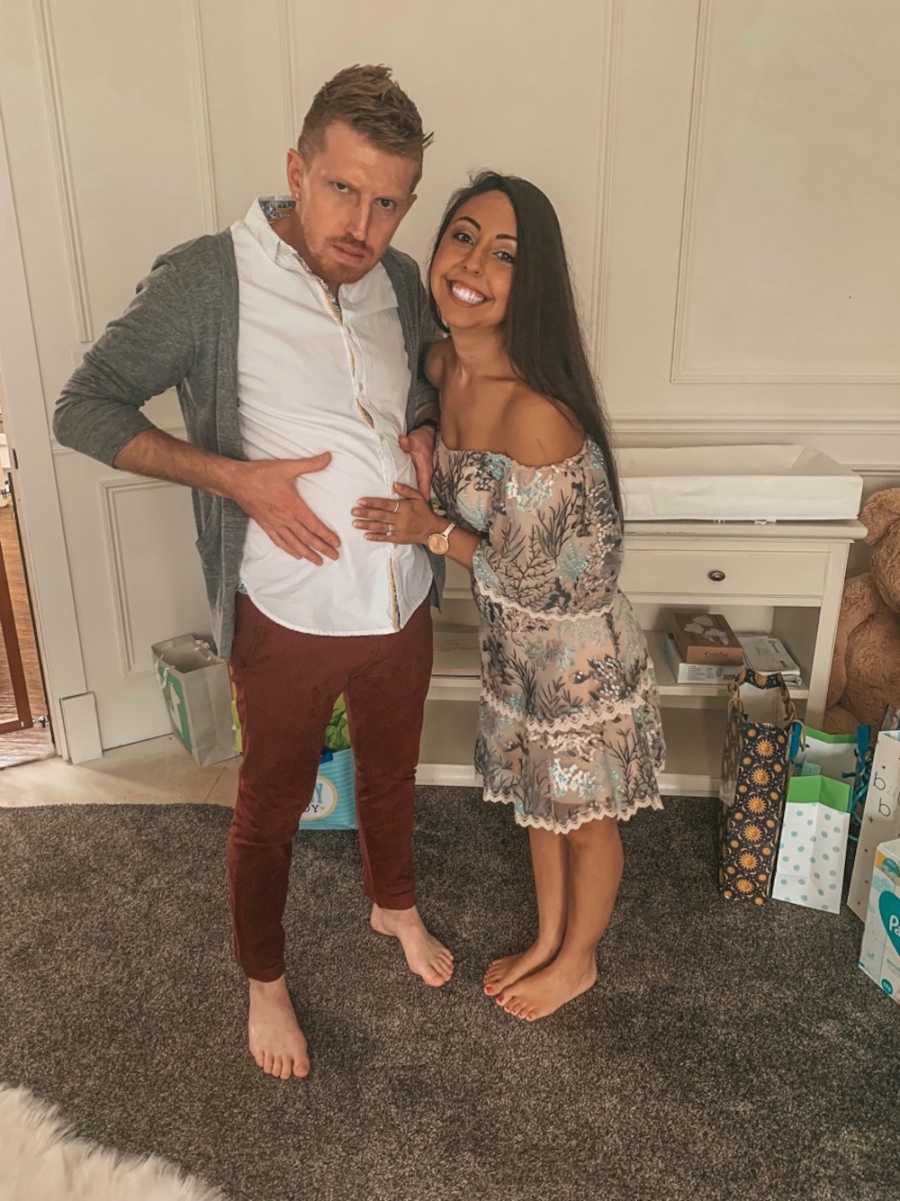 This is what makes adoption so hard. The unknown. The total loss of control. Knowing that at any single moment – it can all be taken away. It's at that point when you have to decide, is it worth it? Is the pain of this process worth the reward? I can honestly say that there were a few different moments throughout this process when I didn't know if it was. I didn't know if I could handle the heartbreak. I just wanted to be able to carry my own baby. It's at these moments when having a strong support system is the only thing that pushes you forward.
A couple of months went by and we were able to heal. We knew we were strong enough to get through this journey and that soon enough we would have a beautiful baby to call our own. We had matched again, this time through our agency. A young girl in another state had wanted to chat with us. She was only 18 at the time and this was going to be her first child. We talked a few times; however, we knew in our hearts this wasn't going to play out, and we were right. We didn't let this get us down, though. We would keep waiting. It was a random afternoon when we received a phone call. Our adoption lawyer wanted to tell us that she was sorry about our previous match but that she knew another lawyer who had a client looking for adoptive parents. She said that we were her first choice and wanted us to send her our profile right away. It was hard not to instantly get excited. Steven had to bring me down a couple of notches more than once. We knew that we couldn't get our hopes too high because there was always a chance that it could fall through. This time; however, it didn't.
We found out right away that she would be expecting a baby boy. We were going to have a SON! His name (that we had picked out months ahead of time) was going to be Abriel. We couldn't wait to meet the selfless person that chose us to raise her baby. The next week we drove the 4 hours to meet with her and our new lawyer. The next few months were a whirlwind of emotions. We were able to experience all of the precious moments any normal expecting couple gets to experience! We got to make a 'pregnancy announcement,' we got to host a gender reveal party, we were able to have a beautiful baby shower, and we were able to be at the hospital when our perfect baby boy was born. Although we wish we could say this was the best day of our lives, we would be lying.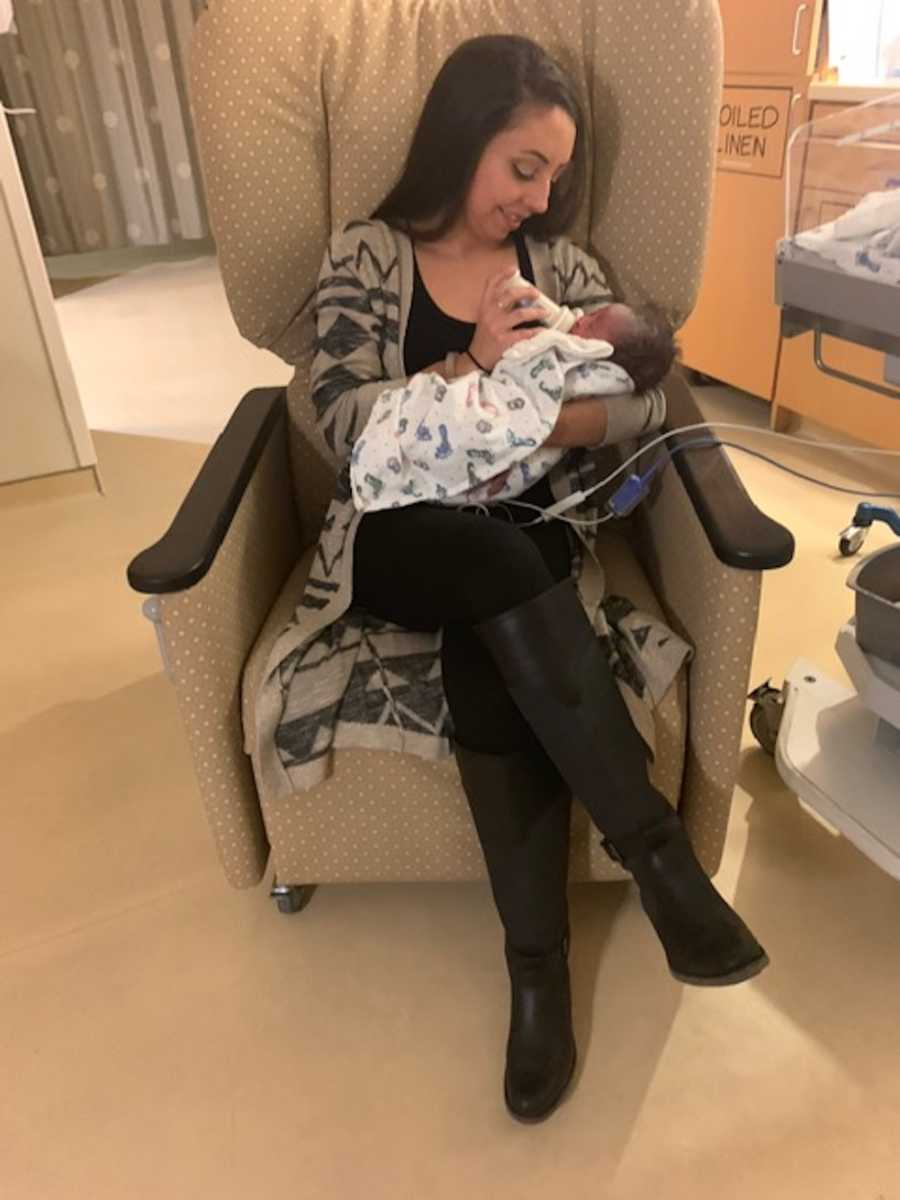 That day (and the 7 days that followed) were the toughest days that we have ever been through. Back to being stuck in the unknown with no control over the situation. The emotional rollercoaster of being SO HAPPY for yourself, yet SO HEARTBROKEN for someone else. The love that you have for a tiny baby that you just met with the fear that you will be going home without them. Maybe all of the people who called us 'child stealers' were right?! Again, the thoughts of: "is this worth it" played over and over in our minds. 7 days, we just had to make it through 7 days. For us, these 7 days felt like an eternity. I can't even begin to imagine what those 7 days (and every other day since then) has felt like for Abriel's birth mom. The person who gave us the most precious gift on the planet. The person whom we have grown to love with all of our hearts and someone we could never repay. The STRONGEST person we've ever met. That's the kind of stuff you don't think about at the beginning of this process. You don't think about that moment, the moment she delivers her baby, and the sadness on her face. The moment that you're up in the NICU with a baby whose a stranger to you, knowing that his birth mother (who carried him for 9 months) is down on another floor going through the worst day of her life. The following moments that you have that baby in your arms, knowing that he could be taken away at any time. Were we selfish for not wanting him to be taken from us?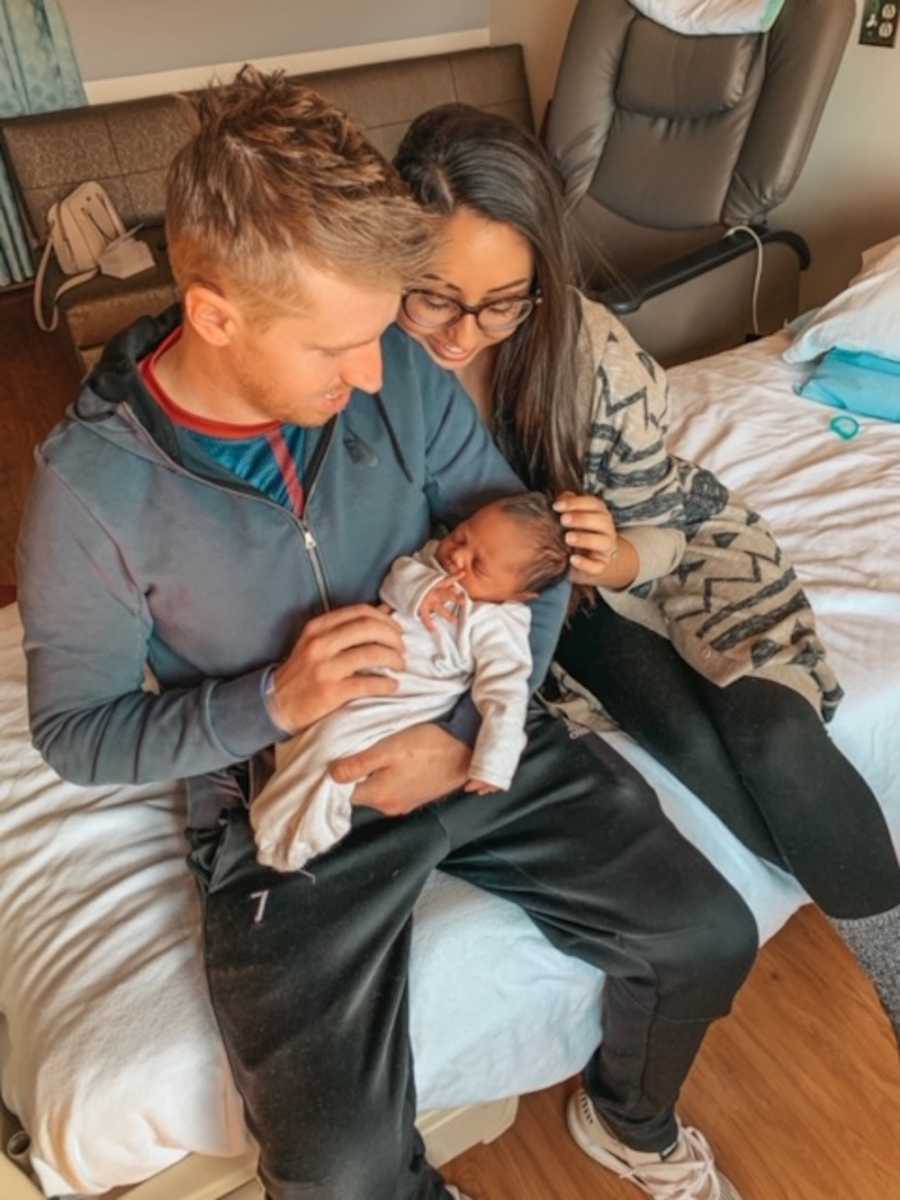 The first 72 hours were hard. We had a hospital room next to Abriels birth mother and we encouraged her to spend as much time with him as she needed. We would see him a few hours at a time and spend that time trying to create a bond with him. We knew that bonding with Arbiel was important (and that was easy), but that bonding with his birth mother was more important. As with any adoption, she could still change her mind – and at this point she wasn't sure that adoption was the right choice. We couldn't blame her. She didn't REALLY know us. How could she give her child to people she doesn't know or fully trust? We spent a lot of time answering every question she had for us. There were no questions that were off limits. We had to prove to her that we were good people. We would do anything she asked of us. 48 hours in the hospital had come and gone. It was an emotional ride to say the least. She still had 24 hours before deciding if she wanted to sign her rights over and she needed those last 24 hours to spend with Abriel. She signed him out of the hospital and we booked them a room at a nice hotel. We told her to let us know if she needed anything. She said to us: 'You asked me to trust you, now I'm asking you to trust me.' And we did – 100%.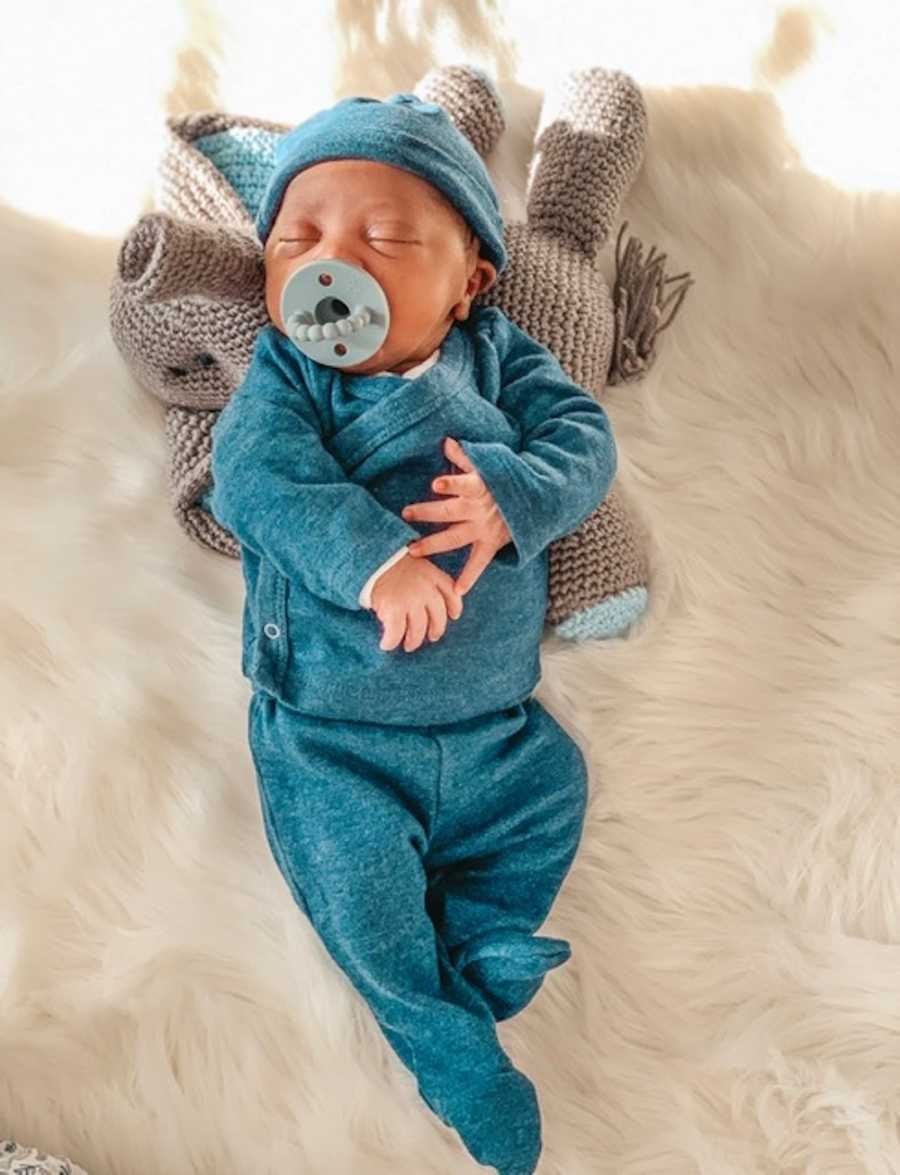 The next day was the day she would sign her rights over. You could hear a pin drop in that room. Lawyers, legal assistants, his birth mother, and us. None of us were sure that this day would come had you asked us a few days prior. But it did, and I'll never forget her showing me how to buckle him into his carseat for the first time when we left. We made it past the first 72 hours, what a relief. We could finally spend an entire night with Abriel. 72 hours down, 120 left to go. I wish I could say that the next 120 hours were easier, but they weren't. Knowing how difficult this was for us, had us thinking constantly how difficult this was for her. It was almost impossible for me to keep it together. The constant back and forth between thinking we would get to take this baby home and then hearing from our lawyer that the outcome we had prayed for, was unlikely going to happen. I was so depressed that all I could do was sit in bed, holding him, and cry. The next day we planned to drive the four hours home. There were 48 hours left, but I couldn't spend another day there.
We had just arrived home late that night when we received a phone call – Abriel's birth mother wanted him back, and the paperwork was already signed. I didn't sleep that night, knowing that the next day we would be saying our goodbyes to him. That the next day, our dreams of finally having a family were back to square one. How could this happen to us? I swore that I would never go through this again. The next morning came and his birth mother and I had texted back and forth several times. We were both clearly having a hard time and the conversation was hard to depict. I texted her and told her that we would make the drive back that night, I just needed to shower before we left. I had just jumped into the shower when my phone rang. She was calling me. I turned off the shower and answered the phone. Her and I talked for an hour. We both cried. She explained her feelings and I explained mine. I eventually told her that we couldn't do this anymore. We knew that this was the biggest decision she would ever have to make and that we couldn't even begin to imagine what she was going through, but at the end of the day, we needed to protect our hearts too. We never wanted to feel as though we forced her to give Abriel to us. Unless she knew that this is 100% what she wanted, we needed to give him back. One hour later, and I felt closer than ever with her. We knew that at the end of that phone call, Abriel was ours. 24 hours, and a lot more paperwork later, I received her text: 'Everything is signed and ready to go, no turning back now, he's all yours girl.' The most memorable moment of the past year. At the end of the day, it wasn't our lawyers that made this adoption happen. It was a bond between her, Steven and myself that made this adoption happen.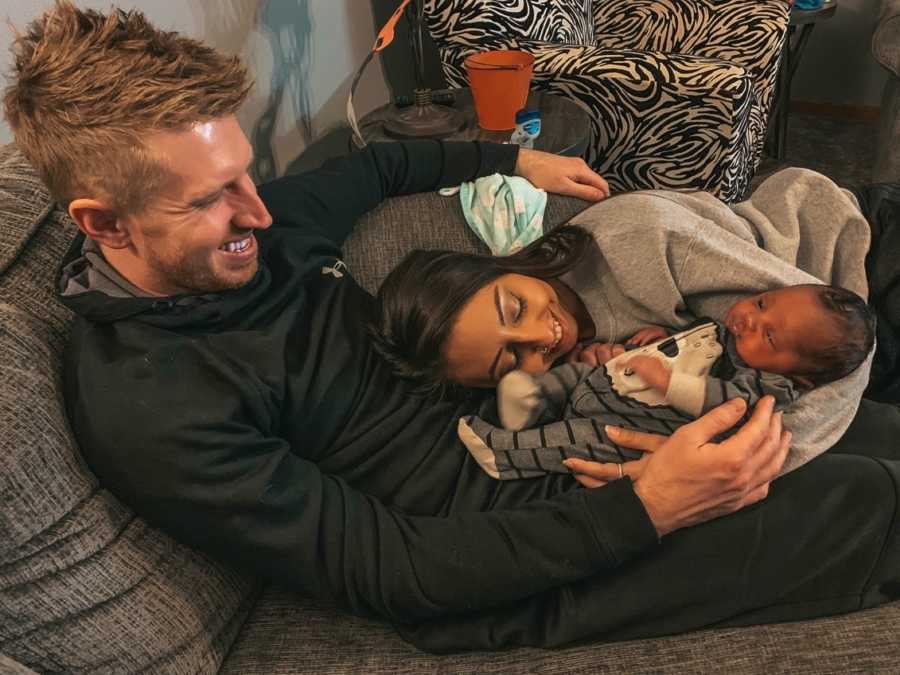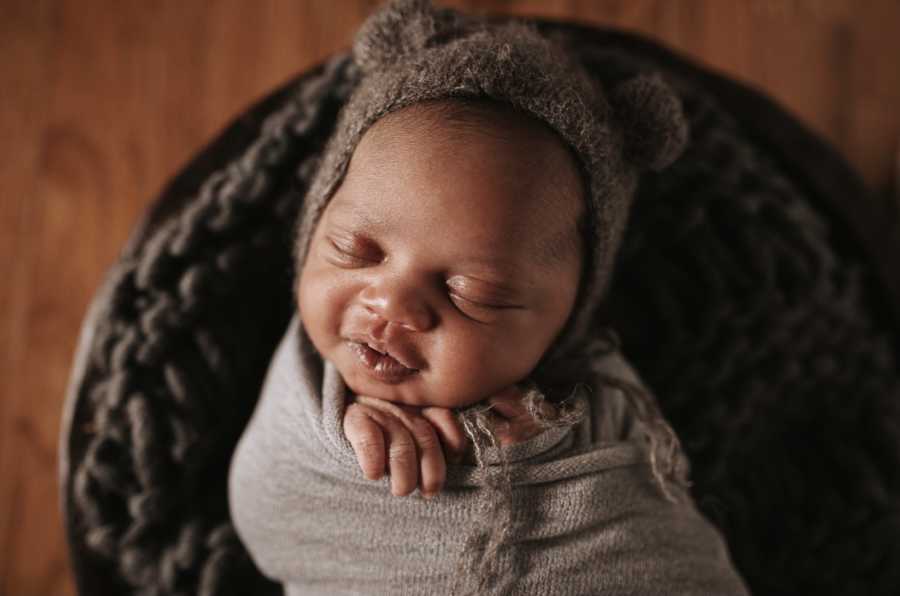 Fast forward to today. Abriel is 6 months old (we can't even believe it). After everything that we've been through in the last year, one question remains. Was this all worth it? For those of you considering adoption – please mark my words when I say that it's 100% WORTH IT! There's not a single part of me that wouldn't do this all over again! Not only did we gain the most beautiful baby boy, but we also gained an entire family. Abriel's birth family will ALWAYS be a part of his life and a part of our family. Nothing could describe the love that we have for them and there's nothing we wouldn't do for them. Adoption isn't child stealing. Adoption doesn't mean loving a baby any less because you didn't carry it. Giving a baby up for adoption doesn't mean that you didn't love that child beyond belief. Adoption is love. Adoption is hard. Adoption is worth it. The best advice I can give to anyone wanting to adopt would be to just go for it. Do your research and find an agency that suits you. Make sure that you connect with your social worker and lawyers because they will be your guardian angels. Build a strong relationship with the birth parents. The best advice my social worker ever gave me was, 'Don't make this about the baby, make it about the birth mother.' It will be hard, there's no doubt about it, but the reward is most definitely worth the risk."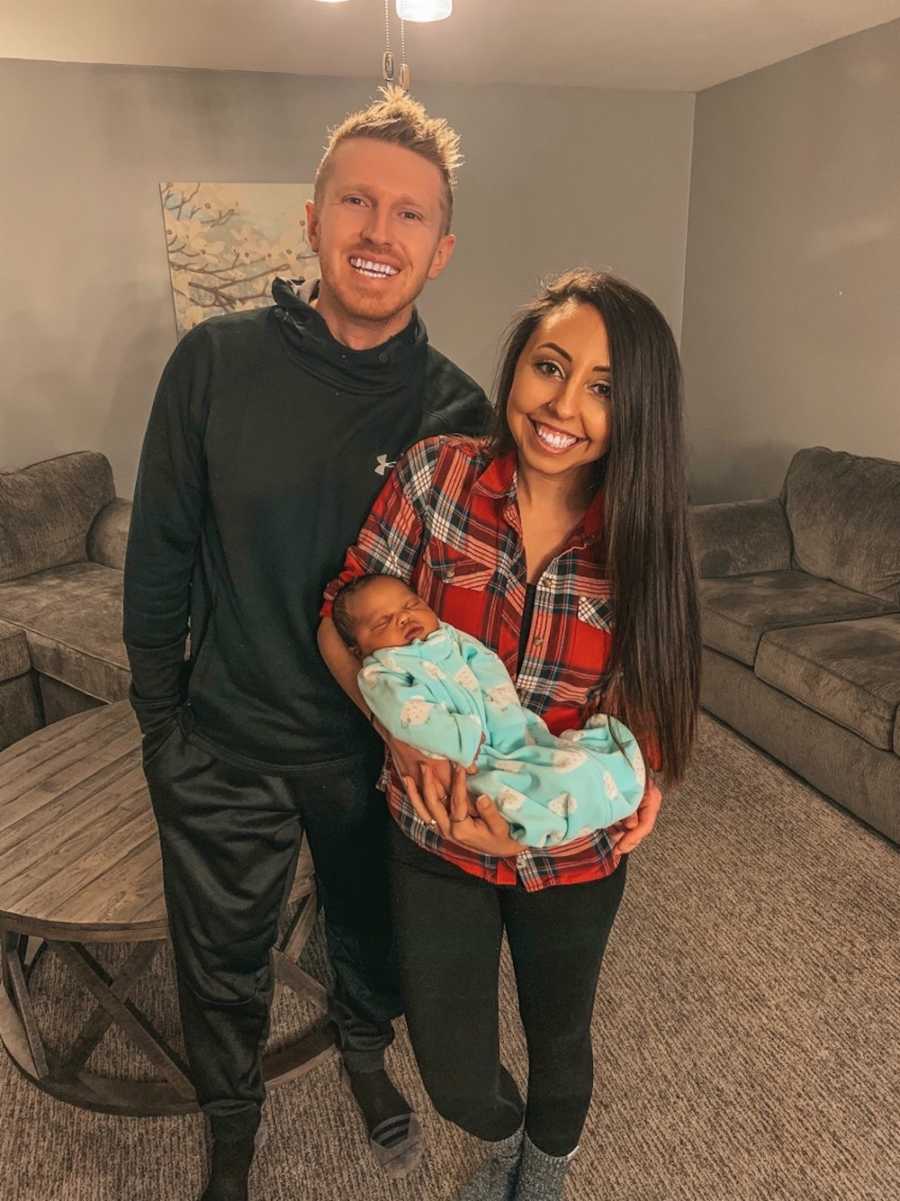 This story was submitted to Love What Matters by Ashley Evans. You can follow her on Instagram. Submit your own story here and be sure to subscribe to our free email newsletter for our best stories.
Read more touching adoptions stories here:
'I don't want you to go home. You can stay with us.' Arlo was just an hour old. 'That would be wonderful,' I accepted.': 2 moms come together for the love of their son in open adoption, 'It wasn't weird, it wasn't awkward, it's everlasting love'
'The adoption date changed. Then the unthinkable happened. My darling husband collapsed from a seizure.': Husband dies 2 weeks before twin adoption finalized to become 'official family of 5'
Are you or someone you know looking to adopt? Please SHARE on Facebook and Instagram to make them aware there is a community of support available.