We've rounded up some of the best foster parent t-shirts we could find (in no particular order) to help you express your love for fostering and the importance of good foster parents in a child's life. Check them out below and help support a small business!
by Unapologetically You 2 on Etsy
This cute t-shirt comes in a ridiculous amount of color options and is available from an adult small to a 4XL. We love the simple, subtle design that still gets the message across: foster care is all about providing love.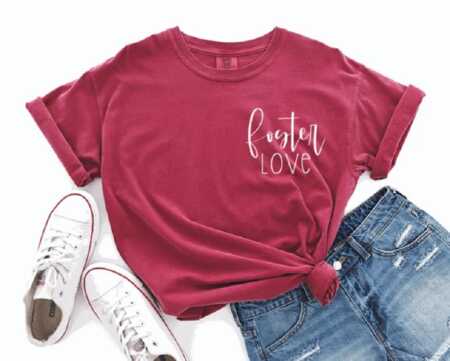 by Designs By Manon on Etsy
This popular foster care tee comes in a couple different styles and materials. And again, the message is clear. Foster care is about more than just providing a safe home; you're offering a child love and hope for the future.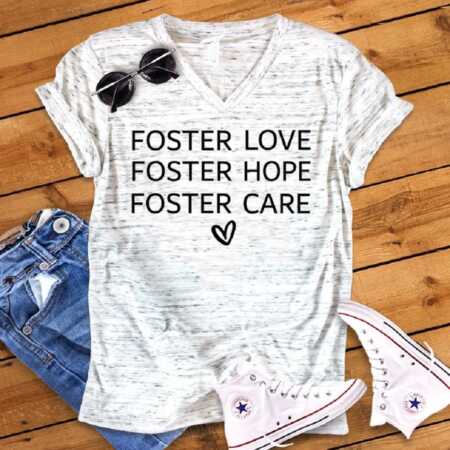 by Thousand Tees on Etsy
We love the cute rainbow design along with the words, "get attached." A lot of people think they couldn't do foster care because they would get too attached to children who are likely to leave, but that's exactly what those kids need!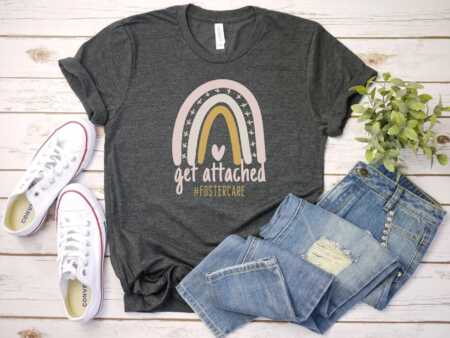 by Stage and Peach Co on Etsy
These foster parent definition tees are awesome because they remind others foster dads and moms aren't any different. This print is not only available as a t-shirt, but on a tank top or hoodie!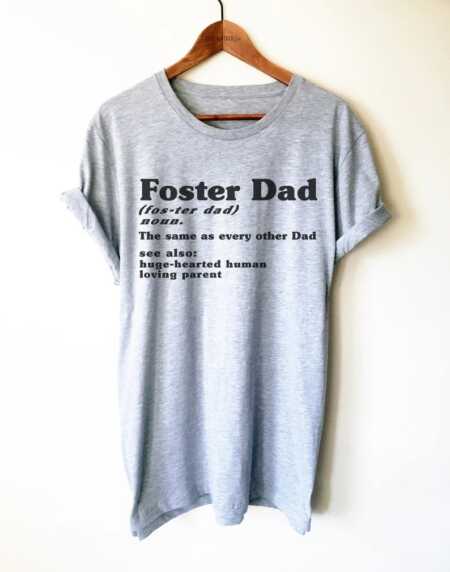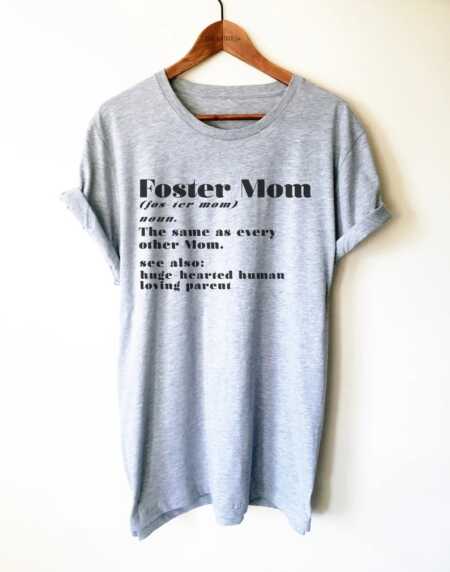 by Thousand Tees on Etsy
This humorous t-shirt acknowledges the training and licensing required to become a foster parent, and the willingness of these parents to go through that process and educate themselves on how to best care for these kids.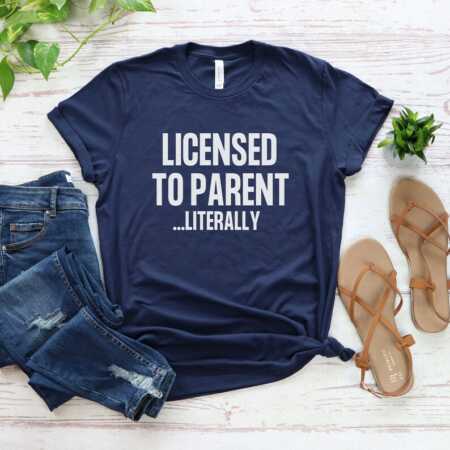 by Living You Apparel on Etsy
We love that this stylish design incorporates a blue ribbon for foster care awareness. Wear it more than just in the month of May to help spread awareness for foster care all year round.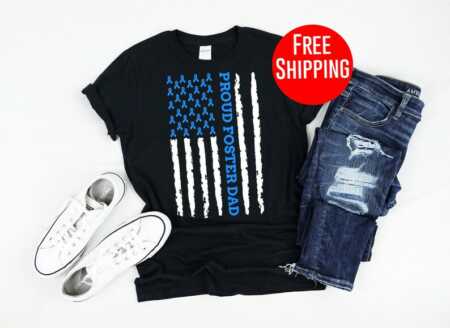 by Hera Design Company on Etsy
They say it takes a village to raise a child, and that's even more true with foster care. We love this cute rainbow design and encouragement to be the village and the support parents and children need to succeed.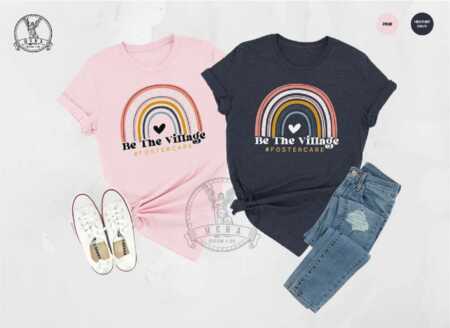 by Ellie Canary on Etsy
We can all relate to this message and better understand why foster parents choose to do what they do. This tee comes in a crazy amount of colors and sizes, so it won't be hard to find the perfect fit.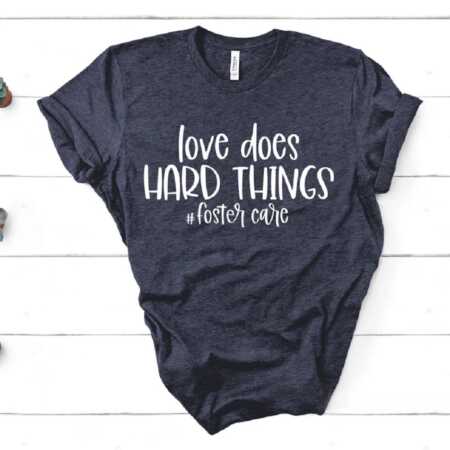 by Serendipity and Smiles on Etsy
Here's another cute foster care t-shirt reminding others it's important to get attached. We love the cheetah print pattern and stylish design of this foster mom tee, and the awesome amount of colors you can choose from.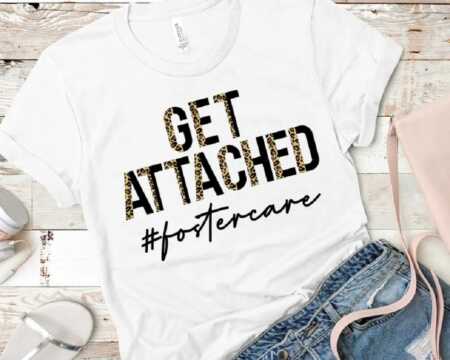 by Roses On Ruston
This shirt doesn't just come in adult sizes, but kid and baby sizes too! Let your kids help you spread awareness for the true purpose of foster care, and express their love for being a foster sibling.
This article was written exclusively for Love What Matters by Elizabeth Grow. Join the Love What Matters family and subscribe to our newsletter.
Read our best foster care stories here:
'They chose us. They're coming in two hours!': Couple shares unexpected sibling adoption from foster care
'The whole exchange took 2 minutes, but my life would be marked by this moment forever.': Single mom shares unexpected foster care adoption of baby girl
Do you know some awesome foster parents? SHARE this on Facebook to help support them and raise awareness.