"I've heard people say, 'Your marriage will never be the same after having a baby.' Well, guess what? You're right, and that's exactly the point.
The arrival of a baby will highlight what the relationship was truly made of. If your marriage revolved around feelings rather than a decision to love, it will suffer…like a lot.
You're not going to feel very loving when you're running on no sleep, food, etc. It takes more than feelings to survive the newborn stage and so on. I can't even imagine the toddler stage or baby number two—It takes more than feelings!
If your marriage wasn't ready to buckle down, you might be missing the fancy dinners, trips, and time alone. You might be feeling like you missed out on your best years. Eventually, this might cause you to resent your spouse.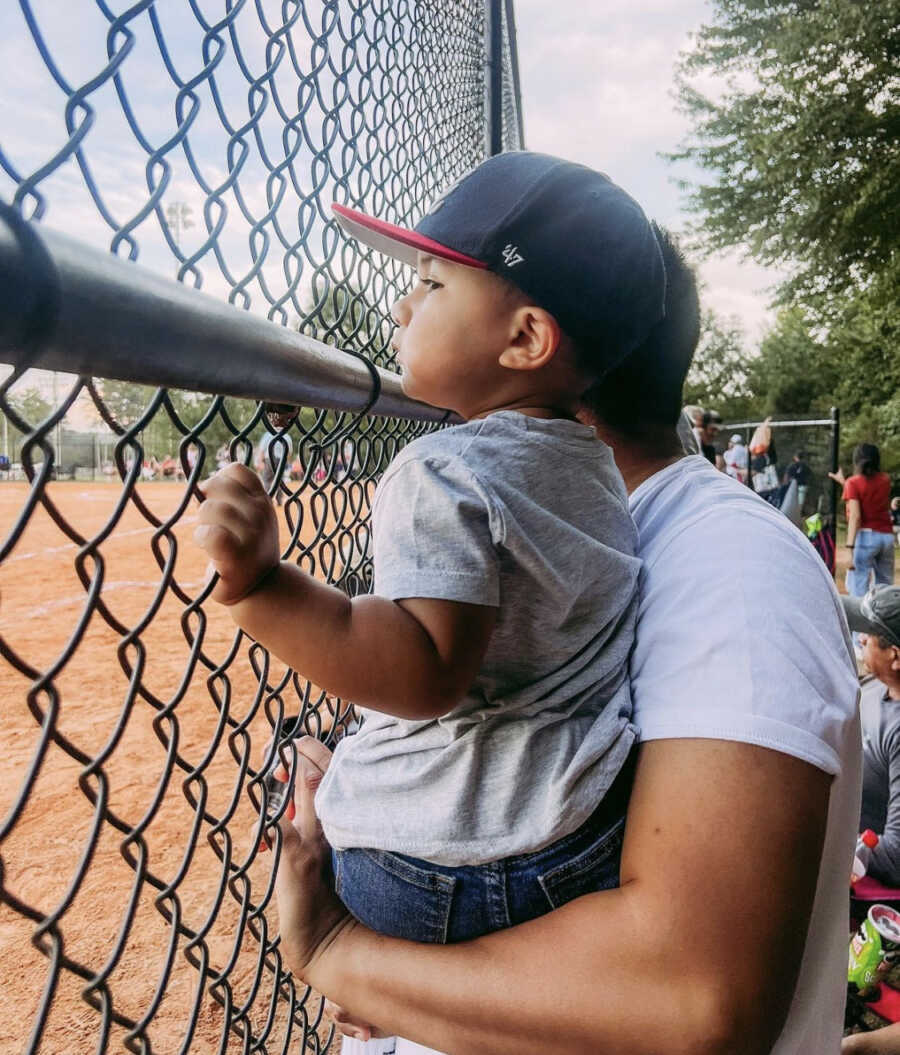 While I know all these things are nice and dating is super important, my husband and I look forward to sharing all these experiences with our son. We're all for enjoying each season as it comes.
Perhaps we'll go on a date alone one day, but for now, we don't find the need. We have plenty of date nights while our son naps and sleeps. We've done it all, the pizza and movie nights sound so good right now. It's what fills our love tank.
I've seen marriages end with the arrival of a baby, as I've seen others thrive with the same life-changing event. What's the difference? Let me suggest: Perhaps the marriage was already hanging by a thread.
Like I said, a baby will only highlight what was or wasn't already there to begin with.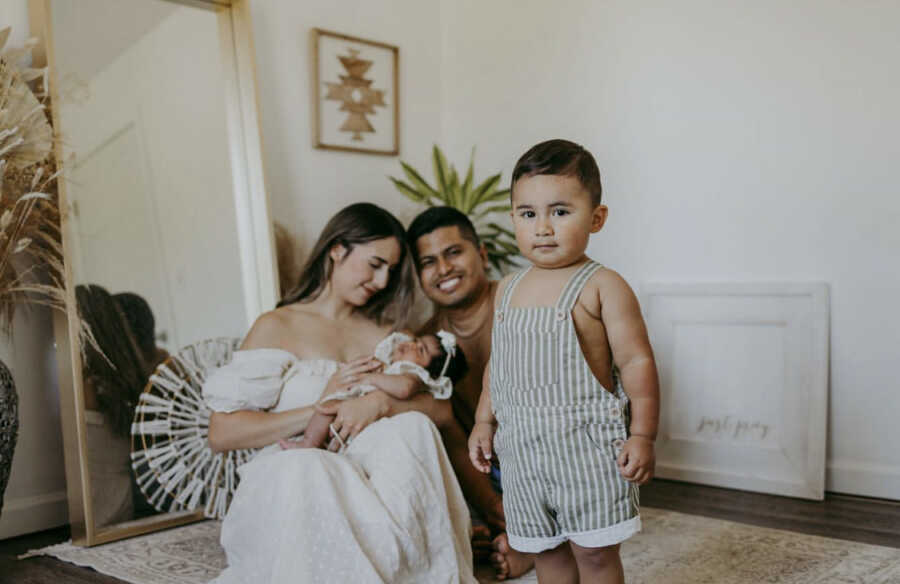 Raising a baby is hard work and can bring the 'ugly' out of anyone…trust me, I know.
I thought I was hormonal while pregnant, but the 4th trimester was something else. That being said, it takes a strong foundation to keep moving forward when your patience is tested daily.
Having a baby has been one of the most beautiful experiences for my husband and me. I've never felt so loved and admired like I do today.
Some complain about lack of intimacy, but I've never known intimacy as I do today: the intimacy that comes from seeing a person in their raw and true nature and loving them even more.
I'm so grateful for this season."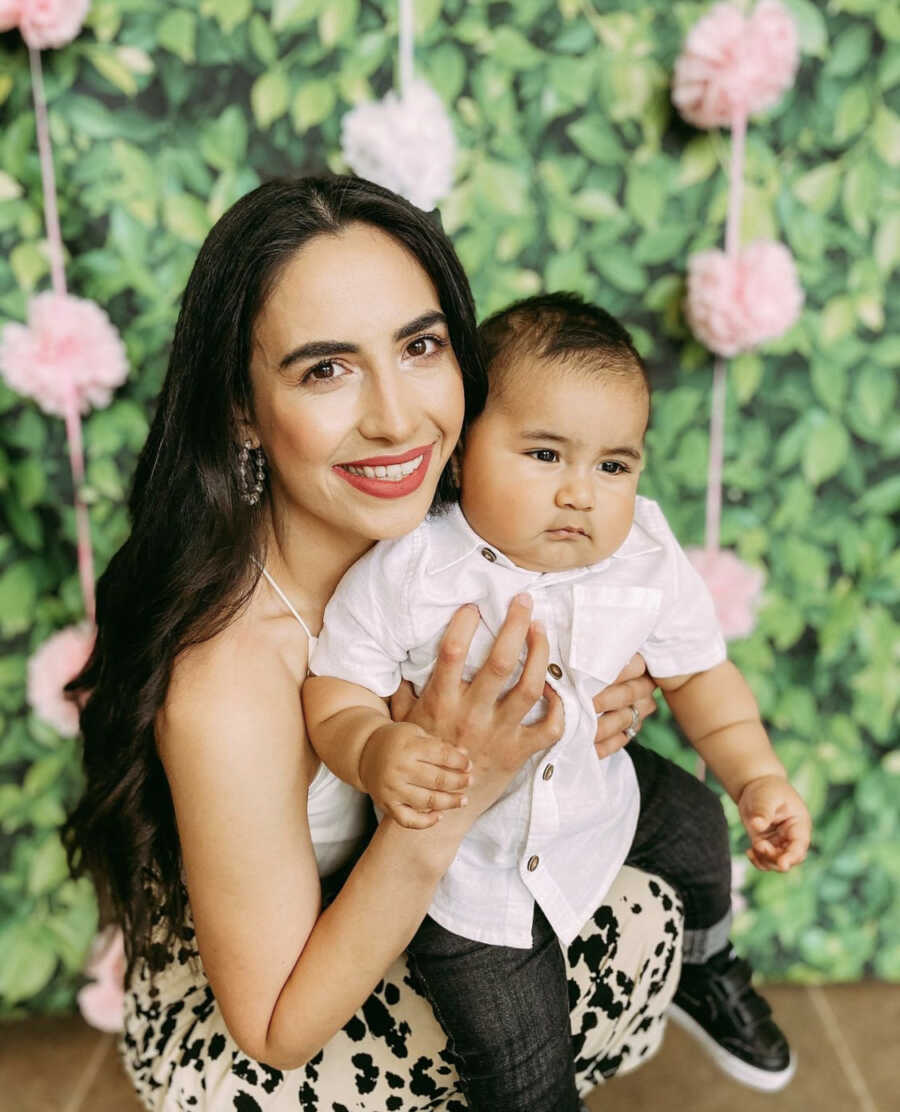 This story was submitted to Love What Matters by Maria Huaroco. You can follow her journey on Instagram. Join the Love What Matters family and subscribe to our newsletter.
Read more stories like this:
'Weeks before boot camp he said, 'What if we get married?!' I knew the risks. The statistics were against us.': Military spouse candidly recounts 'navigating the chaos' of young marriage, pregnancy
'She choked out, 'Will you be my parents?' We were 23, newly engaged. Already a teenager, we were her only option left.': Young couple adopt 5 children into 'forever family'
Spread beauty and strength for others. SHARE this story on Facebook with family and friends.