"My now ex-husband was my 'high school sweetheart.' We met when we were 17. We moved in together at 19-years-old. Shortly after moving in together I noticed his controlling behavior and how he would lose his temper with me easily.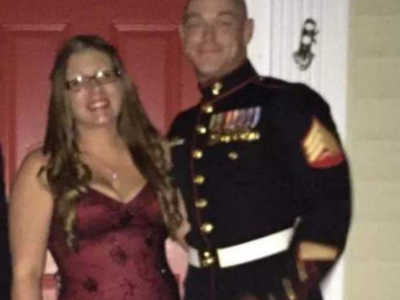 After I became pregnant with our first child, in 2007, he enlisted in the Marine Corps. He became even more possessive and controlling. He spoke down to me, called me names, and occasionally when arguments were heated, he would smack me. This was a man who helped me leave a terrible situation at my home.
Once our family relocated to North Carolina, the abuse became worse. It became more violent.
One night he threatened to cut my ring finger off after I was unable to take off my wedding band. He also threatened to shatter my jaw that night.
The violence continued to worsen.
When we moved to Quantico, VA my life became a nightmare. The abuse was almost daily. Affairs happened so often I was no longer surprised when I found out about a new 'fling.'
I would try to leave but he would stalk me and harrass me until I caved and let him come back home.
He financially, verbally, and physically abused me.
As the violence grew and the fear of staying became greater than the fear of leaving, it escalated more than I could have ever imagined.
The afternoon of December 10, 2014, my now ex-husband was arrested for his second attempt on my life. His first attempt was November 7, 2014. I am sure there were times before these two dates, where I almost met the grim reaper. On the night of Nov 7th, I had asked my husband for a divorce. I found out he was still having an affair, and I was done. This was his second affair with her, we were supposed to be working through the infidelity issues. We went back and forth arguing until he stormed out of the house. He came back into the house with a loaded .45 1911. He shoved me onto the couch, and started choking me. He demanded I open my mouth.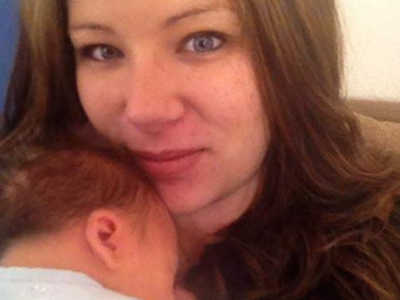 I fought him.
I begged him to stop.
He told me I should have kept my mouth shut about his affair.
He briefly took his hand off of my throat, to chamber a round. He then forced the barrel into my mouth. This was my gun, and I couldn't stop him from turning it on me. He told me no one would miss me, he said I was worthless, and I believed him. I mean, how could anyone of worth be treated so terribly? He told me to stop fighting him because he had his finger on the trigger. I gave in. I opened my mouth and he shoved the barrel as far into my mouth as he could. I said goodbye to my kids, in my head. I thought of them coming downstairs to find me dead. His phone buzzed, and he stopped. His mistress was at the house to pick him up. He just got up and left.
The next day I thanked his mistress, in person, for saving my life.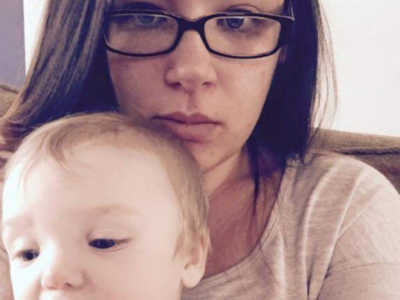 On December 10th, he attacked me again. We were supposed to do something as a family, but  instead he went to his mistress's house. I told him I was done this time. I think he knew I meant it. He wanted my phone and I refused. He started throwing things while I held our 6 month old son, as our then 3-year-old daughter watched in fear. Then he turned his attention to me. He sat in front of me on our coffee table and just stared at me. I begged him to leave, before he would do something he would regret. He smirked and said 'I won't regret this.' Before I could say anything he was strangling me. Our 3-year-old screamed as loud as she could. I could hear our dog barking and trying to get through the back window. I couldn't breathe. I tried to scratch him, but I couldn't. I was holding our son. I remember trying to tell him I couldn't breathe, but I couldn't speak. I could only feel his fingers touching behind my throat. Everything went white. My daughter's screams became muffled sounds. I could feel myself losing grip of my infant son. It took all of my strength to pull my son closer to me. My husband let go and I remember all of the air rushing back into my lungs at once. It made me cough terribly which made him mad. I tried to tell him to leave, and he hit me on the side of the face. He stormed out of the house and I continued to cough so hard I vomited into the sink. I had to explain to my daughter that I was ok. I had to calm my baby.
I had to pick up Christmas gifts for the kids.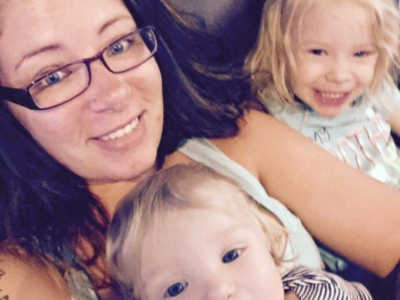 When I returned there were MPs, SWAT, NCIS, and a case worker at my home. Someone had called in his attack. My kids were taken over to my friends house, and I was questioned by the military police as I watched NCIS comb through my house as if a murder happened.
I remember the MP pleading with me to press charges, so he wouldn't have to respond to a homicide call the next time. I remember NCIS would ask me something and I would just nod. I was terrified. I knew every military wife in that neighborhood was watching my home. The paramedics that showed up said I needed to get checked out since I was strangled. I could barely walk on my own, so they got a stretcher and my children watched as I was taken out of the house via ambulance. When we got outside I saw my suspicions were correct. Every spouse was in their yard gawking. I was mortified.
When he tried to kill me for the second time, I pressed charges. When the time came for his trial, I was informed it would be smarter to offer him a plea deal. This was due to my PTSD (which was diagnosed by my Psychiatrist) and dissociation disorder. The judge sentenced him to 11 years. The judge informed him that if he messed up, even once while in jail he would have to serve his full sentence.
He messed up. He violated protective orders by sending me letters through third parties, and he has over 90 infractions while being incarcerated. I have tried to go through the jail, and they said I had to go through the Victims Legal Counsel at Quantico. I had a wonderful VLC (Maj. B), he fought hard for me, then he was ripped away from the VLC office, and I was given a VLC that I had problems with in the past (Maj. G).
After working with Major B for a year, one Marine…. Major G had my case and all of our hard work, closed within 3 weeks. He said he would not further pursue charges against my husband or try to uphold the rules of his plea deal.
The amount of VLCs (Victims Legal Counsel) I have been granted is staggering. (Last names have been removed for privacy reasons)
Major S.
Major G.
Captain P. (very brief time)
Major B.
Major G. (Again)
Major A.
Captain M.
Captain S.
Protective orders have been dropped. During that time my abuser was able to send me over 300 letters.
He was moved from Rappahannock Regional Jail to Chesapeake Naval Brig with no one's knowledge.
The VLC office was unaware of the transfer until months after it happened.
At one point I was informed he was sent to South Carolina, when he was actually still in CNB.  Which means no one knew the location of my abuser. The time frame of this is still unknown.
In 2018 my abuser was moved from Chesapeake Naval Brig to Loretto Federal Prison. Again, no one saw fit to relay this information to me. He slipped through the cracks of the system.
I have never been notified of when he has been moved without me expressly asking. Notification is a right.
My abuser has threatened guards with extreme violence and threatened to sexually assault one of them.
But now, my abuser is at RRM St Louis, posting on Facebook, as if he is a free man. And he will be as of 2019.
Soon he will get out.
Soon he will come for my family: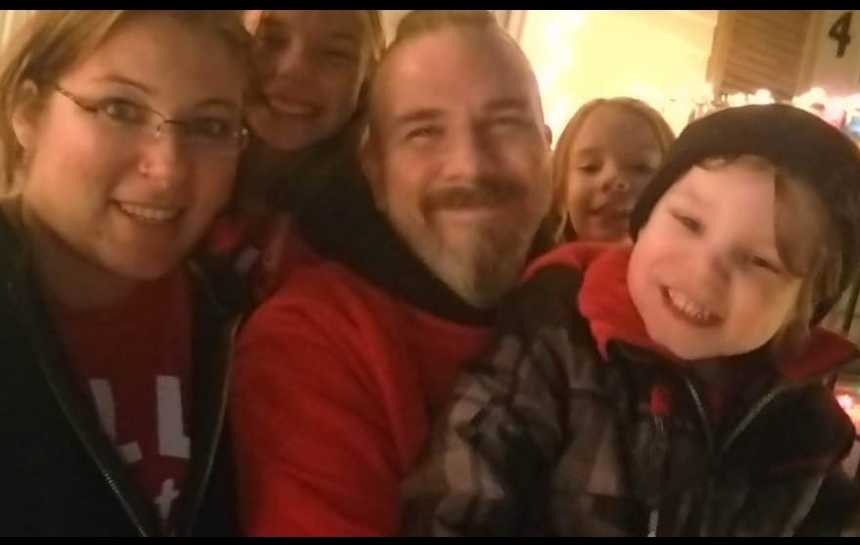 For my children.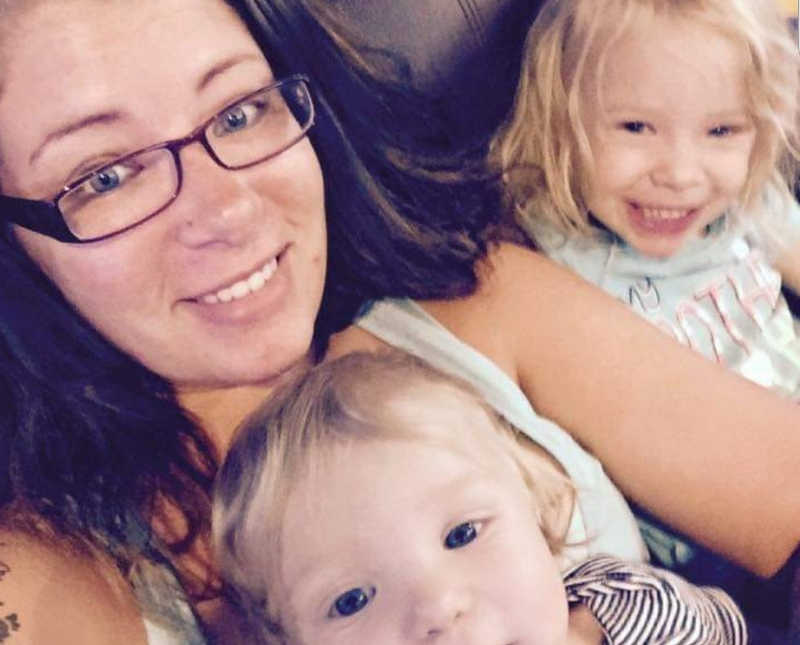 For the man I love.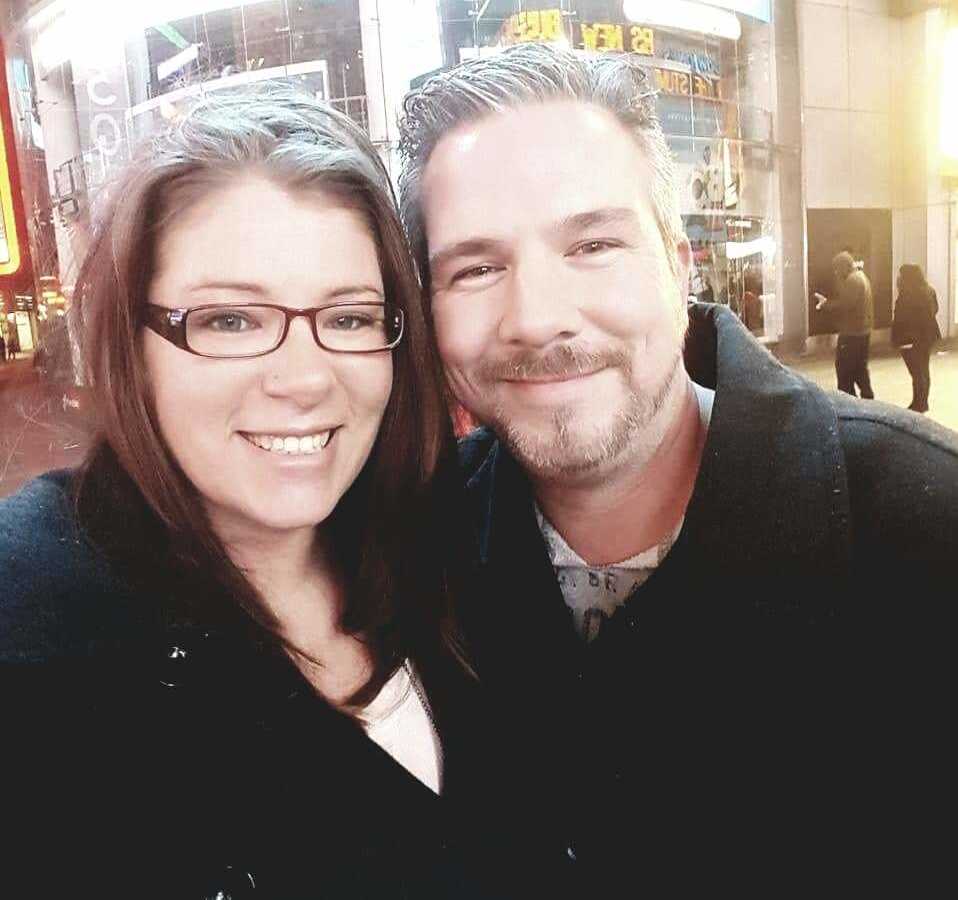 For me.
For this life that I have built.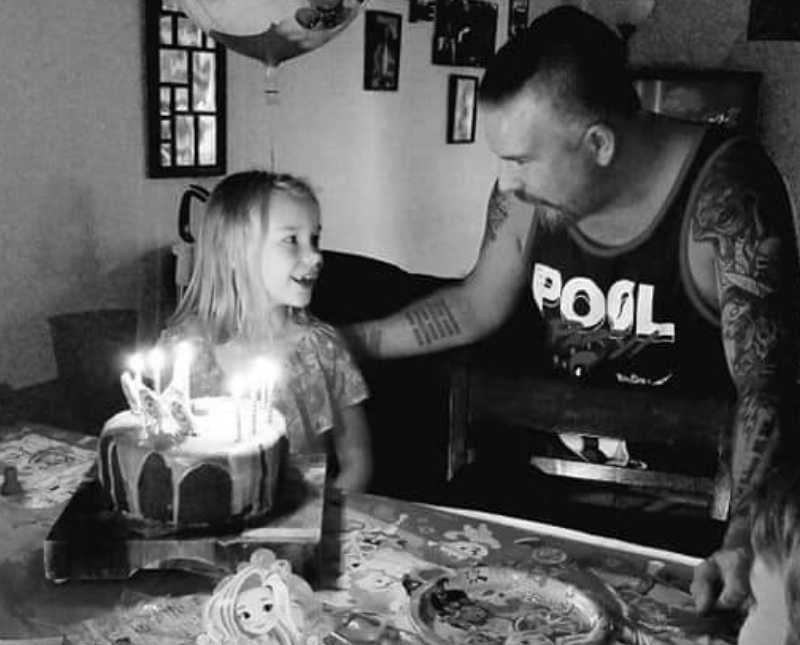 For the future that my family has struggled to make possible.
We are no longer safe.
Share this, until someone who is louder than me can be heard. I want to change my outcome before my ex-husband is released from jail.
I did not want to do this. I did not want to expose myself, or my family to the news or even the possibility of ridicule. I know far too well how easy it is and how much you can lose by telling your story. I have no other options. My family deserves protection. I deserve protection. My abuser will be free soon. And I will return to being shackled to the memory of his hands around my neck. I will not stop telling it. Silence costs too much. And I will be as loud as I must to make sure no one has to experience the pain I feel. Until every victim is heard."
This is an exclusive story to Love What Matters. For permission to use, email Exclusive@LoveWhatMatters.com.
This story was submitted to Love What Matters by Tamara Darlington. To support her family, sign her petition. Submit your story here. For our best stories, subscribe to our free email newsletter.
Read more stories about domestic abuse:
'I ran 2 miles, barefoot, to the police station, with my husband chasing me. It was 28 degrees outside. I ran those two miles for my life.'
'I spent nearly 12 years with a man I never should've married. He never touched me. We fought about my weight. I was immune to anything but pain. And then I met Adam.'
SHARE this story on Facebook or Twitter to support and empower those battling domestic abuse.