"The day started just like any other school day. I got the kids up and started getting them ready for school.
We had picked out Connor's outfit the night before since he was instructed to wear nice clothes for his kindergarten graduation pictures that morning.
My husband was off that day, so I left for work leaving him to finish getting Connor ready in his dress shirt and slacks.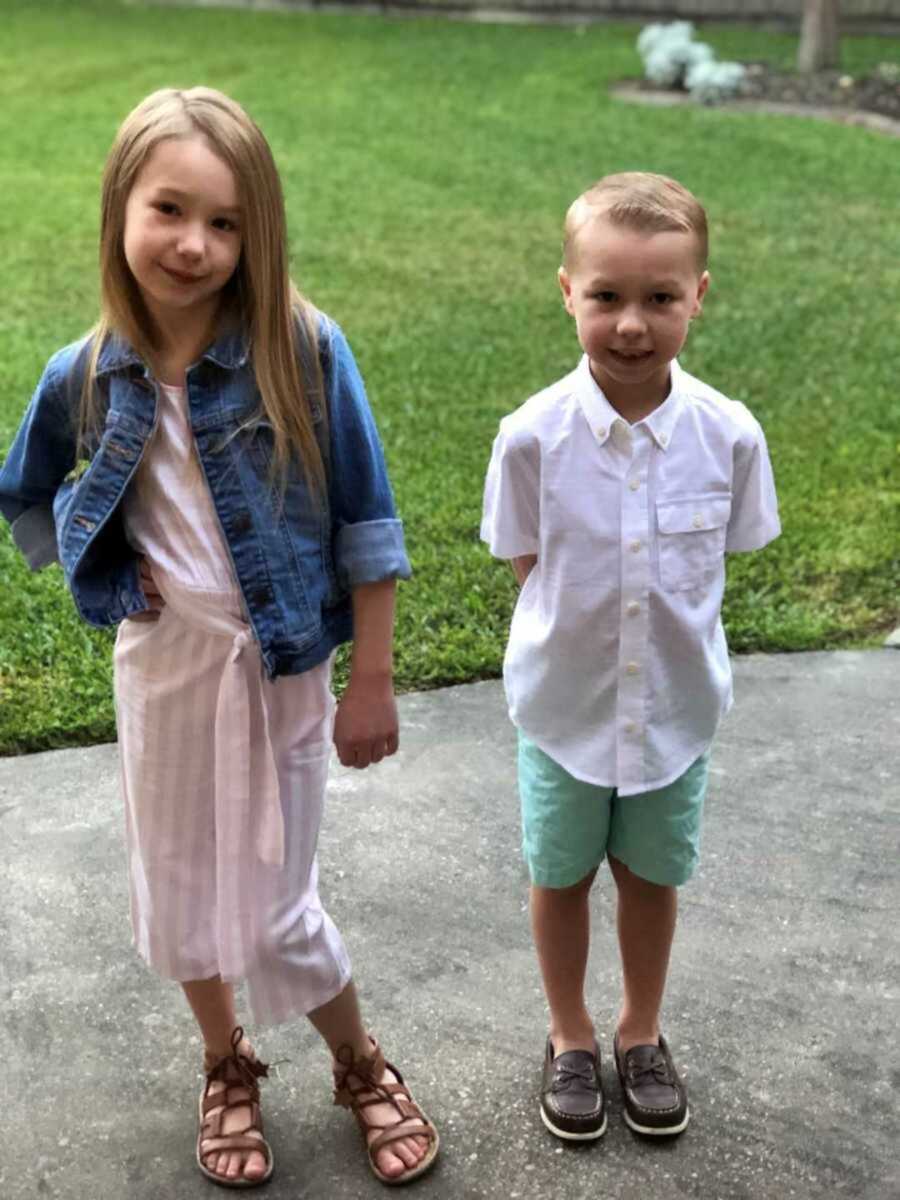 When I got home that evening, I asked Connor how pictures went and if he smiled nice.
In true 6 -year old-fashion, he told me he 'smiled handsome,' and flashed me his smile.
I thought nothing more of it. Until yesterday morning.
I was checking my email and saw the email that the proofs were ready to be viewed.
I opened the email expecting to see a proof of Connor in his green cap and gown. What I saw was so much better!!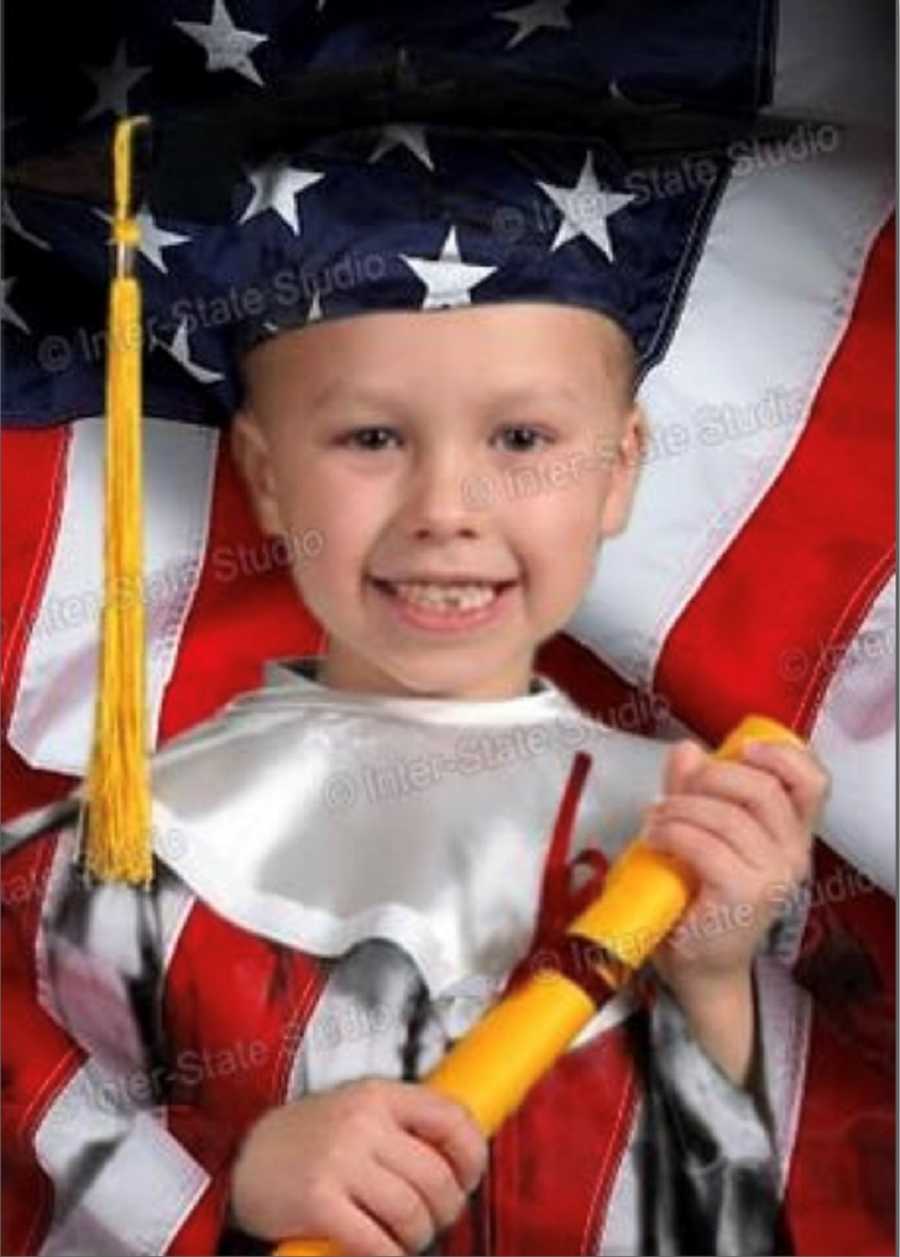 The proofs all showed that due to the green cap and gown they had changed into, Connor was basically a head (and a partial one at that!) on all of these backgrounds.
I felt like I had hit the picture lottery!
I laughed so hard at all the pictures, it truly made my day.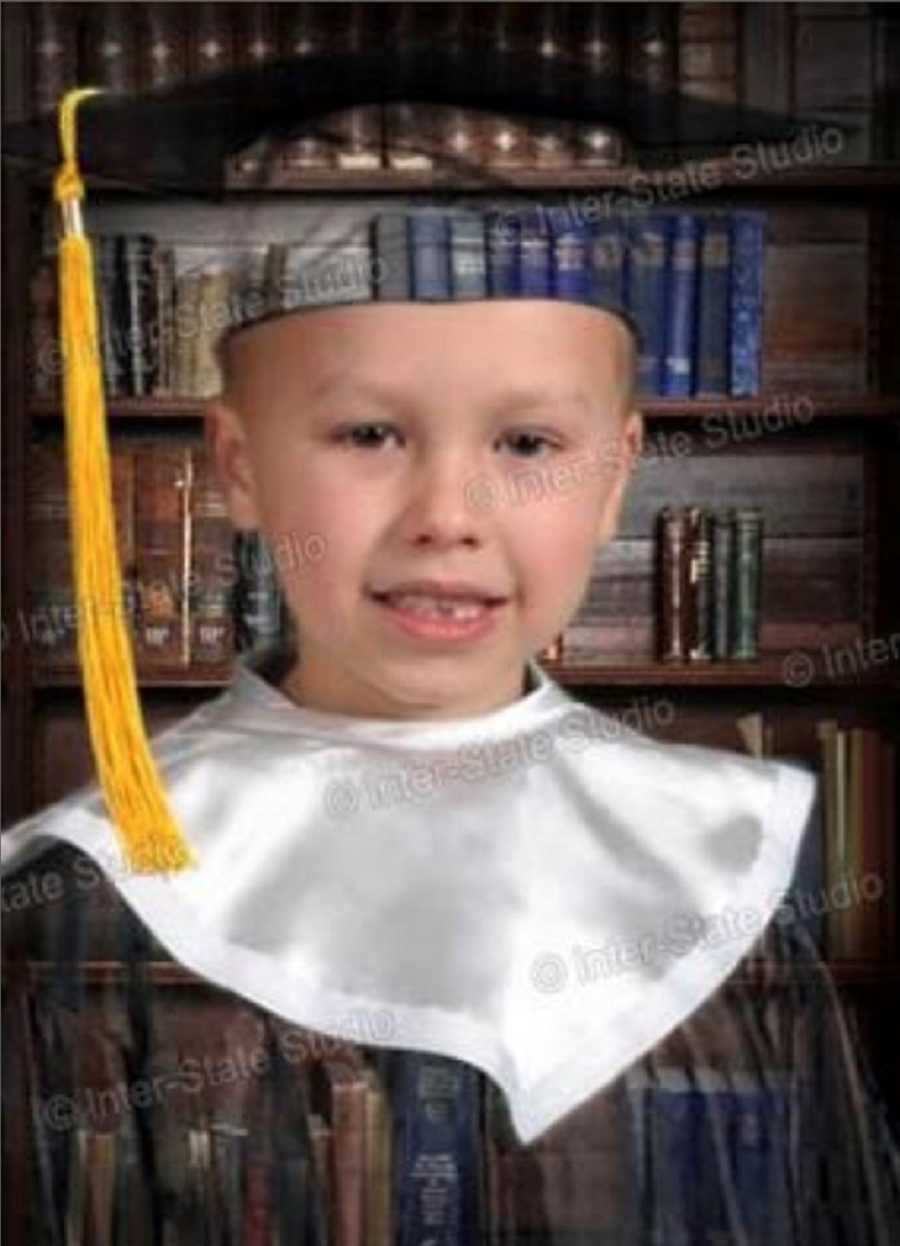 I called my husband to look at the pictures and his reaction was the same as mine, the pictures were literally one of the best things we had ever seen.
I shared the pictures on Facebook and people loved them.
I would have never thought about what wearing a green cap and gown in front of a green screen would do, but the end result was priceless!!
We will be buying ALL the backgrounds!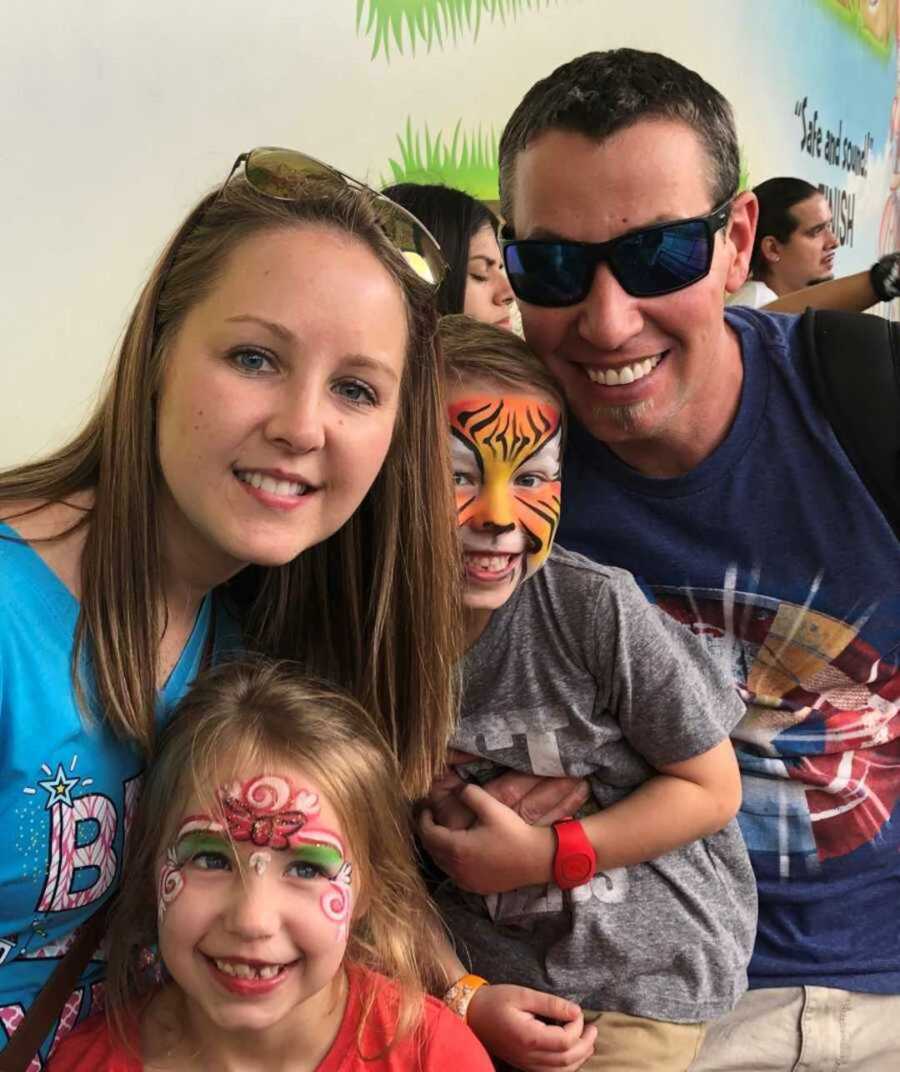 This story was submitted to Love What Matters by Terri Sproull Singleton of Texas. Be sure to subscribe to our best stories in our free email newsletter. 
See more hilarious picture day bloopers:
'I let Addison pick out her dress for picture day. She chose a sparky green dress. I didn't think anything of it – until I received the email with her proofs.'
'Mom, I shouldn't have worn the green shirt for pictures. It will blend in with the green screen they use.'
Do you know someone who could use a good laugh? Please SHARE on Facebook or Twitter.