"I remember opening the door that day, my birthday, and seeing a man standing there holding flowers.
'I have a delivery for Nikki,' he said. I instantly turned to my husband assuming they were from him except, they weren't. I could tell by the confused look on his face.
'Who are they from?,' I asked the delivery man, even though I'm sure he was wondering why I wouldn't just take these beautiful flowers.
He opened the card and said so matter of factly, 'They are from your Mom.'
To most, this might not have been such a shock to have their Mom surprise them with flowers on their birthday. But my mom has been dead for almost eight years now.
I couldn't find any words, I could barely catch my breath.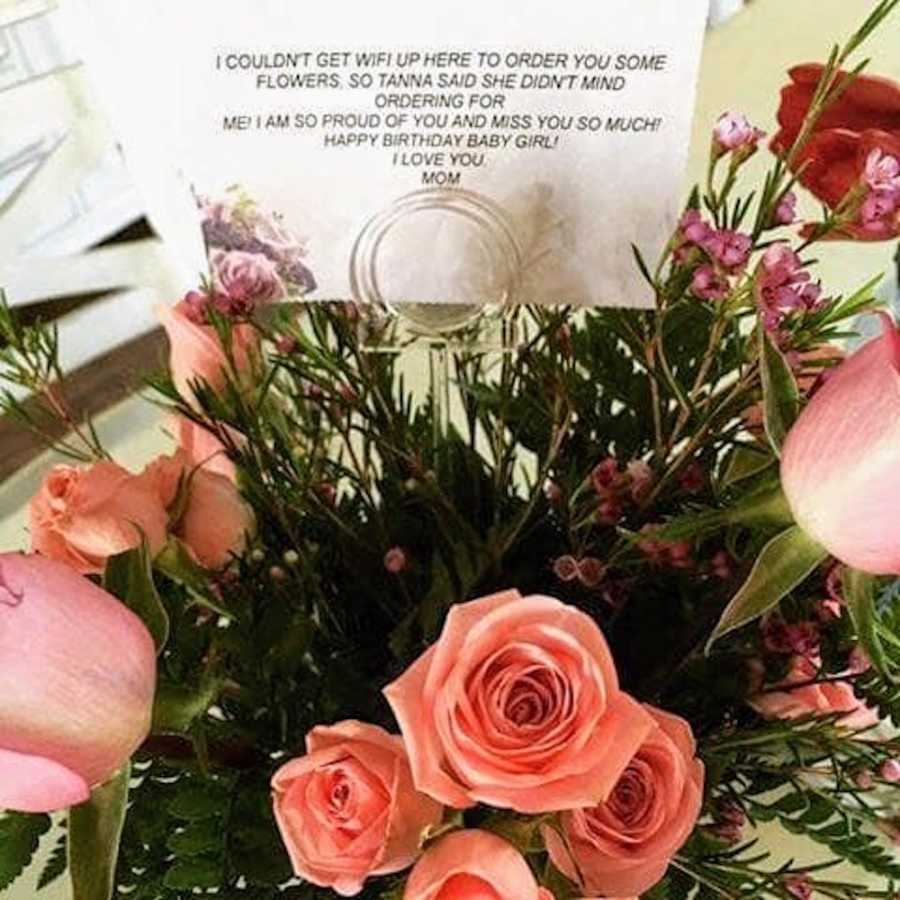 My head was spinning with so many things from, 'My MOM sent me flowers,' to 'What if she's still alive??,' to 'What if God is letting them send flowers down for special occasions now?'
I couldn't get my hands on the card or flowers fast enough.
Reading it with tears streaming down my face, this is what it said: 'I couldn't get wi-fi up here to order you some flowers so Tanna said she didn't mind ordering for me! I am so proud of you and miss you so much! Happy Birthday baby girl! I love you, Mom.'
After all those years without having my mom to celebrate my birthday with me, without a card or flowers or even a phone call, I was finally able to say that was the year she sent me flowers from Heaven, all thanks to a sweet friend."