"Anxiety has been a part of my life for as far back as I can remember. It's been there for so long that I don't really recall a time in my life without it. If you have anxiety, then you know you have that one person. The one person that knows just how to help calm you down in the midst of the anxiety fog.
That one person for me was my Mom. She knew just what to say, how to say it and the right moment to say it to help bring me back to reality. Her words and comfort were always stronger than my anxiety. I always just assumed she would always be there to be my person but that all changed…
It was a few weeks after my husband and I were married, and my anxiety kicked in. I said, 'I have to call my Mom.' He paused and said, 'How about you talk to me instead? Just give me a try and see if I can compare.'
So I did, I gave him a chance to help ease my anxiety and it was as if I was talking to my Mom; it was as if I was talking to my person.
The calls to my Mom when my anxiety was in full force became less and less. She never asked why, never asked about it once.
That's because Moms like mine are few and far between.
The day my Mom died I called my husband. I said, 'My person is gone. The one that knew me and loved me with all my flaws. The one, the only one who could calm my fears, she's gone.'
Then he began to tell me a story about my Mom. A story about her that I never knew before because she didn't want me to know. You see, on our wedding day, my Mom gave my husband a note. A note that was just for the two of them. A note with the title that said, 'How to be Nikki's person.'
It was a step by step guide on what she would say and do for me when my anxiety was taking over.
Step 1: Just listen
Step 2: Listen a little more
Step 3: Don't try and solve the problem
Step 4: Tell her you understand
Step 5: Keep listening until she's sorted it out on her own. She will, she always does. She doesn't know it yet, but she's had it figured out on her own all along.
My Mom gave up being my person not because she wanted to but because she wanted my husband to know how to be when she was no longer here. She gave up being my person so that she could make sure I would always have one, no matter what.
Well Mom, you will still forever be my person."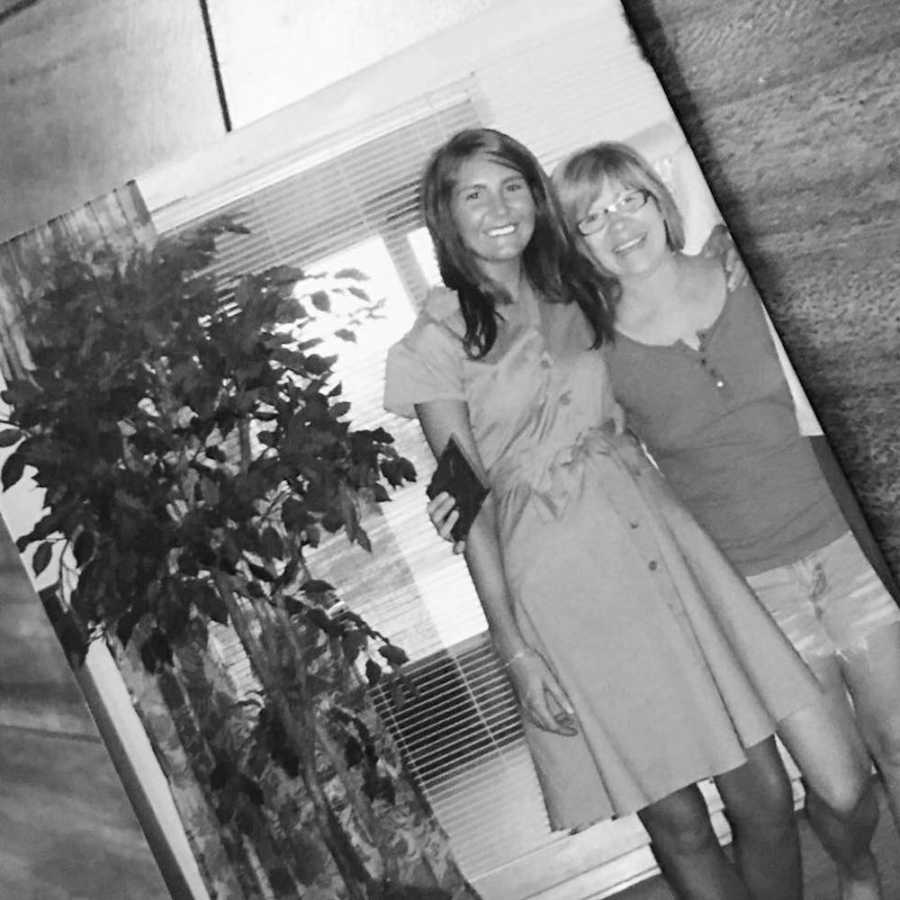 This story was written by Nikki Pennington of Grief To Hope with Nikki Pennington. Follow her on Instagram and Twitter. Subscribe to our free email newsletter, Living Better—your ultimate guide for actionable insights, evidence backed advice, and captivating personal stories, propelling you forward to living a more fulfilling life.
Read more stories like this:
'I fought buying a king-sized bed for years. It was for older couples who secretly hate each other but are sticking it out until the kids leave for college.'
'The day a woman stops asking for your affection is the day that means she doesn't want to fight anymore. Put your phone down, look at her and listen.': Woman advocates for healthy relationships
Do you know someone who could benefit from this story? Please SHARE on Facebook or Twitter.